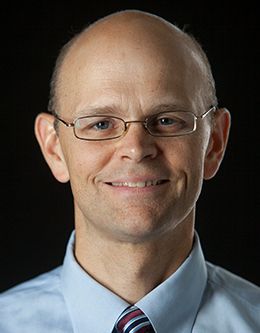 Dark clouds filled the Provo sky on April 15, 2003. It was the due date for our second daughter, but there were still no signs of imminent delivery. My wife, Christine, was concerned that she had not felt the baby move for a day or so. She felt urgently that we needed to go to the hospital for a test. I thought she was overly cautious, but we went. I remember our cheerful nurse that morning, chatting away as she hooked Christine up to monitors and quickly found a heartbeat. All was well. With the monitor running, the nurse left the three of us—Christine, one-year-old Lizzy, an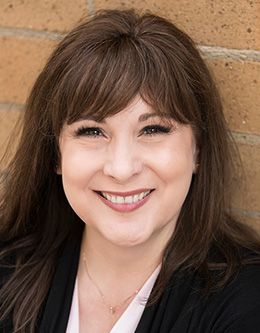 I would like for us to go on a journey together. The journey I am going to ask you to take, however, won't be a vacation. In fact, it will likely be a little painful. You see, for you to go on this journey, I need you to reflect upon a moment in your life when you were surviving a trial—a painful, discouraging trial wherein you experienced intense suffering. I need you to go back to how you felt in the midst of the darkness, the loneliness, and the anger, back to the moment when you felt you could no longer endure the heartache. It is this state of suffering that I would like to focus on to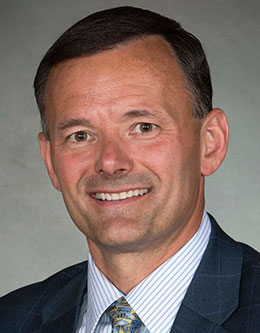 When I was fifteen years old, I worked on a sod farm located close to where the Payson Utah Temple now stands. To cut the sod, we used a harvester that weighed about fourteen tons. One day I was assigned to work with my high school classmate on the back of the harvester. We were moving the harvester from one end of the field to another. I was walking alongside the slow-moving harvester, and I attempted to jump up onto the platform to sit next to my friend. I misjudged my jump and landed only partway on the platform. I lost my balance and fell in front of the double set of dual wheels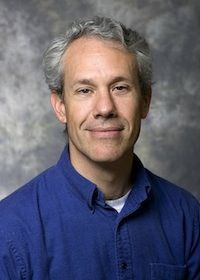 Good morning. I am humbled to stand where prophets, apostles, General Authorities, university presidents, important scholars, and world leaders have stood. As a student at BYU thirty years ago, I attended the devotionals and forums quite faithfully. I loved taking a break once a week to listen to remarkable individuals share their insights on a myriad of topics. I enjoyed listening and learning without any worry that I might be tested on what I was hearing. It was education at its best. I am what I used to refer to as the dark horse in the devotional lineup. A dark horse is a complet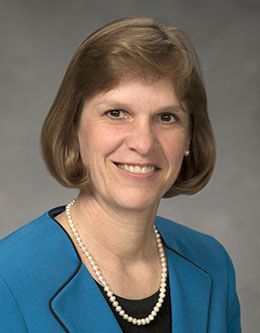 Welcome to fall semester. We hope you have all been able to settle into your new schedules. Fall semester can be a time of fresh starts. It can be a time of great expectations. It can also be a time when things are practically perfect. For example, it is probably safe to say that right now most of you have perfect grades in all of your classes! It can be a time when hopes run high and your roommate situation is quite fabulous. It is a time when all of our athletic teams are on course for ­tremendous seasons—yes, even perhaps national championships! And it is a time when you are able to meet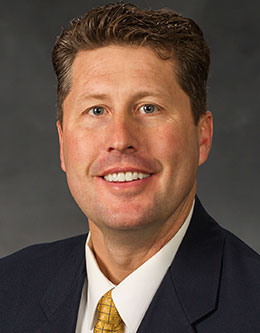 I am humbled and thankful to be among so many friends today and to see so many of my current and former students. Thank you for this opportunity, President Worthen. I grew up on a large cattle ranch, first near Eureka, Nevada, and later in Kanosh, Utah. I would start the days very early by catching and saddling my horse in the moonlit and frosty morning hours. As the first rays of sunshine would start coming over the mountains, the cowboys I was working with would scatter out and begin looking for cows and calves from among sagebrush flats and juniper-covered hillsides. The sight was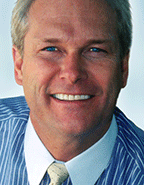 As an adjunct professor who has taught at BYU for several years, I am in awe of this amazing institution that attracts the finest, most extraordinary faculty and students on the planet. I honor you and believe that King Benjamin could have easily been describing you when he said: And moreover, I would desire that ye should consider on the blessed and happy state of those that keep the commandments of God. For behold, they are blessed in all things, both temporal and spiritual. [Mosiah 2:41] Yes, you are awesome, and this could be the most important assignment I h
As a brand-new missionary in England, I was assigned to the southern coast for my first area. One Sunday afternoon my companion 
and I decided to go tracting in the small town of Sandwich, located just a few miles north of the white cliffs of Dover. After a few hours of 
knocking on doors, feeling like we must have talked to every living person in the place—and without any success at all—we sat down dejectedly on 
a nearby bench. Although it was summertime, it was a rather cold and damp day, as sometimes happens in England. Feeling downcast due to 
the lack of response to our efforts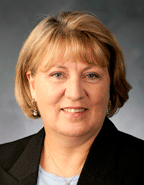 When I was a young adult, about the age of many of you in this room, I had my life carefully planned out. I was going to become a registered nurse, meet the most handsome and charming man, get married in the temple, and have four children and a wonderful life (whatever that meant). I was well on my way: I met and married a terrific man, I had two sons, and I was working as a nurse. My life was going according to my plan. July 11, 1981, was a classic Utah summer day with blue sky and sunshine. It was one of those days that starts out cool and crisp but in which the temperature rapidly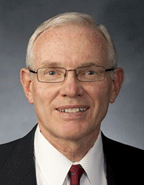 Thank you for that introduction, President Samuelson. Fellow students, today I feel much like King Benjamin did when he spoke to his people: "For even at this time, my whole frame doth tremble exceedingly while attempting to speak unto you."1 I have anticipated the anxiety of this moment for many months. Thinking that I would get a sympathetic reaction from my library colleagues, I told them about my invitation to give a devotional address. That news, however, was met with an almost universal reaction: laughter. That was not the sort of empathy I was hoping for. My exercis
On November 10, 1882, a young woman named Sarah Jane Carter married Alma Porter, a widower of 10 years. Sarah Jane was almost 18 years of age, and Alma was almost 48. To Sarah Jane and Alma were born 10 children. Their last child and eighth daughter was my grandmother. My grandmother was just five months old when her father died, leaving Sarah Jane a widow at age 38. In addition to losing her husband, four of Sarah Jane's daughters died at a young age. Sarah Jane worked hard to provide for her family. Her only source of income was from what they produced on a small farm. From the cow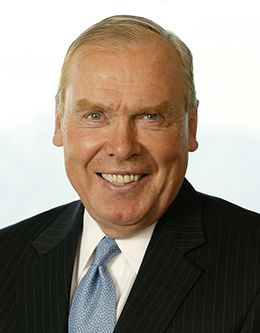 Good morning, beloved students, faculty, friends, family, and my esteemed brother in the gospel for over 35 years, President Cecil O. Samuelson. I have always treasured our close and respectful relationship, and I say to you, President Samuelson, that Brigham Young could not have selected a better leader than you, who has reached great heights in medicine, in life, and, above all, in integrity. Thank you for such a generous introduction, and thank you to the beautiful choir from whom we have just heard. I am so privileged to be invited to this world-class university. My wife, Karen, and I t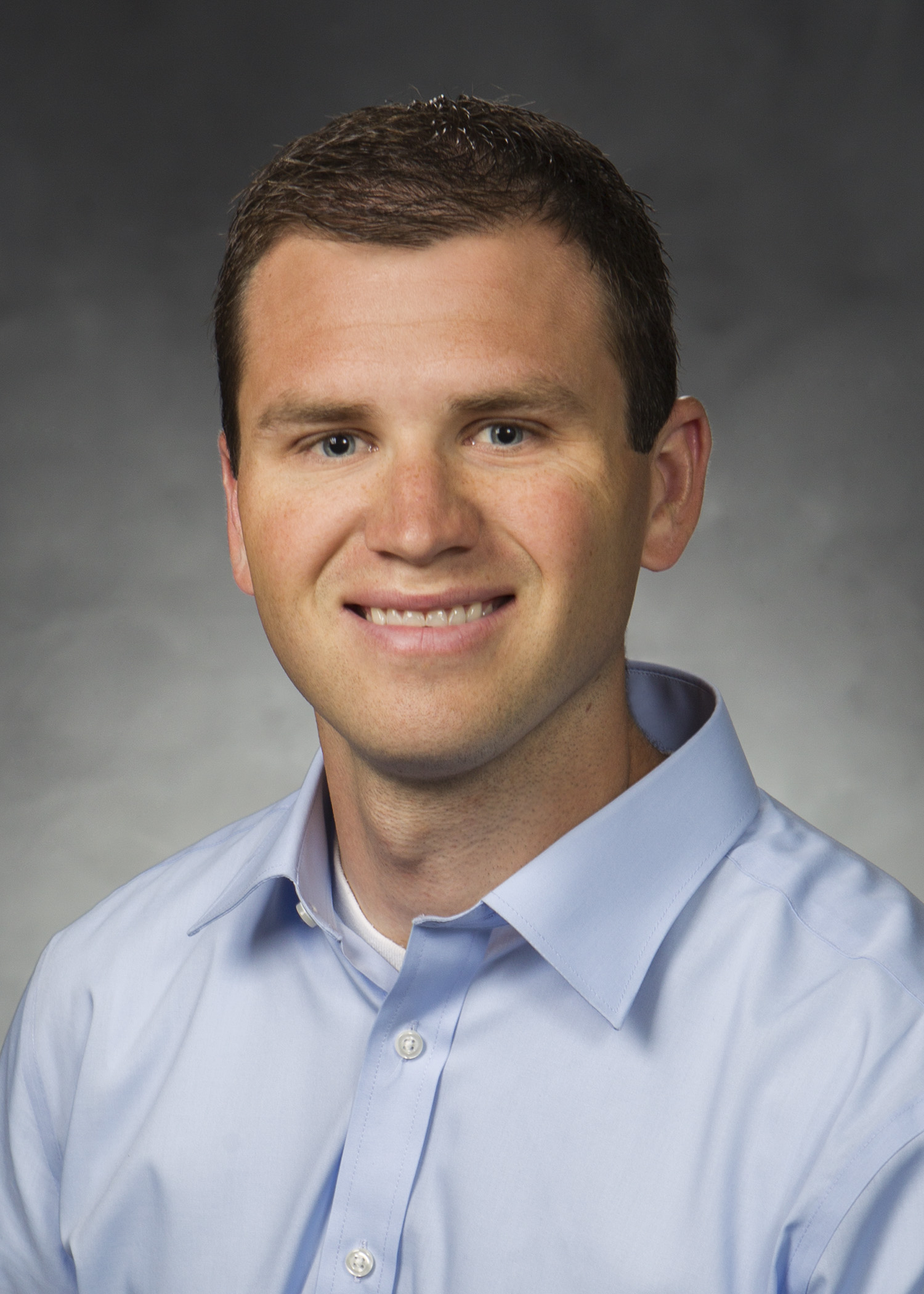 Fellow graduates, these commencement exercises mark the summit of our educational experience at Brigham Young University. The journey thus far has not been an easy one. We have all encountered obstacles during our time here—some of which have seemed insurmountable. Our challenges have come in a variety of forms. Some of us have struggled with indecision regarding which major to choose. For others the challenge came each time we sat in the Testing Center wondering if we were the only ones noticing the rising temperature. Money has been scarce and sometimes even nonexistent. Our presen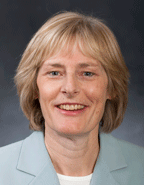 Whenever I visit my sister's family in Salt Lake City, as I am about to leave, my six-year-old niece usually chirps up with "Wait, Carol! We haven't written in my journal yet." Writing in her journal consists of the two of us going out to my car, where she uses a small notebook I keep in the glove compartment to draw pictures of different fairy tales such as Sleeping Beauty. She then spells out the names of the characters with my help. No matter what story she chooses, it inevitably consists of a princess and prince seeking to overcome difficult circumstances involving a wicked person and t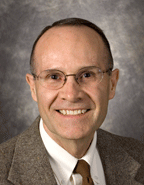 During the past year we have seen much economic turmoil—banks failing, businesses laying off employees, home mortgages being foreclosed, and retirement accounts shrinking. Thousands have lost their jobs, and many worry about paying for necessities such as food, clothing, and housing. In January of this year the unemployment rate in the United States hit a 16-year high at 7.6 percent, and it continues to rise. I am sure many of you students have asked yourselves, "After I graduate, will I be able to find employment?" In addition to economic troubles, across the globe terrorist threats
My beloved young friends, it is a thrill for Sister Holland and for me to be with you tonight for this worldwide satellite broadcast. It's always a thrill to be in the Marriott Center. I wish it were possible for us to be in each of your individual locations, seeing you personally and being able to shake your hands. We haven't figured out a way to do that yet, but we send our love and greeting to all of you wherever you are in the world. In spite of the vastness of our global audience, we hope all of you are individually able to feel the love we have for you tonight and that each of you can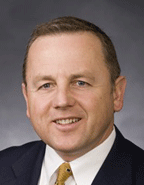 Brothers and sisters, I'm grateful to be here. I've been rather sleepless while preparing my remarks. I've felt some concern. But standing here today, seeing you all before me, I feel blessed—blessed to speak from a lectern where saints and scholars and prophets have spoken, and more blessed to come to this campus each day to teach and be taught by wonderful students who are my brothers and sisters and to work with faculty and staff who are reaching for something here that is more than a job. Today I want to address my remarks to you who may be feeling tired and a little worn down, w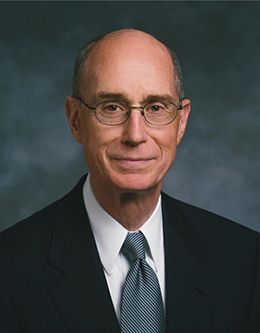 I am grateful for the honor and the opportunity to speak with you today. It is an honor because you are precious children of our Heavenly Father. In the life before this one you were His pupils. I am honored by this invitation from the First Presidency to teach. It is an opportunity because you have chosen to listen, among the many things you could be doing, and so you must have at least a hope that I will say something useful to you. I pray that will be true. We are unique. No two of us are in exactly the same circumstances. We have not had identical experiences in the past, nor do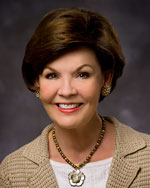 Elder Dallin H. and Sister Kristen M. Oaks talk about dating, hope, and how to push back against the pressures of the world by keeping the Sabbath day holy. The text for this speech is unavailable. Please see our FAQ page for more information.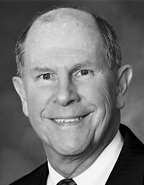 What a privilege it is to be here at Brigham Young University and to be able to address all of you wonderful students. Whether you know it or not, you convey a great spirit and are having and will have a great impact upon the world. As a result of the training you receive here and your personal righteousness, you truly are, as Jesus said, a "light . . . on [a] hill" (Matthew 5:14). Sister Cook and I have been privileged to have all of our children attend BYU—six of whom have graduated and two others who are preparing to do so. At least they hope so. I hope we are all ve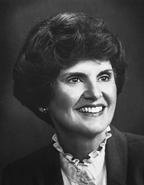 I have prayed earnestly concerning the topic I have been asked to address—that we pray not for light burdens but for strong backs. I have come to understand that to honestly pray for a strong back is a very courageous thing to do. The spiritual exercise required is not an easy course, but the promised blessings make it worthy of our total commitment—whatever the cost. I learned of the importance of a strong back when I was about ten years old. In the summertime after we had put in a full day's work, my father would take me down to the Belly River near the edge of our small Can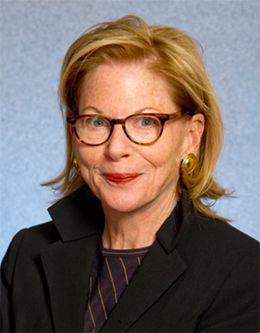 A foundation of self-knowledge about our divine identity is critical to us. And it appears to be critical to God, since he wants us back: "For behold, this is my work and my glory—to bring to pass the immortality and eternal life of man" (Moses 1:39). God spends a great deal of time talking about our divine identity through his prophets in the scriptures. In fact, he communicates his love of our individual differences in a number of ways. Witness the canon of scripture in the synoptic Gospels of Matthew, Mark, and Luke. They tell essentially the same story of the divinity of Jesus Christ. B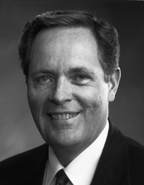 Brothers and sisters, this is indeed an honor to be back at BYU. It is an honor to be seated next to your president. I have had the opportunity of working with him, not only as he served as Presiding Bishop but also as a member of the Quorums of the Seventy. You are greatly blessed to have President Merrill J. Bateman as the president of this university. I am honored today to have our family here. We are lacking two of our sons, but the rest of the family is here with us. I see in the audience a number of you who were missionaries in Brazil when we served together there. Could I see just ho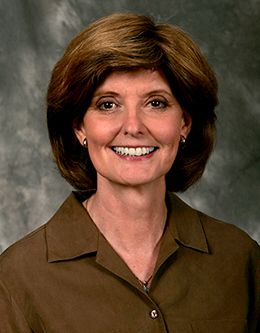 Let me tell you about some people I know. One is a woman who served a full-time mission when it was not fashionable to be a sister missionary. She received no financial support nor spiritual encouragement from her family. Upon returning, she worked her way through college and graduate school, marrying when most considered her rather old. After her children were born, her husband lost his job; he has yet to find permanent employment. However, by taking temporary jobs here and there, including those the family could do together, this woman and her husband have survived financially for several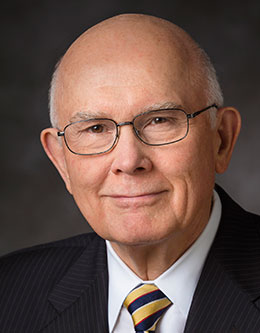 My dear brothers and sisters, I am grateful for your presence here today, especially in view of the fact that you anticipated hearing from President Howard W. Hunter today, and any replacement for him is clearly inadequate. Thank you for accepting a substitute with such graciousness. I bring you his love. He hopes to speak to you on another occasion. On an earlier occasion when I spoke to a large audience here at BYU, I spoke on the subject "Our Strengths Can Become Our Downfall" (7 June 1992 fireside; see Ensign, October 1994, pp. 11–19, or BYU 1991–92 Devotional and Fires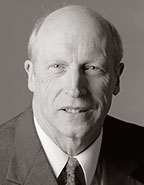 Since I am a relative newcomer to BYU and somewhat unfamiliar with its traditions, when I initially received the invitation to give this devotional address, instinctively the thought went through my mind, "Wow, maybe they think that I haven't been working hard enough and this is the punishment!" A few moments reflection, however, convinced me that this invitation was an honor, although I can't help thinking that the punishment is likely to follow the honor if my talk is not satisfactory! In fact, if you will pardon a "pun," on looking behind me, I feel very much like a man in the firing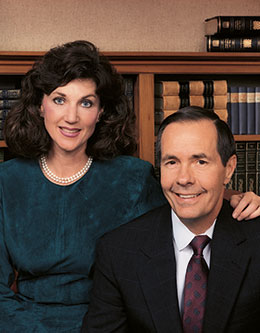 Janet: We welcome you back to a new semester and a new year. For us, as for many of you, last semester was a first time BYU experience. And we really loved it. Over the years, Rex and I have shared many things, but since his training is in law and mine in education, we have never shared a job. Now, for the first time, we are even sharing that, and it has been one of many unanticipated joys that we have experienced over the last six months. Rex: It reminds me of something I think Willie Mays said right after he started playing professional baseball: "I can't believe they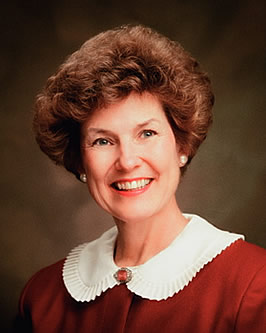 Everyone Struggles Do any of you ever get discouraged? Men, women, fathers, mothers, young and old—discouragement comes to all. Let me share with you a story about a discouraged young college man. This young man couldn't get enthusiastic about anything. He didn't seem to have any sense of responsibility. He lacked motivation. I suppose there was no mission call, no engagement, nothing exciting on the horizon. He had a mature friend who came to him and said, "I can help you. Let me accept full responsibility for you, for your worries." He then told him, "I'm goi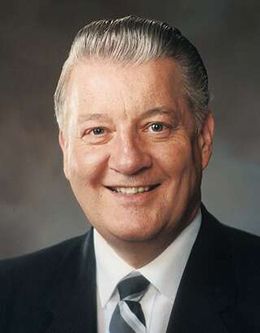 I want to visit with you this evening on a level that is both mutually understandable and mutually profitable. In order for that to happen I ask for your faith and prayers on behalf of all of us, that what is said and what is heard will be influenced and touched by the Spirit of God. I appreciate that. (It's good to pray for one another; it helps everyone.) The subject I wish to speak on is one that I hope you will appreciate. I know I do. It is simply this: there is always hope. I have read and heard from different psychologists and teachers that we must hear something at lea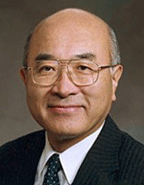 My brothers and sisters, it is a humbling experience for me to stand before you in this capacity. To me this is a second language that I am speaking to you. I sincerely hope and pray that the Spirit of the Lord be with us tonight so that we can communicate. Tarry Ye Here As I listened to this beautiful song, I remembered the great pain and agony, the ordeal of this holy man, the Savior Jesus Christ. After the Last Supper he led eleven apostles to the foot of the Mount of Olives, and from the eleven Jesus took three apostles, Peter, James, and John, to the midst of the
I would like to be quite personal this morning—personal about you and personal about myself. I have thought about you a great deal over the past few weeks and have prayed to know what might be helpful to you. In doing so I have been drawn back to my own days as a student and some of the challenges I faced then. While such experiences now border on primitive history, fit only for a geology lecture, I'm nevertheless going ahead. I have wondered if some of your experiences and feelings might even now be very much the same. I come this morning knowing the semester is nearly over and that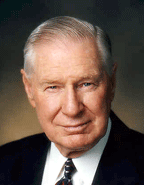 It is always a special thrill and blessing to come upon this campus. My message today is simple, but one which you may not wish to hear. I have chosen to speak concerning the blessings of adversity. The theme was best expressed by the Lord when he said, "Be patient in afflictions, for thou shalt have many; but endure them, for, lo, I am with thee, even unto the end of thy days" (D&C 24:8). During the past two years, and indeed for about five years of my life, I have lived in countries where most of the people are far below the poverty level of the United States. During this last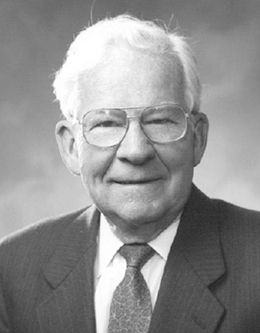 Thank you, President Oaks, for your gracious introduction. I am very pleased to meet with you wonderful students of Brigham Young University today and to express a few thoughts that I hope will be helpful. As I have had the opportunity of meeting with a number of you over the past few weeks, I am impressed with your concern, even a grave concern, for those things that come into your lives over which you have no control. When tragedy, sorrow, setback, disappointment, humiliation, wealth, unusual success, acclaim, and recognition come into our lives, what shall we do then? How d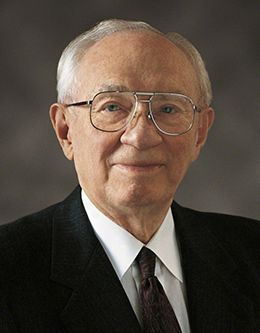 It is good to be here with you this morning, my dear young friends. I ask that the Lord will help me to say something that will help you. Recently I spent the better part of a week in Washington, D.C., living in a hotel room. Each morning I watched the early news on television and then read the morning paper while eating breakfast. President Ford had just granted a pardon to his predecessor. The amount of venom that spewed from the mouths and pens of the commentators was unbelievable. They were aflame with indignation. In all that week of morning watching and reading I never heard no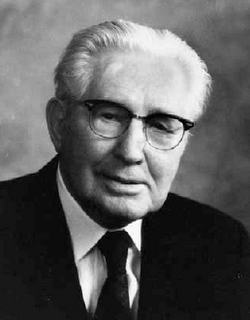 President Wilkinson, members of the faculty, honored guests, members of the board, graduating class, and the wonderful group of Brigham Young University student body, I am glad that President Wilkinson kept a little sense of humor in what he had to say, because I think that humor is a very essential part of rich and radiant living. I want to speak about humor for just a minute. J. Golden Kimball is reported to have said that the Lord Himself must like a joke or He wouldn't have made some of you people. I hope none of you will take that personally. It is indeed a daring, if not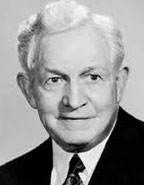 We, as the apostles did long ago, must ask the Lord, "Whither shall we go?" He will guide us in on the path that leads back to our Heavenly Father. Speech highlights: "Spirituality is the highest acquisition of the soul; the supreme, crowning gift that makes man king of all created things. It is consciousness of victory over self, and of communion with the infinite. It is best expressed in doing, not in dreaming. Every noble impulse, every unselfish expression of love, every brave suffering for the right, every surrender of self to something higher than self…that is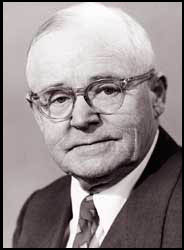 Thomas L. Martin humorously describes the main events of his life and highlights how the hand of the Lord worked to help him reach all his righteous goals. The text for this speech is unavailable. Please see our FAQ page for more information.