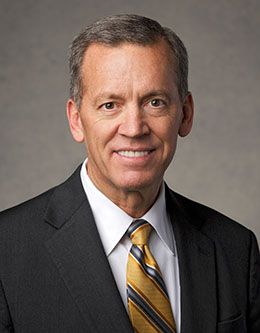 My dear brothers and sisters, my wife, Shelley, and I are thrilled to be with you today. We both have very fond memories of being here forty-five years ago. Let me tell you a little bit about the two of us. Neither of us came from fairytale backgrounds or perfect circumstances. My wife grew up in a part-member family. Her nonmember father passed away when she was seventeen, and a beloved older brother passed away a few years later. Fortunately, when Shelley arrived here at BYU, she was ministered to by incredible students and faculty just like you—for which I am eternally grateful.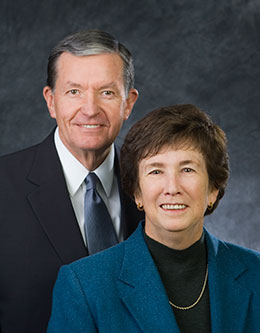 SGS: We are so grateful for the blessing of being with you this morning as we begin winter semester. We like the new beginnings, new routines, and new opportunities that are part of this time of year. We are glad all of you are with us. We are also happy for those who have chosen to begin their missionary service with the recent announcement made by President Monson. COS: During general conference this past October, we were very interested in the many references, both direct and indirect, that assured us of the continued influence of heaven in our lives. We believe this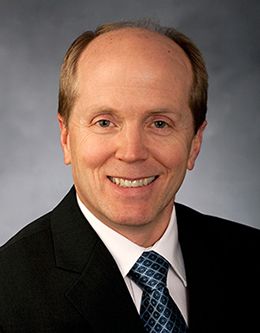 After recovering from the shock of being invited early last November to speak at today's devotional, my mind turned to finding a topic on which to speak. The invitation was to address a gospel topic of importance to me. The idea of gospel gifts came quickly to mind. We were entering the holiday season, a season of gratitude for gifts and blessings received as well as a season for the giving of gifts. A bit more thought reminded me that I would be speaking one day before my youngest daughter's 15th birthday and, as we know, birthdays are also occasions for gift giving. Subsequent pond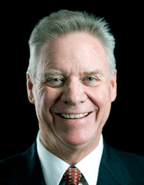 It is a privilege to stand before you at this podium today. This is not an occasion that I anticipated or aspired to, but it is indeed a privilege, and I welcome the opportunity to share my testimony of the Savior and some things I have learned about being His disciple. On April 8, 2008, I noted, as I always do on that date, the anniversary of my appointment as a faculty member here at BYU, beginning 34 years ago on April 8, 1974. I was not among the original group of faculty hired for what was then the new J. Reuben Clark Law School, but I was the first of the "non-originals," and n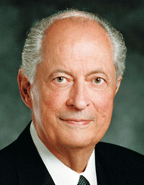 It is a joy to be here at the Brigham Young University devotional. As you know, this is a very special place of learning. While you are at Brigham Young University, you are learning and preparing for your future—to support yourselves spiritually and temporally; to establish a means for providing for your families; and to use your time, talents, and other resources to serve the Lord and lift and strengthen His children. I have pondered many subjects to teach during this devotional and have been impressed to talk about the importance of temple preparation and of having an eternal persp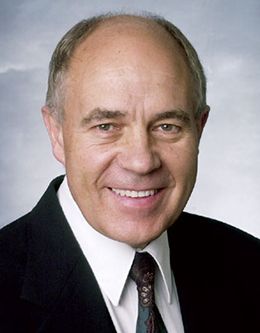 Looking out over this group, I am reminded of a BYU devotional that I attended back when I was a freshman. President Ernest L. Wilkinson was conducting. Just like today, we were on the verge of spring. "Ah, spring!" President Wilkinson said. "What a wonderful season! Spring is that time when a young man's thoughts turn to that which a young woman has been thinking about all winter long." As you learned from my introduction, I am an agronomist. A considerable part of my career has been devoted to improving the production of corn. I begin my remarks with an insight that I have gained f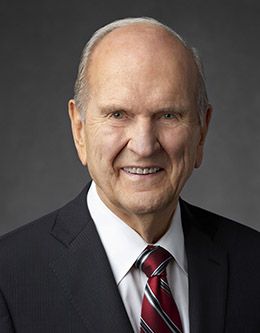 Thank you, President Robert L. Millet, for your introduction. We appreciate you and all who faithfully serve as leaders among the wonderful youth of Zion. We acknowledge the presence of Elder Henry B. Eyring of the Quorum of the Twelve Apostles, Elder Merrill J. Bateman of the Seventy, and each of you wonderful young adults. Thousands are attending here tonight, and thousands more will participate via satellite broadcast or taped delay in North, South, and Central America; Europe; Africa; Asia; and the isles of the sea. I am told that about a quarter of a million youth will be participating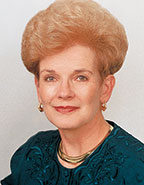 Last February Sister Marjorie Hinckley, wife of our prophet, was chosen by the BYU student leaders to receive the Exemplary Womanhood Award. The award is a special recognition given to a woman whose life exemplifies the teachings of Jesus Christ. Upon receiving the award, Sister Hinckley responded to the honor by saying: "Those who have been active in the Church all their lives have been made by the Church. The Church has made me what I am." Sister Hinckley's life reflects all that the gospel of Jesus Christ teaches. She has always been a believer in the truthfulness of the gospel. She has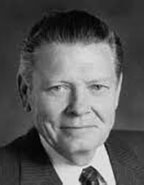 According to my dictionary the word "blessed" is a very positive adjective meaning "enjoying happiness," "enjoying the bliss of heaven," and "bringing pleasure or contentment." If these expressions are true, there is an apparent strong contradiction between the blessings we seek in today's success-oriented world and the blessings the Savior refers to in the eight beatitudes that open the great Sermon on the Mount. Blessed are the poor? Blessed are those who mourn? Blessed are the meek? Blessed are those who hunger and thirst? Blessed are those who are persecuted? These are startling and att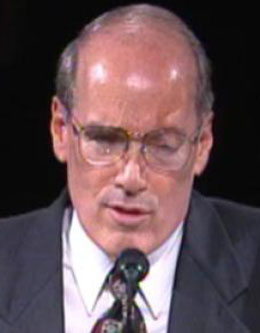 Throughout our years at the university, and for a considerable time thereafter, my wife and I lived in a congested area near downtown Salt Lake City. After graduating from law school, I was fortunate in obtaining a job at the state capitol. Church callings and the proximity of our home to my office caused us to be in no hurry to leave our small apartment, even had our financial situation allowed us to. One of the economies which my wife allowed me to practice was walking to work. The distance was not too great and the Capitol Hill climb kept me fit. One brilliant, warm day, I had com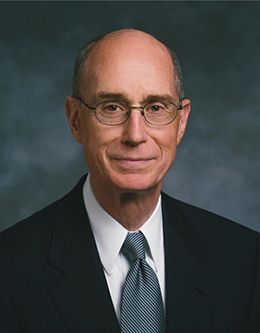 I'm grateful to be with you tonight. And I appreciate what it means for you to have decided to spend your time with me. I watched you take your seats and wait. I'd like to talk with you tonight about those two things: about time. And about waiting. A Time to Every Purpose I was riding in a car with a wise man a few years ago. We talked about some tragedies in lives of people we knew. Some had waited too long, missing the chance to act. And some had waited not long enough. He said quietly, more to himself than to me, "Timing is everything." Ecclesiastes said, wi
Because I am giving my talk this morning in a, for me, foreign language, I frequently, in the preparation of it, had to look up in the dictionary the true meaning or even the right pronunciation of English words. Devotional I understand that this meeting is customarily called a "devotional." Brother Bruce Olsen, assistant to the president for University Relations, wrote in his invitational letter about a Devotional Assembly (with a capital D and a capital A, probably to stress the great importance of this meeting). So I asked myself as a linguist: "What is the true me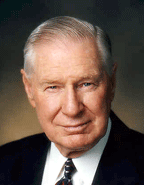 These firesides generate quite a bit of warmth. I can feel it clear down here. We've been delighted by that beautiful musical number. We are honored by the presence of President and Sister Oaks; Dr. Russell M. Nelson, one of the regional representatives; the stake presidencies; and all of you. I am most honored to be with my beloved wife, Ruth, who to me is the most important person in all the world. This evening I wish to speak about one of the most important blessings available to worthy members of the Church. I speak of patriarchal blessings. My chief reason for speaking upon this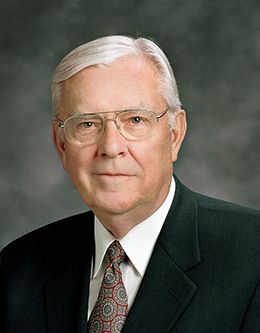 My brothers and sisters, I am honored to be here tonight. I would seek an interest in your faith and prayers that what I say might be meaningful and might touch your hearts and cause you to want to be better tomorrow than you have ever been before. It is an awesome responsibility—I think that all of you can sense that—for anyone to take the time of this large audience of wonderful young Latter-day Saints. I assume this assignment with fear and trembling, seeking that the will of the Lord may be done. I received the BYU football schedule with an invitation to attend the football games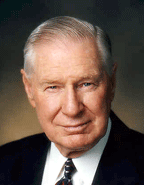 It is always a special thrill and blessing to come upon this campus. My message today is simple, but one which you may not wish to hear. I have chosen to speak concerning the blessings of adversity. The theme was best expressed by the Lord when he said, "Be patient in afflictions, for thou shalt have many; but endure them, for, lo, I am with thee, even unto the end of thy days" (D&C 24:8). During the past two years, and indeed for about five years of my life, I have lived in countries where most of the people are far below the poverty level of the United States. During this last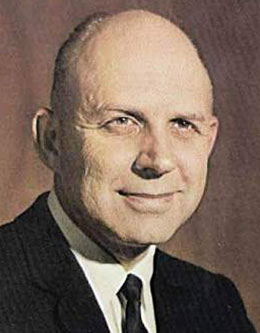 My dear fellow students, it is always a pleasant occasion to come to Brigham Young University. But it is likewise an awesome responsibility. For that reason I am grateful for that beautiful prayer by Brother Turner and pray with you that it will be fulfilled in our behalf. Some of you may remember the 1970 space flight of Apollo 13. It was to be man's third landing on the moon. The launching was perfect, the first 205,000 miles of flight flawless. Then, on the evening of the third day, Jack Swigert's voice suddenly crackled into the mission spacecraft center in Houston: "Hey, we've g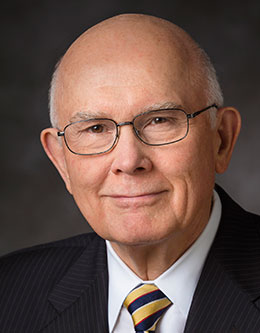 My dear brothers and sisters, during the first three years of my service as President of Brigham Young University I have given several talks outlining the opportunities and responsibilities of students at this institution. The most recent, "Challenges for the Year Ahead," which was given a year ago, has been printed and mailed to each of you. I urge all students to familiarize themselves with the content of that message. It contains many important things that I will not repeat here. I hold the view that when important information is written down and made available to adults it is not necess
One of the most inspiring sermons I have had the privilege of hearing was delivered about the time I entered high school in one of our assemblies. Most of that sermon has been forgotten over the years; however, the central theme is vividly remembered. This sermon was delivered by a member of our stake presidency. He was the owner and operator of the local hardware store, a man who was familiar with hand tools, so it was natural for him to talk about the most common one of all—the hammer. He told a story of a French carpenter in the early 1800s who was having difficulty in his profess
President Oaks, members of the faculty, members of the student body, friends and guests, it is a high honor to be invited by the President of your University to address a group such as this, and I am highly concerned with it. I don't think that I have ever faced a visible audience larger than this, but I have faced in my imagination many audiences of various sizes over television and radio. My first experience speaking before a student body of Brigham Young University was given to me at the invitation of Dr. Ernest Wilkinson, a friend whom I had long admired and been associated with,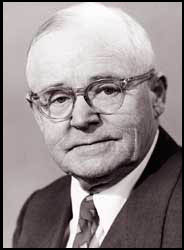 Thomas L. Martin humorously describes the main events of his life and highlights how the hand of the Lord worked to help him reach all his righteous goals. The text for this speech is unavailable. Please see our FAQ page for more information.