At Brigham Young University we seek to learn "by study and by faith." This combination of spiritual and secular education is what sets us apart from other colleges and universities. The speeches offered here give insight into what faith is, how faith enhances our ability to learn and live, and how faith is obtained and strengthened.Having faith means that we are able to hope for and trust in things we cannot see with our natural eyes. This does not mean that we are blind and require no evidence; rather, our faith relies on a different kind of evidence. Through the witness of the Holy Ghost, which speaks to both our minds and our hearts, we are able to feel that certain principles are true. Just as a seed grows when nurtured and nourished, faith is fed by the nourishing elements of prayer, study of truth, and exposure to the faith of others.First and foremost, our faith is founded on Jesus Christ, the only person or power who is fully capable of fulfilling all of His promises to us. As we learn of Him through study and prayer and as we strive to live His gospel, we can come to know that He is the Savior. Likewise, we can develop faith in His Church and gospel, the scriptures, ancient and modern prophets and apostles, and His commandments.Numerous reputed faculty members at BYU have shared, through their testimonies as well as their examples, what it means to learn through faith and academic study so that both complement, rather than conflict with each other. Each speech also reflects the power of faith when applied to the different struggles of individual lives. By sharing their experiences, these speakers strengthen our faith and encourage us to use that faith to overcome trials, guide decisions, and augment learning.
Show More
Show Less
As part of an assignment I had as a General Authority a few years ago, I needed to read through a great deal of material antagonistic to The Church of Jesus Christ of Latter-day Saints, the Prophet Joseph Smith, the Book of Mormon, and the events of the Restoration. There may not be anything out there of that nature I haven't read. Since that assignment changed, I have not returned to wallow in that mire again. Reading that material always left me with a feeling of gloom, and one day that sense of darkness inspired me to write a partial response to all such antagonistic claims. I wou
Students, one month of the semester is now past. For you beginning students, there is plenty of growth ahead, and I invite you to anticipate the time in a few years when you will assemble in this place wearing graduation robes to receive your degree. For those in the middle or finishing up, I invite you to look back on your experiences here and contemplate the value that attending college has added to your life. What If God Gave Us What We Asked for Instead of What We Need? Now, imagine if, during the second week of your first semester, while feeling sorry for yoursel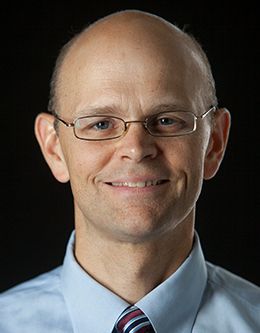 Dark clouds filled the Provo sky on April 15, 2003. It was the due date for our second daughter, but there were still no signs of imminent delivery. My wife, Christine, was concerned that she had not felt the baby move for a day or so. She felt urgently that we needed to go to the hospital for a test. I thought she was overly cautious, but we went. I remember our cheerful nurse that morning, chatting away as she hooked Christine up to monitors and quickly found a heartbeat. All was well. With the monitor running, the nurse left the three of us—Christine, one-year-old Lizzy, an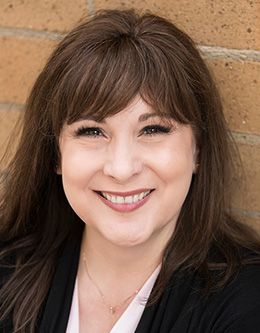 I would like for us to go on a journey together. The journey I am going to ask you to take, however, won't be a vacation. In fact, it will likely be a little painful. You see, for you to go on this journey, I need you to reflect upon a moment in your life when you were surviving a trial—a painful, discouraging trial wherein you experienced intense suffering. I need you to go back to how you felt in the midst of the darkness, the loneliness, and the anger, back to the moment when you felt you could no longer endure the heartache. It is this state of suffering that I would like to focus on to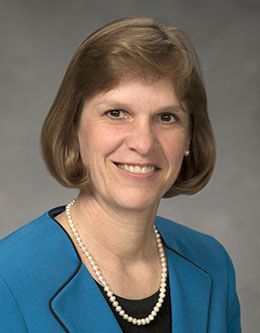 Years ago, when we were landscaping the yard of our new home, my father, who owned a hardware store, asked me if I would like some rose bushes that he had for sale at a very discounted price. It was an offer I couldn't refuse. I thought that roses would look very nice next to the white rail fence that bordered our front yard. I bought more than twenty rose bushes. We live close to the base of Rock Canyon, which means that there is very little soil and a lot of rocks. Kevin took on the arduous task of digging the holes for the roses. Due to the difficulty of digg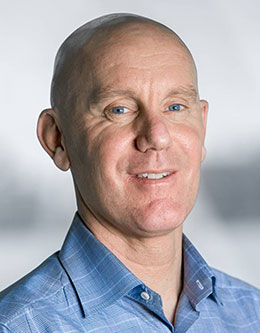 I would like to explain the sequence of how I was first contacted to speak at this devotional. It was on a Monday that I got a text message from a number I didn't recognize. It had been a hectic day, and I didn't read the text fully. Thinking it was a request to speak at an upcoming Church assignment, I texted back politely asking who the text was from. Matthew O. Richardson, BYU advancement vice president, responded that it was he who had sent the text asking me to speak at a BYU devotional. The first thought that popped into my mind was, "Are you crazy? Do you not realize th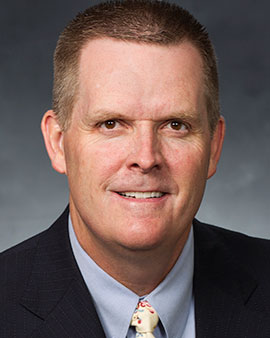 Many who speak at a Brigham Young University devotional make reference to their experiences as students at BYU and the insights they have gained by attending devotionals. I can't do that because I never attended BYU. I am a Utah State University Aggie, and my Aggie blue runs deep. I am a big Cougar fan, but even after twenty years of holding season tickets for BYU basketball and football, I still can't bring myself to sing, "Rise and shout." In those same twenty years I have also attended devotionals as a faculty member and have heard the testimonies of many of my colleagues and felt
My dear friends, I am here today because I believe the friendship of the Latter-day Saint and Catholic communities is important. The better we know each other's stories as religious minorities in this country, the better we can support each other in pursuing some of the vital issues we share. And that serves not just our beliefs and concerns but the health of our entire nation. I want to begin by giving you some background on the Catholic experience in this country. I will do that through the lens of a particular Catholic bishop—me. I don't claim to speak for all or even most America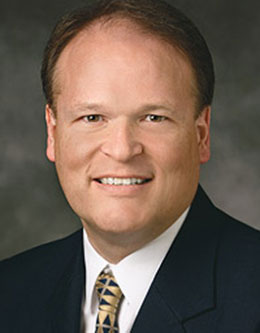 It is wonderful to be here with you. I am a Cougar through and through—I love BYU. While here I obtained both my undergraduate and graduate degrees, created lasting friendships, and convinced Shelley Hatch to take a risk on me. She was the first of the two of us to graduate from BYU and is the best thing I gained from being here. I hope your time as a student will be as productive as mine was! After I was called as a General Authority, Sister Nash and I—along with our two youngest children—were assigned to Lima, Peru, where I would serve in the Area Presidency. On our first Monday th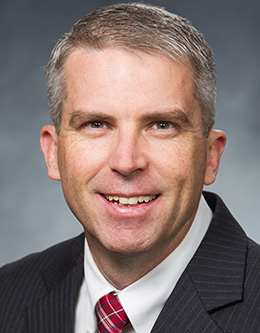 Thank you for that beautiful and calming musical number. I am grateful for the opportunity to speak today and for the support of family, colleagues, students, and friends who are here. I invite you to reflect on the last time you experienced the feeling of fear. Was it while wondering if you would be admitted into one of the many competitive degree programs here at Brigham Young University? Or while waiting to see if the girl you asked out wants to go out again? Or, worse yet, while wondering what to do when she does? For me, the feeling is as recent as sitting on this stand, looking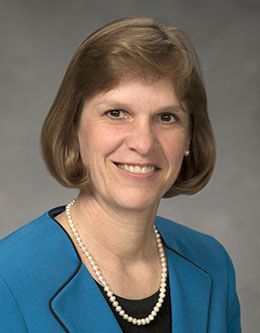 I have entitled my remarks "The Allegory of the Wedding Cake." Once upon a time there were two young ladies. They were BYU students. They were friends and roommates. One day these two young ladies were asked by their other roommate to make her wedding cake. "Quite a daunting request," they thought. Everyone knows, after all, that wedding cakes can be challenging. You have to have the right ingredients. You have to know how to follow a recipe. You have to know how to keep the baked cake from crumbling into pieces when transporting it from the pan to the cake platform. You have to know
Today I would like to talk about some of the big issues of our time through the lens of history and literature as well as the restored gospel of Jesus Christ. We live in a day of technological and scientific marvels. It is also a time of uncertainty—one in which many ­question whether or not faith and religion have a place in their lives or in the public square. You too will have to decide whether faith has an enduring place in your own life. In fact, there are dramatic changes occurring within this country as it relates to faith and religion. A recent Pew Research Center study repor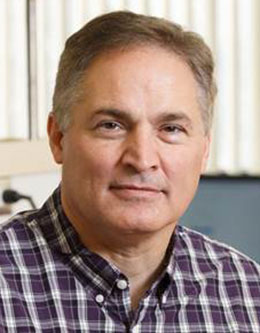 Today is July 14. For most it is just another hot summer day, but for those with French connections it is La Fête Nationale, the day that France celebrates its independence. Every July 14 I am reminded of my missionary service in France and Belgium years ago. One July 14 my missionary companions and I watched from the port of Calais as fireworks burst over the English Channel in beautiful celebration of French freedom. This was a wonderful time for me—the last summer months of my mission among a people I had come to love and with whom I had labored to build faith and trust in God. Their fai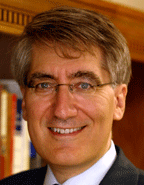 I wish to express my gratitude to the trustees, administration, faculty, and students of Brigham Young University for the invitation to be with you for this great celebration of the academic achievements of the men and women who are graduating today. I also want to thank you for the tremendous honor that you are conferring on me. I offer my heartfelt congratulations to the graduates and to the families whose love and support enabled these men and women to achieve what they have achieved in these years of study. Finally, I just want to say what a tremendous honor it is for me to be receiving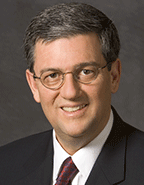 Thank you for the kind introduction. My wife, Mary, and I are very grateful to be here today with you and with many of our family. During this past general conference I had the opportunity to say the prayer at the beginning of the final session on Sunday afternoon. Let me tell you what happened while I said the prayer. As I was praying, I meant to say, "I pray that our faith may be strengthened." Instead, I prayed that "our strength may be faithened." I quickly corrected myself; however, I soon found that once something is said in a digital format, one can never take it back.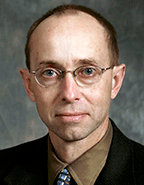 I would like to thank BYU for giving me the opportunity to speak to you today. I have had the amazing privilege of teaching at this wonderful university for almost twenty years. I love BYU and what it has meant for my family, my students, and me. Indeed, I would like to thank my family, my colleagues, and my students—but especially my family. I love you all very much. You have made this experience one of joy and happiness for me. Today I would like to talk about wandering and wondering. The topic of this devotional has been percolating in my mind for a while. Steven Knott, who is bis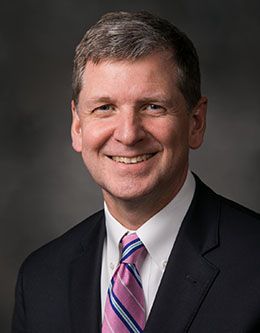 Good morning. I must say I never imagined myself at this podium. But I have imagined myself on this playing floor—and imagined is the right word. I've wondered what it would have been like to be Danny Ainge, who, during my freshman year at BYU, went coast-to-coast in the closing seconds of a Sweet Sixteen game against Notre Dame and scored over Orlando Woolridge. I've dreamed what it would be like to drain a three from just inside half-court, like Jimmer Fredette did against Utah. Unfortunately, my actual skill set wasn't a match for such imagined heroics. I'm quite sure it's not a m
As a brand-new missionary in England, I was assigned to the southern coast for my first area. One Sunday afternoon my companion 
and I decided to go tracting in the small town of Sandwich, located just a few miles north of the white cliffs of Dover. After a few hours of 
knocking on doors, feeling like we must have talked to every living person in the place—and without any success at all—we sat down dejectedly on 
a nearby bench. Although it was summertime, it was a rather cold and damp day, as sometimes happens in England. Feeling downcast due to 
the lack of response to our efforts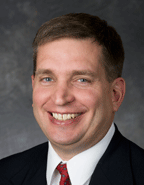 I appreciate the wonderful music today. Music always brings such a peaceful spirit to these devotionals. I feel blessed to be at Brigham Young University and would like to thank the Lord for helping me in so many ways as a faculty member here. I would also like to thank my wife and family for their support. A month ago I woke up at 3:30 in the morning with one of those anxiety dreams in which it is a relief to know that it was only a dream. I dreamed that I had gathered with my family for this devotional address. It was 10:55 a.m., and no one was in the hall. I then realized in my dr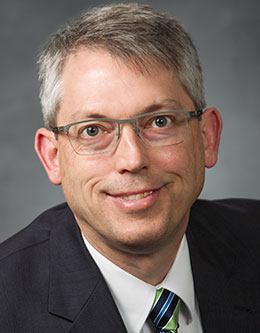 A couple of years ago I was invited to be a keynote speaker at an international conference in London. This was a nice professional honor and a great opportunity to represent my lab and the university before an international audience. I was excited for the trip and made the typical preparations: I made my travel arrangements, prepared my talk, provided materials to people publicizing the keynote address, and even found directions on the London Underground so that I could attend Church and see interesting sites in London that I'd not seen before. The day came, my bags were packed, and I was o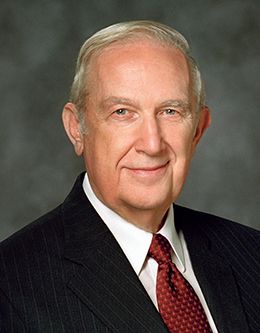 Before I share a message with you, I'd like to share the strongest impression I've had just sitting here. It is a realization of how pleased our Father in Heaven and the Savior are for the lives of each of you who are present—for the students who graduate, the staff, and the professors who teach. This miracle of a university is well-led and producing strong leadership in a world that needs it urgently and desperately. No one with any degree of spiritual sensitivity can stand at this place in the presence of such a concentration of devoted and righteous graduates, parents, loved ones, facult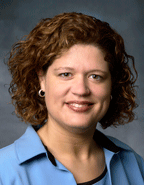 When Loni, who just gave the opening prayer, was younger, around eight years old, the two of us were spending some time together. At that time I had been home from my mission less than a year and was still in the missionary mode in some ways. That day I felt the need to help young Loni gain a greater love and understanding of the scriptures. So I began to tell her how answers to any problem or concern she might have could be found in the scriptures. I really thought I was doing a fantastic job with my little impromptu lesson, so I ended it by enthusiastically asking her if she had anything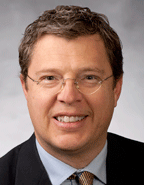 I wish to thank President Samuelson, Academic Vice President Tanner, and Advancement Vice President Worthen for the opportunity to speak today. I am grateful for these devotionals and the occasion they give us to explore what it means to be a community of faith as well as a community of reason. I want to express my gratitude for the beautiful music and to Megan Grant and Suzanne Disparte for their prayers. They are two of my research assistants who prop me up on a daily basis; so it is entirely fitting that they do the same thing here. I want to also acknowledge my father and stepmother; my
Sister Jensen and I are thankful to be here today. We feel a debt of gratitude to the administration, faculty, and staff of this great university. To have studied and taught here are among the great experiences of our lives, and now they are memories we treasure. Three of our four sons and a daughter-in-law are BYU graduates. No one who knows the scriptures, specifically the prophecies concerning the latter days, is surprised by the events in the world. We do live in the perilous, stormy times prophesied (see Matthew 24, 2 Timothy 3:1–7, and D&C 45), and we see the fulfillment of
You all look so good. Sister Holland walked in and said, "I think I'm going to cry." You have to understand: Give yourselves 20 or 30 years—then you'll know how we feel coming back here. We love this campus. We're thrilled to be with you on it, and we love you personally with all our hearts. You have had, will have, and now have better university presidents than I was, but you'll never have one who loves you and loves this university more than I do. Thank you for serving here, and thank you for being in attendance on a bright, clear, January morning. We are grateful to
I am humbled by the opportunity to speak to you today, and I pray that what I have to say will be helpful to you and pleasing to the Lord. I approach this opportunity with some fear—fear that I might not get the doctrine quite right, fear that you who know me will recognize the extent to which I don't practice what I am going to preach, and fear that because I have more questions about these matters than answers I won't have much to say that is useful. But I'll proceed upon faith. And that, really, is the point of my message today. I am, primarily, a teacher of writing. And for me th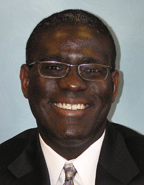 Good morning, my brothers and sisters. Let me begin by telling you a little about myself. In the process I will share with you my testimony of the gospel of Jesus Christ as well as the three key ingredients we need to ensure happiness and peace in this life and give us a taste of what life will be like in our heavenly home. I grew up in the Queens borough of New York City. New York City is a wonderful place that is full of excitement and entertainment. As a youth I was heavily involved with rap music, and my brother and I belonged to a rap group called CBS. No, it was not the televis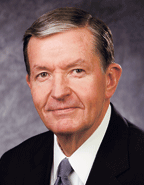 It is always a pleasure to be with you as we celebrate the onset of a new year together. This is a wonderful time in our BYU history, in the history of the Church, and even the history of the world. Yes, we are faced with many problems, challenges, and disappointments in our personal and collective lives, and yet with all of the things we might wish were different, there is much evidence that these are the "best of times." A couple of months ago there was an interesting article in the Deseret Morning News that had been reprinted from the Washington Post. It was authored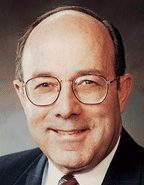 My dear brothers and sisters, what a sobering sight you are, coming from various walks of life and various parts of the country. And to think this evening we are assembled across the breadth of the earth. Between now and the rebroadcast of these proceedings, young adults throughout the Church will gather together and participate in such an event as this. It is truly marvelous. A glorious thing happened at general conference last month. For most of the world it went unnoticed, but for those who know and love the truth it was as unforgettable as the clap of 10,000 thunders. Thin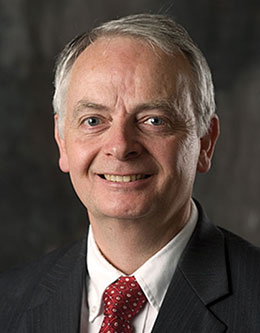 Look above you and you will see the massive beams of the Marriott Center roof structure. This collection of steel beams weighs over 4,000,000 pounds. We occupy the building today with no fear that the roof will collapse, because it was designed by licensed engineers. The chief engineer was BYU professor Arnold Wilson. His job was to analyze how much force each beam would carry and then design the beams to be large enough to bear the force. When completed in 1972, the Marriott Center was the nation's largest on-campus basketball arena. It seats more than 23,000 people—definitely overkill for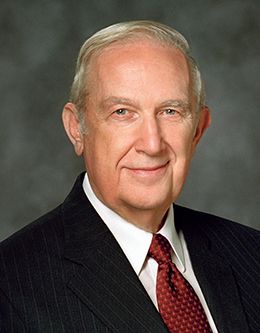 No one with any degree of spiritual sensitivity can stand at this place in the presence of such a concentration of devoted, righteous graduates, parents, loved ones, faculty, and staff and not feel overwhelmed with gratitude and appreciation. I am deeply moved in contemplation of what can occur in ensuing years from what you graduates have learned at this unique university. You have the potential for making deep and abiding contributions throughout the world. You have the will to form eternal families, to orient and raise righteous children, to strengthen a host of professions, to give cari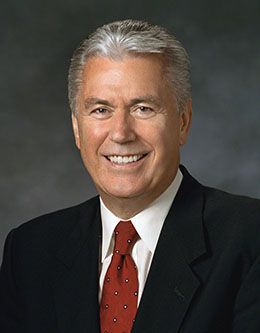 My dear brothers and sisters, what a delight it is to be with you today. To feel your spirit and the greatness of this school is uplifting and edifying. My wife and I connect in a very personal way to this institution of higher education. No, we never studied here, but our daughter received a master's degree here. As a proud parent, I am not only sharing with you that she graduated summa cum laude, but it is much more impressive and joyful for us as parents that she gave birth to our twin grandsons at the Utah Valley Hospital during the same year. Therefore, my wife and I love Provo.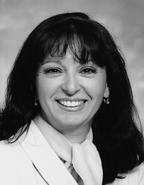 It is a pleasure for me to be here today and share a few of my thoughts with you. It is also overwhelming, and frightening, to be in front of such an audience—in front of you who already know so much about the gospel, you who have had many great and inspiring experiences of your own in your lives. Today I am going to talk about something in which I have a strong testimony. I firmly believe, without a doubt, that my whole life has been a miracle. I don't know why, to tell you the truth, but the Lord has been good to me. He has preserved me and guided me. I am thankful for this, and I want to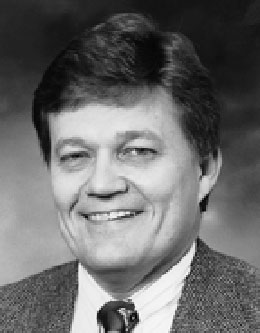 The premise of all my remarks is that a glorious restoration has taken place in our time. We have come to understand that the history of the world is marked in dispensation units. The world has suffered through periods of relative darkness, ignorance, and error. It has also been blessed with periods of truth and light. You and I have the blessed privilege of living in the full light of day—the dispensation of the fulness of times. This, as they say, changes everything. The scripture in Isaiah 29:14 and repeated in 2 Nephi 27:26 concerning the "marvelous work and a wonder" of the Restoration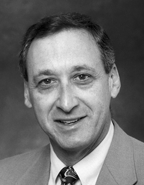 Brothers and sisters, good morning! Several years ago a young returned missionary came to see me. I had been his bishop several years before and had helped him to work through some problems from his youth and to prepare to serve a mission. By the time he began his mission, he was ablaze with the fire of the gospel and served enthusiastically and honorably. It was now a year or two after he had returned home, and he told me that his excitement about the gospel and the Church had been growing dim. He also told me of a strained relationship with his parents and of his general discouragement an
I am grateful to be here today and ask for your faith in that which I wish to share with you. Korihor, as we read in Alma 30, had made many untrue allegations about the Church and was brought before Alma, who listened but was not challenged by Korihor's claims. Alma recognized the allegations to be false—not only because he knew the doctrines of the Church and the history of his people, but because he had unshakable confidence in his own personal experiences with the gospel. It is a good thing for us to know what we believe. We should know and be familiar with the doctrines, o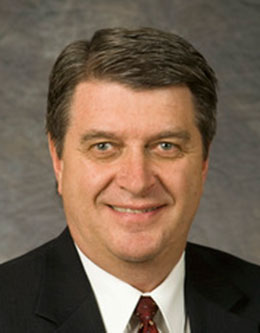 My brothers and sisters, I am honored to have been invited to address you in this devotional setting today. As you well know, this year we are celebrating the sesquicentennial of the arrival of the Mormon pioneers in the Salt Lake Valley. The high point of this yearlong commemoration will be witnessed this week not only in Salt Lake City and here in Provo, but throughout the Church all over the world. In conjunction with that commemoration, I have been asked to pay tribute today to those faithful pioneers. I feel grossly inadequate to pay proper homage to the pioneers, for I am not a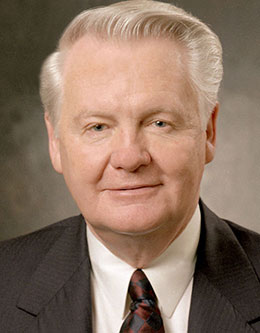 The first principle of the gospel is faith in the Lord Jesus Christ. This principle is fundamental to the way we think and act. It defines the set of beliefs and motivations not only for members of the Church but for us as a university community. It explains why most of us have chosen to be here. It is the basis for the university code by which we try to live. Our faith pushes us to do our best not only for ourselves but to make this institution better. It provides the cohesiveness that makes the whole greater than the sum of the parts. Faith is both a principle and a process. It def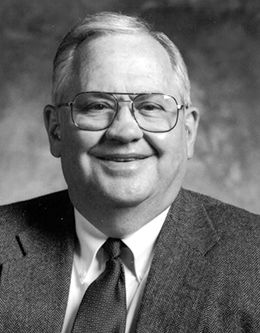 Our lives are alive with patterns. Think about it: We are surrounded by patterns. In a sense we live our lives in discovering, identifying, tracing, or following patterns. We awaken in the morning to the sun's diurnal pattern; our bodies function and malfunction in patterns suggested by our patterned DNA. Our education consists of learning and testing patterns. Our sciences and mathematics are centered in formulaic patterns, as are our works of art, drama, music, dance, and literature. Our games, from hopscotch and Monopoly to football, are patterned play. And every year, as the pattern of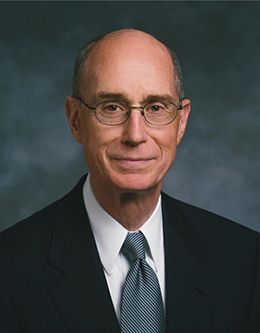 I am grateful to be with you in this Campus Education Week of the Church Educational System. Most of us in attendance had the chance to read the sixty-six-page class schedule, not counting the covers, before we came. It is worth careful study. It describes an offering that has grown to more than 1000 classes in this seventy-fourth year, with 180 faculty members and more than 600 volunteers. The description of what has been accomplished and will be provided fills our hearts with gratitude for those who have spent more hours than I can imagine to plan this great enterprise, for teachers who h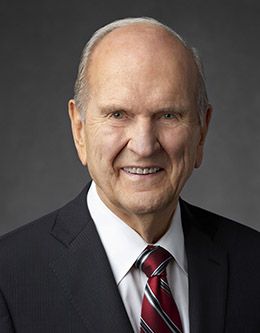 Sister Nelson and I extend greetings for a happy New Year to all of you. At this fireside for college-age youth, thousands are with us on the campus of Brigham Young University. Elsewhere, many are participating via satellite transmission, including congregations assembled in Puerto Rico, the Dominican Republic, and other locations in the Caribbean area. Having recently visited Saints in those islands, we are grateful to greet you once again. In Santo Domingo, we stood on the site where a new temple will be built. There we envisioned the day when you may enter that holy house and receive al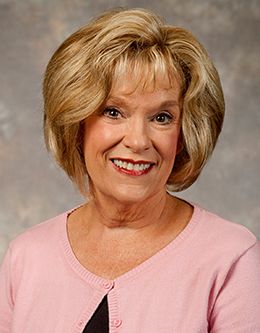 Tell me a story," I nightly pled of Grandma as a child. Though I wanted to hear of Cinderella, Snow White, or Sleeping Beauty, she would say, "Susan, I can only tell you stories that are true. If you want to hear truth, I have something to say." Not wanting to sleep, I enthusiastically listened to stories of Jesus, the Prophet Joseph Smith, the Book of Mormon, and those whose sacrifices created our legacy of faith. Though I believed in the truthfulness of Grandma's stories, there was one that caused discomfort. It was of a young pioneer girl named Sarah Ann who was in danger of being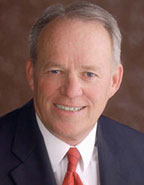 Sister Nadauld and I have an interesting perspective on the BYU experience that stems from three different periods of association. We were first here as students beginning in the fall of 1964, nearly thirty years ago. We returned twelve years later in 1976, and I spent some wonderful years as a faculty member, during which time I also served as a bishop on campus. We now experience BYU from the perspective of our children. Some months ago I overheard President Lee talking to a parent who had several children here. He teasingly said, "President, you have more of our children, not to m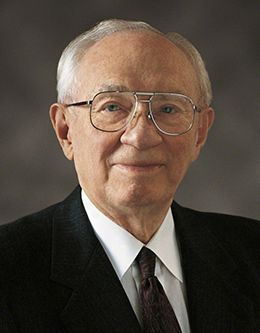 This is a tremendous picture. I do not know how many there are here tonight, but the number is large. And I guess, Brother Peterson, there are as many again out in other halls. There may be forty thousand young people—a few old gray heads, but very few. A few bald heads—more of those. It is very nice to be with you. I am glad you are here. I prepared a talk for about twenty minutes, and Brother White said, "You will have to go longer than that. Except for the prayers and a musical number, you're the only thing on the program." I asked my secretary, when I was leaving town, to call do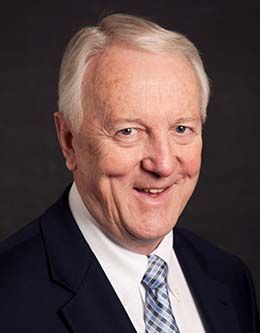 It is both a privilege and an honor to speak to you on this occasion and to represent the faculty of this wonderful institution. I am conscious of the hope and faith that has brought you here this morning and of the obligation that is now mine to offer something worthy of your trust. My only request is that you listen actively, rather than passively, and become part of a silent dialogue that will invite you to make an honest appraisal of the nature of your commitment to the process of learning and a quiet review of your desires, experiences, and objectives in spiritual things. It is my hope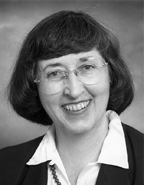 I really appreciate so many of my friends and family and loved ones being here. I'm really touched by you being here. I have known for about two months that I would be giving this talk. I have to admit that that is about two months too long. I have always been in favor of having the periods of terror in my life be as short as possible. In reality, however, these two months have allowed me to think about who might be in this audience and what I could possibly say that would be of benefit. I've thought of you, the young adult students with so much of the road of life before you; I've thought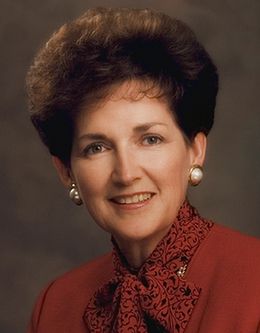 I haven't been known too much for being nervous when I have to be in front of people. I remember the first time I was going to speak in general conference and was loading the car in Provo, getting ready to go up there, and my daughter-in-law said, "You may not be nervous, but it would be interesting to write a book on how to pack to speak in conference." I had several tubes of lipstick and two or three pairs of earrings and a couple of pairs of shoes, and all of the things that you might need just in case you had an emergency. I reached in my pocket today and noticed that I have a pa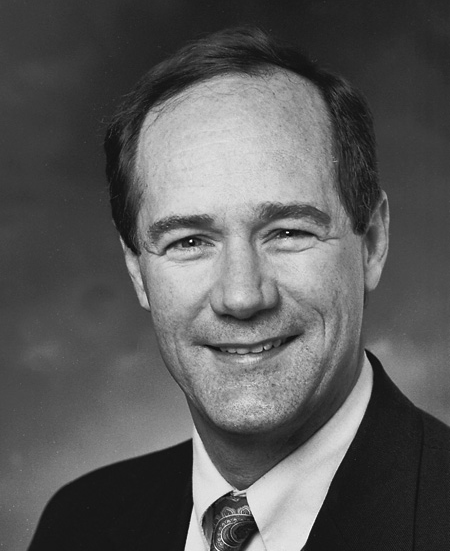 In a Facetious Little Essay entitled "On Transcendental Metaworry,"1 the science writer Lewis Thomas observes that "Worrying is the most natural and spontaneous of all human functions. . . . Man is the Worrying Animal." This rare capacity to worry, Thomas continues, "is a trait needing further development, awaiting perfection. Most of us tend to neglect the activity, living precariously out on the thin edge of anxiety but never plunging in." To remedy this, Thomas recommends the practice of Transcendental Worry (or TW), preferably "before work and late in the evening just before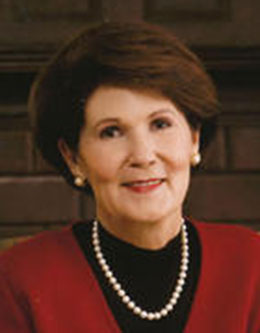 If my fourteen-year-old son's vocabulary is any indication, it is in vogue to be "weird" or feel "weird" or act "weird." I'd like to begin this morning telling you of a truly "weird" experience I had last year. A "Weird" Dream Some of you will remember that last November we had a concert on campus featuring Billy Joel. Now President Holland and I aren't quite up to the Billy Joel kind of performance (we are more into the St. George Senior Citizens Chorus), so we didn't attend. But the night after the Billy Joel concert, I had a very unusual dream—a "weird" dream, I th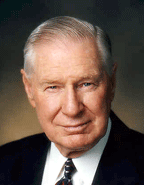 A few weeks ago, Elder and Sister F. Arthur Kay and I arrived on the beautiful and exotic island of Tahiti. Our flight arrived at the Papeete airport at about four in the morning. We were met at the airport by a group of local Church leaders headed by our Regional Representative, Victor Cave. We quickly assembled our bags and headed for the hotel to get what rest we could before the day's activities began. Our route took us through the deserted, dimly lighted streets of Papeete. In the dark we saw the faint figure of a man crossing the street in front of Brother Cave's car. He gave t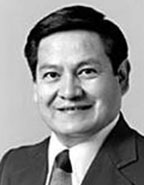 Christianity, as it is known to the world, is widely diversified with its varied and conflicting teachings, doctrines, and practices and is filled with numerous plans of salvation—many of them contradicting one another. There are even conflicting conceptions of the being and nature of God the Father and his son Jesus Christ. But there must be one true church and gospel of Jesus Christ. All cannot be right. All cannot lead to heaven. Why must there be one true gospel and church of Jesus Christ? Jesus Christ told us, "Be ye therefore perfect, even as your Father which is in heaven is p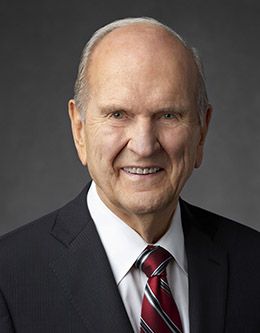 Our being here reminds us of those days when we were where you are now in your schooling. We had three important goals. One was to get married. Then, once married, our next goal was to get by financially. Then our goal was to get through. We got married when Sister Nelson was an undergraduate student and I was in my second year of medical school. Because I was under legal age, parental consent was required. My father was very amused when I called him away from his work to sign for me so I could get a marriage certificate. With Sister Nelson's (and parental) help,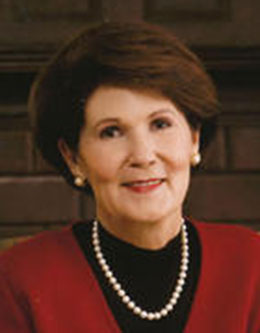 There is a story of a minister showing a painting of Christ to a child. Anxious to reassure him, the minister softly explained, "Of course, it's not really Jesus. It's just an artist's conception of him." The child looked for a moment and then said, "Well, it sure looks like him to me." Learning as Remembering We who are no longer children have forgotten some of the glorious things we once knew. According to Jung's concept of racial memory, when we allow ourselves that fleeting glimpse into our subconscious self, we remember more than we know. Plato talks of al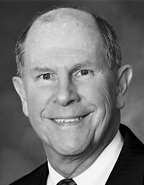 I had to chuckle as President Holland was commenting about ages. This last month I reached my fortieth birthday, and my children were kidding me a lot about being so old, telling me "Dad, you're just about over the hill; you're about finished; when are you going to check in?"—those kinds of comments. I was kiddingly telling some of the Brethren about that, and they were quick to say, "You'll get no sympathy in this audience, Elder Cook." I really am pleased to be here, my brothers and sisters. I'm pleased that President Holland is here. We've been good friends for a number of years,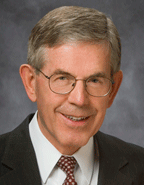 Thank you, President Oaks. It feels good to be back on this campus. If you were to ask our children where they are from, they would still say Provo. I do not know how many more years that will continue; we hope that they will become acclimated to Rexburg soon. Provo and Rexburg have much in common, not the least of which is that in these two cities are two great colleges. It has been a source of great satisfaction to me to notice the support and concern that BYU people have for Ricks College. I want you BYU people to know that the people at Ricks appreciate your interest. I also woul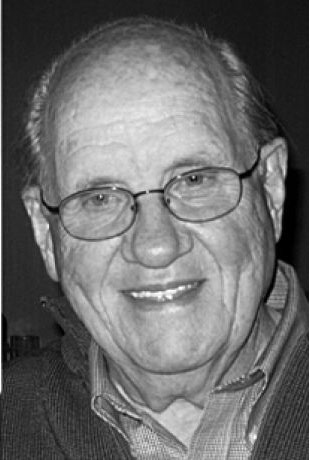 My dear and beloved brothers and sisters, it is a very great privilege for me this evening to have this opportunity. This is certainly a little larger congregation than we have at the Language Training Mission. I do, however, express my appreciation for the support that our missionaries give us. I express my great love for them and for all missionaries everywhere. It's a thrilling experience for me and for my wife and our family to be associated with the missionary program of the Church. Prior to the close of our mission in the Netherlands, we were anticipating our return, and our employmen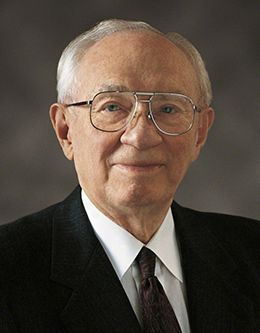 My beloved brethren and sisters, it's a pleasure to be with you. I am complimented by your presence this stormy morning. I am grateful for Brother Wheelwright's prayer. It's about 2:20 in the morning in Australia where I have just been, and if I fall asleep while I give this talk you will know the reason why, and you may have the same privilege. I know that you have come to hear something that will help you, and to that end I seek the inspiration and direction of the Holy Spirit. I think I know something of the frustrations of college life. It is a long time since I was there, but I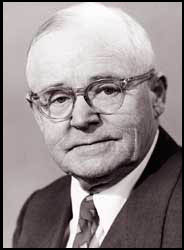 Thomas L. Martin humorously describes the main events of his life and highlights how the hand of the Lord worked to help him reach all his righteous goals. The text for this speech is unavailable. Please see our FAQ page for more information.