The Church of Jesus Christ of Latter-day Saints has always been a family-oriented organization. In "The Family: A Proclamation to the World," leaders of the Church declared, "We . . . solemnly proclaim that marriage between a man and a woman is ordained of God and that the family is central to the Creator's plan for the eternal destiny of His children." Family is at the core of Church doctrine, and Church members are encouraged through that same proclamation to "multiply and replenish the earth" by responsibly raising and caring for the children they are blessed with.Family is a concept that members of The Church of Jesus Christ of Latter-day Saints believe existed even before the world began. Members believe that before this life, all people lived with God as a family. Another tenet of Church doctrine is the idea that families can be together forever; that family units will continue after this life if we keep God's commandments. For this reason, genealogy is of particular importance in the Church. Marriages performed in LDS temples are called sealings because they are intended to last for eternity. These sealing ceremonies bind both the couple and their families from previous generations to form a common, eternal link. Doing genealogy creates an affinity for those who have passed on, and Church members take seriously their responsibility to help connect their current family with their ancestors.In the family, husband and wife are "obligated to help one another as equal partners" in trying to follow God's will. While men and women take on different responsibilities in the family, the blessings described in "The Family: A Proclamation to the World" will come most strongly into their lives as they work in unity. Family life can be difficult, and individual circumstances are unique, but members of the Church are able to move forward with hope knowing that they are following God's commandments and that, despite the trials and hardships, their families will continue after this life.
Show More
Show Less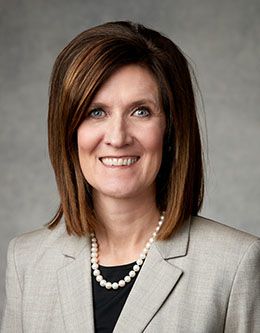 Thank you all for coming. I feel the weight of saying something that will help you this morning. I want to share a message from my heart. I want to tell you some things that have helped me. Let me start with a story. Although I grew up in Provo, right before my junior year of high school, my family moved to Harrisburg, Pennsylvania. President Spencer W. Kimball, the prophet at the time, called my father to serve as a mission president, so my family packed up and off we went. When I moved back to Provo for my freshman year of college, I came alone and saw the BYU campus through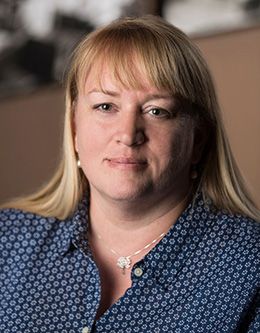 I am going to tell you two stories today: a short one about dead cats and a long one about dead people. Dead Cats First, dead cats. Now, I know you might be tired of so many talks beginning with stories about dead cats, but bear with me. My parents' views on pets—cats or otherwise—could not have been more different. My mother grew up in a household that didn't allow animals in the house; my dad grew up in a home where pets, at one point even including a monkey, were allowed inside. Over their s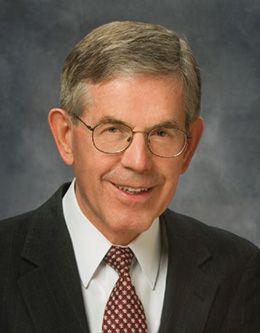 I am honored to be here tonight with all of you. I understand that the J. Reuben Clark Law Society now has more than 10,000 members in more than 100 chapters—plus 135 student ­chapters—and that a third of the chapters are located outside the United States. That international dimension reminds me of a young man I met recently in the St. George Temple. He was about to leave on a mission to Argentina. I asked him, "Do you speak any Spanish yet?" With utmost sincerity he replied, "I only know one word in Spanish: aloha!" Well, even though aloha isn't a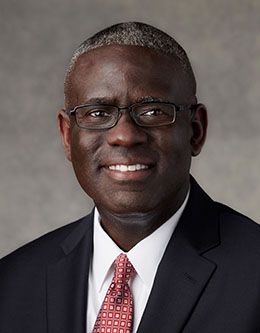 Good morning, my brothers and sisters. Let me begin by telling you a little about myself. In the process I will share with you my testimony of the gospel of Jesus Christ as well as the three key ingredients we need to ensure happiness and peace in this life and give us a taste of what life will be like in our heavenly home. I grew up in the Queens borough of New York City. New York City is a wonderful place that is full of excitement and entertainment. As a youth I was heavily involved with rap music, and my brother and I belonged to a rap group called CBS. No, it was not the televis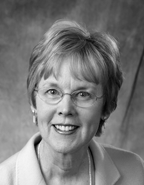 I love the Book of Mormon! I first read it from cover to cover the summer I turned 13. There was a lot I didn't understand, but I remember distinctly that I did not enjoy the descriptions about the wars. Since then I have read the book many times. Usually I have skimmed the parts about the wars, especially the lengthy section in the last 20 chapters of Alma. I have wondered, "Why does someone like me need to know all this detail about the wars between the Lamanites and Nephites?" This past year as I taught Sunday School to the 16- and 17-year-olds, we came once again to Mormon's acco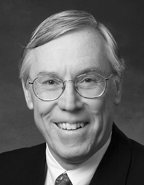 It is a great honor to speak to you today. I have known this overwhelming task was coming my way for the last year or so. The Spirit has whispered it to me. And I, well, I have tried to ignore those feelings. It seemed too important a task to fall to me, so I tried to push the thought aside. But it returned from time to time and I thought, "Oh my, what could I ever talk about that would be worthy of the whole student body?" I would think about a few possible ideas but then quickly push them out of my mind again. I thought, "No! No! No! They're not going to call me." So when the dread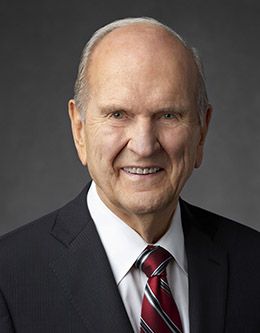 Brothers and sisters, I am delighted to be with you on this special occasion. I am sorry that Sister Nelson has a cold and a cough that has kept her at home. I am overwhelmed by this large congregation of young adults. Many more are gathered throughout North America, Central America, South America, Europe, Asia, Africa, and the isles of the sea. I pray for the Spirit of the Lord to be with us. Since these proceedings are being translated into 28 languages, we also pray for our translators. To each young adult I bring greetings and love from President Gordon B. Hinckley, President Tho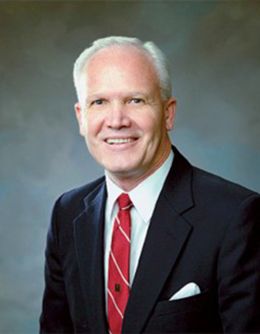 My dear brothers and sisters, I consider it a great privilege to be with you today. What a wonderful opportunity it is to be with my friend and colleague President Cecil Samuelson and his dear companion, Sharon. It is such a blessing to have Sister Hammond with us. When we were young, just the touch of her hand caused my heart to beat wildly. And, you know, honestly, it still does. Which leads me to this little story: An honest seven-year-old admitted calmly to her parents that Billy Brown had kissed her after class. "How did that happen?" gasped her mother. "It wasn't
Elder Bateman: We welcome you to the first, official devotional of the 2001–2002 school year. We welcome a television audience that stretches across the United States and around the earth via satellite. One week ago Sister Bateman and I were prepared to address this same forum when tragedy struck New York City and the Pentagon. The events of that day have had an impact not only on the United States but on the entire world. Most governments now realize that no one is safe if terrorists are allowed free rein to develop secret networks and plan strikes against innocent people. It remind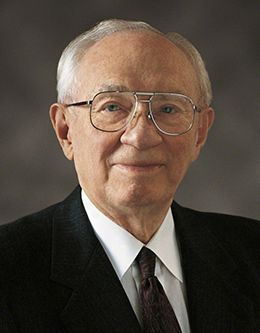 My dear young friends, it is a great honor to be with you this morning. How very much I love you. How I honor you and respect you. You do great credit to this church. You are not everything you ought to be, but by and large you are very good, and you can become what you ought to be. You are very fortunate to be here. What a blessing to mingle with thousands of your own kind, to establish friendships that will endure, to be engaged in a great and challenging pursuit of knowledge. This is a marvelous time in the history of the world. How exciting it is to be on the stage of life when o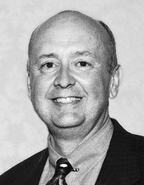 Throughout history, stable societies have recognized (and protected) the family as the basic unit of society precisely because the family is the social unit that has the primary responsibility for rearing and educating children. The family has successfully performed these fundamental tasks, in large part, because peaceful existence within a secure family demands that family members recognize (and respect) not just "rights" but communal responsibilities. During the latter half of this century, however, a modern emphasis on autonomy has shifted the focus of academic and governmental energies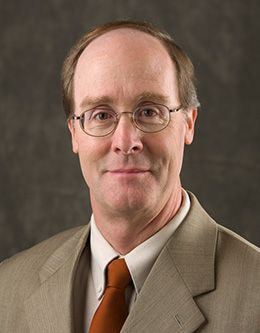 My address today is related to the topic of strengthening marriages and families. It's a topic I'm generally comfortable with. But I'm not comfortable—and not just because I feel inadequate to address this audience. Family has been a popular topic for speeches on this campus recently. Both President Bateman and Elder Eyring have recently addressed us on the topic of "The Family: A Proclamation to the World" (Ensign, November 1995, p. 102). A handful of other General Authority speakers have spoken on campus during the last few yea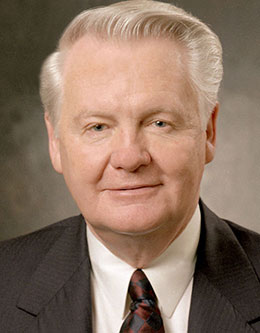 In the early chapters of Mosiah, King Benjamin asked his son to gather the people to the temple so that the king could address them. Mosiah sent a proclamation throughout the land, and great numbers of people assembled. As they arrived, they pitched their tents round about with the doors facing the temple. The people were organized by family with father, mother, children, and grandchildren grouped together. (See Mosiah 2:5–6.) In every dispensation of time, the family and home have been recognized as the basic unit in the kingdom and the foundation of a righteous life. It was no less in Nep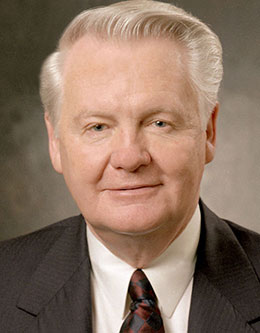 Almost three years ago in a Saturday evening session of a stake conference in New York, I listened intently to a young Hispanic sister bear her testimony. As a recent convert she bore witness of the promptings and feelings that occurred during her conversion. She stated: When the missionaries knocked on my door, I saw the smiles on their faces and felt the firm grip of their handshakes. They said they had a message that would bring happiness into my life. At the conclusion of the first lesson they turned to Moroni's promise in the Book of Mormon. I was surprised. They did not ask
Since the restoration of the gospel of Jesus Christ through the Prophet Joseph Smith until September 23, 1995, The Church of Jesus Christ of Latter-day Saints has issued a proclamation only four times. It has been more than fifteen years since the last one, which described the progress the Church had made in 150 years of its history. Thus you can imagine the importance our Heavenly Father places upon the subject of this most recent proclamation. Newspapers and television flood us with words and pictures about issues and events to think about and worry about. One of the great blessing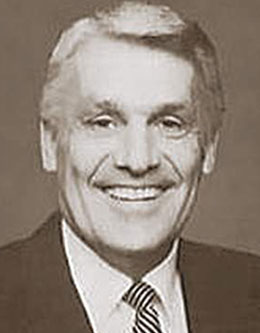 May I introduce my remarks today with two questions: (1) what is your relationship with your parents, and (2), for those of you who are married, what is your relationship with your companion and your children? Now, think seriously about these questions for a moment. Are you comfortable with your thoughts and feelings? Does pride and joy start to swell within your heart? Or is there a tinge of resentment or guilt or even fear? I remember one of our missionaries who had just arrived in the mission field. We were having a testimony meeting in the living room of the mission home in Fresn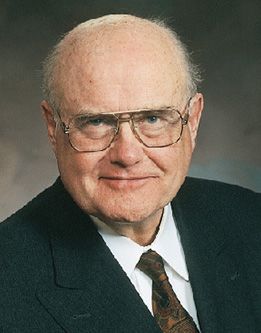 My dear brothers and sisters, I am coming to you today in a very contrite, humble spirit as I am feeling I should address you with some matters of a more delicate nature but which, in my estimation, are of basic importance. I hope that I will be capable of expressing my feelings without being misunderstood—knowing that this can easily happen as I am not expressing myself in my native language. Something of More Importance Some time ago, when I was living in the mission field, the missionaries invited me to come see a couple they had been teaching for some time. The mi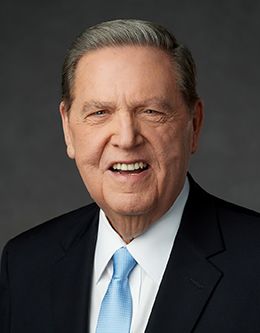 I thought perhaps we'd have four or five people here this morning and we could have a friendly little fireside chat. I would still very much like to do that in spirit, but obviously our numbers will not allow us to get very chummy. We are delighted to have you here, and I say we meaning not only the whole university family, but I specifically include my wife Pat, who is here with me. I'd like her to stand and be acknowledged if she would. You'll feel a lot better about me having met her. I have to tell you a bit about how this assignment came to me (as I hear the Continuing Ed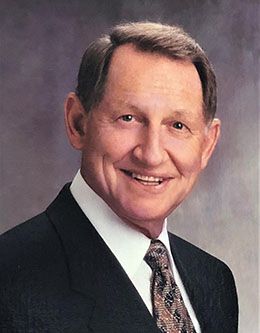 I'm happy to be able to greet you here this morning in the name of the Lord Jesus Christ. This is a devotional at the Lord's university. I am persuaded that this is his university. I am sure he has many of his children scattered about the world in different universities, but this is his. How glorious it is to be here this morning, to listen to Sister Harris and her lovely sisters and their beautiful music, to be in the presence of these special witnesses of the Lord (and there must be two thousand of them over here), and to be in your presence. Families in Eart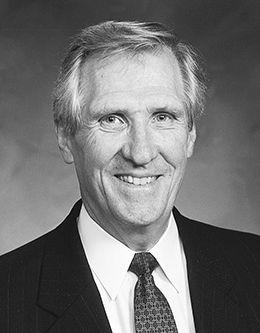 It is a great privilege to be with you today. I take delight in sharing this opportunity with you students and missionaries; it's a great honor to be in your presence. Introductions are always interesting and sometimes a concern for me. Several years ago, while serving as a member of the Sunday School General Board, I attended a stake conference where I received an introduction that I shall not soon forget. When I arrived at the airport, a counselor in the stake presidency was there to meet me, and he greeted me with the words: "I'm surely happy you've arrived. I've been anxio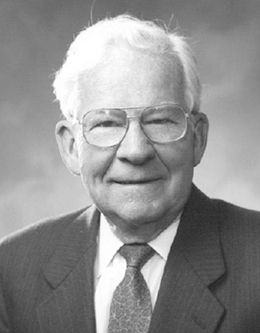 Brothers and sisters, I am very pleased to be with you tonight. You represent my favorite congregation. Tonight I would like to direct your thoughts toward home storage. I hope it won't be too disappointing for you to hear I have selected this subject as my topic of discussion. And before some of you tune me out, let me put your minds at ease. I am not going to talk to you about honey, salt, wheat, water, and peanut butter. Rather, within the framework of real family storage, I am going to talk to you about money, children, mother, father, husband, and wife. In recent weeks, s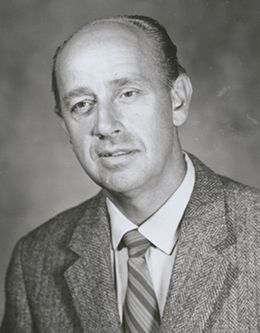 Social anthropologists study people in those parts of the world that have not yet experienced the full consequence of the industrial revolution. These people still derive a large part of their living from the food they grow themselves, from the animals they herd, or from their hunting and gathering activities. They expect the place where they were born to be their permanent home, and they rely on the cooperation of kinsmen and neighbors (the two are often synonymous) to accomplish the necessary tasks and goals of their lives. One might ask why a serious scholar should study these peo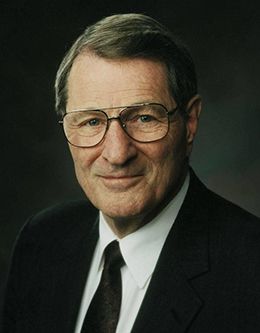 I commend Brigham Young University for its special commitment to family life, reflected not only by this special week of substance and counsel, and not only by its continuing curricular concern and the nearly unique College of Family Living but also for the commitment to the family by this University expressed in so many other ways. Other universities and colleges teach about the family, but sometimes others view the family as a transitory, economic unit in human history—not as an eternal unit. Curricula elsewhere deal with the need for certain skills in family life (which none of us doubts
President Joseph Fielding Smith is presented an award commemorating his work and vision for family history and genealogy. To mark the occasion, he speaks about the central role of the sealing power in our quest for salvation. The text for this speech is unavailable. Please see our FAQ page for more information.
As parents, teachers, and leaders, let us teach our children and our congregations to be reverent. Reverence during sacred meetings and ordinances shows our appreciation for the Savior's sacrifice, and so it is our responsibility to teach reverence. The text for this speech is unavailable. Please see our FAQ page for more information.