Marcia and I are so delighted to be here with you today at this commencement celebration. From the bottom of our hearts, we congratulate all of you on this wonderful accomplishment in your life. It is no small thing to meet all the requirements for graduation and to make it to this place today. You should acknowledge your parents, spouses, siblings, children, and friends who have supported you during this quest for education. My hope is that this day will be a day of celebration, a day of gratitude, and a day when your thoughts will be focused on the wonderful future that lies ahead of you.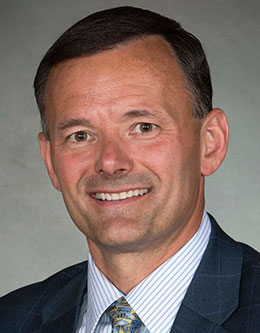 When I was fifteen years old, I worked on a sod farm located close to where the Payson Utah Temple now stands. To cut the sod, we used a harvester that weighed about fourteen tons. One day I was assigned to work with my high school classmate on the back of the harvester. We were moving the harvester from one end of the field to another. I was walking alongside the slow-moving harvester, and I attempted to jump up onto the platform to sit next to my friend. I misjudged my jump and landed only partway on the platform. I lost my balance and fell in front of the double set of dual wheels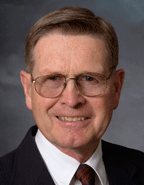 Humans are creatures of habit. We all have habits that affect the way we dress and groom ourselves, how and what we eat, how we travel to the university each day, and how we go about our work. In addition we have recreational and entertainment habits, reading and study habits, and even prayer habits. Just as we have habitual ways of behaving, we also have habitual ways of thinking. President Howard W. Hunter acknowledged the existence of thinking habits when he declared, "Outward circumstances do not determine the course of our lives as much as the thoughts that habitually occupy our minds.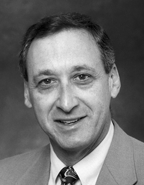 Brothers and sisters, good morning! Several years ago a young returned missionary came to see me. I had been his bishop several years before and had helped him to work through some problems from his youth and to prepare to serve a mission. By the time he began his mission, he was ablaze with the fire of the gospel and served enthusiastically and honorably. It was now a year or two after he had returned home, and he told me that his excitement about the gospel and the Church had been growing dim. He also told me of a strained relationship with his parents and of his general discouragement an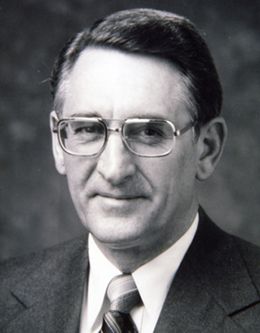 I thank President Condie for that generous introduction. It was so flattering that it reminds me of an experience I had recently with President Marion G. Romney. I walked into the Church Office Building, stepped on the elevator, and he was there. He looked a little bit weary, so I thought I would cheer him up. I asked him how he was. He said, "Oh, about average." I said, "Well, President, average for you is superior for most of us." He smiled, looked at me, and said, "Boy, you are very kind, but you are not the least bit honest." President Condie mentioned that I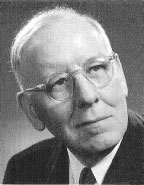 Remember that serious sins, as well as ambitious goals, begin with small thoughts and actions. George Q. Morris underscores the importance of habits. The text for this speech is unavailable. Please see our FAQ page for more information.