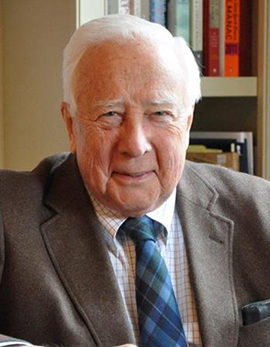 One of the hardest, and I think the most important, realities of history to convey to students or readers of books or viewers of television documentaries is that nothing ever had to happen the way it happened. Any great past event could have gone off in any number of different directions for any number of different reasons. We should understand that history was never on a track. It was never preordained that it would turn out as it did. Very often we are taught history as if it were predetermined, and if that way of teaching begins early enough and is sustained through our education,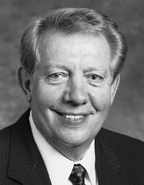 I wish to speak about a unique and inspiring chapter in Church history. It took place in recent years among the beautiful people of Africa. Too often we have misconceptions about Africa and its people. Africa is referred to as the Dark Continent, and the media usually portrays Africans as primitive, starving, or at war with each other. One African official observed that the darkest thing about Africa is America's ignorance of it (see James H. Robinson, in African American Quotations, ed. Richard Newman [Phoenix, Arizona: Oryx Press, 1998], p. 18). When I was in Africa several years a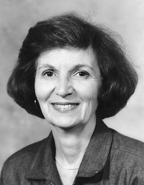 This past summer I had occasion to visit the DUP Museum in Salt Lake City. While there, I was struck by the hundreds of pioneer portraits assembled by those inveterate collectors of Utah history, the Daughters of Utah Pioneers. Most of the silent faces lining the walls of four floors of the museum stared sternly into space, barely a shadow of a smile softening their earnest expressions. The men appeared awkward in their tightly collared shirts and high buttoned suits. The women were hardly less so in their modestly adorned silk dresses, their hair almost uniformly parted in the middle and c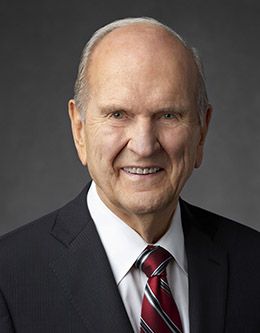 This large congregation at the Marriott Center at Brigham Young University is but a fraction of the total audience assembled in centers throughout the world tonight. I wish that I could greet each one of you, and I am very sorry that is not possible. I am also thankful that Sister Nelson and several members of our family can be here. Their steadfast support means much to me. I bring love and greetings from the First Presidency and the Quorum of the Twelve Apostles. We appreciate the great faith and devotion of the young adults of the Church. We hope that you students will enjoy your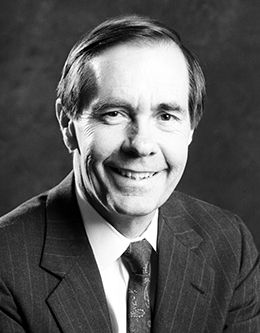 As a basis for my remarks this morning, I want you to assume—contrary to what we know—that in your premortal life you were permitted to see the end from the beginning. Assume also that you were told you would be privileged to come to the earth as a member of the restored Church and that you could choose one particular period of Church history in which you would lead your active adult life. Given that opportunity, what choice do you suppose you would have made? Surely the temptation would have been great to pick the very early years, what we might call the New York/Pennsylvania period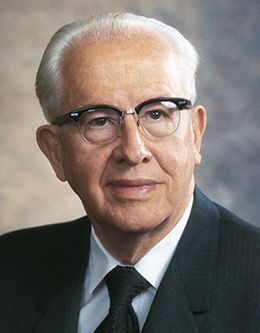 My beloved brethren and sisters, I was very pleased that you were kind to me as I came in late. I remember Elder Orson F. Whitney, a member of the Twelve who was traveling out to a stake conference years ago by train. He was concentrating on the scriptures as he rode, and he went right by the place where he should have gotten off for the conference. He found himself two or three miles beyond at another town. He got out and hired a livery rig (horse and buggy) to drive him back. The stake president had waited and waited and finally decided he had better start the meeting. As Brother Whitney
When discussing Mark Twain's religious attitudes, his biographers have characteristically focused on the last decades of his life, those final, frustrating years in which Twain said going to church gave him dysentery. Nevertheless, the early years—the western years as it were—are crucial to any real understanding of Twain's attitude toward religion, revealing moments of a remarkable religious experience and providing the backdrop against which those last decades, so full of financial strife and personal tragedy, must be seen. It is of that early period, completed before he was 50 years old,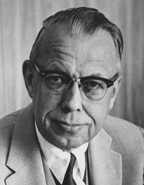 I find that the writing of Brigham Young University Centennial History is in some respects more difficult than being its President for a period of twenty years. While President, I could, within limitations of the rulings of the Board of Trustees, make my own decisions and let others either praise or gripe about them. As historian, I have become the critic and appraiser of eight Presidents whose terms of office have spanned one hundred years, with a student body beginning with 29 elementary students and now enlarged to over 25,000 college resident students and 247,000 involv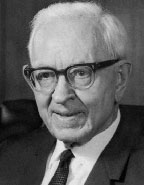 The Lord has encouraged and even commanded us to seek all forms of knowledge, including knowledge of countries and kingdoms. The knowledge of this kind that we gain in scripture and other writings is valuable for our learning and even spiritual growth. The text for this speech is unavailable. Please see our FAQ page for more information.