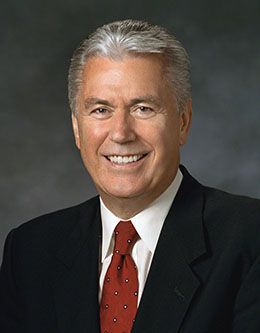 My beloved brothers and sisters, my dear friends, Sister Uchtdorf and I are so grateful to be with you today. We bring you the love and greetings of the First Presidency and the Quorum of the Twelve Apostles. You young people are the strength and future of the Church of Jesus Christ all around the earth. You are the Latter-day Saints who will be a blessing to the world. We love and admire you! One year ago, almost exactly to the day, Harriet and I spoke to all the young adults of the Church from the Conference Center in Salt Lake City regarding your adventure through mortality. We wi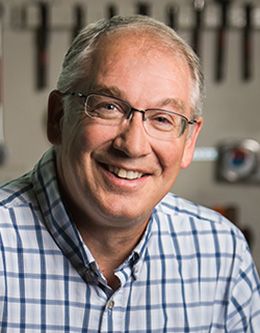 Brothers and sisters, not too many years ago, as an undergraduate student at BYU, I was attending these devotionals with a wonderful young lady I had met in a BYU student ward. Through some investigation, I learned that on certain days, when I was finishing a physics class in the Eyring Science Center, this young lady was also finishing a class in the Spencer W. Kimball Tower. I was careful to make sure that each week we would "coincidentally" meet on the sidewalk of the intersection of these two buildings so we could attend devotionals together or walk to the Wilkinson Center to have lunch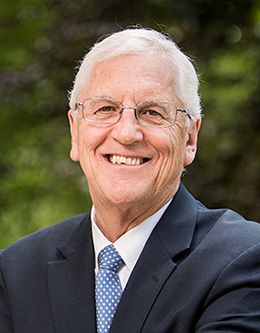 I. Introduction My family thinks that I am somewhat obsessive about all things BYU. For example, I go to sleep every night on a Y-logoed pillowcase, head out to my car each morning through a door adorned with a large magnetic Y, fly a large Y flag on my front porch on BYU game days, and display numerous BYU-themed posters around our home. These posters generally celebrate historic BYU coaches, athletes, and events, such as BYU's 1984 national championship in football, the 2006 John Beck to Jonny Harline winning touchdown pass against the University of Utah, and a ­certain BY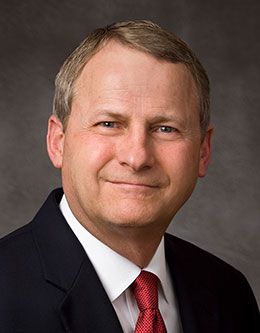 It is wonderful to be back at BYU today. I was a student here in the early 1970s. During that time, some important things happened here, including the construction of the Marriott Center, the appointment of President Dallin H. Oaks as president of the university, the building of the Provo Temple, and the hiring of LaVell Edwards as head football coach and him taking his team to BYU's first bowl game, the 1974 Fiesta Bowl. During that time, several important things also happened in my life, including receiving my mission call and serving a mission, getting engaged and married, bec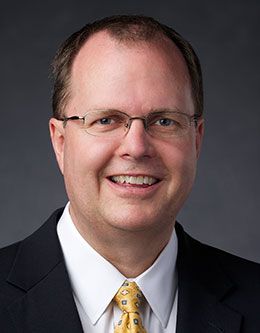 Brothers and sisters, it is a privilege to be with you this morning. Both Melinda and I graduated from BYU, and we love coming back. I prepared this talk with my children and my missionaries in mind. I would like to talk with each of you from my heart as if you were one of my children or my missionaries. Would you please take a moment to think about what you want in the future? I suspect that many things might enter your mind. Some of them might be quite short term: getting a date for the weekend, doing well on finals or your end-of-term paper,
Good morning, brothers and sisters. I first want to thank the Brigham Young University administration for giving me the opportunity to speak with you today. It is always a pleasure to meet with the Saints. I also commend you for attending and watching these devotionals. When I first began my employment at BYU, a colleague of mine told me that if I attended devotionals, my work at the university would be blessed. I have certainly found that to be true. It is an honor to speak to you today, and I pray that the Holy Spirit will attend to help edify and uplift all of us.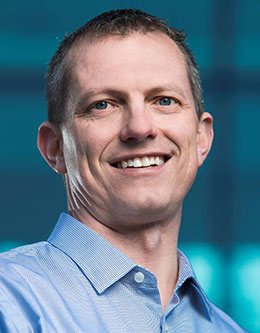 I am grateful and humbled to be with you today. As I was preparing for my talk, I was reminded of a story I once heard in a stake conference session a number of years ago. The story begins with a rancher performing chores out on his ranch one morning when he sees a shiny pickup truck drive onto his ranch and park. Out of the truck steps a man in uniform who walks up to the rancher and states, "I'm here to inspect your ranch for any illegally grown drugs." The rancher responds, "Fine, but do not go in that field over there," and points to a beautiful field to the east.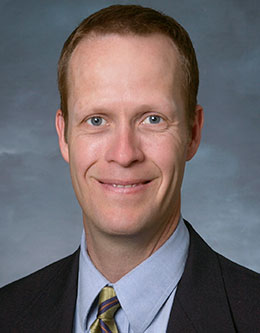 As I begin my message today I would like you to think back on a time when you were completely lost. You may have been hiking in the wilderness, been trying to find your way to a meeting in a new city, or been separated from your parents at an amusement park. Can you remember how you felt? You may have felt frightened, embarrassed, or desperate for help. How did you ultimately find your way? Rather than focusing on the dreadful experience of being lost, I would like to speak about guiding principles that can help us find our way. For many years I have been interested in the topic of n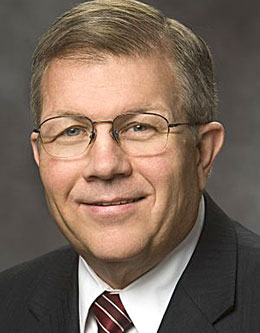 We live in some challenging times. More than fifty years ago President Thomas S. Monson said: Today, we are encamped against the greatest array of sin, vice, and evil ever assembled before our eyes.1 I thought to myself that whatever the conditions were fifty years ago, there is a greater array today. The war between good and evil is raging and intensifying. Satan is busy radicalizing and recruiting. You are needed. You must gain the skills, convictions, courage, wisdom, and confidence to help make a difference for yourself and others. I am grateful for the i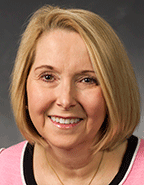 When I was asked to give this devotional address and choose my own topic, I felt completely overwhelmed. I ran to the office of my dear friend Peggy Anderson, who gave a devotional address last fall, and she assured me the topic would come. That very evening, after I said my prayers, the music and words to the familiar children's hymn "I Am a Child of God" came to my mind. I have always treasured this song for its elegant and inspired simplicity. I had always considered the chorus words "lead me, guide me, walk beside me, help me find the way" ("I Am a Child of God," Hymns, 20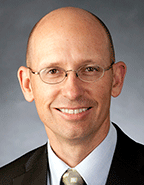 In considering what I might say today, my mind kept turning to what the Apostle Paul said in his first epistle to the Corinthians: "For now we see through a glass, darkly."1 Over many years I have thought a great deal about this statement and its meaning. The word seeing is often used to describe the action of visually or mentally perceiving or discerning. It can also mean to perceive or discern spiritually, and how we see is critical in shaping who we are, the choices we make, and who we become. Research on seeing and perception is conducted in a number of different field
Sister Jensen and I are pleased to be with you. I sincerely thank the choir for not only how they sang, but also for what they sang. Hymns do invite the Spirit of the Lord. They create a feeling of reverence and teach us the doctrines of the kingdom. This is a very humbling assignment, and I have prayed, and continue to pray, for the Holy Ghost to be our true teacher. My message is titled "The Unspeakable Gift of the Holy Ghost," a phrase from the Doctrine and Covenants: "God shall give unto you knowledge by his Holy Spirit, yea, by the unspeakable gift of the Holy Ghost, that has no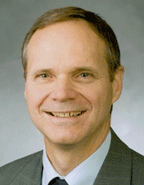 I am grateful and humbled by this once-in-a-lifetime opportunity to speak to you today. I still remember with fondness the day in 1971 when my friend and I loaded up his Volkswagen Bug and left Concord, California, for Provo, Utah, to begin our studies at Brigham Young University. Ever since we came around the Point of the Mountain and first saw the large block Y on the mountainside, I have had an abiding love of BYU. Brigham Young University is such a unique institution. I have a research lab in the Widtsoe Building and occasionally need to check on experiments over the weekend. One Sunday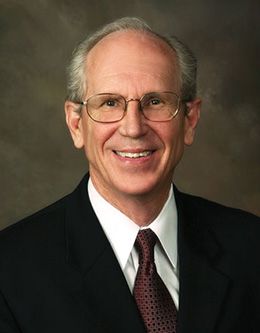 Years ago I took a botany class here at BYU. The professor described a problem that sometimes occurs with sweet cherry trees. Apparently, there are times when they look fully mature, are beautifully shaped, and have complete foliage, but they don't bear fruit. As I remember (and I ask the life sciences students here to be patient with me as I describe this in lay terms), he said that there are times when the sugar that sets fruit does not stay in the branches but goes to the roots instead. If this has occurred, then it may be necessary to "shock" the tree by upsetting the cambium layer in t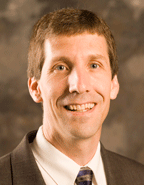 Brothers and sisters, despite my anxiety over the assignment I have been asked to fill today, I am truly pleased to be with you. I am grateful for the support I have received from colleagues and friends. I express particular gratitude to my sweet wife, Angela, who supports me today and always. You have heard that I am an electrical engineer, and this leads me to a confession: I am a classic science geek. Shocking, I know. I am fascinated by the workings of our world, and I love to learn and to teach about them. I am guilty of soliciting opportunities to give science demonstrations to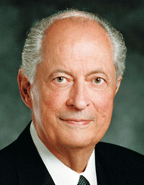 What a joy it is to be with you tonight and share my testimony of the restored gospel of Jesus Christ. With you, I give thanks for gospel principles that give us an eternal perspective and teach us how to have joy in this life and in the life to come. After I was set apart in the Salt Lake Temple as an Assistant to the Twelve Apostles, Elder LeGrand Richards, who was 46 years my senior, put his arms around me and whispered into my ear, "Oh, to be a boy again and have my whole life ahead of me." To be a boy again? I was 42 years old! The reason I say that is because tonight I'm going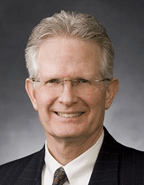 It's a privilege to be with you and among you and feel of your spirits. I pray, as my son did in the opening prayer, that the Spirit will attend us and that we can learn from each other in this conversation we will have today about the Spirit. My wife and I have been blessed with eight grandchildren; two of them, Ashley and Brooke, are twins. Two months ago they gave the scripture and prayer in their Primary closing exercises. My son Josh helped Ashley give the scripture. During the closing song he whispered to Brooke, "Can you do the prayer by yourself?" "No," she said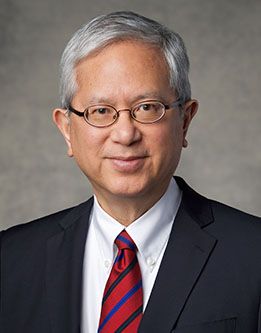 Brothers and sisters, isn't language interesting? For example, a bus station is where a bus stops. A train station is where a train stops. On my desk is a work station. It is where . . . At church we hope those who sit on the stand understand how long we can stand to sit. When they grow on vines, blackberries when green are red. Wireless BlackBerries when read in class make green instructors blue. The title of my talk—Live Right Now—also has dual meaning. "Live right now" can mean "live—right now." It can also mean "live right—now." Both meanings testify to the s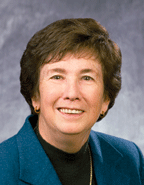 Welcome to Brigham Young University for the 2007 school year. Hopefully you had a wonderful Christmas holiday as you remembered and honored the birth of our Savior, Jesus Christ. I so enjoy this time of year because it also includes gatherings with those you love—family and friends. These times and others create memories to be remembered and recalled throughout one's lifetime. One such memory of mine includes an extended family portrait taken several years ago. Whenever someone who has not seen it before views this portrait, a puzzled look appears on the person's face and this questi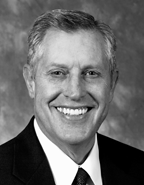 Addressing the Saints in Nauvoo on the subject of revelation, the Prophet Joseph Smith said: I am going to take up this subject by virtue of the knowledge of God in me, which I have received from heaven. The opinions of men, so far as I am concerned, are to me as the crackling of thorns under the pot, or the whistling of the wind. I break the ground; I lead the way like Columbus when he was invited to a banquet, where he was assigned the most honorable place at the table, and served with the ceremonials which were observed towards sovereigns. A shallow courtier present, who was me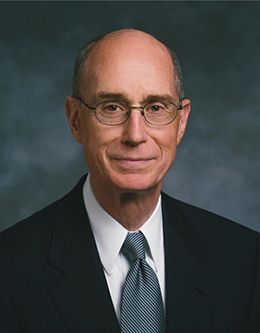 I am grateful for the lovely music and for the Spirit that it has brought. I am grateful for this opportunity to be with you this evening. Many of you are here in the Marriott Center at Brigham Young University. There are thousands more listening and watching at locations across the world. I cannot see all of you, but your Heavenly Father can. He knows your name and your needs. He knows your heart. Each of you has unique challenges. I pray that I may be inspired to say the words He would have you hear. Blessings and Challenges of the Last Days With all of our uniquene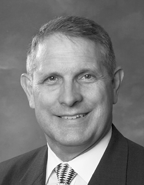 In the late 1940s a young man named Tom was at a dance for the freshman class at the University of Utah. As he was dancing with a girl from West High School, a young lady from East High came dancing by. Tom took one look and decided that there was a young lady he needed to meet. However, she danced away and the evening concluded before Tom could dance with this mystery girl, much less find out her name. Several months later, while waiting for a streetcar at Thirteenth East and Second South in Salt Lake City, Tom looked up and could hardly believe his eyes! There was the young lady he had se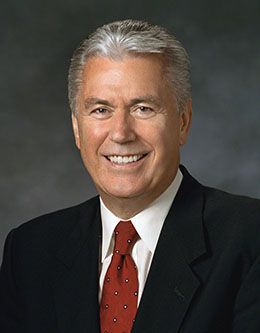 My dear brothers and sisters, what a delight it is to be with you today. To feel your spirit and the greatness of this school is uplifting and edifying. My wife and I connect in a very personal way to this institution of higher education. No, we never studied here, but our daughter received a master's degree here. As a proud parent, I am not only sharing with you that she graduated summa cum laude, but it is much more impressive and joyful for us as parents that she gave birth to our twin grandsons at the Utah Valley Hospital during the same year. Therefore, my wife and I love Provo.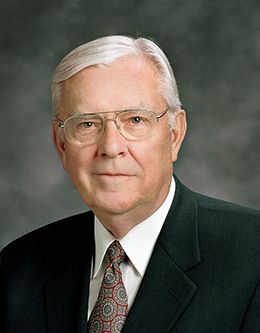 President Monson, Elder Eyring, President Bateman, President Samuelson, Brother Tingey, the board of trustees, faculty members, graduates, and my brothers and sisters, I am simply overwhelmed and deeply grateful for your kindness and consideration in finding me worthy to receive an honorary doctoral degree from Brigham Young University. Please know that without the constant support of my dear wife, Barbara, and my family, this honor could not be given to me. It is a special pleasure for me to be here with you, Pamela, as you are honored with the Presidential Cit
I feel very humble being in your presence this morning. I'm deeply grateful for our association with Elder and Sister Bateman and for the wonderful leadership they are providing for this great institution. I would like to speak a few minutes this morning reviewing some of the sacred principles that apply to receiving personal revelations. I will rely very heavily on the scriptures and the words of the prophets, seers, and revelators. After we experienced our spiritual birth, Heavenly Father counseled and corrected us, and we were instructed, enlightened, and edified in his holy prese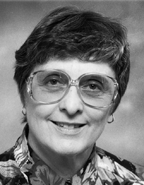 I am humbled by the awesome responsibility of speaking before you today, and I appreciate President Bateman's kind introduction. I am truly a person who has worn many hats in my life. Like Bartholomew Cubbins and his 500 hats, one just keeps popping on the minute I take another off: daughter, wife, mother, grandmother; student, teacher; missionary, visiting teacher, Relief Society president, nursery leader, choir member; and on and on (see Dr. Seuss, The 500 Hats of Bartholomew Cubbins [New York: Random House, 1989]). My life has been one of marvelous experiences. Introduc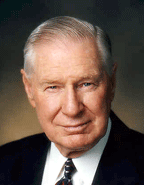 My young brothers and sisters, as I contemplate your great future, your wonderful potential, as well as your acute challenges, I am humbled with the responsibility of speaking to you. Being somewhat closer to the eternities than you are, I have chosen to introduce you to concepts that may be new to some of you. I do so in the spirit of the song from Mary Poppins, "A spoonful of sugar helps the medicine go down." The Meaning of Epiphany I wish to emphasize a profoundly significant phenomenon that occurs in life. It is inspiration. I also want to introduce you to the wo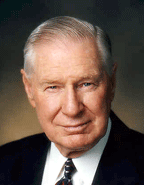 It is a pleasure to be with all of you special young people this evening. I feel deeply my responsibility to teach you sacred things. I appreciate the fact that as I teach you, I am standing on holy ground. I am well aware that the world in which you live will be vastly different from the one I have known. Values have changed. Basic decency and respect for good things are eroding. A moral blackness is settling in. You are in many ways the hope of the future, and I remind you that valuable diamonds shine better against a dark background. For you outstanding young men and women there i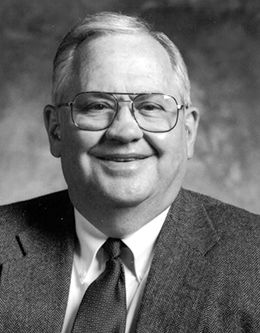 I begin this morning just as Elder J. Golden Kimball began his general conference address in October 1932. He said, in his inimitable fashion, "I take it that we will all be relieved when I get through this morning." 1 So it is today; and President Rex Lee, sitting nervously and vicariously in the stead of President Heber J. Grant, responds grimly, "Amen!" I. Introduction I'd like to begin my invasion of your souls this morning by wrenching a bit Elder William W. Phelps' lyrics of the hymn we just sang, written at the dawning of the Restoration as the Spiri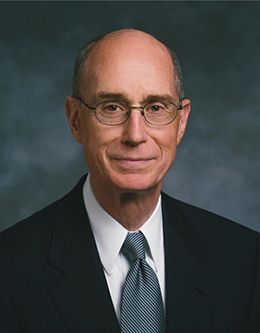 Finding Our Way Back I want to talk with you about going home. This is the time of year when all of us feel a tug at our hearts. Many of you will be thinking about being home for the holidays. But all of us know, perhaps more than at any other time of year, that happiness in some way centers on a family—both in this world and the next. Only as I've grown older have I come to understand what my parents did for me. Of all the influences they had on me perhaps the most powerful was the desire to somehow be worthy to be home again with my Heavenly Father, forever. And by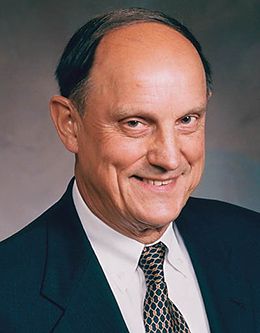 I think that my biography would not be complete if I didn't share the following with you. "One American, who was called to work with European organizations, was asked to define 'a European.' After some thought, the light came, and he gave this portrait: A European is someone who has the capacity of an Englishmen, the sobriety of an Irishman, the modesty of a Frenchman, the liberality of a Luxembourg-man, the prudery of a Dane, the humor of a German, the generosity of a Dutchman—briefly, it is a Belgian!" Never deny your origin! It is always quite a challenge to address such a demandi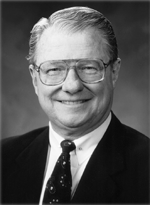 This night I look into the faces of the greatest group of youth assembled in one place on the earth. I plead that our eternal spirits, yours and mine, may be entwined with the Holy Ghost this night in such a way that what I say this hour may be understood through the Spirit. Using the Spirit You have a tool more helpful than any Apple Macintosh, IBM PC, or Wang computer ever designed. This tool is more exact and more explicit than any book, video, or cassette tape you could read, watch, or listen to. This great tool is the utilization of the Holy Ghost in your life. T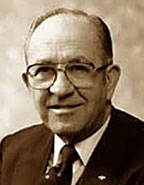 I am humbly grateful tonight to have the opportunity to stand before this great audience. I am subdued. The power of the spirit that comes forth from you humbles me. I am aware that without the Lord's help one really can't do anything. I've prayed that he bless me, and I've prayed that he bless you because much of what will happen here tonight will be dependent upon the spirit that comes through you and from you. I've found over the years that, when people come seeking, with their cups up, and the Lord's Spirit works through them, it's much easier to bring the message. So I hope there will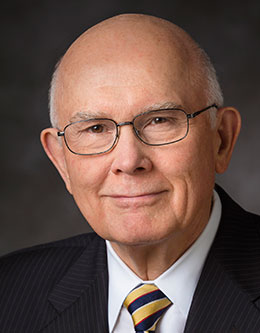 I am going to speak this morning about revelation. Revelation is communication from God to man. It can occur in many different ways. Some prophets, like Moses and Joseph Smith, have talked with God face to face. Some persons have had personal communication with angels. Other revelations have come, as Elder James E. Talmage described it, "through the dreams of sleep or in the waking visions of the mind" (Articles of Faith, p. 229). In its more familiar forms, revelation or inspiration comes by means of words or thoughts communicated to the mind (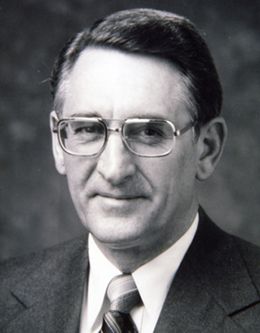 In harmony with the spirit and fever of this football season, I thought you might want to hear of an experience I had some two years ago. I looked at my stake conference schedule and discovered that I had what is called a "firm free" weekend. This meant that my assignment was to remain at home and to attend to my family responsibilities. This freedom pleased me very much because on that particular weekend, Brigham Young University was scheduled to play a very crucial football game; and, inasmuch as I've learned to appreciate the finer things in life, I promptly made arrangements to a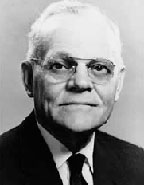 This is a tremendous audience—they tell me that between thirteen thousand and fourteen thousand people are here. I hope that you will join me in a prayer that while I speak to you I will have the influence of the Spirit with me—and that you will, too, so that the time will not be wasted. We particularly need it because I have chosen to speak to you about the guidance of the Holy Spirit. As a prelude to what I shall say, I quote a statement made some time ago by Kurt Waldheim, Secretary-General of the United Nations, in which he said: I do not wish to conceal . . . my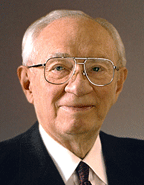 My beloved brethren and sisters, it's a pleasure to be with you. I am complimented by your presence this stormy morning. I am grateful for Brother Wheelwright's prayer. It's about 2:20 in the morning in Australia where I have just been, and if I fall asleep while I give this talk you will know the reason why, and you may have the same privilege. I know that you have come to hear something that will help you, and to that end I seek the inspiration and direction of the Holy Spirit. I think I know something of the frustrations of college life. It is a long time since I was there, but I