Marriage is both a foundational unit in society and a sacred religious institution. Within The Church of Jesus Christ of Latter-day Saints, the religious aspect of marriage takes on added importance because members of the Church believe that marriage and family relationships are meant to be eternal—lasting far beyond "'til death do us part." Members of the Church also believe that the differing divine natures and responsibilities of men and women complement each other best in a marriage relationship. This religious significance of marriage carries into the sociological realm: members of the Church tend to marry earlier and have lower divorce rates compared to national averages. Marriage is so important to members of the Church that they are performed in temples and are meant to last for eternity. These ceremonies are called "sealings" and are incredibly sacred to Latter-day Saints. The following BYU devotionals address both the social and religious aspects of marriage. Young adults are encouraged by Church leaders to prioritize marriage and family, and within the Church they are taught principles that help foster happy and successful marriages. Such teaching is backed by the work of nationally and internationally recognized scholars in sociology, psychology, and family life who have dedicated their work to studying the causes and effects of a happy, healthy marriage. As stated in "The Family: A Proclamation to the World," a declaration delivered by the leaders of the Church in 1995, many of the best and most basic principles needed to create a successful marriage and a happy home are also key principles of the gospel of Jesus Christ: faith, work, compassion, repentance, and forgiveness. Through personal experiences, anecdotes, academic research, and doctrine, speakers in these addresses give examples and advice for implementing these principles into every marriage and family. Their messages are relevant not only to BYU students both married and single, but also to families everywhere seeking to improve their marriages "by study and by faith."
Show More
Show Less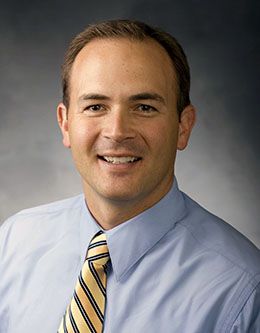 Good morning, brothers and sisters. For more than twenty-five years, both as a student and now as a professor here at Brigham Young University, I have been personally blessed by many of the messages shared in these devotionals. It is truly a humbling experience to speak with you today. When I first was invited to give a devotional address, I was initially assigned to speak the Tuesday during the week of Valentine's Day back in February. While I am sure that the selection of this date was simply a practical matter of arranging the schedule, for someone who has spent the last decade te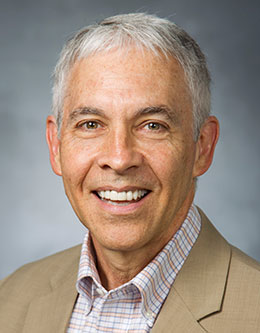 It may not surprise you, but I want to declare at the outset that I have been multiply blessed. I want to initially mention an important blessing—this university—and then I would like to dwell on a forty-one-year blessing—my marriage. Those who have received this award in past years have stood here to express their gratitude to BYU, but I feel especially blessed in receiving this award as a non-Mormon. This university has insisted on valuing me regardless of my religious minority status. I am a religious "other," yet this univers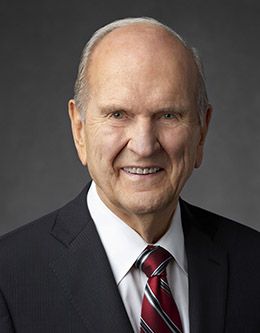 Thank you, President Worthen, for your gracious introduction. Wendy and I are grateful for the privilege of being here on this significant occasion. I bring love and greetings from President Thomas S. Monson, President Henry B. Eyring, President Dieter F. Uchtdorf, my beloved Brethren of the Quorum of the Twelve Apostles, and members of the board of trustees. We are grateful for President Kevin J Worthen and President Cecil O. Samuelson, who have presided over the studies of this graduating class. We thank the faculty and staff for their service and tireless striving for excellence.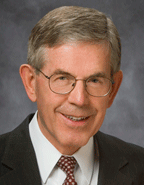 I am honored to be here tonight with all of you. I understand that the J. Reuben Clark Law Society now has more than 10,000 members in more than 100 chapters—plus 135 student ­chapters—and that a third of the chapters are located outside the United States. That international dimension reminds me of a young man I met recently in the St. George Temple. He was about to leave on a mission to Argentina. I asked him, "Do you speak any Spanish yet?" With utmost sincerity he replied, "I only know one word in Spanish: aloha!" Well, even though aloha isn't a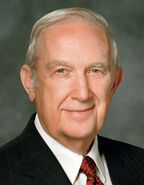 I have prayerfully prepared a message designed to bring you peace and happiness in a troubled world. I know that the truths it contains provide solutions because my precious wife, Jeanene, and I have proven their worth in our own lives. For you to obtain the maximum benefit from our time together, I suggest that you carefully write down any impressions that come to you. They are personalized messages from the Lord sent through the Holy Ghost for your guidance. Temple Ordinances Strengthen the Family and the Home Two of the vital pillars that sustain Father in H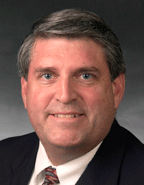 When couples get married, their love is deep, and they joyfully anticipate the prospect of spending the eternities together. They enjoy having endless talks, going for long walks, and spending time together. It is a wonderful feeling being with someone you love so deeply. Unfortunately, for many couples the bliss of deep love and immensely satisfying companionship that was present when they first got married doesn't last. Long talks become replaced with frequent arguments, and when not spent fighting, their time together is chara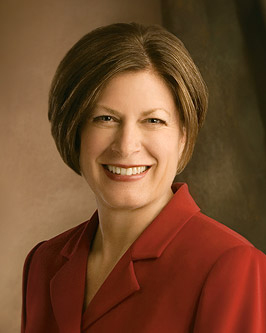 What a privilege it is to speak to you, a royal generation, who were chosen before the foundation of the world to come forth at this time to do an important work. I have met many of you during my service in the Church, and I have been impressed by your brightness and goodness. I can picture you now in your gatherings all over the world, from the United States, Mexico, Brazil, and other countries in South America to the Philippines, Japan, Korea, and many European countries. I have even seen you arrive at meetings by the truckload in the Dominican Republic. We learn in the Book of Mor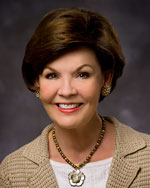 Elder Dallin H. and Sister Kristen M. Oaks talk about dating, hope, and how to push back against the pressures of the world by keeping the Sabbath day holy. The text for this speech is unavailable. Please see our FAQ page for more information.
I am very grateful for my affiliation with this university. Five of my children have also enjoyed attending BYU. I remember one of them suddenly becoming aware of changes in his life after he entered BYU following service as a missionary. He had dated in high school and had had a lot of fun just "hanging out" with girls. After his mission he resumed dating and expected the same casual fun and games. He returned from his first postmission date, however, somewhat pale and shaken. When I asked about the date, he replied, "This is not just high school fun and games. These women are playing with
The topic I selected to discuss this morning was motivated by a research report I read last summer. A study of young women attending colleges and universities across the United States reported that dating has disappeared from campus, and young women have been left to wander in a social wilderness in their search for Mr. Right. The vast majority of the young women interviewed stated that marriage is a "very important" goal for them. In addition, a majority indicated they hoped to find Mr. Right while attending college. They lamented that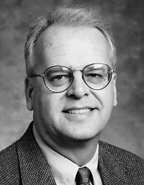 In January of 1972, after eating at a nice restaurant and attending the Osmonds in concert, I asked my wife to marry me. She said, "No." A little over a month later, as I was walking her home from Church, she said, "Well, are you going to marry me or am I going to have to get a job?" I wisely agreed to marry her. She had, very sensibly, not accepted my invitation too quickly and been careful to make sure she had chosen the right man. She understood President Gordon B. Hinckley's counsel: "This will be the most important decision of your
I am delighted to be with you the day after Valentine's Day and the day before Sister Holland's birthday. Guess what is on my mind! Guess what I am going to talk about! Yes, I am going to talk about love, because Shakespeare made me do it. You see, it is the fifteenth of February. If it were the fifteenth of March, it would be the ides of March. And everybody remembers what Brutus did to Julius Caesar on the ides of March—and it befell Mark Antony to get back at Brutus in the great funeral oration, the same Mark Antony who let Cleopatra take him for the proverbial trip up the Nile without a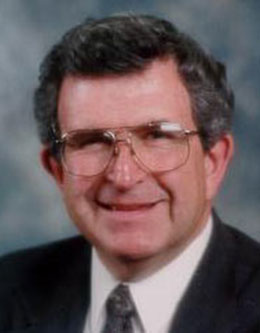 I am honored to be here today, brothers and sisters, to give this devotional address. Brother Fred Skousen contacted me in the middle of June and asked me if I would be a devotional speaker. I told him I would be honored to do so, and we talked about topics. I said that I had a real concern about what is happening to marriage in America and that I would like to come and talk about that and why we all need to become involved—not only concerning families, which we talk a lot about nationwide, but why we have to have renewed interest in ma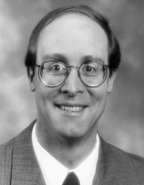 My address today is related to the topic of strengthening marriages and families. It's a topic I'm generally comfortable with. But I'm not comfortable—and not just because I feel inadequate to address this audience. Family has been a popular topic for speeches on this campus recently. Both President Bateman and Elder Eyring have recently addressed us on the topic of "The Family: A Proclamation to the World" (Ensign, November 1995, p. 102). A handful of other General Authority speakers have spoken on campus during the last few yea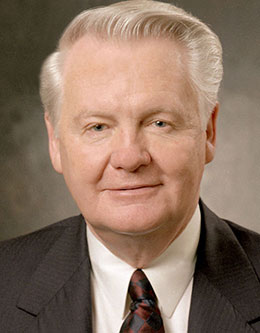 Almost three years ago in a Saturday evening session of a stake conference in New York, I listened intently to a young Hispanic sister bear her testimony. As a recent convert she bore witness of the promptings and feelings that occurred during her conversion. She stated: When the missionaries knocked on my door, I saw the smiles on their faces and felt the firm grip of their handshakes. They said they had a message that would bring happiness into my life. At the conclusion of the first lesson they turned to Moroni's promise in the Book of Mormon. I was surprised. They did not ask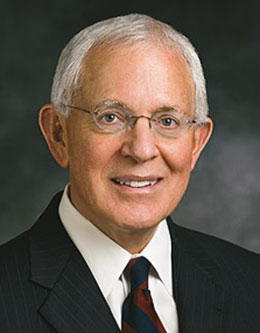 My wife and I, brothers and sisters, are very grateful to be here this evening. We are honored–especially honored to have a goodly number of our family here. It is a wonderful thing in life when children begin to eclipse their parents, and we sure feel that way about our children. Before we came here tonight we had a reception with a number of the men and women who serve as leaders in your stakes here at BYU. I was touched by their quality and goodness, and I hope you realize that there are a few things that older men and women know that younger men and women can learn from them. I c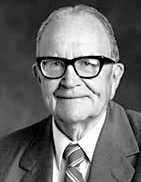 The Great Love Story From my point of view, one of the greatest love stories of all time has never been recognized as such even though it is filled with romance. In fact, when you first read the story, you would probably not recognize it as a love story at all. The reason we pass over this story so easily is that in order for us to recognize love, we must first have a great understanding in our own hearts of what love really is. Love is a peculiar attribute. It very seldom appears suddenly like a mushroom. Usually it grows slowly like a bud that unfolds and develops into a b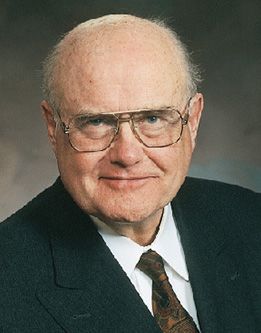 My dear brothers and sisters, I am coming to you today in a very contrite, humble spirit as I am feeling I should address you with some matters of a more delicate nature but which, in my estimation, are of basic importance. I hope that I will be capable of expressing my feelings without being misunderstood—knowing that this can easily happen as I am not expressing myself in my native language. Something of More Importance Some time ago, when I was living in the mission field, the missionaries invited me to come see a couple they had been teaching for some time. The mi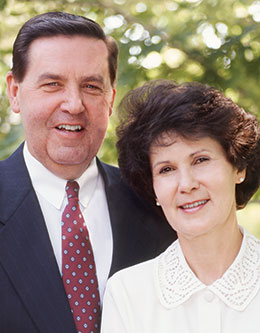 Jeff: Each time we have given an address to this student body, we have started off with a moment or two together, usually including a couple of jokes about my father-in-law. Then we have each presented individual messages. Today we are going to do something a little different—we are both going to stay up here because our message today is a shared one. What you see is what you get—the two of us—"The Pat and Jeff Show." Indeed, we have tentatively entitled our remarks "Some Things We Have Learned—Together" and we hope both the audience and the television camera can handle two of us at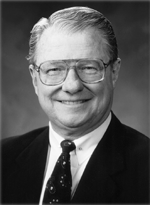 I come to you concerned and somewhat troubled. My comments this evening are directed to those of you who will dedicate an important part of your earthly lives to making your eventual eternal marriages succeed. The emotions I feel are the deepest love and respect for you and the excitement for your futures as someday you will sit where we now sit and speak where we now speak and lead in areas where we have led, but in many areas where we have not yet led. There is a tendency in life, brothers and sisters, to simplify problems and complic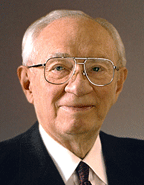 I so greatly appreciated that music. I have never heard a rendering of "I Need Thee Every Hour" quite like that, nor one that has touched me more deeply. I did not know that it was Indian Week at BYU, or I might have spoken of these wonderful people. As it is, I shall speak to them, and to you also wonderful people. It is so refreshing to stand before you. You give life, vitality, and beauty to the present, and assurance to the future. I always come here with a feeling of inadequacy. But today I feel a little more confident. At the close of a recent stake conference a teenage girl ha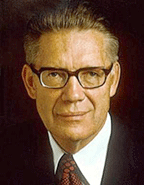 I stand before you tonight in the spirit of this musical number, "I Need Thee Every Hour," and hope and pray and desire that I may be given utterance by the power of the Spirit so that I may say those things that will please the Lord, that will be the things he would say if he personally were addressing this great congregation at this hour. When I consulted with Brother Lorin Wheelwright, he told me that it would be most appropriate if I spoke on a Thanksgiving theme, since it would fit in well with the music. I decided to do that, and prepared my mind and an outline, and gathered some quot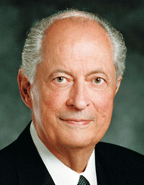 My brothers and sisters, it's a pleasure to be here today. Many thoughts went through my mind as I prepared for this occasion. I wanted to make sure that I deliver the kind of a message that is going to be helpful. I hope the Spirit will be with me that I might do just that. The subject will be that of marriage, with an eternal perspective. Temple marriage describes the place you go to have the marriage performed. Celestial marriage is being true to the sacred covenants you make in that temple marriage ceremony—livi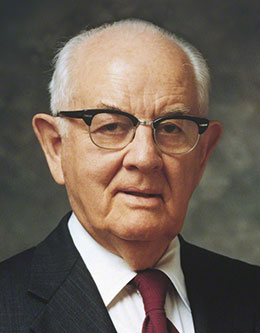 My beloved brothers and sisters: This is an overwhelming situation. I was born in Salt Lake City, but I grew up in Thatcher, Arizona, a great and important place that few of you know about. Many things happened in that little town. We went through the usual, normal experiences. We had the Fourth of July celebrations; we had contests; we had school activities; we had everything that is available in a town of that size. It was a glorious life. Many wonderful young people were my companions. I was always proud of the town and happy to live there. For some forty-five years, that was my h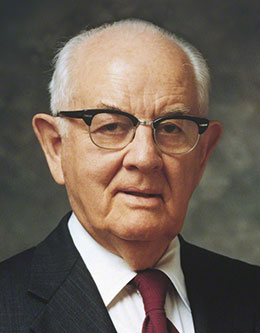 My beloved brothers and sisters of the ten stakes on the Brigham Young University campus, the song that was just sung by the choir so beautifully is my favorite, and I feel tonight that "I need thee every hour, most gracious Lord." This is a most inspiring group of people, and I would say to you—as you know already—that the eyes of the world are upon you, the students of Brigham Young University. As I've come to talk to you tonight, I have come not to entertain you—there are others to do that—but to discuss with you some of the deeper things of the gospel program. Most of you are biological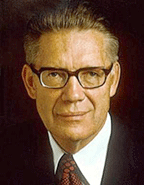 I've been many places with my wife when, as we have met members of the Church, stake presidencies, high councils, and the like, they've said to me: "We're surely glad to meet you, Brother McConkie, and we're most pleased to have Sister Smith with us." I've assured her that that was all right with me, as long as they didn't call me Brother Smith. And now that's happened.* I've sought the Lord diligently, as is my custom, to be guided and directed this morning in what ought to be said—sought him both for myself and for you, so that I might speak and you might hear by the power of the H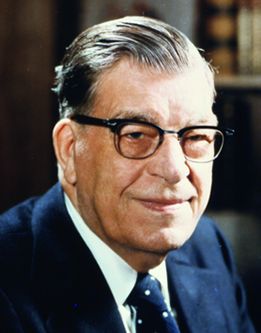 Indescribable blessings come from eternal marriage. This speaker reminds young adults that temple marriage is an essential part of their journey to God. Speech highlight: "The Lord has provided the way and the power and the means and the authority by which the husband and the wife may thus dwell eternally. After its absence from the earth for hundreds of years, the Lord revealed in this dispensation in which we live the eternity of the marriage covenant. . . . This revelation and this restoration makes out of marriage