Members of The Church of Jesus Christ of Latter-day Saints take seriously the commandment given by Jesus Christ to His disciples shortly before His ascension to "go ye into all the world, and preach the gospel to every creature" (Mark 16:15). Having experienced greater peace, purpose, and other temporal and spiritual blessings in their lives because of the gospel, members of the Church want to share their joy with others through missionary work.Missionary work takes on many different forms. Full-time missionaries serve for a period of eighteen months to two years in countries all over the world. They talk to people about the gospel, teach those who are interested in learning more, and support local branches of the Church. Many BYU students plan to serve or have served full-time missions. The experiences these returned missionaries bring back with them contribute to the spiritually strengthening atmosphere of the campus, its linguistic and cultural diversity, and to an increased skillset for students that can help them in employment and other endeavors. Many of these BYU devotionals help young men and women prepare for full-time missionary service or remember and retain the growth they experienced on their missions. Some older addresses were given to a combined audience of BYU students and missionaries in the Language Training Mission (now the Provo Missionary Training Center).However, missionary work is not limited to full-time missionaries. Young men and women who desire to serve God through missionary service but are unable to do so for health reasons are able to serve through service missions in community and Church organizations. Additionally, married couples may be called to preside over one of the Church's many missions or may be called to serve as a senior couple. As many of these talks attest, any member of the Church can be a "member missionary" by setting an example of gospel living, reaching out in friendship and service to others, having the confidence to share their beliefs, and supporting new converts or less-active members. Those who do so are blessed with stronger testimonies, deeper friendships, and greater gospel understanding, regardless of whether their friends join the Church. By sharing these encouraging addresses and preparing students to be member missionaries wherever they live, we strive to inspire more Church members to love, serve, and share their faith with those around them, and to extend the blessings of the gospel of Jesus Christ to everyone.
Show More
Show Less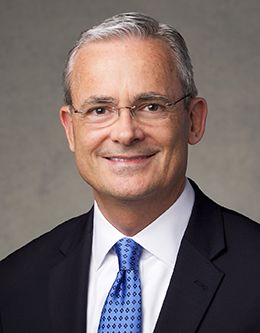 I am so happy and honored to have been asked to speak to you on this day that represents so much hard work, careful teaching, and eager anticipation. I have many friends and loved ones here today, so it feels much more intimate here in the Marriott Center than it otherwise might have. Sitting and listening to this talk could be a real test of those friendships! I want to thank Dr. Brooks for those excellent insights into the poison of contempt and on how love is the great antidote. My remarks are in many ways connected. Thank you, too, for the fabulous music from the BYU Women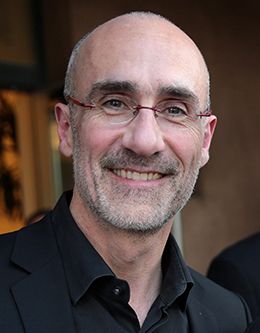 President Worthen, distinguished guests, parents, friends, and members of the Brigham Young University class of 2019: Congratulations on this important day, and thank you for this incredible honor. With this honorary degree, I am proud to say that I am finally a real member of the BYU community. I have to confess that, up to this point, I have only ever impersonated a member of the BYU community. I know that sounds bad, so let me explain. Several years ago I came to this beautiful place, to BYU, to deliver a lecture. My wonderful hosts sent me home with a ton of branded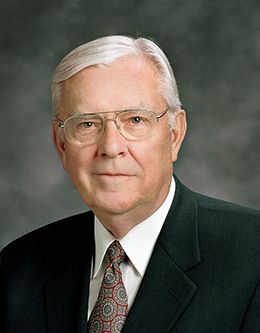 I am now in my ninetieth year and have been happily married to my dear wife, Barbara, for sixty-six years. We have been blessed with seven children, forty-three grandchildren, and eighty-six great-grandchildren—with more on the way! I want to include you in our family today. I would like you to picture me as your grandfather who believes in you and who is cheering for you. I love you and constantly pray for you. A year ago I spoke to our full-time religious educators and explained that we need to listen more and do our best to respond to sincer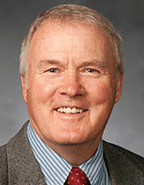 It is a blessing and an honor to be asked to speak to you today. I never dreamed of having such a great opportunity as this, and I pray that the Spirit will be with both of us. I am just a country kid from Moroni, Utah, so this is extraordinary for me. As I prayed about what I should talk about today, I had many topics come into my mind. It was hard to decide what would be best for you as well as something I'm passionate about. The letter I received said that I should pick a topic that is important to me. One of my favorite candies is M&M's, and one of my favorite interest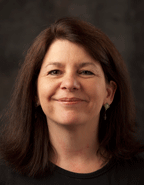 When I received the call to give a devotional, I accepted the invitation, got off the phone, and knew immediately what—at least some part of what—I would be speaking about today. Then I second-guessed this first impression and considered a whole variety of intellectually provoking things that I might talk about, and I realized that, whatever interesting ideas I might have, they were not the things the Lord was trying to inspire me to speak about. Maggie, who just offered the prayer, left me a note from some students who had taken a Freshmen Academy class from me a couple of years ago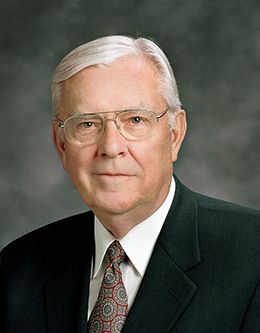 As I look at you graduates, tender feelings well up inside me. While it is not possible for me to shake hands with each of you and look you in the eye personally, I want you to know that you are precious in the sight of your Heavenly Father. He loves you. The leaders of the Church love you. I also want you to know that you have an exciting and meaningful service to the Lord ahead of you. I recognize that years of sacrifice by your parents, as well as by each of you, have helped you become who you are. Today I look at you and recognize your own years of commitment to the Church and to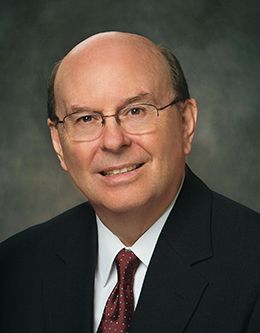 I consider it a great privilege and responsibility to be given this opportunity to speak to you. After I received this assignment from the First Presidency, I asked President Samuelson what I should talk about. He said, "You are the executive director of the Missionary Department. Why don't you talk about missionary work?" I have decided to follow his counsel. You are a magnificent sight! Many of you are recently returned from full-time missions. Many of you will soon be full-time missionaries. I hope all of you are committed to being lifelong missionaries. Some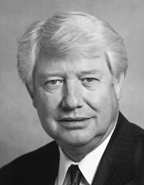 During the observance of the 200th anniversary of the birth of the Prophet Joseph Smith, Church members have been reminded of the breadth and depth of his influence as the priesthood leader of this dispensation. Our knowledge has been renewed of the miracles associated with the coming forth and spreading of the gospel, the growth of the Church, and the continuing role of modern-day prophets who lead the Church in latter-day preparation to greet the Savior in a coming day as He ushers in the millennial era. We expect the Prophet Joseph to be with Him when He comes! How do we prepare t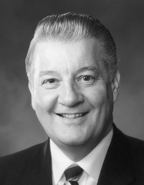 Elder Groberg: My dear brothers and sisters, we are happy to be here. Jean and I met at BYU in 1952 on a blind date arranged by our sisters, who played violins together in the BYU Symphony. It was the first date for either of us at BYU. Since Jean was from California and I was from Idaho, how grateful do you think we are for BYU? Five years later we were married in the Los Angeles Temple. Those were five exciting, frustrating, trial-ridden years—but we knew what was right, and, despite serious challenges, things worked out, as they always do with the Lord's help. We loved one another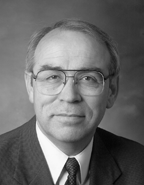 I am honored to speak to you today. I am most grateful to Brigham Young University for giving me the privilege of working for almost 30 years in an environment of both faith and scholarship where I have been allowed to teach about Latin America and assist in the development of the library—not the library building, but a collection of more than three million books and other media that makes it feasible to research and study almost any topic one may desire. The collection of the Harold B. Lee Library is a genuine treasure of this university and the Church. My responsibility in that collection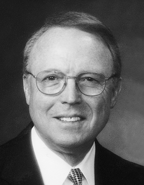 Most of you will have seen a picture depicting Christ instructing His apostles on the outskirts of Jerusalem prior to His ascension. The last words uttered by Christ on earth before He went to His heavenly home were: "And ye shall be witnesses unto me both in Jerusalem, and in all Judaea, and in Samaria, and unto the uttermost part of the earth" (Acts 1:8). The Lord also proclaimed, in Joseph Smith's translation, that "this gospel of the kingdom shall be preached in all the world, for a witness unto all nations" (JST, Matthew 24:32). In a 1978 regional representatives seminar,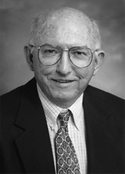 At the outset I want to make one thing clear. I love competition, and I like winning more than losing. My friends with whom I play racquetball know that I hate to miss a single shot (even though I miss many), much less lose a game or series. I am a quietly competitive kind of guy. But I have been perplexed by the idea that is current in our time and among many members of the Church that "winning is everything." I believe that in an ultimate sense, the eternal sense, this is true. But along the path, as we work our way toward our eternal salvation, is winning, is success, is making more mone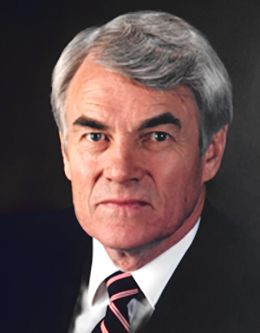 I had some difficulty deciding on what ought to be the title and theme of my remarks today. I finally settled on "Powerful Truths That Make a Difference in Our Lives." We are all grieving today because of the senseless acts of violence that took the life of Elder MacKintosh and seriously injured Elder Borden in Ufa, Russia. Reportedly, the terrible crime was committed by an individual, or individuals, in a drunken condition. Have you ever given much thought to how dramatically the world would be changed for the better if just one of the truths revealed to the Prophet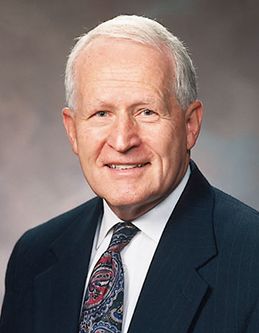 I am certainly humbled and honored to be here on the beautiful campus of Brigham Young University and to be in the presence of President Bateman, the administrators and faculty, and the many members of the student body assembled here at the Marriott Center. I would like to take a moment and express my great love for President Bateman. It has been my privilege for the past several years to sit next to him at general conference, since seating for the Brethren is arranged alphabetically. I'm grateful for the opportunity of becoming acquainted with him and feeling of his great spirit, de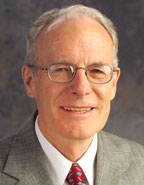 In June of 1843 the Prophet Joseph Smith announced the appointment of apostle Orson Hyde and George J. Adams to serve as missionaries in "that vast empire" of Russia, with which, he continued, are connected "some of the most important things concerning the advancement and building up of the kingdom of God in the last days, which cannot be explained at this time" (HC 6:41). Although months of preparation followed this announcement, the two men never served in Russia. Much later, in 1903, the land of Russia was dedicated for missionary work by an apostle, Francis M. Lyman, who o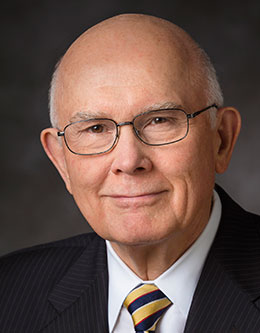 At the close of his earthly ministry, our Savior, Jesus Christ, said to his apostles: Go ye therefore, and teach all nations, baptizing them in the name of the Father, and of the Son, and of the Holy Ghost. [Matthew 28:19] Almost everyone in this audience has participated or will participate in the fulfillment of that divine direction. The Church of Jesus Christ is a missionary church. It was so in the beginning, and it is so today in The Church of Jesus Christ of Latter-day Saints. The most populous nation in the world today is the People's Republic of China. It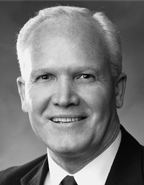 My dear brothers and sisters, I am happy to be with you today, especially as you are beginning a new summer session of study at Brigham Young University. It is pleasing to me to see so many of my dear friends—President Holland, my family, and my mission family, who have come to lend their love and spiritual strength to me on this occasion. This is a devotional assembly. It is a moment for each of us to think of heavenly things, of things that will build our spiritual strength and draw us closer to our Heavenly Father. I realize, in part, the responsibility that has been placed upon m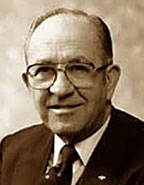 I am honored and grateful to have this special privilege to speak to you choice young men and wonderful young women at this great university today. I am humbled as I stand here and subdued as I feel the spirit that radiates from you. To you fine teachers and leaders, I appreciate each one of you. My close association with some of your group who have presided over missions and in other capacities has heightened my love and respect for those who make up this incomparable body of teachers and leaders. His Divine Purposes If I may, I would like to speak to you toda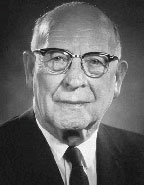 I'm very happy to greet all of you wonderful students here this morning and your leaders, and I understand that you have a group of missionaries here, as you did a year ago when I spoke at a devotional; so being a missionary, I decided, when I was trying to decide what to speak about this morning, to tell you some of my mission experiences. I think that you'll get more out of that than if I tried to discuss any particular subject or principle of the gospel. If you don't think I could, read the books I've written, and you'll know that I could. First, I st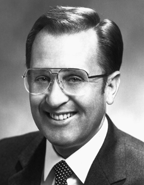 Permit me first to express appreciation for the beauty of the music that we have just heard. As I thrilled with you to the beauty of that harmony and the sweet words that they have sung to us today, my mind reflected on the scripture recorded in the 25th section of the Doctrine and Covenants, verse twelve, where the Lord said, "For my soul delighteth in the song of the heart; yea, the song of the righteous is a prayer unto me, and it shall be answered with a blessing upon their heads." I certainly would pray this morning that that would be realized in their behalf because of the spirit that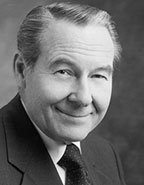 Thank you, President Oaks. My beloved young people, I just wish you could see what I am seeing and feel what I am feeling. I am grateful to be here, and I pray to my Heavenly Father that my expressions might be significant, that I might bear my testimony with each and every line and also let you know what a wonderful opportunity it was for us to be with this group in eastern Europe. President Oaks, I did not really realize until this morning how significant our success was. I notice that we have a hotline here—this red telephone is our hotline with the officials over there, and we ex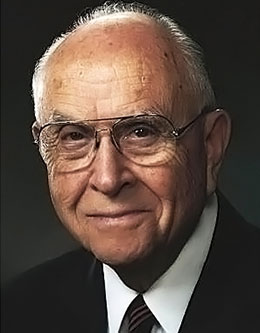 It is a great honor and privilege for me to be here tonight, and I particularly want to welcome President Dallin Oaks, who is a Regional Representative; other Regional Representatives who are here; and other key school and church officials. We are all proud of the achievements and goals of this University, and of the devotion of the leaders of these fourteen stakes and 137 wards. We acknowledge that this assembly tonight is unique; and in this present academic world, to say it is unique is a major understatement. I pray that I might have the spirit of the Lord with me, so that I might say t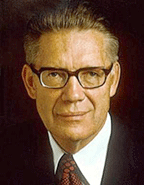 I would like to say something about the new revelation relative to the priesthood going to those of all nations and races. "He [meaning Christ, who is the Lord God] inviteth them all to come unto him and partake of his goodness; and he denieth none that come unto him, black and white, bond and free, male and female; and he remembereth the heathen; and all are alike unto God, both Jew and Gentile" (2 Nephi 26:33). These words have now taken on a new meaning. We have caught a new vision of their true significance. This also applies to a great number of other passages in the revelations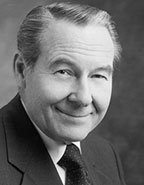 My beloved young people, you take my breath away. I have been overseas for three and one-half years, and you have often heard missionaries say that the congregations are not quite this size overseas; I want you to know that you have literally taken my breath away, not only because of your numbers but also because of who you are and what you represent. I recognize the great responsibility that devolves on me, that we might be able to discuss together things that would be edifying. And as I think of that, let me just read verses 8 and 9 from the 43rd section of the Doctrine and Covenants:
I listen with great interest to your president's instructions on what to do at a ball game. President, I see that you follow that counsel, but it should be expanded just a little. I noticed on one call last night that you said, "Oh! Oh! Oh, no!" I wanted to add my tribute to these great athletes, the cross-country and the football teams. I had the experience this year of returning to my alma mater and watching a football game at Logan for the first time, I guess, since I graduated. I grew up in a most remarkable family: my father graduated from the University of Utah, my mother start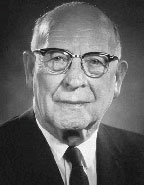 I greet all of you wonderful students and your teachers here this morning and tell you how proud I am of all of you and of this great institution and of your desire to be here for what this institution can offer to you. I appreciate the music and I appreciate that lovely prayer by Brother Ricks; I need it badly. So I pray the Lord will bless me while I stand here this morning. In trying to think what I might say to you that would be of most interest, I decided that I would not preach doctrine to you. (I could do that–if you do not believe it, read A Marvelous Work and a Wond
My dear young brothers and sisters, I consider it an honor to speak to you at this interesting and inspiring Twelve-Stake Fireside. I can truly say that it is always a real pleasure to visit the Brigham Young University campus and partake of the Spirit that is always here. You are choice young people. You are blessed with the blood of Israel; you are blessed with the gospel of Jesus Christ; you are blessed to live in this wonderful country; and you are blessed to be able to attend this great University. Each of us has the capacity to achieve something worthwhile and we should never forget t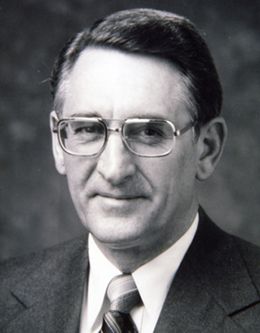 It is always a very pleasant but humbling experience to be in your presence. You of our rising generation are very special, and I salute you not only for what you are, but for what you can become. I appreciate that kind introduction given by Brother Gundersen. He has been rather generous in listing positions held and personal achievements; and, as is generally the case, he made them sound more auspicious and significant than they really are. I have often wondered how the Lord reacts to such introductions when he monitors our meetings. You will recall that he, the resurrected Christ and Savi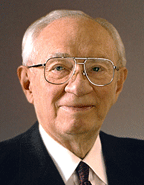 Good evening, brothers and sisters. You're really quite a picture as I see you here—tremendous, a very remarkable group. I suppose that most of you have been fasting today. I would suppose that on this campus at least 20,000 people have been fasting and that you have accompanied your fasting with earnest prayer. I think that's a most remarkable phenomenon. Most of you, I assume, have fasted and prayed with a purpose—that you might find answers to perplexing personal problems or the needs of others, or that moisture might fall upon these arid western lands. I hope you haven't prayed for snow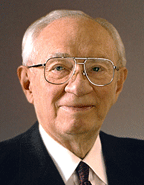 My beloved brethren and sisters, my dear friends, it is a great privilege and a frightening experience to be here. You scare me just a little. You expect something, and I feel a great sense of inadequacy to give you that which you hope for. But I give you testimony, and I hope I speak out of faith and trust that the Lord will help me. I have been assigned a subject. I always have difficulty when I am assigned a subject. In fact, I always have difficulty. The subject assigned me comes out of a symposium held on this campus with people from many parts of the world concerning the expand
I appreciate this opportunity to join with you this morning. I have enjoyed thoroughly the music and the prayer that have been offered. My purpose in coming to you today is to offer you some insights into four of five different subjects that obviously I can't cover thoroughly, but I'd like to discuss with you on a brief basis. First is missionary work. Next is the concept of being valiant; then come obedience and forgiveness and finally testimony. Do Missionary Work May I just make a comment or two on missionary work. I received a letter recently from a mission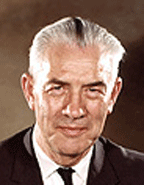 It surely is inspirational to see this building so completely filled with you wonderful young people. I am humbled in your presence. I am humbled every time I come to this great University. I love it wholeheartedly. I love and respect most highly the great men who operate this school, and I would like to say in the presence of President Oaks how much we love and admire him. I want you to know that we at the Church offices fully and completely sustain him. We hope that you will do likewise. Tonight I would like to talk with you about the restoration of the gospel. That is why we are h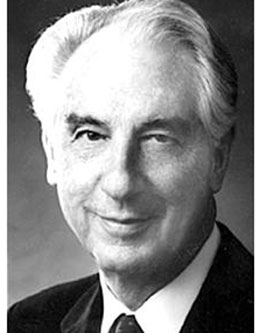 I was influenced, as you were, by that very wonderful musical presentation. Someone has penned these lines: Of all the arts beneath the heaven That man has found or God has given, None draws the soul so sweet away As music's mystic melting lay. Slight emblems of the bliss above, It draws the soul to all consuming love. Thank you so much for the influence of that wonderful musical number. President Oaks, fellow citizens in the kingdom of God, I'm thrilled to be here with you today. As we think back t
President Oaks and you wonderful students and faculty, it is a great experience for me to be here with you today and with my dear husband and three of the four children that were mentioned in the introduction. This morning as I approached this beautiful campus, nestled at the base of these majestic mountains, and caught the grandeur of God's creations, myriads of warm, shiny experiences in and around this campus were recalled: There were weekends spent with a beloved aunt, Alice Louise Reynolds, a faculty member for many years. Our home in Salt Lake was her home. My room was her room. We sh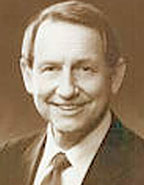 I heard a story some time ago about a young man, a teenager, who came home too late. He had violated his curfew, and his father, waiting for him as he came in the house, delivered a 2 1/2-minute sermon about how he should get in on time, how he would need to have strength if he was going to fulfill his mission on the earth, and how he had to have proper rest and sleep. "The early bird gets the worm," he said, "and you can't get up early if you're tired and sleepy." Like most teenagers the young man had a sharp comeback: "That worm must have been up too early, or the bird would never have go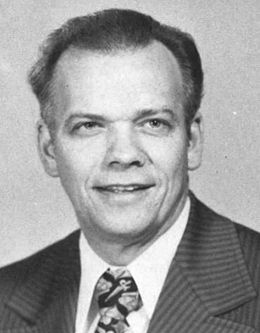 This is an awesome sight, brothers and sisters, and I am humbled by it. I pray for the inspiration that would be required to teach perhaps a principle or two. President Oaks, faculty, and student body, I bring you special greetings from part of your number in Austria and from those just returned to Austria from Israel. It was my privilege last week to attend a Mozart concert in Salzburg, along with my good wife and another couple. How delighted we were to be approached by a number of your fellow students who are studying there. I asked if there was one message I could take back, and—
Stephen L Richards speaks on the rewards of missionary work. There are few things more gratifying than building the Lord's kingdom. The text for this speech is unavailable. Please see our FAQ page for more information.