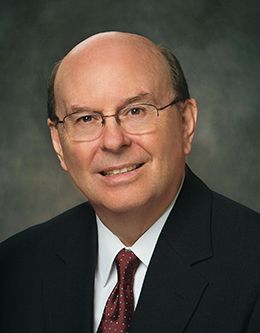 One of the most cunning aspects of the adversary's efforts to thwart our Father in Heaven's plan of happiness is his deceitful teaching that there is no evil influence or devil1 and his attempt to redefine evil as good and good as evil, darkness as light and light as darkness, and bitter as sweet and sweet as bitter!2 This is sometimes called a paradigm shift—or "when the usual way of thinking about or doing something is replaced by a new and different way,"3 thus portraying things to be exactly the opposite of what they really are. In his classic nov
My dear brothers and sisters, Sister Christensen and I are honored to share this special day with you. We love being back on campus at BYU and appreciate the gracious way we have been received today by Elder Kim B. Clark and President Kevin J Worthen and their wives. As we arrived early and walked across campus, we could feel the excitement in the air. We pray that this day—graduation day—will become a beloved milestone in your lives that you will look back on with a deep sense of accomplishment for many years to come. On an occasion similar to this one, Elder M. Russell Ballard note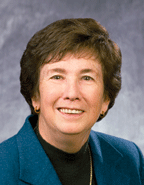 We are grateful to be with you as we begin a new fall semester together. We hope that the summer has been as good for you as it has been for us. The year 2008 has been very special for our family. Since the end of April we have added four new grandchildren, who, frankly, have been the focus of our thoughts and prayers. While absolutely wonderful in the broad sense, we have had a few challenges and concerns that accompany the perilous adventure of our mortal experiences. Although I will share a little about our situation, I want to emphasize what a great blessing it has been fo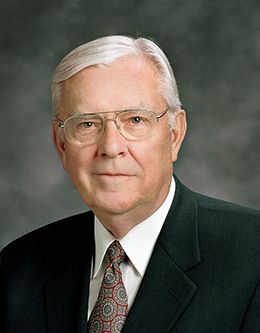 It is a privilege for Sister Ballard and me to be with you today. I commend you for your desire to further your gospel education by spending a few days here at BYU. This campus has been specifically dedicated to the revealed truth that "the glory of God is intelligence" (D&C 93:36) and "whatever principle of intelligence we attain unto in this life . . . will rise with us in the resurrection" (D&C 130:18). I pray that what I say may help us grow together spiritually as we discuss the sacred responsibilities of parenthood and "Family: 'Central to the Creator's Plan.'" I want y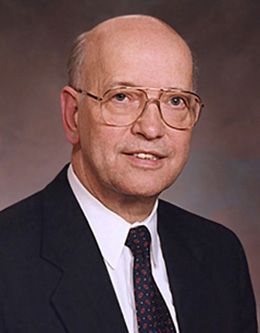 As I was thinking about what I would like to share with you today, I thought that perhaps we could learn from the scriptures and from the prophets and leaders of the Lord's church about the family. This topic came to mind because I realized that I would be speaking to people who are starting, or soon will be starting, that great journey of initiating their own families. Sometimes young people who are beginning this great adventure remind me of the anxious traveler who runs to catch a bus and only when inside and seated thinks to ask, "Where is this bus going?" Perhaps if we can learn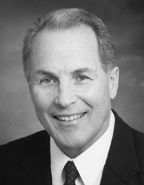 Good morning, my brothers and sisters. I am grateful to share my thoughts and testimony with you and thank the administration for this special opportunity. I have chosen to speak to you about the powerful influence of families on our lives. President Benson stated that because of our confidence in the perpetuity of the home and family into the eternities, we build our most elaborate and expensive structures—temples of God—so that man, woman, and their children may be bound together . . . in an everlasting union. . . . There is no other institution that can take the place of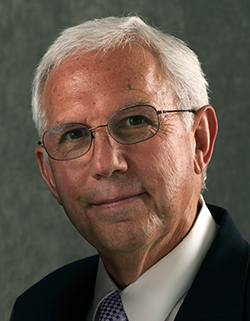 In chapter 31 of Jeremiah the Lord says, "I will put my law in their inward parts, and write it in their hearts; and will be their God, and they shall be my people" (Jeremiah 31:33). My question for this morning is, "What can, or must, parents do to assist the Lord so that his law becomes internalized in the hearts of their children?" As some parents here can attest, it's not that easy. I love the beautiful story in the Book of Mormon of the prophet and king Benjamin, a great example to all parents. After a lifetime of loving, teaching, and working alongside his people, Benjam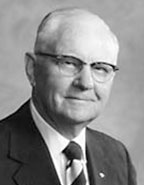 President Oaks and brothers and sisters, I am grateful for the privilege of meeting with you this morning. I have a matter I would like to discuss with you; I hope you feel, when it's completed, that it's appropriate. I'd like to talk about the responsibility of parents. Many of you young people are already parents, and hopefully the rest of you will be married in one of God's holy temples and become parents in the future. Sir Winston Churchill once posed this question, "Where does the family start?" and answered , "It starts with a young man falling in love with a girl" (Richard L.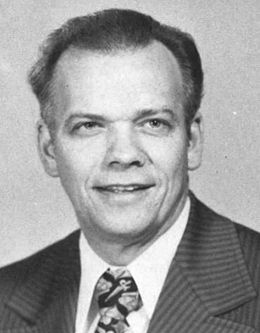 Your President has always been most gracious and most thoughtful in introducing people. I think my mother puts me in better perspective, however. Learning some time ago that I had written another book, a neighbor brought the fact to my mother's attention. She said, "I see your son has produced another book." Mother, recalling earlier days of my youth when I had had problems in school, said, "Yes, but I doubt if he can read it." I appreciate the thoughtful prayer of President Tingey. He's a great personal friend, and it meant a great deal to me. He's a great friend of youth; he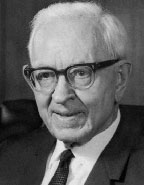 As parents, teachers, and leaders, let us teach our children and our congregations to be reverent. Reverence during sacred meetings and ordinances shows our appreciation for the Savior's sacrifice, and so it is our responsibility to teach reverence. The text for this speech is unavailable. Please see our FAQ page for more information.