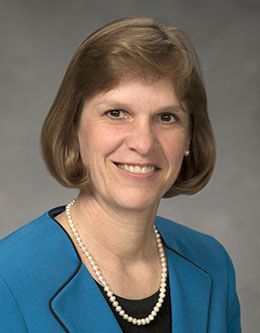 Welcome to winter semester 2019. We hope you had a wonderful Christmas and that you have a prosperous year. A Christmas Gift On Christmas Eve several years ago, the Kim family, who were members of our ward, stopped by our home to give us a gift. They are from Korea, and they are incredibly talented. Sister Kim is a pianist, Brother Kim plays the flute, and each of their children play a stringed instrument. They are all accomplished musicians. That Christmas Eve they entered our home with their instruments in tow—with the exception of Sister Kim, who used our pi
This is an exciting time to be at BYU. It is the beginning of a new semester, the women's volleyball team is ranked number one, and no one of you is more than a week behind in your classes. If we keep those two things in the same order, we will be doing well this semester. It is also a time when there is much of significance happening in the world and in the Church. The inspired changes in priesthood quorums and the new emphasis on ministering announced at the April general conference provide ample evidence that revelation is thriving in The Church of Jesus Christ of Latter-day Saints and t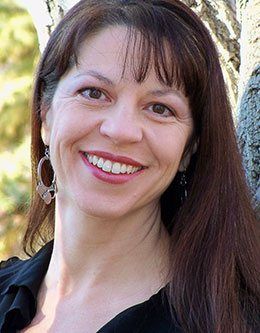 At some point after my first couple of years at BYU, a brother in my ward, who was retired from the BYU religion faculty, said, "Hey, you could speak at a devotional!" I don't know why he thought I might be qualified for that, but I shrugged it off, thinking that if I sang often enough, I would surely be exempt from speaking. Just recently I had the thought that since I have been at BYU for ten years, I might need to lay low to dodge the devotional bullet. However, six weeks ago I received an email from Vice President Matt Richardson asking if I would be willing to speak at th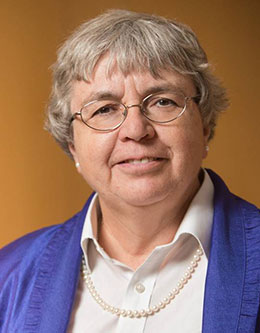 Many years ago, as a high school ­student, I had the opportunity to become acquainted with several Catholic nuns who lived in a convent in my hometown and worked in the nearby Catholic hospital. As their schedules permitted, I often spent time with them, walking in the park or visiting in the parlor of the convent. One afternoon I happened to be talking with Sister Columba. She was a tiny, elderly woman who had been a member of the Irish Army before she became a nun. That day she was sharing with me the profound love that she had for our Savior, Jesus Christ, and as she spoke, tears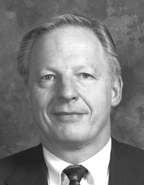 It is a humbling experience to speak with you this morning and to have present friends, family, missionaries, colleagues, and many others. As I reflected on the message I wanted to share today, I was reminded of an experience my mother-in-law, Helen Thomas, had a few years ago. She noticed that her vision was deteriorating. The images she saw were becoming increasingly blurred and faint. Finally she scheduled an eye exam and was told she had cataracts. Fortunately she was able to have corrective surgery, which restored her vision. My mother-in-law was so excited after the operation, she sai
It is a special time for you as students in terms of the calendar, brothers and sisters. A new semester has started. Obviously it is the end of one year and the beginning of another. Soon it will be the end of a century, and a whole new century will open up before you. And you really are, as we enter upon that new century, part of the hope of Israel. So I am grateful for President Bateman's invitation to be with you in this time of transition, and I will, with some encouragement from my wife and some others, wax a little bit autobiographical today, which I typically don't do. My life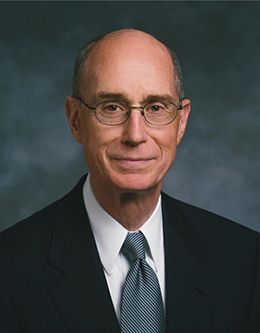 I am grateful to be with you. Those who speak to you sometimes ask for your prayers to sustain them in their efforts. I ask that of you tonight with a special urgency and for a specific purpose. Years ago I served as the bishop of a ward composed of young people. Time has wiped away much of what I learned then of their sorrows and mistakes, but I can still see in my mind most of their faces. I meet some of them as I travel about the world. Their faces and their physiques have been changed enough by time that I sometimes stumble trying to remember names. Others I have followed more cl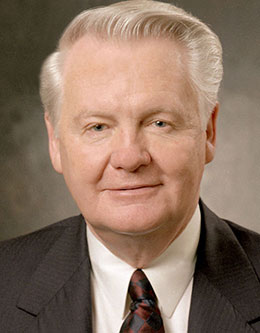 It is wonderful to gather in the Marriott Center for the second devotional of the year. We express thanks to the ballroom dance team for their outstanding performance last week. On the one hand, many of you have returned for a second, third, or fourth year. You come with anticipation and excitement as you renew friendships, look forward to new relationships, and continue the learning process. Earlier experiences have taught you how to navigate the campus, what to expect in terms of homework, how to study effectively, and the importance of staying current on assignments. On the other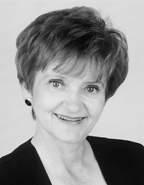 I am delighted to be here today to share some experiences and feelings with each of you. I do appreciate Brother Hurtado's rendition of "I Am a Child of God" and will talk more of that topic later. This is certainly a humbling experience to stand before you and discuss feelings of the heart. It is both an honor and a challenge to speak during this devotional time set aside on our campus to focus on the things of the Spirit. Would each of you say a prayer in your heart that what I have to say will touch you and bring you closer to the Savior. I wish to direct my remarks to "keeping ou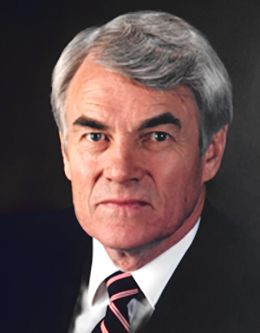 Brothers and sisters, it is impressive to know that on an occasion like this with all the other places you could be and all the other things you could be doing with your time, you have chosen to be here in a Church-related setting. That tells me a lot about the kinds of good decisions you are making in your lives. You are going in the right direction, and if you continue choosing the right, you will arrive at a destination that will be good for you—now and in the hereafter. For me, it is a humbling experience to be with you because there are among you some of the most impressive spir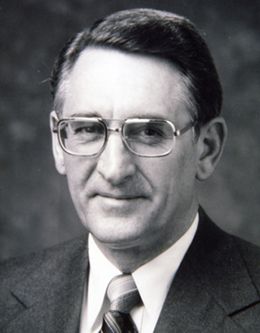 President Lee, platform guests, brothers and sisters, I feel privileged to meet with you this morning. I also feel humble and in desperate need of spiritual assistance as I share with you some personal thoughts that have preoccupied my mind this past summer. Some of you may have heard a portion of what I plan to say. Please, however, bear with me, and perhaps the repetition will enhance your learning. More than forty years ago, I read these lines: A thorough physical checkup every now and again, Is considered a plan of wisdom by most clear thinking men.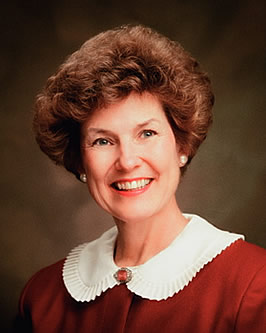 As difficult as this assignment is, I am delighted with the opportunity to be in your midst, to feel the spirit on this campus—a spirit that is here at least in part because of your strivings for righteousness and excellence. Thank you for your graciousness. "Come Unto Christ" Now we have packed away the tinsel and the ornaments of the season. But I hope the warm memories of fellowship, expressions of love, cheerful greetings, giving of gifts, gathering of families together, and reflecting upon the birth of our Savior and the significance of this event will linger lon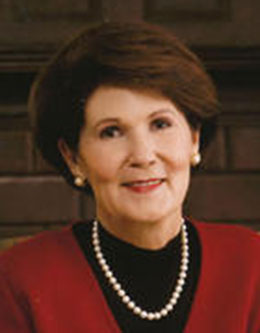 Feeding the Inner Self I wish to assume a special prerogative this morning and speak to the women in the audience, my "sisters" if you will. Not only are the women on this campus of very special interest to me, but if I know men—and I think I do—they will now be listening with even more than normal interest. So let me greet you at the start of this new year and new semester with a bit of straight "girl talk." For several years now I have had what has been both an exhilarating and sobering opportunity to observe rather closely the sisters of my own sex. That has
My brothers and sisters, I want to begin by telling you that I feel and know the responsibility that is mine in talking to you this day. It is always an immense responsibility to talk of the ways of the Lord, and so I pray that I may be blessed to say the things of my heart, and that you will be able to receive them as they are meant, and that the whole experience may be profitable and good and sanctified by the Holy Spirit. I pray for the Holy Spirit to be with me and with you during these few minutes that we will spend together. Not long ago I was conversing with one of my married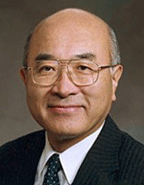 "You, My Children of Zion" I pray that the Spirit of the Lord will be with us today so we may be able to communicate by the Spirit. I want to share in the beginning a beautiful letter, a very special letter: My Dear Children: How well I remember the day you left my side and ventured forth on your mission to earth. That day I clothed your spirit with love and tenderly sent you off to school. My thoughts are with you now and always. Oh, how I love you! I know the grief and pain as well as the joy and happiness you experience. I know your s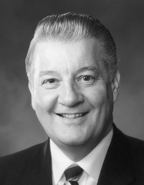 I want to visit with you this evening on a level that is both mutually understandable and mutually profitable. In order for that to happen I ask for your faith and prayers on behalf of all of us, that what is said and what is heard will be influenced and touched by the Spirit of God. I appreciate that. (It's good to pray for one another; it helps everyone.) The subject I wish to speak on is one that I hope you will appreciate. I know I do. It is simply this: there is always hope. I have read and heard from different psychologists and teachers that we must hear something at lea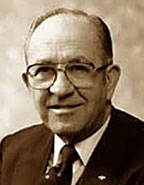 I am humbly grateful tonight to have the opportunity to stand before this great audience. I am subdued. The power of the spirit that comes forth from you humbles me. I am aware that without the Lord's help one really can't do anything. I've prayed that he bless me, and I've prayed that he bless you because much of what will happen here tonight will be dependent upon the spirit that comes through you and from you. I've found over the years that, when people come seeking, with their cups up, and the Lord's Spirit works through them, it's much easier to bring the message. So I hope there will
A Sad Case A number of years ago, as a counselor in a bishopric, I was assigned to home teach some of the less active members of our ward. One of my families was a lone man who lived in a rented room. He was very hard to find at home. And try as I might to be Christian about it all, I was often glad when he was out and I missed him. He was an alcoholic. One evening I found him home and very sober. He was sick with a liver disease which threatened his very life. His illness had scared him away from his passion for drink for a short while. As he sobered up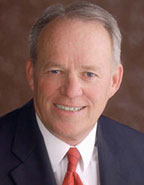 I have spent a lot of pleasant moments in this same auditorium that we're in today as I was here as a student. I also spent some times when I was awake. I remember sitting down on about the sixth row right here fifteen years ago, and I was holding hands with my wife before she was my wife. We left in the middle of that concert and went over to the Wilkinson Center and got engaged. It was very romantic. It was probably the smartest thing I ever did actually, but it wasn't easy. Margaret was a very popular young lady on campus. I'll tell you how popular she was. I saw her at a dance my first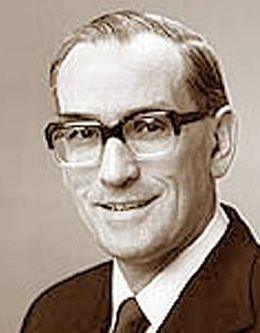 My beloved fellow students of the gospel of Jesus Christ, I salute you. Yes, I salute you in the knowledge that in addition to studying the gospel of Jesus Christ, you are earnestly striving to apply that which you study and learn. I have a great admiration for you, and I deem it a privilege to be with you on this occasion. Incidentally, I have decided to speak in English English, although I realize that those who are not foreign students may also need an interpreter on occasion. In the preparation of my remarks I have sought for the guidance of the Spirit and for a confirmation of t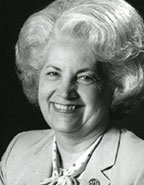 This is an overwhelming sight. And I would like you to know, my dear brothers and sisters, President Holland, President Vernon, President Gardner, and all of you, how much I have enjoyed the music and how pleased and honored I am to participate in this 14-stake fireside tonight, because I want to tell you what an exciting and challenging time it is in the history of Relief Society. It is a time of great growth, great expectations, and great needs. The sisterhood of Relief Society must be strengthened and unified now just as much as during the administration of any of the wise Relief Society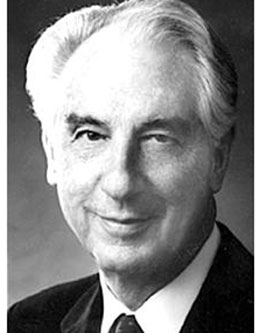 I was so delighted with that beautiful music. Someone has suggested that music washes away the dust of everyday living. And we have surely been cleansed by your sharing of your talents with us today. Thank you very, very much. I have had a long association with your president, President Holland, and I admire, love, respect, and sustain him with all my heart. I am thrilled, with you, that he is directing this university. There is one slight question I should like to raise, however. There seems to be a problem of role identification on the part of part of your athletic program,
I received a call from the BYU Music Department just a few days before Christmas requesting the subject of my talk this evening. They wanted to coordinate the music with the topic I had selected. Then in a very nice way, they explained that this was the holiday season and it would be necessary to prepare the music early. If it would be convenient, they wondered if I could fit their theme rather than allow me that privilege. This I agreed to do, and you will notice the music they render at the closing of this service will be, "I Need Thee Every Hour." This is our theme this evening. I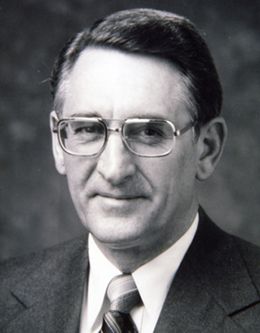 My brothers and sisters, it is an honor to be here this evening and to participate in this special kind of fireside meeting. It is an awesome thing to be standing here looking at this vast audience and recognize that you are here to be edified and lifted up in spirit. I pray that the Lord will help me say and discuss some things with you that will be beneficial. I hope that what I say has some pertinence to the missionaries and to all of the rest of you. It has been mentioned that my call came just a short time ago. I am one of the newest of the General Authorities, and I can assure
This is a wonderful audience. Brethren and sisters, it's a challenge and an honor to address this large body of young people. Students of Brigham Young University, I hope and pray that I may be able to say something that will strengthen your faith in the gospel of the Lord Jesus Christ and your determination to draw nearer to the Lord and keep his commandments, that you may have joy and rejoicing in this life as well as eternal happiness in the life to come. Develop Your Spirit It's been a glorious experience for me to devote so many years of my life to secretarial se
The four cornerstones upon which we must build greatness faith, education, industry, and cooperation. John A. Widtsoe explains that each of these cornerstones must be nourished and understood through a gospel lens. The text for this speech is unavailable. Please see our FAQ page for more information.