Thank you, Dr. Broomhead and members of the University Chorale, for that wonderful rendition of "For All the Saints" (Hymns, 1985, no. 82). That song is to be sung majestically, which you certainly did. Your words set the tone for my address today. I would like to look at how we as Saints—"faithful, true, and bold"—might increase our efforts to profess our faith. On a rather cold, rainy day many years ago, I found myself in a meeting over a difficult issue. Waiting outside this meeting was what appeared to be an army of reporters. To say that I was a bit unnerved by their pres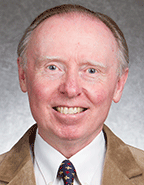 From out the misery of a cold, dark, comfortless jail cell in Liberty, Missouri, Joseph Smith asked a poignant question that all of us sooner or later in our lives have asked or will ask: "O God, where art thou?" You know the story—many of you have probably been to see Liberty Jail. The Saints had been driven from their homes—indeed, from their state—in the cold of winter, and the whole Church had been brought down to near destruction. In answer to Joseph's question, what comfort did the Lord have to offer? If we turn to D&C 121, we find the answer. 1. First, the Lord invo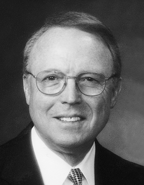 Most of you will have seen a picture depicting Christ instructing His apostles on the outskirts of Jerusalem prior to His ascension. The last words uttered by Christ on earth before He went to His heavenly home were: "And ye shall be witnesses unto me both in Jerusalem, and in all Judaea, and in Samaria, and unto the uttermost part of the earth" (Acts 1:8). The Lord also proclaimed, in Joseph Smith's translation, that "this gospel of the kingdom shall be preached in all the world, for a witness unto all nations" (JST, Matthew 24:32). In a 1978 regional representatives seminar,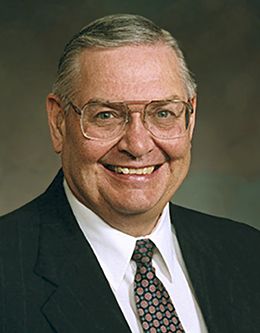 I deliver to you a message that I know to be true. There will be no speculation in my words. It is the greatest message that can be known either in the heavens or upon the earth. It has cost the lives of millions to preserve and bring forth. Through the ages a most formidable effort has been and continues to be expended to prevent this message from being transmitted, by either the spoken or the written word. Any and every method, regardless of how mean or cruel or destructive, is being used to seal the lips of the messenger, to plug the ears of the listener, and to blind the eyes of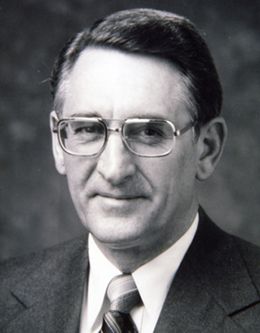 My brothers and sisters, it is an awesome sight to look at you and realize that I have the assignment to say something, beyond what you have already heard today, that will be of some assistance to you. It is a marvelous thing to realize that there are people such as you who are faithful to the gospel of Jesus Christ—faithful enough to attend a special meeting of this type on a very busy Sabbath day. I pray that the Spirit of the Lord will be with me so that I might say some things that will be of value to all of you. My wife told me to stand up here and pretend that I had a basketball in my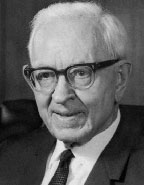 The law of divine witnesses adds credibility and power to the testimony of Joseph Smith regarding the Book of Mormon and the restoration of the priesthood. It is our responsibility to study and seek out a testimony of this work so that we can add our own witnesses to theirs. The text for this speech is unavailable. Please see our FAQ page for more information.