The Church of Jesus Christ of Latter-day Saints has stated in "The Family: A Proclamation to the World" that "All human beings—male and female—are created in the image of God. Each is a beloved spirit son or daughter of heavenly parents, and, as such, each has a divine nature and destiny. Gender is an essential characteristic of individual premortal, mortal, and eternal identity and purpose."The role of women in the gospel of Jesus Christ is an area of interest and concern to many. An important part of that role takes place within the family, in particular as wives and mothers. Other elements of the role include Church leadership and service, academic and professional contribution, and sisterhood and friendship.All men and women are children of God with infinite potential and are loved and valued equally by Him. Women as well as men have special gifts, and both genders are necessary and esteemed highly in the Church. The spiritual gifts and responsibilities of both are best combined in the covenant of eternal marriage. Both also work together in Church leadership councils and boards.The following speeches offer insightful perspective on the divine and mortal roles of women, especially Latter-day Saint women. Their scope, ranging through the decades, reveals cultural attitudes that have changed over the years, as well as spiritual doctrines that have not. In addition to these speeches, the addresses given on many different topics by female professors, scholars, professionals, Church leaders, wives, and mothers are a testament to the variety of experiences, accomplishments, and insights of women in the Church. They testify of the supernal importance of the family and their unique influence therein, as well as the endless mental, creative, and spiritual potential of women in all other facets of life.
Show More
Show Less
What a privilege it has been to enjoy the recent general conference. I thought of one thing that happened that I would like to share with you before I begin my remarks. I was at a fairly public setting with an apostle, the Primary general presidency, and the Young Men general presidency. In that meeting, the Primary general president and the Young Men general president were saving a seat for this apostle toward the front of the room. Like most of you, I was sitting toward the back, saving a seat for the other counselor on my right-hand side. In walked this apostle. He came right up t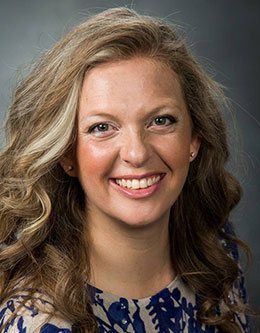 It is wonderful to be here. This is not an opportunity I would have imagined for myself. It is truly a future only God could see for me. I am grateful for a Father in Heaven who knows me—who knows my potential and who wants me to become like Him. I can't wait to someday see like He does—to know everything and to see the future and not just the past. But for now I will stand like a little girl on my Father's feet, holding His hands and trusting Him as He guides me through the dance of this life. As His daughter, I hope someday to grow up to be just like Him. I am trying to become more like H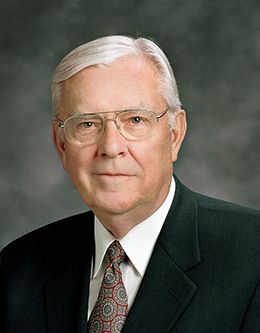 My brothers and sisters, I hope you are having a wonderful time while here at BYU during Campus Education Week. This is a great opportunity to learn more about the plan of happiness our Heavenly Father has given to us. There is so much information that I always feel we need to be cautious and wise to ever keep uppermost in our minds the simple doctrine and gospel of Christ. Simply stated, it is faith in the Lord Jesus Christ, repentance of sin, baptism by immersion for the remission of sin, receiving the Holy Ghost, and enduring to the end. Sister Ballard and I returned a few days ag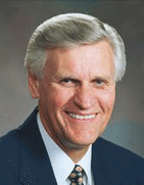 The Family: A Proclamation to the World" states: All human beings—male and female—are created in the image of God. Each is a beloved spirit son or daughter of heavenly parents, and, as such, each has a divine nature and destiny. Gender is an essential characteristic of individual premortal, mortal, and eternal identity and purpose.1 My focus this morning will be on the divine nature and destiny of women and the sacred role they play in the sanctification and purification of men. I'm going to start by giving you two exclusive scoops. First, males and fe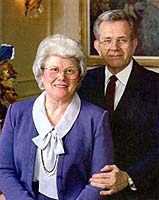 Do you know who you are, little child of mine, So precious and dear to me? Do you know you're a part of a great design That is vast as eternity? Can you think for a moment how much depends On your holding the "Iron Rod"? Your life is forever—worlds without end— Do you know you're a child of God? Do you know where you've been, little child of mine? It is hard to recall, I know; Do you ever remember that Home Divine— With the [Parents who love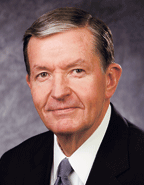 I appreciate very much the opportunity to participate in this session with my wife, Sharon, who always does so well in expressing her, and our, thoughts. Her counsel is most appreciated because some of her best perceptions, while usually complementary, are often different than my own. Thus, while we enjoy doing much together, we have learned that some differences can be enriching and very helpful, rather than competitive or conflicting. Largely because of my career and callings, we have also learned to do some things on our own without feeling any minimization of our love or relationship. T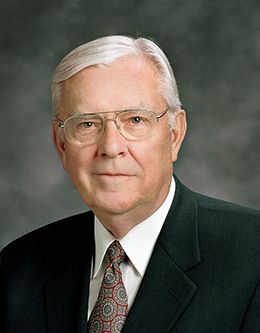 First, may I commend President Bateman, his staff, and the faculty for the truly great things BYU is doing here on the campus and all around the world. You students are attending one of the greatest universities in the world. I hope you understand and know that. Further, I'd like to congratulate our basketball team. I have chosen to speak to you today about something that is very close to my heart. I have been married to Sister Ballard, who is with me here on the stand, for 50 years this August. The greatest day in my life was the day I met Barbara Bowen. My greatest accomplishment w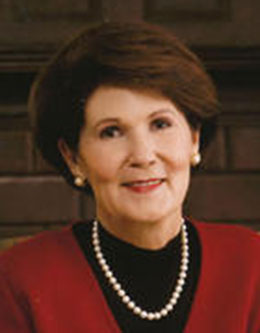 Feeding the Inner Self I wish to assume a special prerogative this morning and speak to the women in the audience, my "sisters" if you will. Not only are the women on this campus of very special interest to me, but if I know men—and I think I do—they will now be listening with even more than normal interest. So let me greet you at the start of this new year and new semester with a bit of straight "girl talk." For several years now I have had what has been both an exhilarating and sobering opportunity to observe rather closely the sisters of my own sex. That has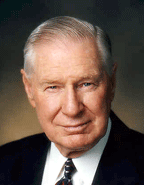 Because some may not agree with what I have to say, I would direct these remarks primarily to our granddaughters. The rest of you are invited to listen. On Brittany's last birthday, I told her mother with considerable grandfatherly pride that I thought I detected some seeds of promise developing in Brittany. Of course I feel the same way about Nicole, Melissa, Kelly Ann, Katy, Sarah, and little Ashley, our other granddaughters. I do not want to tell you girls what you must be. That is for each of you to decide. You have your free agency. Each of you will have to work very hard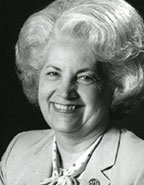 Thank you, Sister Hodge, for that introduction, and thank you for those beautiful musical numbers; they could not have been more fitting for what I have to say today. And, President Oaks, Sister Arnold, Sister Bybee, thank you for allowing me to address the student body of Brigham Young University this morning. I have long loved this institution for its influence in my life—and that influence goes back a very long way. My grandmother was a member of the first graduating class of the Brigham Young Academy. Her achievements as a student of Dr. Karl G. Maeser have blessed the lives of many peo
It is always a great pleasure and a strengthening experience for me to speak to a group of Brigham Young University students. I enjoyed the chorus this morning, and I also appreciated being referred to as a young woman. I was called the other day by the National Council of Women and asked if I would accept an appointment as a delegate to an international meeting in Paris. I thought, "Before I accept this, I should refer it to one of the members of the First Presidency." So I called President Tanner and said, "I have an invitation to serve as a delegate, and I don't think I should accept it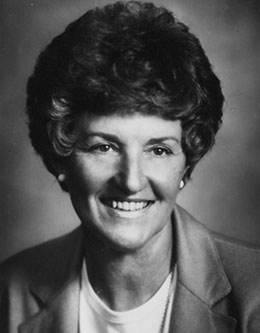 Elaine A. Cannon shares some personal insights into the ways that masculine and feminine personality traits can complement and bless one another. Male and female are each made better by one another as long as both rely on the Lord. The text for this speech is unavailable. Please see our FAQ page for more information.