BYU Speeches March Madness 2023 ?
March 21, 2023 • Blog Post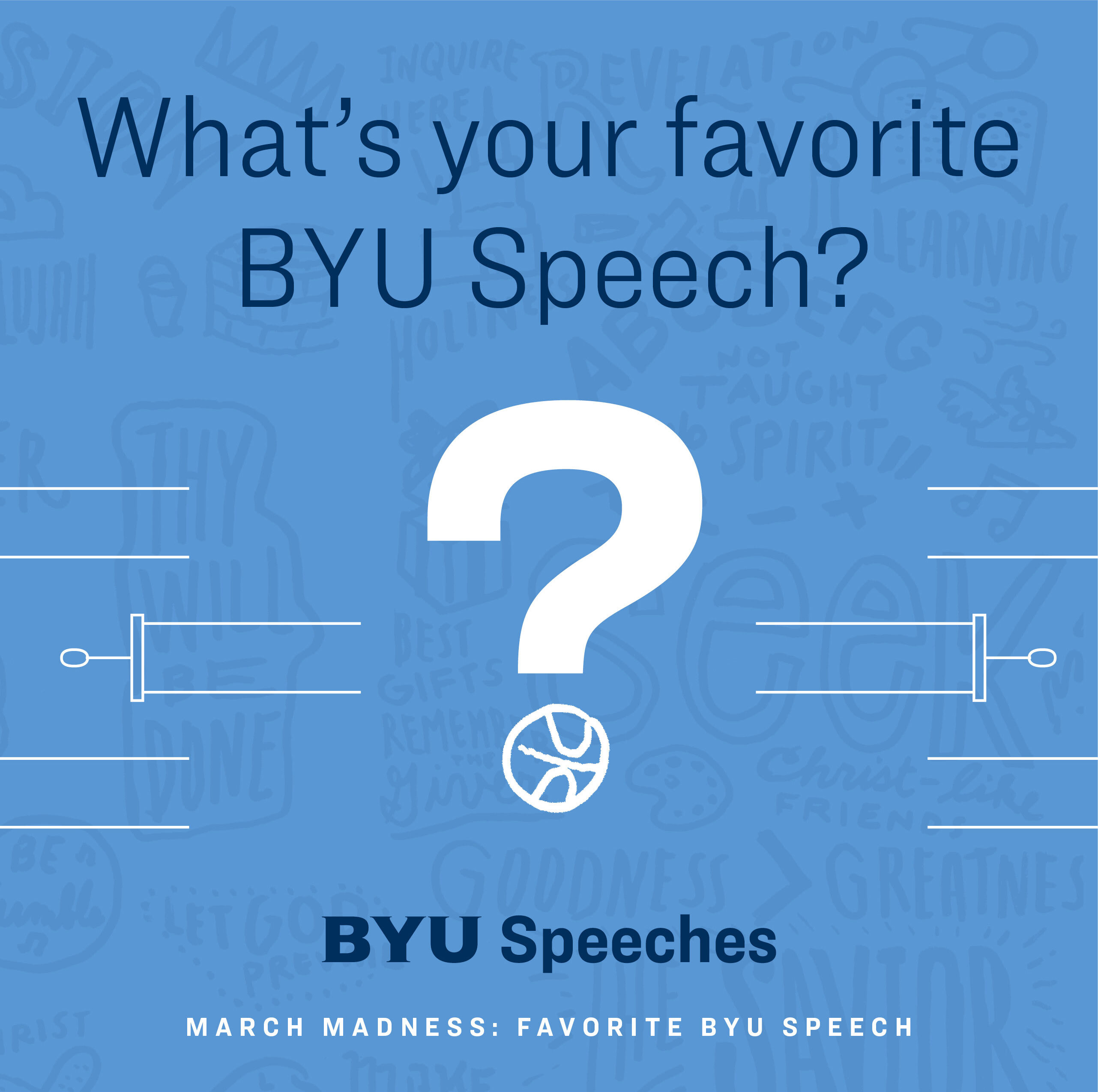 We hosted polls on our Instagram Stories throughout March and early April to find your favorite BYU Speech. Thank you for participating in our March Madness tournament! Based on the audience polls, your favorite BYU Speech is Elder Jeffrey R. Holland's devotional "Cast Not Away Therefore Your Confidence," which was given in March 1999.
Three of the speeches in our Final Four have Inspiring Shorts made from their talks. We will work on putting together an Inspiring Short for your overall favorite speech, "Cast Not Away Therefore Your Confidence." Subscribe to our YouTube channel so you don't miss its premiere!
See the whole list of 32 speeches below—maybe your new favorite speech is there!
Devotionals Pre-2000
"Cast Not Away Therefore Your Confidence," Jeffrey R. Holland, March 1999
"For Times of Trouble," Jeffrey R. Holland, March 1980
"Love Is Not Blind: Some Thoughts for College Students on Faith and Ambiguity," Bruce C. Hafen, January 1979
"The Inconvenient Messiah," Jeffrey R. and Patricia T. Holland, February 1982
"Meeting the Challenges of Today," Neal A. Maxwell, October 1978
"But for a Small Moment," Neal A. Maxwell, September 1974
"Miracles," Matthew Cowley, February 1953
"Hamburgers and Smorgasbords" Richard L. Gunn, August 1982
Devotionals Post-2000
"His Grace Is Sufficient," Brad Wilcox, July 2011
"Stand Forever," Lawrence E. Corbridge, January 2019
"Be 100 Percent Responsible," Lynn G. Robbins, August 2017
"Remember Lot's Wife," Jeffrey R. Holland, January 2009
"In the Strength of the Lord," David A. Bednar, October 2001
"A Reservoir of Living Water," David A. Bednar, February 2007
"The Love and Laws of God," Russell M. Nelson, September 2019
"Our Identity and Our Destiny," Tad R. Callister, August 2014
Female Speakers
"You Were Born to Lead, You Were Born for Glory," Sheri L. Dew, December 2003
"Women and Education: 'A Future Only God Could See for You,'" Eva Witesman, June 2017
"Knowing When to Persevere and When to Change Direction," Janet G. Lee, January 1992
"The Power of Not Knowing," Liz Wiseman, January 2016
"Learning the Healer's Art," Elaine S. Marshall, October 2002
"Designed for Covenant Relationships," Jenet Jacob Erikson, November 2022
"To Receive, to Covenant, and to Minister," Liz Darger, May 2021
"Preserving Our Relationship with Heavenly Father and Jesus Christ," Tracy Y. Browning, February 2022

Audience Choice
"We Need an Endowment," Anthony Sweat, April 2022
"Stand Up Straight, Smile, and Remember Who You Are," Matthew O. Richardson, October 2016
"Wrestling with Comparisons," J.B. Haws, May 2019
"Hard Sayings and Safe Spaces: Making Room for Struggle as Well as Faith," Eric Huntsman, August 2018
"Give Us This Day Our Daily Bread," D. Todd Christofferson, January 2011
"Enduring Joy," Kevin J Worthen, January 2020
"Principles from Prophets," Thomas S. Monson, September 2009
"What If Love Were Our Only Motive?" Russell T. Osguthorpe, March 2011
A Note on the Tournament
We were conscious about the language we used in presenting the tournament, focusing on words like "your favorite" instead of "the best" to avoid the connotation of pitting the messages, speakers, or speeches themselves against each other in a moralistic way—it's just an audience opinion poll.
We love the 32 talks featured in the tournament and used March Madness as an opportunity to highlight them and help people discover some of the best of what BYU Speeches has to offer. Our end goal is to be able to share the good messages available in BYU Speeches with people seeking for light and truth, and we have been able to engage with new and different people through this tournament experience.
We apologize to anyone who has been offended by the tournament and hope that you will enjoy our traditional speeches content.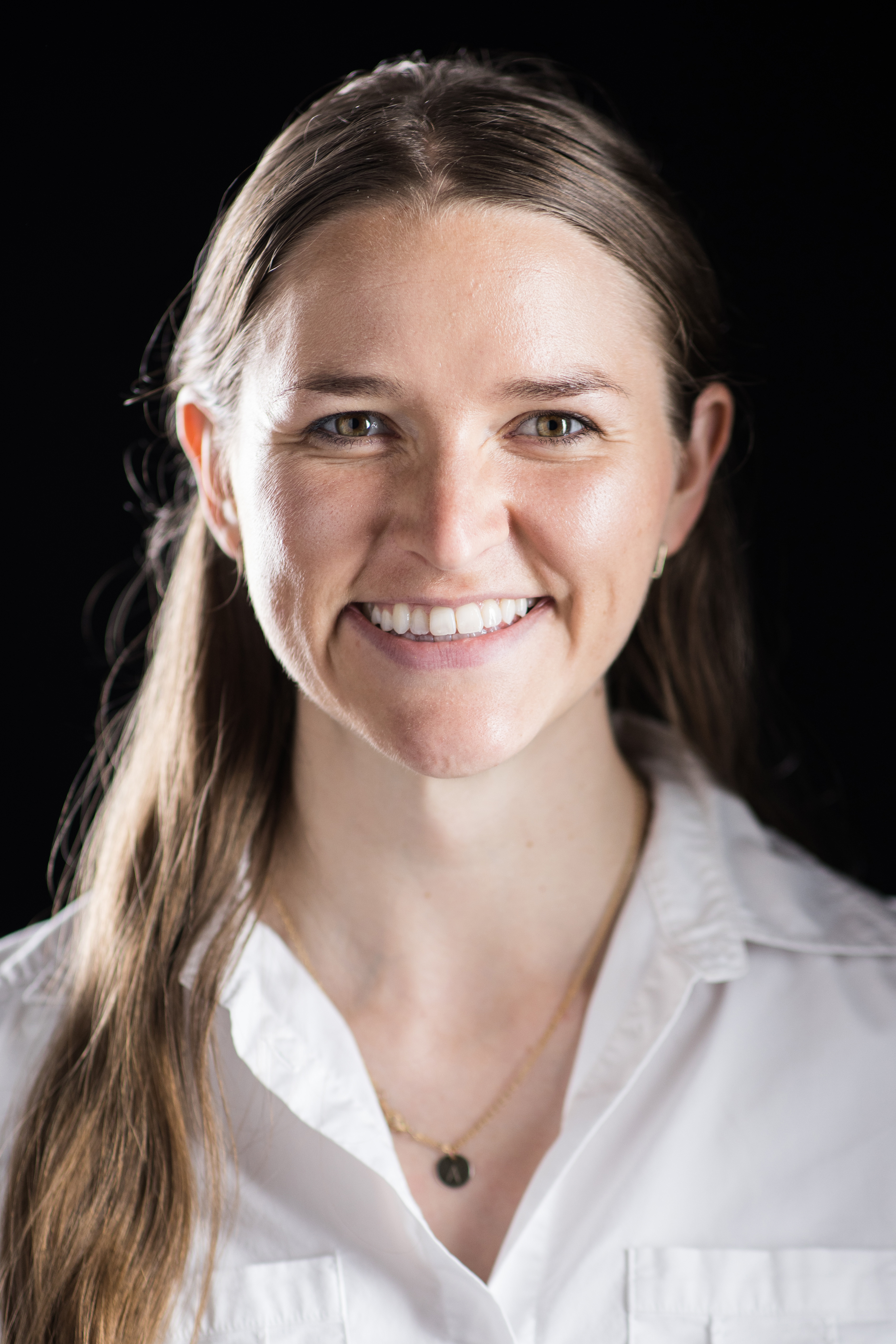 Alayna Een is an editor and the social media manager of BYU Speeches. She is passionate about the gospel and pumpkins. She also loves writing poetry, chasing sunsets, and dragging her siblings to local theatrical productions.