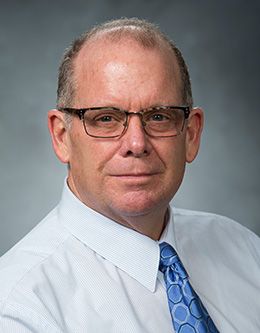 Alvin F. Sherman Jr.
Alvin F. Sherman Jr. is a professor in Department of Spanish and Portuguese. He previously served as the chair of that department. Raised on a dairy farm in Chandler, Arizona, his parents were examples of sound work ethics and moral values.
After completing his mission to the Chile Santiago South Mission, he received BA and MA degrees from Brigham Young University. He went to the University of Virginia on a Dupont Fellowship and there earned a PhD in Spanish litera­ture. Dr. Sherman accepted a position in the Department of Foreign Languages at Idaho State University in Pocatello, Idaho, also serving as assistant dean of Graduate Studies and Research. He joined the faculty at BYU in 1999.
Specializing in Spanish literature from the 18th and 19th centuries, with particular interest in Spanish Enlightenment and Romanticism, Dr. Sherman's publications cover a wide variety of topics, genres, and authors, focusing on the social, political, and historical influences found in literature.
He has codirected and directed BYU study abroad programs in Madrid, Spain, and has organized a campus symposium on Miguel de Cervantes's Don Quixote de la Mancha, also collaborating with Marian Wardle in the Museum of Art on an exhibit of illustrations from early editions of Quixote.
Dr. Sherman has served in many Church positions, including high counselor and stake and ward execu­tive secretary.
He is married to Jannette E. Goodman, a returned missionary from the Chile Santiago North Mission. They are the parents of six children.
---
---