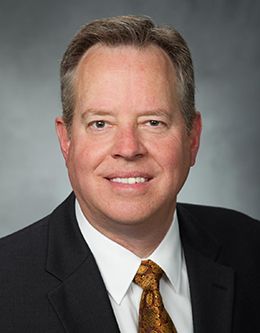 Brad Neiger
Brad Neiger is a professor and Associate Academic Vice President of the department of health science . He received his bachelor's and master's degrees in health science from BYU and his doctor­ate in health education from the University of Utah.
Before coming to teach at BYU, Dr. Neiger worked in public health for 13 years. He was the direc­tor of Health Promotion at the Davis County Health Department and the director of the Bureau of Health Promotion at the Utah Department of Health. He has served as president of both the Utah Public Health Association and the Health Education Association of Utah. In 2003 he was awarded the Catherine Summerhays Award as the outstanding health educator in Utah.
Dr. Neiger has served as a counselor in a stake presidency, as a bishop, as a high councilor, and as a full-time missionary in the Argentina Buenos Aires North Mission. He and his wife, Sherry, a BYU graduate and kindergarten teacher, are the parents of three children.
---
---