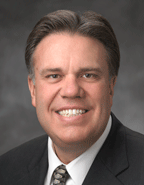 Brad Wilcox
Brad Wilcox is an associate professor in the Department of Teacher Education, where he teaches courses in literacy. He also enjoys teaching a mission preparation class on campus.
From 2003 to 2006 he served as president of the Chile Santiago East Mission and currently serves as a member of the Sunday School General Board.
When Brad is not teaching, he enjoys traveling, writing, and working with Continuing Education programs such as Especially for Youth and Campus Education Week.
He is the author of The Continuous Atonement. He and his wife, Debi, are the parents of four children and have three grandchildren.
Show More