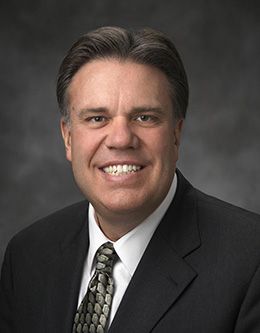 Brad Wilcox
Early Life & Missionary Service
Bradley R. Wilcox was born on Christmas day of 1959. He was raised primarily in Provo, Utah, but also spent some of his early years in Ethiopia. As a young man, Brad Wilcox served a mission for The Church of Jesus Christ of Latter-day Saints in Chile. His love for others, for the gospel, and for teaching have made him a lifelong missionary. 
Education & Career
Brad Wilcox attended Brigham Young University, where he graduated in 1985. He would later go on to earn a PhD from the University of Wyoming. He was a sixth-grade teacher in his hometown of Provo before joining the faculty of his alma mater, BYU. He taught courses in the Department of Teacher Education until 2016 when he became an associate professor in the Department of Ancient Scripture. He has directed study abroad programs for BYU in New Zealand and Spain and has authored many articles on childhood literacy. 
Church Service, Family, & Influence
Church service has taken many forms for Brad Wilcox, who has served in callings from Cub Scout leader to bishop. He has also served as a member of the Sunday School General Board. From 2003 to 2006, he returned to Chile to preside over the Chile Santiago East Mission. 
Brad Wilcox is married to Deborah "Debi" G. Gunnell, a registered nurse who served an LDS mission in Guatemala. They have four children and several grandchildren, whom they enjoy spending time with. 
A gifted speaker and writer, Brad Wilcox is the author of The Continuous Atonement and several other books on gospel topics. He frequently speaks at programs such as Especially for Youth, BYU Education Week, and Women's Conference. He also enjoys teaching Book of Mormon, New Testament, and mission preparation classes at BYU. Elder Wilcox was called and sustained as the second counselor in the Young Men general presidency in the April 2020 General Conference. The devotional address he delivered at BYU, "His Grace is Sufficient," continues to resonate with hundreds of thousands of readers and listeners worldwide. 
---
---