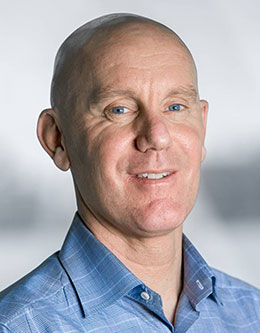 Craig Manning
Born and raised in Australia, Craig Manning traveled widely as a young athlete. Though he played rugby for several years, his talent and passion was with tennis. In his youth he joined The Church of Jesus Christ of Latter-day Saints and attended Brigham Young University, where he played at the collegiate and then professional levels. Later he became the BYU women's tennis team coach and three times was named the Conference Coach of the Year as he helped build the program into a national top 20 ranking.
Because of his experiences as an athlete and coach, Manning was naturally curious about the effect of the mind on performance. After graduating with a bachelor's and master's degree in psychology from BYU, he went on to earn a PhD in Sports Psychology from the University of Utah. From the unique perspective of player, coach, and applied scientist, he began applying his research as a performance psychology consultant.
The author of The Fearless Mind: 5 Essential Steps to Higher Performance, Dr. Craig Manning helps others apply psychological skills to find success in athletic, business, and personal pursuits. He works with the US ski and snowboarding teams, the Red Bull High Performance Team, and many other companies worldwide. At BYU he teaches performance psychology as an adjunct professor and also consultants with the athletic department.
A consultant, scholar, athlete, author, and professor, Craig Manning integrates each of these roles in his own work and believes all of us can integrate our bodies, minds, and spirits for healthier, happier, and more successful lives. In his 2017 devotional address, he expressed the importance of positive thinking as it relates to faith. He has learned that life-improving scientific discoveries are based on underlying principles of the gospel of Jesus Christ.
---
---