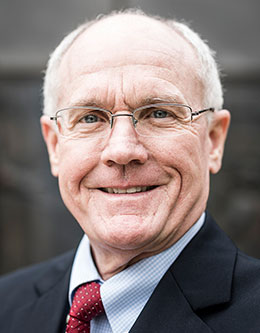 David M. Whitchurch
David M. Whitchurch is an associate professor of ancient scripture at Brigham Young University.
A native of Salt Lake City, Professor Whitchurch attended the University of Utah before serving in the Southwest Indian Mission, Navajo speaking. After returning home, he transferred to Utah State University where he completed his undergraduate work. Whitchurch earned his master and PhD degrees from BYU.
He taught for Seminaries and Institutes in the Church Educational System for 20 years and has been at BYU full time since 1998. Professor Whitchurch has worked at BYU's Jerusalem Center on four occasions and recently returned to Provo following a three-year assignment as the associate director overseeing the academic program.
Brother Whitchurch and his wife, Tina, have been married for 39 years. They have three daughters and twelve grandchildren.
Show More
Talks by David M. Whitchurch