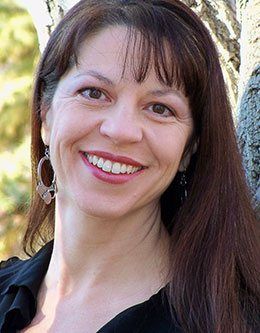 Diane Thueson Reich
Diane Thueson Reich, soprano, is the division coordinator for classical voice at Brigham Young University, where she also teaches vocal and opera literature. She has earned doctoral and master's degrees from Indiana University. Operatic roles include Marguerite in Faust, Anne Trulove in The Rake's Progress, the title role in Strauss' Arabella, Nanetta in Falstaff, Rosina in The Ghosts of Versailles, Mimì in La Bohème, Pamina in Die Zauberflöte, Valenncienne in The Merry Widow, and Antonia in The Tales of Hoffman. She created the role of Rosamond in the world premiere of Michael Valenti's opera Beau Nash, performing with the Portland Chamber Orchestra.
Diane has been a guest artist with Icicle Creek Music Festival as well as the Third Angle Ensemble in Portland, Oregon. She has appeared with the Yakima and Walla Walla Symphonies, the Indianapolis Symphony, the Utah Chamber Orchestra, Indiana University Philharmonic, and Indiana State and Utah State University orchestras, and also soloed in the northwest premiere of George Crumb's Star Child in Seattle's Benaroya Hall.
Diane was a featured soloist with Vietnam National Opera and Ballet Company in Hanoi, a guest soloist with the St. Petersburg Chamber Philharmonic in Russia, and has sung several concerts throughout Vietnam and China. She recently performed a concert and taught master classes at the Conservatorio Statale di Musica in Pescara, Italy. Diane has been a multiple Metropolitan Opera Audition winner in both the Utah and Indiana Districts and has won first place in the Vera Scammon International S.O.S. Voice Competition.
if ($speaker_bio) { ?>
Show More
} ?>
Talks by
if ($audio_link !== '' && $audio_link) { ?>

the_icon_circled__download(esc_url($audio_link) . ' download'); ?>

} else { ?>

the_icon_circled__download(false); ?>

} ?>