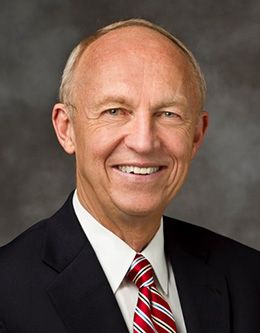 Don R. Clarke
Elder Don R. Clarke was sustained a member of the Second Quorum of the Seventy of The Church of Jesus Christ of Latter-day Saints in April 2006 and a member of the First Quorum of the Seventy in April 2011. He served as president of the Central America Area from 2007 to 2011 and also as a counselor from 2006 to 2007. He is currently serving as an assistant executive director in the Missionary Department and as area assistant for the Utah North, Utah Salt Lake City, and Utah South Areas.
Elder Clarke earned an associate degree from Ricks College and a bachelor's degree in business from Brigham Young University. He completed a master's degree in business administration from Washington State University. During his career he held senior executive positions in several retail companies.
Elder Clarke has served in the Church in various capacities, including as a full-time missionary in the Argentina Mission, president of the Bolivia Santa Cruz Mission (2001–2004), stake president, assistant director of Church Hosting, high councilor, bishop, stake Young Men president, and elders quorum president.
Elder Clarke and his wife, Mary Anne Jackson, are the parents of six children.
---
---