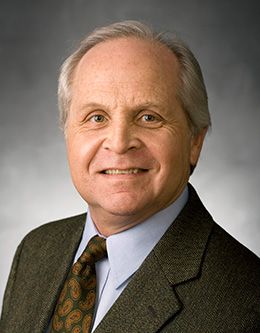 Gregory Clark
Gregory Clark is a professor of English at Brigham Young University. He has taught in the College of Humanities at BYU since 1985. He makes a point of designing each of his courses around a central question and urges his students to find answers through course readings, personal research, and class discussions. 
During his time at BYU, Professor Clark has served as chair of the English department, director of the University Writing program, director of the American Studies program, and associate dean in BYU's College of Humanities. He is a well-known rhetorician and has served as president of the Rhetoric Society of America. 
Professor Clark's published works analyze what he refers to as rhetorical analysis⁠—the point where the rhetoric and the aesthetic meet. His most recent book, Civic Jazz: American Music and Kenneth Burke on the Art of Getting Along, explores the seemingly disparate conceits of jazz and democracy. He argues that jazz presents us with a pattern for democracy—both being endeavors of collaboration, improvisation, and listening. In recent years he has partnered with Marcus Roberts to educate others on what jazz music brings to the conversation about democracy and the art of getting along. 
---
---