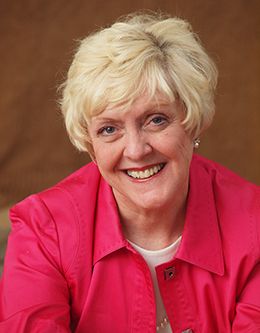 Heidi S. Swinton
A well-known writer and screenwriter, Heidi S. Swinton has authored multiple award-winning publications, including America's Choir: A Portrait of the Mormon Tabernacle Choir; Sacred Stone: Temple on the Mississippi; and Trail of Hope: The Story of the Mormon Trail. In 1999, the American Association of Independent Booksellers awarded her first place in the biography category. In 2000 she won an award for her book American Prophet: The Story of Joseph Smith, and in 2010 she won the Deseret Book Excellence in Writing Award for To The Rescue, the official biography of President Thomas S. Monson.
Sister Swinton is a native of Salt Lake City, Utah. She attended the University of Utah and later the Medill School of Journalism at Northwestern University to complete her graduate studies. She has worked as a board member of the Mormon Historic Sites Foundation, as a writer for Music and the Spoken Word, and as an interviewer for the Mormon Channel's program "Conversations." She has served as a member of the Relief Society General Board, BYU's Women's Conference Committee, and as vice-chair of This Is the Place Heritage Park.
From 2006–2009, Sister Swinton served with her husband, Jeffrey C. Swinton, in the England London South Mission, where they oversaw the work of up to 166 missionaries at any given time. This was an opportunity for the couple to return to the place where they had spent their honeymoon—when they were first married, Brother and Sister Swinton traveled to England in search of information about their British ancestors.
Sister Swinton has served as a member of the LDS Church Curriculum Writing Committee for Teachings of the Presidents of the Church, her biographical essay on Lorenzo Snow having been included in the book Presidents of the Church that was published by Deseret Book in 1986. She has served as a gospel doctrine teacher, primary president, and young women president. She and her husband are the parents of five sons, four of whom are living. They are proud parents and grandparents. Sister Swinton's BYU addresses have focused on the Prophet Joseph Smith and his devotion to Christ as well as the peace that can flow into our lives when we understand that the Lord is on our side in all things.
---
---