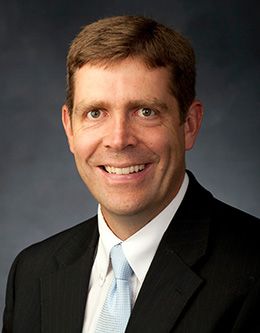 J.B. Haws
J.B. Haws is an associate professor of Church history and doctrine at Brigham Young University. He attended Weber State University and BYU for his undergraduate degree and received his PhD in American history from the University of Utah. Professor Haws has authored and edited several works on Latter-day Saint history in America, including the book The Mormon Image in the American Mind: Fifty Years of Public Perception and the articles "President Joseph F. Smith's Encouragement of His Brother, Patriarch John Smith" for the book Joseph F. Smith: Reflections on the Man and His Times, which he also worked on as an editor. His focus on the Church's history and American perception of the Church has helped change and inform public opinion. 
Haws was born and raised in Utah. He served a mission in the North Carolina Raleigh Mission before returning to his home state for his education and career. After graduating, Haws spent several years teaching seminary in northern Utah before joining the religious education staff of BYU as an associate professor and a coordinator of BYU's Office of Religious Outreach. 
He is married to Laura Favero. The two have four children, who Haws discusses in his devotional, saying that he has learned many lessons from them about love, pride, cooperation, and comparison. 
---
---