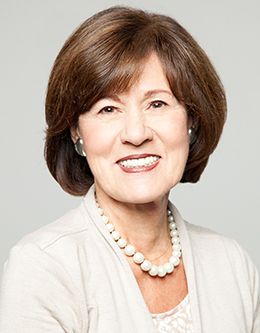 Janielle Christensen
Janielle Christensen became active in professional theatre and music at an early age, cohosting a daily television show at 12 and joining the Musicians Union at 14.
For the past 35 years, Janielle has been involved in producing and directing summer theatre, perform­ing groups, trade shows for national corporations, a family-oriented TV series, and large multimedia outdoor pageants. She has also served as a member of the board of advisors and as a producer/director for Promised Valley Playhouse in Salt Lake City. She was the producer of the Pioneer Sesquicentennial Spectacular in LaVell Edwards Stadium in 1997, and most recently served as associate director and media spokesperson for the Light of the World and Luz de las Naciones at the Conference Center.
As artistic director of BYU's Young Ambassadors and currently of the Living Legends, she has taken these performing groups around the world, bringing uplifting family entertainment to millions of people through live and televised productions. She also is a producer for the School of Music, a member of the Music Dance Theatre Program faculty, and artistic director for the annual Homecoming Spectacular. Recently she received the College of Fine Arts and Communications' highest administrative award for excellence.
Janielle lives in Orem, Utah, where she enjoys visits from her  children and grandchildren.
---
---