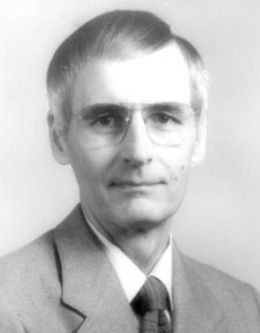 Lael J. Woodbury
Lael Jay Woodbury was born in Fairview, Idaho, on July 3, 1927. At the age of fifteen, he joined the US Navy and served for four and a half years. He married Laurabelle Young in August 1944. They had one daughter, Carolyn, before Laurabelle passed away after battling tuberculosis. Woodbury married his second wife, Margaret Swenson, in December 1949. They had three children: Shannon, Jordan, and Lexon.  
Woodbury earned a bachelor's degree from Utah State University, a master's degree from BYU, and a PhD from the University of Illinois. He enjoyed a long career at BYU; before retiring in 1992, he was a professor in the Theater and Media Arts department and the dean of the College of Fine Arts and Communications at BYU from 1973 to 1982. He received the BYU Alumni Distinguished Service and Sidney B. Sperry Symposium Awards in 1975. In 2009, he was awarded the Franklin S. Harris Award. 
Woodbury was a faithful member of The Church of Jesus Christ of Latter-day Saints his entire life. He served as a stake president and temple sealer in the Provo Temple. He and his wife Margaret served a mission in the New York South mission. He was an actor in many Church films and in the Hill Cumorah Pageant. 
Woodbury passed away on September 24, 2013, in Orem, Utah. 
---
---