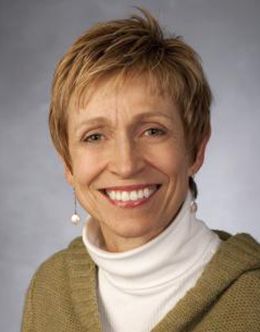 Marilyn W. Berrett
Marilyn W. Berrett is a professor in the Department of Dance in the College of Fine Arts and Communications. She was raised in West Jordan, Utah, and graduated from the University of Utah with a BA in modern dance performance. Professor Berrett earned an MA in dance from Brigham Young University in 1984 and accepted a full-time position at BYU in 1985. Her research includes choreography, children's dance, and dance education. She is the founder and artistic director of BYU's Kinnect, a dance education outreach company that performs and teaches the creative process in schools and community settings locally, nationally, and internationally.
Sister Berrett has served in the church as Primary president, Relief Society counselor, and as a teacher in Primary, Young Women, and Sunday School.
Sister Berrett is married to Craig R. Berrett, who graduated from BYU with a degree in business management in 1981.
---
---