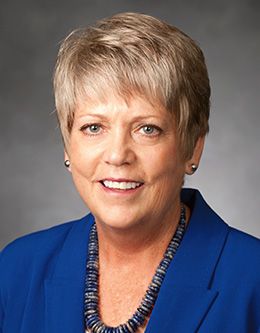 Patricia Ravert
Dean of the College of Nursing
Patricia Ravert, PhD, RN, associate dean in the College of Nursing, has been on the faculty at BYU since 1999. Before coming to BYU, Ravert worked as a registered nurse in various roles with Intermountain Healthcare from 1974 to 1999.
Ravert is the research advisor to the board of the International Nursing Association for Clinical Simulation and Learning (INACSL), a Certified Nurse Educator, and Fellow in the Academy of Nursing Education with the National League for Nursing. In 2011 she was inducted as a Fellow in the prestigious American Academy of Nursing. She is a pioneer in simulation learning in nursing education, particularly high-fidelity simulation. Her scholarship trajectory includes examining simulation design, integration/implementation, and evaluation of student outcomes and faculty needs. She was selected as one of nine national experts for the NLN/Laerdal Medical Simulation Innovation Resource Center (SIRC) project. The SIRC project provides resources for nursing faculty to learn how to use simulation through creative online courses that support faculty development.
Of the 11 courses currently available, she designed two: one on curriculum integration and one as a co-author on faculty development.
Ravert received her associate's, bachelor's, and master's degrees in nursing at BYU, after which she received her doctorate from the University of Utah. She is the mother of five children and ten grandchildren with one more little boy on the way.
---
---