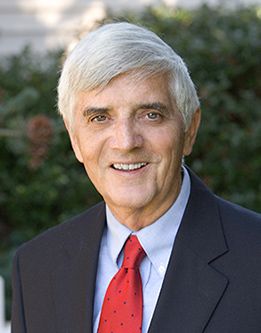 Robert W. Lucky
A Pittsburgh, Pennsylvania, native, Dr. Robert W. Lucky earned his PhD in engineering from Purdue University in 1961. He then joined AT&T Bell Labora­tories in Holmdel, New Jersey, where he initially researched ways to send digital information over telephone lines. His invention of an adaptive equalizer tech­nique for correcting telephone signal distortions is used in all high-speed data transmission today.
The data-transmission textbook he coauthored became the most-cited refer­ence in the communications field over a decade-long period. He became Bell Labs' research leader on methods and technologies for future communications systems. He then joined Bell­core position in 1992.
Dr. Lucky received the prestigious Marconi Prize (1987) for his contributions to data communications and has been awarded honorary doctorates from Pur­due and the New Jersey Institute of Tech­nology. He was been awarded the Institute of Electrical and Electronics Engineers' Edison Medal and the U.S. Air Force Exceptional Civilian Contributions Medal.
He has been an editor of several techni­cal journals. Since 1982 he has written the bimonthly "Reflections" column of personalized observations about the engi­neering profession in Spectrum maga­zine. These columns were anthologized in the IEEE Press book Lucky Strikes . . . Again (1993). Among his several books, the popular Silicon Dreams is a semi­technical and philosophical discussion of the ways in which both humans and com­puters deal with information.
---
---