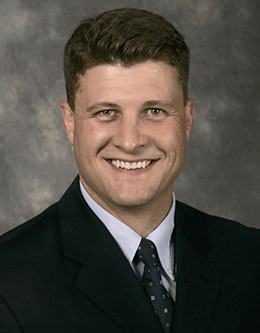 Steven C. Harper
Professors at BYU will often tell you that the path to where they are today was not straightforward, and this is certainly the case with Steven C. Harper. Dr. Harper started off at Brigham Young University as an engineering major, but after a mission to Winnipeg, Canada, he came back to BYU and switched to near eastern studies. On his personal website he says, "When I took a course on early Church history, I decided I had to master it, so I switched my major and set my sights on a PhD in early American history. Along the way I wrote an MA thesis about who joined the Church in the 1830s and why. I wrote my dissertation on a little-known 1737 fraud by which the sons of William Penn evicted the Lenape Indians from their homeland."1 Though he describes these events nonchalantly, Dr. Harper's field of research— and his dedication to it—has taken him to several different locations and departments.  
After graduating with his PhD, Dr. Harper began working at BYU-Hawaii, where he taught history and religion until he received the incredible opportunity to become an editor of The Joseph Smith Papers at BYU Provo. After a decade of dedicated work, both on that project and on "committees tasked by the Church Historian and Recorder with planning a new history of the Church,"2 Dr. Harper found himself teaching at the BYU Jerusalem Center for Near Eastern Studies. After his stint in Jerusalem, he was given the privilege of working as the managing historian for the project he had been working on previously, which experience culminated in Saints: The Story of the Church of Jesus Christ in the Latter Days. Saints is a multi-part, engaging narrative history of the Church of Jesus Christ of Latter-day Saints, and will include four books in total once completed. 
Though Dr. Harper loved working on Saints, he was also excited to return to what he calls his "other dream job."3 Since 2018, he has been working as a professor of church history and doctrine at BYU, as well as the editor in chief of BYU Studies. He teaches classes such as Joseph Smith and the Restoration, Foundations of the Restoration, The New Testament, and The Doctrine and Covenants. Students look forward to Dr. Harper's classes because they feel his love for the scriptures, for history, and for learning through his teaching. He is never afraid to help people seek answers to hard questions, and gives insightful lectures that leave students with a desire to learn more. Dr. Harper always begins the semester by conveying this expectation for his students: "they had better get their intellect out and working, their spiritual sensitivities heightened, their lives moral, and their proximity close to the Holy Ghost, which will make them fit recipients for revelation and for the testifying whisperings of the Holy Spirit."4 
There is no doubt about the fact that Dr. Harper has made an impact in both the latter-day saint and scholarly historian realms, between his work on The Joseph Smith Papers and Saints, and a list over of 70 articles, books, and book chapters published or edited. Despite all of this, Dr. Harper humbly claims, "The best thing about me is my wife and children."5 
 [1] Steven C. Harper, "About Me."
[2] "About Me."
[3] "About Me."
[4] Rachel A. Grover and Steven C. Harper, "Learning by Study and Also by Faith: An Interview with Steven C. Harper," 2009.
[5] "About Me."
---
---