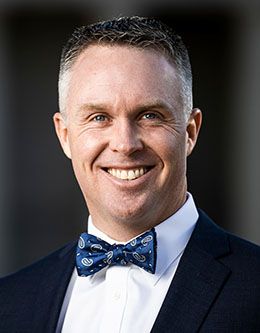 Steven M. Sandberg
Steven M. Sandberg is the oldest of five siblings who were all raised in Provo, Utah. Steve came to BYU for his freshman year before leaving to serve a mission in Madrid, Spain. After his mission, he graduated from BYU with a major in English and a minor in international studies. Steve and his wife, Bobbie, then lived in Taiwan so they could learn Chinese, eventually moving to New York City, where Steve received a JD from Columbia Law School.
Steve has clerked for Judge Andrew J. Kleinfeld in Fairbanks, Alaska, on the United States Court of Appeals for the Ninth Circuit and has also worked at the law firm of Morrison & Foerster in their former office in Irvine, California. Steve joined the BYU Office of the General Counsel in 2006, becoming BYU's assistant to the president and general counsel in 2018.
Steve and Bobbie are the parents of six children. Steve loves Legos, Chicago Cubs baseball, running, skiing, and exploring Utah's mountains and national parks.
---
---