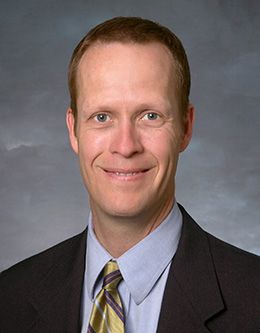 Timothy W. McLain
Timothy W. McLain is a BYU professor of mechanical engineering. He received BS and MS degrees in mechanical engineering from BYU in 1986 and 1987, respectively. Prior to pursuing additional studies, he was a design engineer for the Center for Engineering Design at the University of Utah. He received a PhD in mechanical engineering from Stanford University in 1995, after which he joined the Mechanical Engineering Department at BYU.
During 1999 and 2000 he was a visiting scientist at the Air Force Research Laboratory, where he initiated research in the guidance and control of unmanned aircraft systems. He is the coauthor with Randal W. Beard of the textbook Small Unmanned Aircraft: Theory and Practice (2012) and is currently the director of the Center for Unmanned Aircraft Systems sponsored by the National Science Foundation.
Professor McLain and his wife, Amber, are the parents of five children—three daughters and two sons—and have one granddaughter.
---
---