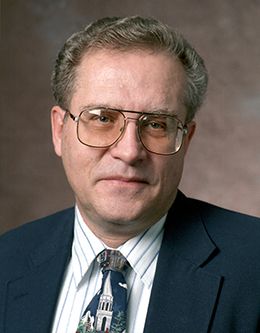 Victor L. Ludlow
Dr. Victor L. Ludlow has written many books and articles on the Bible, the Middle East, and comparative studies between Jewish and LDS theology. He is especially noted as author of Isaiah: Prophet, Seer, and Poet and Principles and Practices of the Restored Gospel.
Professor Ludlow served a mission to Duesseldorf, Germany, after which he earned a bachelor's degree from BYU with high honors in history. He minored in Hebrew. A Danforth fellow at Harvard and Brandeis, he earned his PhD in Near Eastern and Judaic Studies and joined the BYU faculty in 1972.
Brother Ludlow has served the Church as a branch president, high councilor, bishop, stake Young Men's president, counselor in a stake presidency, and presi­dent of the Germany Frankfurt Mission, among many other callings. He has served the community as Provo District Scout chairman and Varsity commissioner, and as president of the Provo Rotary Club.
He and his wife, V-Ann, have six children and several grandchildren.
---
---