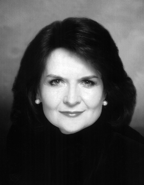 2,283 Views
Wendy L. Watson
|
Apr. 7, 1998
During the Saturday afternoon general conference session, I was moved as I watched President Hinckley during one of the congregational hymns. He turned right around and looked at our BYU combined choir—for the longest time. It was not just a brief glance. He stood there gazing. It seemed that he was surveying and studying each student. President Hinckley is the prophet of the Lord. He knows who you as BYU students are. He knows your goodness. He knows your greatness. It struck me that the Lord's prophet is counting on you. Teaching is a privilege anywhere, but to teach at BYU with you as students who are filled with light and the love of learning and of your fellowmen—well, it just doesn't get much better than that for me as a professor. So even though I want to offer you some ideas about change today, there are many things I hope you will never change. Let me tell you a few: • Please don't change your goodness—your deep core goodness. • Please don't change being a cut above any other student body in the land. I believe it. It's true. You are amazing—not perfect, but amazing. • Please don't change that light in your eyes. • Please don't change how much you want to help each other. Even when I hear distress stories about roommates and family members, the distress flows from wanting to have connections with each other that just aren't happening. • Please don't change your love of the Lord. • Please don't change your courage to do so many seemingly impossible things. • Please don't change your desire to keep improving. • Please don't change your desire for change. So, let's talk about change. I love change! I love it. I'll admit it. I'm passionate about it. Actually, I'm just plain wild about change! I'm professionally committed to it—and personally enamored by it. Professionally I try to facilitate it and study it, and I love to participate in it. Personally, I advocate it, seek after it, and, basically, am in awe of it. Personally and professionally I am a detective of change. I want to discover change when everyone else says there is none present nor possible. I guess that's as close as I come to my Sherlock Holmes name of "Dr. Watson." For 25 years I have had the privilege of working with other seekers of change—they go by the title of "clients": individuals, couples, and families who want change. They want something to be different in their lives. I'm not sure when my love of change commenced, but I still remember the thrill that accompanied one of the first big changes in my life: the change of advancing from riding a tricycle to riding a bicycle. The brief sinking feeling that accompanied my awareness that my Dad had let go of the back of my bike and was no longer running alongside and holding me up was quickly replaced by exhilaration. I was riding a two-wheeler—all by mysel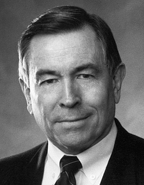 594 Views
W. Eugene Hansen
|
June 30, 1998
It is always a very special experience to be on the campus of this great university and to feel the spirit of so many who are here for the right reason and with the right attitude. Time and time again we hear the comments of groups and individuals who have visited here as an extension of their trip to Church headquarters. It's so reassuring to hear their praise and compliments of the school and the student body and the spirit that they perceive as they walk the halls and the grounds taking careful note of what they experience. Most every one of these visitors remark that this campus is different. There is a sense of enthusiasm and industry, a sense of respect and determination, a sense of confidence and spirituality—all of which inspires confidence by the visitors, in you the student body, the faculty, and the Church. That should be reassurance to you of how the world needs a generation of young people who know why they are here and where they are going and the direction they need to take to get there. We commend you. Today I would like to talk about some things that I hope will be helpful in your lives as students, as spouses, and as parents. I have titled what I'll say "The Importance of Balance." It has been my experience that balance is sometimes very elusive as we struggle to meet the pressures and challenges that are ever present. So I hope I can share some thoughts that will be useful in the challenging experience we call life. I think of the definition someone coined: "Life is what happens while you are making other plans." First may I congratulate you on meeting the academic, citizenship, and moral requirements to gain admission here—you have instant credibility with me. Not that you won't be required to continue to verify those requirements as you pursue your education. Of course you will, but it should make you feel good just knowing that you made the team. I commend you for having exhibited the mental and physical discipline that brings you to this point in your life. No doubt you realize the importance by now of maintaining that discipline in both the academic and moral aspects of your lives. As you continue to make the right choices, you will have tremendous opportunities for continued growth and development. It is so sad to see poor choices being made at critical times, choices that have very seriously limited the options a person has for future opportunity. No doubt you will continue to see the "poor-choices" factor operating all the days of your life. Consider it ongoing evidence for you to make good choices and to be consciously striving to improve yourself each day. I recall a motivational speaker during my teenage years making the statement, "I know of no one to be pitied more than one whose future is in the past." What a sobering thought—bad choices seriously compromising opportunities of the future. So if you are tempted to take tha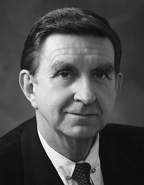 969 Views
Marion D. Hanks
|
Apr. 16, 1996
This pleasant introduction reminds me of some of the things I've been up to over the vanished years. I heard recently someone say that nostalgia is a wonderful thing, but what good is it if you can't remember anything? We have very happy memories, and some of them relate to these folks sitting behind me for whom I have the highest and most sincere regard. These kind words also reaffirm the feeling that I had when I gave an answer to a bubbly young woman who detached herself from a handsome boyfriend at the entrance of the Salt Lake Temple and walked over to shake my hand. "Didn't you used to be Elder Hanks?" she asked. I said, "Yes, I used to be, still am, and hope to be in the future Elder Hanks." I remember when I came here as a substitute for a General Authority who fell ill at the last moment, and I stood in his place. I recalled an experience of Dr. Hashimoto, a revered and respected professor at the University of Utah, when he faced his class the day after Pearl Harbor. (He was an authentic American with ethnic roots.) He stood before his class that morning and quietly said, "Don't blame me, I'm Irish." Well, this young lady's question—though it did in fact amuse me—indicated that, like many others, she probably doesn't really understand what a General Authority emeritus is. She, however, is a step ahead of another bright young person who confronted me after a wedding I had performed, looked up into my face intently, and said, "Who are you?" As to what an emeritus is, I don't really know either, but as one who started obviously very young, some things have happened in this change of status. It has not yet meant quick eradication or annihilation, but it has offered some relief from basketsful of meetings and travel so consistent and relentless that it became less than looked forward to: so many postponed dreams of family associations and participation on occasions like Mother's Day, which I missed consistently through my years of service. These postponed dreams have been revivified and realized. We do still travel together occasionally to various parts of the world on humanitarian projects that have brought us great joy and satisfaction. We are deeply grateful for that. In the Pacific Islands just a few weeks ago, Maxine and I listened to the chatter of myna birds in their incessant, four-syllable, two-word message. They speak it constantly, with no variation in melody. At first when I heard them, "Beep-beep, beep-beep ," I said to my wife that America's enterprising commercial entity has reached clear across the world and what they're saying is, "Pizza-pizza, pizza-pizza." She said, "No, no. They're further ahead than that. They have the political message of the current time: they're saying, 'Veto-veto, veto-veto.'" Well, I'm very grateful for this visit with this student body. A lot of our happiest memories occurred in relati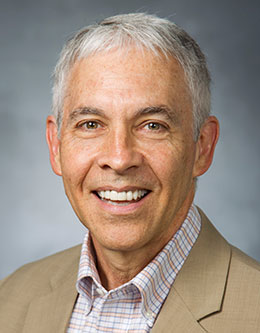 0 Views
Brent D. Slife
|
May 16, 2017
It may not surprise you, but I want to declare at the outset that I have been multiply blessed. I want to initially mention an important blessing—this university—and then I would like to dwell on a forty-one-year blessing—my marriage. Those who have received this award in past years have stood here to express their gratitude to BYU, but I feel especially blessed in receiving this award as a non-Mormon. This university has insisted on valuing me regardless of my religious minority status. I am a religious "other," yet this university has not only accepted me as a colleague and a friend but also persisted in recognizing me and celebrating my work. I think this is a sort of minor miracle. As you will see in the case of my wife, I honestly believe that when we truly value and even love those who are "other" in some way, God is there.1 I also want to acknowledge how important this university has been to my academic work. I have long desired to actively interface the sacred and the secular—the sacredness of my faith and the secularity of my discipline of psychology—but there are few places that permit this work. BYU, however, has not only welcomed this type of scholarship but also encouraged and facilitated it. For this reason, I have never had to compartmentalize my Christianity away from my discipline; I have been able to integrate the two—which has been an incredible blessing to me! As I mentioned, however, the blessing I want to dwell on today is the love I feel for my wife. But discussing such a personal experience may seem a bit strange for a psychologist. Psychologists are supposed to deal with objective data.2 Unfortunately, love isn't objective, so psychology's knowledge of love has been meager over the years. Consider renowned love researcher Harry Harlow and his lament in his presidential address to the American Psychological Association: So far as love or affection is concerned, psychologists have failed in this mission. The little we know about love does not transcend simple observation, and the little we write about it has been written better by poets and novelists.3 This conclusion was stated many years ago, but it is not unusual for even modern investigators of love to echo Harlow's lament. Zick Rubin, for example, believes that some progress has been made, but he comments that love has "seemed safely beyond the research scientist's ever-­extending grasp."4 I won't get into psychological methods here. Suffice it to say that a relatively new brand of psychological method—qualitative ­investigation—was specifically set up to study subjective experiences. And qualitative investigators are not afraid of even just one person's experiences, especially when those personal experiences teach us something about the phenomenon of interest. As a marital therapist of thirty-five years, I have long realized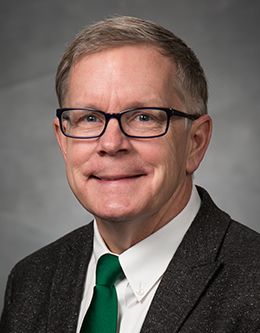 0 Views
Michael J. Dorff
|
Apr. 3, 2018
I have a confession. I have been wondering whether I should admit this to such a large crowd, but here we go. My confession is that I love mathematics! I know that for some of you, the word math brings a flood of bad memories. So before people get up to leave, let me share with you a different way to see math. Seeing Beauty Unfortunately, many people have the mistaken idea that math is just a set of rules and calculations. That is not mathematics. My family and I love the NCAA March Madness basketball tournament. Sitting around with friends and watching an underdog team beat a highly favored team with a last-second desperation shot is exciting. Compare such a thrilling basketball game to being alone in a gym shooting hundreds and hundreds of free throws. If all I ever did were to shoot free throws over and over all by myself and never play or watch a real game of basketball, I wouldn't like basketball. The same is true with math. Doing endless math drills is like shooting free throws over and over. It is not mathematics. To me, math can be like a game of strategy, such as The Settlers of Catan. Once you know the rules of the game, you can explore where the game can take you. In some ways math is like genealogy. You have several family lines to work on, and you may get stuck. But then a new piece of information opens up a previously blocked family line. You get excited and new results are uncovered. The same happens with mathematics. You could be working at the Disney Research Group using math to create realistic-looking hair in the movie Moana, you could be designing a new method for Netflix to determine what movies a subscriber would like, or you could even be working on an abstract math problem that uncovers new results, such as finding a fast algorithm to determine whether or not a number is prime. That is how I see math and why I love it. To me, mathematics is beautiful. Now, the world has many beautiful things. Watching a rising full moon peek over the Wasatch Mountains on a dark winter night, sitting outside on a New Hampshire fall evening while savoring poetry by Robert Frost, listening to the Vienna Philharmonic perform Beethoven's Symphony no. 9 in D Minor in the 150-year-old neoclassical Wiener Musikverein concert hall—all of these things are beautiful to me. Likewise, mathematics is beautiful. Some of you may think I am crazy. Remember, when I think of math, I am not talking about the endless drills that you probably did in high school. When people ask me what research I do, I say that I study the math of soap bubbles. These bubbles are actually soap films that are formed by dipping wires or frames into a bucket of soapy water. To me, these soap films are fascinating—the shapes they take, the way they reflect light, their fragile nature. They relate to mathematical shapes known as minimal surfaces. There is a harmony between the shapes soap films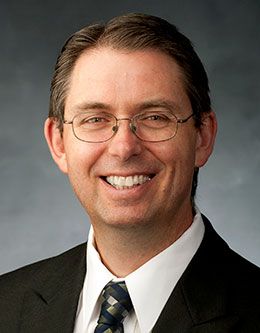 0 Views
Benjamin M. Ogles
|
Jan. 30, 2018
As President Worthen mentioned, I earned two degrees at BYU. I also met my wife, Maureen, in a family home evening group while we were both students here. Returning to BYU after twenty-one years in Ohio felt like coming home. We love being a part of this great university. In 2017 many stories were published regarding sexual harassment and assault. Celebrities, politicians, and corporate executives were among those accused of being perpetrators.1 The #MeToo campaign in social media2 and Time magazine's selection of "the silence breakers" as the Person of the Year3 highlighted the increasing, sometimes controversial, focus on this issue. The Chronicle of Higher Education, a newspaper for university faculty and administrators, recently started tracking sexual harassment stories as they came to light at universities across the nation.4 I watched these stories and others in the new year with particular interest, given two university responsibilities I have had over the last two years that focused on the issue of sexual assault. First, President Worthen asked me to serve on the Advisory Council on Campus Response to Sexual Assault. This council focused on examining the university's response to incidents of sexual misconduct.5 Our charge was to determine how to better handle the reporting process for ­victims6 of sexual assault. To gather information, we set up a website where more than 3,100 people submitted feedback. Though it took many hours, we read every response, some of which described personal, heartbreaking experiences. Our work resulted in twenty-three recommendations, all of which have been or are being implemented at BYU, including developing an amnesty policy, changing organizational structure, creating a victim advocate position, and conducting a survey of BYU students regarding sexual assault.7 The second committee I served on surveyed all full-time students during the 2017 winter semester.8 Again we learned of some BYU students' painful and distressing experiences with sexual assault. These committees were not my first encounter with the issue of sexual assault. As a stake president, I prayerfully strive to be a source of comfort and healing for victims seeking assistance. As a psychologist, I sometimes counsel those who suffer the consequences of abuse or assault. When I worked at Ohio University, I reviewed research on sexual assault while serving on dozens of thesis and dissertation committees for the graduate students of my colleague Dr. Christine Gidycz. Even with this background, my service on the Advisory Council and Campus Climate Survey Committee made me all the more keenly aware of the suffering that is associated with sexual assault. What added to my sorrow was the fact that here at BYU, even though we have high standards for our conduct, there are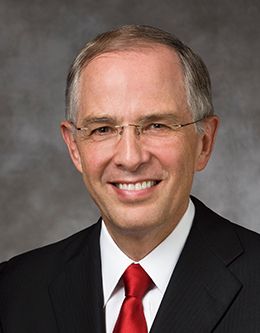 0 Views
Neil L. Andersen
|
Apr. 10, 2018
The text for this devotional is forthcoming.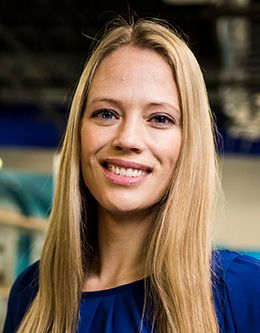 0 Views
Julie Crockett
|
Mar. 6, 2018
I am so excited to be here speaking to all of you. I know it might make me seem a little weird that I want to speak in front of thousands of ­people, but that is okay. I know I am a little weird. All my life I have enjoyed being an individual who is different from those around me. I am over six feet tall, but I still wear heels so I can be even taller. As a volleyball player, on long flights to away games I would sit cramped in my seat doing my calculus homework while my teammates teased me for being a nerd. I still find "your mom" jokes hilarious and will laugh loud enough that someone a mile away can hear. I don't know anyone exactly like me, and I truly enjoy it. Some of you may be thinking, "She is crazy! Who wants to stick out all the time? Isn't it nice to just fit in sometimes?" Whether you want to be different or you feel you are too different, it is okay. We are supposed to be different. We were different individuals in the pre-earth life, and we will continue to be different in the next life. This was important knowledge for me to gain because as I think about working toward perfection—a common goal for many of us—I worry I may lose some of my personality traits that allow me to be me. If we are all perfect, kind, faithful, obedient, and knowledgeable, will we all be the same? It would be kind of like Syndrome's statement in The Incredibles when he says he will sell his inventions so everyone can be superheroes: "And when everyone's super, no one will be" (IMDb's pages for quotes for The Incredibles [2004], imdb.com/title/tt0317705/quotes). Now I don't fear that all of us will become ­perfect in this life—of course none of us will be perfect in a lifetime. But as I continue to work toward this common goal, I want to keep my sense of self. How can I keep my individuality while striving for perfection? I will work to answer the following questions and discuss several examples. First, what defines our individuality and why is individuality important? Second, what is perfection and what attributes define it? Do we have to be the same to be perfect, or can we be different? Third, I will give some examples of a group of individuals who represent both perfection and individuality. Fourth, I will focus on us—where we are and where we go from here. How do we learn to love and strengthen our individual attributes and become like Christ? The Blessings of Individuality First, what defines our individuality and why is it important? One of the ways we are individuals is through our gifts—those things that come easily to us. Our innate capabilities help define who we are and are often related to those things we are naturally inclined to enjoy. In addition, we all have different experiences in life, which results in an infinite number of perspectiv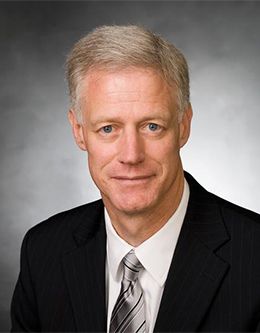 0 Views
Kevin J Worthen
|
Jan. 9, 2018
In 1962, Thomas Kuhn published a book, The Structure of Scientific Revolutions, in which he set forth his view that development in scientific knowledge did not progress in a linear, continuous fashion but rather through periodic radical changes in the framework through which scientific questions are considered. Kuhn called these radical changes "paradigm shifts."1 While the validity of Kuhn's theory has been extensively debated in the last fifty years, there is little dispute that his book brought the terms paradigm shift and paradigm into popular culture. Today, dictionaries broadly define a paradigm as "a philosophical or theoretical framework."2 It is a set of principles or ideas that provides a particular way of interpreting events. One textbook explains: A paradigm is . . . a way of thinking about or viewing the world. . . . A paradigm is like the lens on a pair of glasses. . . . If you put on red glasses, everything looks red. If you put on pink glasses, the world looks pink. If you put on yellow glasses, everything around you looks more yellow.3 All of us view events through particular paradigms or lenses. If the lenses are accurate, the paradigm enhances our understanding and knowledge. If they are distorted, we sometimes make mistakes, which causes a paradigm shift. Let me illustrate with a short video. [The video portrayed a conversation between two men over a ship radio arguing who will change course. The ship's captain insists the other change his course to avoid collision, only to find out the other voice is speaking from a lighthouse.4] Now that is what you might call a paradigm shift. There have always been competing paradigms in every discipline and, more important, in the overall cultures in which we live. This is especially evident in today's society, in which people can view the same event and reach dramatically different conclusions, not only as to what the event means but even as to what actually happened. Given the confusion that these competing paradigms seem to engender, we are blessed to live in a time and situation in which we have modern-day revelation to provide a more complete and accurate framework in which all our lives' events, both individually and globally, can be better understood. While these latter-day revelations in one sense have effectuated a remarkable paradigm shift in religious understanding, in another sense they are really a restoration of a paradigm or framework that God provided to His children from the beginning of time—a framework for understanding all the events in the world, from before its creation and extending through its future millennial season into the eternities. This framework or paradigm has various names. "In the scriptures God's plan is called a merciful plan,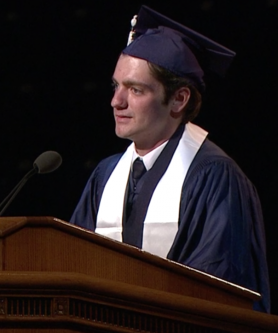 0 Views
Michael William Morgan
|
Aug. 17, 2017
I am honored to be here today. It is a testament that BYU's education works when a freshman as awkward as I was can enter BYU and emerge ready for the workforce. I can honestly say that my BYU experience has changed who I am for the better. I am sure many of you feel the same. When I say BYU changed who I am for the better, I do not mean only that I have a more developed skill set to offer employers—I hope I do—but I believe that my BYU experience also changed how I view myself at a fundamental level. That is the topic of my short speech. I would like to share how my BYU experience affected my personal identity. I will also attempt to tackle something more important: that is, pinpointing an essential part of our identity that will endure despite any life experiences that come our way. Let me give you an example of how my experience at BYU changed who I am. During my education I identified myself as a straight-A student—until I took Economics 110. That class shattered what I thought was a big part of my identity. And that was in my first semester at BYU! Oddly enough, this perceived failure helped me find a deeper identity. Whereas I used to identify myself as a 4.0 student, my experience with Economics 110 forced me to change this. Instead I started to identify myself not by my GPA but by my work ethic. Identifying myself apart from my grades helped me choose to graduate with honors. Writing my honors thesis turned out to be more difficult than I had expected, and there were times when I was tempted to give up. I could have, because it would not have affected my GPA. But I finished because I identified myself not by my grades but as a hardworking student who finishes what I start. Looking back, the decision to finish my thesis allowed for one of the best memories I have of my undergraduate studies. Dr. Dave Jensen, one of my professors from the BYU Philosophy Department, taught me this principle: the way we view ourselves affects our choices. In other words, we choose to do things that align with our self-­perceptions. People who identify themselves as tech-savvy will spend time researching technology. Those who identify themselves as good students will study hard. Students who identify themselves as engineers will probably never leave the Clyde Building. Establishing our identity is important. Who we are affects how we live our lives. But sometimes the aspects of life that help define our identities change, and then we are forced to find a deeper and more fundamental identity. This is a normal experience, as illustrated by my straight-A story. But sometimes this can be traumatic. For example, this summer I had the opportunity to volunteer at Camp Kesem, a summer camp for kids whose parents have cancer. A major part of who I am—a major part of my identity—comes from my relationship with my parents. I cannot i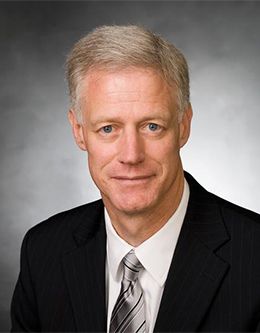 0 Views
Kevin J Worthen
|
Aug. 17, 2017
I have long been fascinated by words and language. My children would call me a word nerd. I'm the kind of person who wonders why we drive on parkways and park on driveways. Think about it. Shouldn't it be the other way around? Similarly, have you ever wondered if a fly lost its wings, would we call it a walk? Again, you have to think about it—and now you know why my children groan a lot when I try to use my sense of humor. My love of language is one reason why I enjoy graduation ceremonies so much. At graduation we hear words that we don't ordinarily use in everyday life. We use terms like cum laude, with either summa or magna attached as modifiers; these are not terms typically bandied about during the family dinner hour. Two of the terms we often hear at graduation are alma mater and alumni. In a few minutes Amy Fennegan will officially welcome you graduates as alumni of BYU, and upon graduation, BYU will become your alma mater. Again, these are not words that we use in many other settings. Interestingly, at least to me, and instructively, neither of these terms originated in connection with graduation or even higher education. Alma mater is a two-word Latin term that literally translated means "bounteous [or] nourishing mother."1 In its early form, "it was a title given by the Romans to several goddesses but in particular to Ceres and Cybele, both representing fostering mother figures."2 The association with higher education came many centuries later when the University of Bologna—which many identify as the first university in the Western world—adopted as its motto Alma mater studiorum, meaning "nurturing mother of studies."3 Since that time alma mater has been used in a variety of ways at universities. And the idea that universities play a special "nurturing" role in the development of their students—somewhat like though not identical to that of a parent—has taken hold in American society to the extent that the prevailing definition of alma mater now is the university or college from which one has graduated.4 The term alumni similarly developed outside of academia and likewise referred to a special, almost parent-like relationship. In Rome, alumni was first used as a term that generally referred to "children abandoned by their parents and brought up in the home of someone else"5—what we might now call foster children. Over time the term alumni came to also refer to students or pupils in an educational setting. In this setting today it is worth noting that the two terms we hear often at graduation—alma mater and alumni—both originally referred to a special relationship, one very much like but also different from that between a parent and a child. M
0 Views
Amy Fennegan
|
Apr. 27, 2017
What a beautiful sight! It is my privilege to stand before an audience as full of promise and potential as this one. As president of the BYU Alumni Association, it is my privilege to hereby confer on each of you graduates lifetime membership in the Brigham Young University Alumni Association. I offer you congratulations and welcome you into this great association of more than 415,000 alumni. Our alumni association had an ad campaign prompting us to remember our time at BYU with the tagline "Remember when; remember why." We all have a BYU story. Recently I asked some of you graduates why you chose to come here. One of you said: Both of my parents went to BYU. Hearing their stories and seeing the relationships they built here made me want to have that experience for myself. Another graduate answered: I chose BYU because of the concentration of goodness I found when I first visited the campus. I can relate to these reasons. I fell in love with BYU at a young age, when my family lived in Heritage Halls for a couple of summers while my dad worked on his doctorate. But some of you might have had very different reasons for attending BYU. My husband came here on an athletic scholarship. He knew very little about Mormons then. Imagine his surprise on the first fast Sunday when the Cannon Center did not open for breakfast. Regardless of why we chose to attend this university, we all now have in common a BYU experience. Some of the fond memories that you graduates have shared with me include this one: Professors knew my name, wanted to hear about my life, and cared about me as a person. Another graduate shared the following: One of my professors asked our class to tour the Education in Zion exhibit. During my visit, I realized that I was part of something greater than just earning my bachelor's degree. I realized the sacrifice that was required to build such an elite institution, and I realized that I had a part to play in continuing the tradition of educating Zion, wherever I went forth to serve. Finally, here is something recalled by another alum: We would meet for church every Sunday in the Clyde Building foyer. I will never forget ­watching from the long windows as the snow fell when I received the prompting that I should serve a mission. Our BYU stories have played a major role in shaping us. We all leave this place with memories and experiences that have shaped our future for good and serve as a springboard for the next phase of life. The BYU Alumni Association is really all about this next phase. Our purpose is to help you stay connected to BYU. One way alumni help that happen is by mentoring and supporting current students. Carrie O'Dell is a recent graduate of BYU. Like you, she worked hard and sacrificed to make the most of her BYU education. Because of a family hardship, she needed a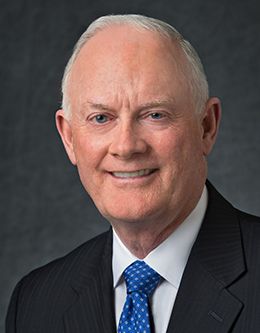 10,630 Views
Kim B. Clark
|
Aug. 22, 2016
I count it a great blessing and a privilege to speak today at this university conference. I love to come to this campus. Before I begin my formal remarks, I am going to tell you a little story about why I feel so strongly about this place. It is not only because as a student here for a year after my mission I found my professional calling to be a teacher and a scholar at the feet of truly, truly inspiring teachers like Larry T. Wimmer and others, but it is also because I met Sue here. I want to tell you this little story about why I get a chill that just covers me when I walk on this campus. I had met Sue, and we were in the same family home evening group. We went for a walk one night, and I had the very distinct impression from the Spirit: "This is your ­eternal companion." Fortunately, she had the same feeling. Just a couple of days later I was walking along a diagonal sidewalk toward where in those days the sidewalks met in a big X, right about where the Harold B. Lee Library annex is now. I was walking along toward that X when the national anthem began playing, so I stopped. When it finished playing, I walked along the sidewalk and came to where the sidewalks crossed in an X. I ran into Sue right there in the middle of the X. It was on a Wednesday afternoon, and there were thousands of students in that area. And I ran into my eternal companion in the center of the X! I didn't say this to the Lord, but I got it. Just a few weeks ago we celebrated our forty-fifth anniversary. She is the love of my life. I came here to find her because she wasn't in Boston. She was here. I am so grateful. And whenever I walk on this campus I feel the same way. So I love to come here. And I love you. The Lord has blessed me with the gift of love for you. I believe He wants me in my responsibilities now to see you and love you the way He sees you and loves you. I pray that you will feel that love today. I also pray that the Holy Ghost will be with us as we consider together the implications of a very simple message. This message has come to me personally, but I feel that I should share it with you. The Need to Be Better Here it is: Whatever level of spirituality we now enjoy in our lives; whatever degree of faith in Jesus Christ we now have; whatever strength of commitment and consecration; whatever degree of obedience, hope, or charity is ours; and whatever level of professional skill or ability we have obtained, it will not be sufficient for the work that lies ahead. I believe this message fits into a beautiful pattern the Lord has established in the Restoration, beginning with His appearance with His Father to Joseph Smith in 1820. Line upon line, precept upon precept, and step by step, Jesus Christ has built up His Church and His people. He has said: For I will raise up unto myself a pure people, that will serve me in righteousness.1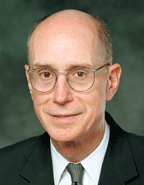 554 Views
Henry B. Eyring
|
Sep. 9, 2014
I am grateful to be with you as we celebrate the inauguration of President Kevin J Worthen as the new leader of this great university. He will help move it upward on a steady path of progress that his distinguished predecessors have marked and followed. He is particularly well prepared and suited to this task. A precious preparation was to have President Cecil O. Samuelson as an inspired mentor. We honor President and Sister Samuelson today. President Samuelson was and is an example of the educational ideals fixed at the heart of this university when it was founded. President Worthen, from his long experience as a student, a teacher, and an effective leader here at this university, knows and honors its roots. Its founder, President Brigham Young, set its course based on an inspired view of education. One line captures the vigor of his view. It is a message to all in this enterprise of learning, and it describes the effect that the leadership of President Worthen will have on those who study, teach, and serve here. This leadership will "put forth your ability to learn as fast as you can, and gather all the strength of mind and principle of faith you possibly can, and then distribute your knowledge to the people" (JD 8:146). For President Worthen that view has permeated his own life, and it will guide his leadership here. This is a vibrant and determined community of learners and lifters. Students, faculty, and staff here are driven by a desire and a strength of mind to learn as fast as they can. Their confidence that they can and must improve springs from their faith that they are children of God—who knows all truth and will prosper their efforts to find it. And it comes from a faith that by the Spirit of Christ they can recognize what is good and true. It goes beyond learning for ourselves. The vision at the founding was that all here will seek truth not for themselves alone but will also distribute what they have learned to bless others. There is a sign at the edge of this campus: "Enter to learn; go forth to serve." That is more than a slogan; it is a main part of the founding vision. As President Worthen knows, inspired leaders and teachers here have made it possible for students to begin to serve with what they have learned while they are still here. They don't wait to graduate to become colleagues in the role of teachers. Many of the faculty include students in their own efforts to learn by inviting them to participate as partners in their own studies. In fairness, that is neither new nor unique to Brigham Young University. But here that view of students as colleagues is in its very nature. Everyone is a learner and everyone is a mentor. All can share in the faith that with God's help they can learn, and then they can help others learn, grow, and change for the better. President Worthen and his predecessors have been masters at maintaining and nurturing a shared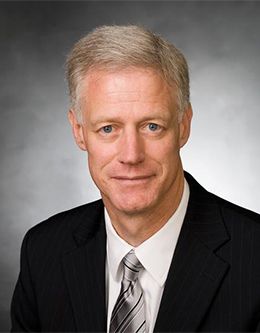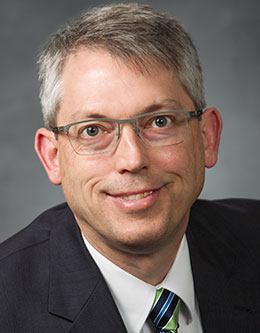 590 Views
Larry L. Howell
|
May 17, 2016
The text for this speech is not available. However, please enjoy watching or listening to it through the links provided.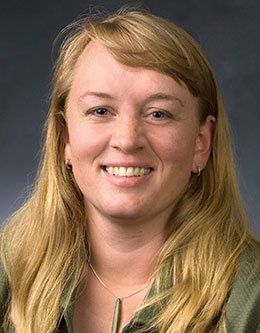 0 Views
Amy Harris
|
July 18, 2017
I am going to tell you two stories today: a short one about dead cats and a long one about dead people. Dead Cats First, dead cats. Now, I know you might be tired of so many talks beginning with stories about dead cats, but bear with me. My parents' views on pets—cats or otherwise—could not have been more different. My mother grew up in a household that didn't allow animals in the house; my dad grew up in a home where pets, at one point even including a monkey, were allowed inside. Over their sixty-some-odd years of marriage, my parents struck a bit of a compromise about pets in our home. Smaller cage-bound animals such as hamsters, snakes, frogs, toads, and fish were allowed inside, but larger animals such as cats, dogs, and any animal destined to become dinner stayed in the garage, the doghouse, or the chicken coop. Dogs were confined, but cats were free to roam. Well, they were free to roam as long as I didn't pick them up and dress them in my dolls' clothing—a fate most of them contemplated with a mixture of trepidation and resignation. When I was very young, we lived on a busy intersection with constant traffic. The combination of this location and the pet policy meant that cats—and there seemed to be an endless parade of them that somehow ended up at our house—rarely died of old age. I liked the cats and mourned their loss, and at some point I began to memorize the names and faces of all the cats who had lived, loved, and then shuffled off their mortal coils at our house. Eventually I was unable to keep all of the memories and names straight, and, concerned, I asked my mom whether all those cats would meet us in heaven and whether they would recognize us and we them. She assured me that they would—that the cats would remember me and I them. Forever. Now, the impact of that story isn't so much about the cats, but it is about my mother's assurances that relationships last, much like photographs of the two of us have lasted far beyond the moments they captured. Relationships are durable and meaningful—even beyond death. This idea was central to my childhood. As the youngest of nine children, I arrived after three of my four grandparents, a handful of cousins, and my brother had died. Knowing that death would not forever prevent me from knowing those people was deeply comforting and grounding. In a way, that early understanding about relationships has shaped my professional pursuits. I have spent my entire adult life studying relationships, particularly family relationships, and the power they have—for good or ill—to shape social, economic, religious, political, material, and emotional possibilities and realities. My research focuses mostly on eighteenth-century England. This means I study dead people and what they can teach us. As Thomas W. Laqueur put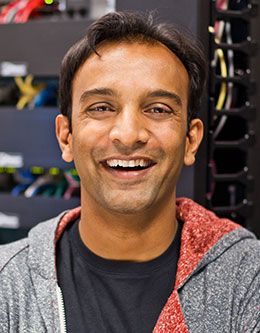 0 Views
DJ Patil
|
Feb. 13, 2018
 Full text for this forum will not be available. Instead, please access the video or enjoy this summary. Dr. Dhanurjay "DJ" Patil shared how much good can be accomplished with an understanding of data science and sharing information at Tuesday's BYU Forum. He shared many examples of how analyzing databases helped people, communities and the nation. Patil emphasized the incredible advances in technology that have happened in just the last decade. Technology brought us instant, real-time, on-demand, one-day shipping and more. Students can still remember growing up with paper maps, cord phones and not being able to DVR a favorite television show. "We have seen a technology revolution take place in our lifetime … in literally just a decade!" Patil said. Patil argued that data is behind the revolution. When he was the U.S. Chief Data Scientist, the mission statement included the charge "to responsibly unleash the power of data to benefit all Americans." Patil focused on what responsibility to all Americans looks like, because this technology revolution is not happening for everyone. "A technology is neither radical nor revolutionary unless it benefits everyone," said Patil. The way technology can help everyone is to have data and databases shared, in a secure way, so people can learn from their own and other's processes. Data is used to look at what is actually happening, who is actually involved, and then applied in the most efficient way to help others and improve lives, Patil said. There are 11.4 million Americans who cycle through about 3,100 jails and stay an average of 23 days. The technology revolution is not helping these people nationwide, yet. Patil suggested the police force could have access to a database that is securely shared with local healthcare facilities. Then, when an officer arrests someone, she or he could check the database for the best place for that individual. If the arrested person has been cycling through jail, the database would reveal that and the person could be taken to a rehab facility or mental health institution instead.