views Views
Dallan R. Moody
|
Mar. 6, 2012
As a brand-new missionary in England, I was assigned to the southern coast for my first area. One Sunday afternoon my companion 
and I decided to go tracting in the small town of Sandwich, located just a few miles north of the white cliffs of Dover. After a few hours of 
knocking on doors, feeling like we must have talked to every living person in the place—and without any success at all—we sat down dejectedly on 
a nearby bench. Although it was summertime, it was a rather cold and damp day, as sometimes happens in England. Feeling downcast due to 
the lack of response to our efforts to share the gospel, my companion tried to lighten the mood by remarking, "It's okay, Elder. It could be 
worse: it could be one degree colder right now." His comment was well received and hit home. Life really wasn't bad. We were in a 
beautiful country. We had the gospel. We were missionaries on the Lord's errand. In fact, I had more blessings than problems. I felt much better 
knocking on doors the rest of the afternoon, armed with an enlightened attitude and a purer perspective—although I was still cold and damp and I 
still wished someone would listen. As insightful and perceptive as was my companion's point—that "it could be worse: it could be one 
degree colder"—what happens when it does get one degree colder? Or, for that matter, what happens when, metaphorically speaking, it gets ten or 
even fifty degrees colder? What happens when the pressure is on, the crowd is watching, and the game is on the line? In a college 
environment, what do you do when the homework is grueling, the exams are punishing, the roommates are exasperating, and the longed-for eternal 
companion is not materializing? Or, after college, what do you do if you don't land a job, you get laid off, you have stress in your marriage, 
you have poor health, or your teenagers don't listen? In those times of trial, despair, fear, and worry, the stage is best set for God to show 
forth His power. Indeed, it is often in the most dire of circumstances that God's arm is revealed most miraculously. Miracles require 
faith and generally some amount of courage and hope on our part as well as trust that God will always do His part. We must also remember that 
God's ways are not our ways. His response to a given situation might be different than what we want to have happen. In addition, the timing of 
His response could vary greatly from our expected timing. Yet in all cases, God's involvement in our lives is carefully crafted to bring about 
the greatest good. For "he doeth not anything save it be for the benefit of the world."1 Find Courage and 
Hope Several years ago I gave a lesson in my elders quorum based on the July 2004 First Presidency message written by President Thomas 
S. Monson and titled "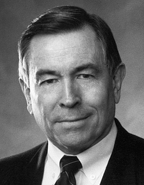 views Views
W. Eugene Hansen
|
June 30, 1998
It is always a very special experience to be on the campus of this great university and to feel the spirit of so many who are here for the right reason and with the right attitude. Time and time again we hear the comments of groups and individuals who have visited here as an extension of their trip to Church headquarters. It's so reassuring to hear their praise and compliments of the school and the student body and the spirit that they perceive as they walk the halls and the grounds taking careful note of what they experience. Most every one of these visitors remark that this campus is different. There is a sense of enthusiasm and industry, a sense of respect and determination, a sense of confidence and spirituality—all of which inspires confidence by the visitors, in you the student body, the faculty, and the Church. That should be reassurance to you of how the world needs a generation of young people who know why they are here and where they are going and the direction they need to take to get there. We commend you. Today I would like to talk about some things that I hope will be helpful in your lives as students, as spouses, and as parents. I have titled what I'll say "The Importance of Balance." It has been my experience that balance is sometimes very elusive as we struggle to meet the pressures and challenges that are ever present. So I hope I can share some thoughts that will be useful in the challenging experience we call life. I think of the definition someone coined: "Life is what happens while you are making other plans." First may I congratulate you on meeting the academic, citizenship, and moral requirements to gain admission here—you have instant credibility with me. Not that you won't be required to continue to verify those requirements as you pursue your education. Of course you will, but it should make you feel good just knowing that you made the team. I commend you for having exhibited the mental and physical discipline that brings you to this point in your life. No doubt you realize the importance by now of maintaining that discipline in both the academic and moral aspects of your lives. As you continue to make the right choices, you will have tremendous opportunities for continued growth and development. It is so sad to see poor choices being made at critical times, choices that have very seriously limited the options a person has for future opportunity. No doubt you will continue to see the "poor-choices" factor operating all the days of your life. Consider it ongoing evidence for you to make good choices and to be consciously striving to improve yourself each day. I recall a motivational speaker during my teenage years making the statement, "I know of no one to be pitied more than one whose future is in the past." What a sobering thought—bad choices seriously compromising opportunities of the future. So if you are tempted to take tha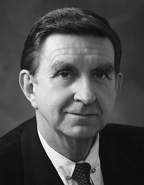 views Views
Marion D. Hanks
|
Apr. 16, 1996
This pleasant introduction reminds me of some of the things I've been up to over the vanished years. I heard recently someone say that nostalgia is a wonderful thing, but what good is it if you can't remember anything? We have very happy memories, and some of them relate to these folks sitting behind me for whom I have the highest and most sincere regard. These kind words also reaffirm the feeling that I had when I gave an answer to a bubbly young woman who detached herself from a handsome boyfriend at the entrance of the Salt Lake Temple and walked over to shake my hand. "Didn't you used to be Elder Hanks?" she asked. I said, "Yes, I used to be, still am, and hope to be in the future Elder Hanks." I remember when I came here as a substitute for a General Authority who fell ill at the last moment, and I stood in his place. I recalled an experience of Dr. Hashimoto, a revered and respected professor at the University of Utah, when he faced his class the day after Pearl Harbor. (He was an authentic American with ethnic roots.) He stood before his class that morning and quietly said, "Don't blame me, I'm Irish." Well, this young lady's question—though it did in fact amuse me—indicated that, like many others, she probably doesn't really understand what a General Authority emeritus is. She, however, is a step ahead of another bright young person who confronted me after a wedding I had performed, looked up into my face intently, and said, "Who are you?" As to what an emeritus is, I don't really know either, but as one who started obviously very young, some things have happened in this change of status. It has not yet meant quick eradication or annihilation, but it has offered some relief from basketsful of meetings and travel so consistent and relentless that it became less than looked forward to: so many postponed dreams of family associations and participation on occasions like Mother's Day, which I missed consistently through my years of service. These postponed dreams have been revivified and realized. We do still travel together occasionally to various parts of the world on humanitarian projects that have brought us great joy and satisfaction. We are deeply grateful for that. In the Pacific Islands just a few weeks ago, Maxine and I listened to the chatter of myna birds in their incessant, four-syllable, two-word message. They speak it constantly, with no variation in melody. At first when I heard them, "Beep-beep, beep-beep ," I said to my wife that America's enterprising commercial entity has reached clear across the world and what they're saying is, "Pizza-pizza, pizza-pizza." She said, "No, no. They're further ahead than that. They have the political message of the current time: they're saying, 'Veto-veto, veto-veto.'" Well, I'm very grateful for this visit with this student body. A lot of our happiest memories occurred in relati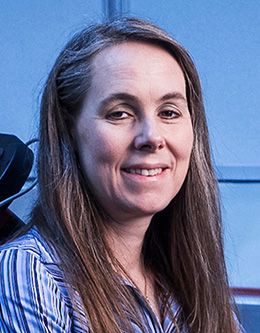 views Views
Denise Stephens
|
July 3, 2018
Years ago my husband bought me a cute little plaque that says, "If it weren't for the last minute, I would never get anything done." I am sure we can all relate. In our hurried and rushed lives, we often focus too much on the things that have deadlines, and we fail to make time for the things that matter most. We forget who we really are, and we lose sight of the eternal. We fail to take the time to pray, to ponder, to seek personal revelation, to follow the promptings of the Spirit, to recognize God's hand in our lives, and to feel His love. With eyes cast down and focused on the task at hand, we forget to look up. Today I want to remind all of us to take the time to look up. All Things Bear Record of God I am an astronomer, and I have always been fascinated with space. One of my earliest memories involves being at a school book fair when I was five or six years old and picking up a picture book containing photographs of Jupiter and its moons. The Voyager spacecraft had just arrived at Jupiter and had returned the most stunning images of the four Galilean moons. I can still remember pictures of the moon Io in this book, with its volcanoes and intense orange and yellow colors. This little moon, just slightly larger than Earth's moon, should have been geologically dead—a gray, cratered world similar to our own moon. Instead it presented a beautiful, chaotic, changing landscape that absolutely intrigued me as a child. I was hooked. As an astronomer, I often wonder why God created objects like the moon Io? If you really think about it, there is no reason for our solar system to consist of anything more than a sun, a moon, and an earth. So why put eight planets around the sun instead of one? Why create exotic moons like Io around giant planets? Why create Pluto and his friends in the Kuiper belt? When I first saw pictures of Pluto and the heart-shaped region we call the Tombaugh Regio, I couldn't help but wonder if God had intentionally created this geological feature in the shape of a heart on Pluto—a feature that would just happen to be in the right location for us to see as the New Horizons spacecraft flew by during a four-hour window on July 14, 2015. Did God put that feature on Pluto billions of years ago, knowing we would never see it until these last days, to remind us of His love and to remind us that He is aware of us? I don't know, but maybe. As I have studied God's creations in the heavens, I have come to believe that all of God's creations serve a purpose and exist for a reason. When Moses asked God to tell him "why these things are so," God's response was, "For mine own purpose have I made these things. Here is wisdom and it remaineth in me" (Moses 1:30–31). We may not know the whys of all of God's creations, but each of God's vast creations is a rem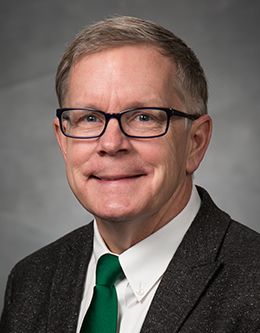 views Views
Michael J. Dorff
|
Apr. 3, 2018
I have a confession. I have been wondering whether I should admit this to such a large crowd, but here we go. My confession is that I love mathematics! I know that for some of you, the word math brings a flood of bad memories. So before people get up to leave, let me share with you a different way to see math. Seeing Beauty Unfortunately, many people have the mistaken idea that math is just a set of rules and calculations. That is not mathematics. My family and I love the NCAA March Madness basketball tournament. Sitting around with friends and watching an underdog team beat a highly favored team with a last-second desperation shot is exciting. Compare such a thrilling basketball game to being alone in a gym shooting hundreds and hundreds of free throws. If all I ever did were to shoot free throws over and over all by myself and never play or watch a real game of basketball, I wouldn't like basketball. The same is true with math. Doing endless math drills is like shooting free throws over and over. It is not mathematics. To me, math can be like a game of strategy, such as The Settlers of Catan. Once you know the rules of the game, you can explore where the game can take you. In some ways math is like genealogy. You have several family lines to work on, and you may get stuck. But then a new piece of information opens up a previously blocked family line. You get excited and new results are uncovered. The same happens with mathematics. You could be working at the Disney Research Group using math to create realistic-looking hair in the movie Moana, you could be designing a new method for Netflix to determine what movies a subscriber would like, or you could even be working on an abstract math problem that uncovers new results, such as finding a fast algorithm to determine whether or not a number is prime. That is how I see math and why I love it. To me, mathematics is beautiful. Now, the world has many beautiful things. Watching a rising full moon peek over the Wasatch Mountains on a dark winter night, sitting outside on a New Hampshire fall evening while savoring poetry by Robert Frost, listening to the Vienna Philharmonic perform Beethoven's Symphony no. 9 in D Minor in the 150-year-old neoclassical Wiener Musikverein concert hall—all of these things are beautiful to me. Likewise, mathematics is beautiful. Some of you may think I am crazy. Remember, when I think of math, I am not talking about the endless drills that you probably did in high school. When people ask me what research I do, I say that I study the math of soap bubbles. These bubbles are actually soap films that are formed by dipping wires or frames into a bucket of soapy water. To me, these soap films are fascinating—the shapes they take, the way they reflect light, their fragile nature. They relate to mathematical shapes known as minimal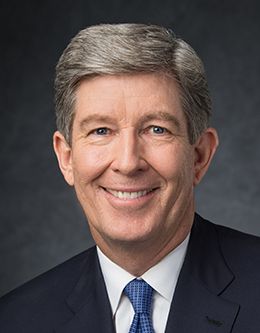 views Views
S. Gifford Nielsen
|
Feb. 27, 2018
I pray that the Spirit will be with us to prompt our thinking as we join together today. It is an honor for me to be with you. Having my nephew Mike play the organ and my grandchildren Ashlyn and Drew give the prayers just adds to the joy. Looking on the Bright Side Our son shared a story told to him by a teacher at BYU recounting a family's experience while hosting an apostle in their home during a stake conference weekend. The mother was anxious to prepare things as perfectly as possible for their respected visitor, yet she found it challenging to keep the house clean while her rambunctious young boys ran and played from room to room. In an act of desperation, after carefully cleaning the guest bathroom, she pinned a note to the towels that read, "Touch these—you die!" The note did the trick, because when the guest arrived, the house looked tidy and all went well. After the apostle left, the weary hostess was just about to sit down to relax when she had a horrifying thought: "Did anyone ever take the note off the towels?" Running to the guest bathroom, she was mortified at what she saw. The note was still in place and the bath towels were clean and dry, but hanging on a hook nearby was a totally soaked hand towel. Can you imagine what was going through her mind? This story became a treasure that brought the family closer together as they chose to find the humor in the experience. We all have days that go very differently than planned. The mother could have let this incident make her feel like a failure. Instead, she looked at the bright side of an embarrassing situation. Marjorie Pay Hinckley, the wife of President Gordon B. Hinckley, said, "The only way to get through life is to laugh your way through it. You either have to laugh or cry. I prefer to laugh. Crying gives me a headache."1 "Arise and Shine Forth" How do you handle life's challenges and not let them bring you down? In Doctrine and Covenants 115:5 the Lord told us, "Arise and shine forth, that thy light may be a standard for the nations." The phrase "arise and shine forth" reminds me of the BYU fight song. I love this university! While I was a student here, I played basketball and football, and one of my fondest memories as an athlete was to run on the court or the field to the sound of "Rise and shout, the Cougars are out." Have you ever seriously thought about the words to the fight song and pondered their meaning? Rise, all loyal Cougars, and hurl your challenge to the foe. You will fight day or night, rain or snow. Loyal, strong, and true, Wear the white and blue. While we sing, get set to spring. Come on, Cougars, it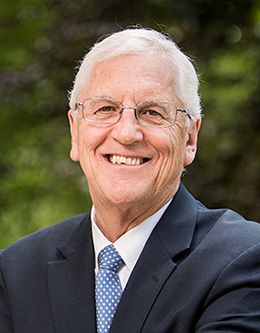 views Views
Michael Orme
|
June 5, 2018
I. Introduction My family thinks that I am somewhat obsessive about all things BYU. For example, I go to sleep every night on a Y-logoed pillowcase, head out to my car each morning through a door adorned with a large magnetic Y, fly a large Y flag on my front porch on BYU game days, and display numerous BYU-themed posters around our home. These posters generally celebrate historic BYU coaches, athletes, and events, such as BYU's 1984 national championship in football, the 2006 John Beck to Jonny Harline winning touchdown pass against the University of Utah, and a ­certain BYU basketball national player of the year in 2011 known simply as "the Jimmer" to those who adored him. I love BYU. It is a spectacular place to study and to work. Like many of you, I have a long, varied, and personally rewarding association with BYU: My mother was a freshman at BYU around 1950. At that time BYU had only a few thousand students and was housed in a small collection of buildings mostly clustered on the southwest corner of campus. As you know, BYU was and continues to be a work in progress. My first recollection of BYU was watching its fast-paced 1966 NIT basketball championship team when I was only fourteen years old. Although I am a fifth-generation Mormon and a descendant of nineteenth-century pioneer stock, I was the first member of my extended family to actually graduate from BYU. I later became a "double Cougar" when I graduated with the third class of BYU's law school. One of my most treasured mementos from the law school is a photograph of Rex E. Lee handing me my law degree diploma in 1978. In my view, Rex was the finest lawyer of his generation. As an undergraduate student at BYU, I met my wonderful wife, Dottie, in a BYU family home evening group. We have been happily married for nearly forty-two years. All of our four children graduated from BYU and married fellow Cougars. We have fourteen grandchildren now—all ­hoping for the day when they might get to "rise and shout"1 as students at this prestigious university. To cap it all off, for nearly thirty years I have had the great privilege of working as an attorney for BYU in the Office of the General Counsel. Some may wonder why BYU needs so many highly capable attorneys and support staff members. I can only tell you that we live in legally perilous times and that the legal professionals at BYU are working hard and effectively behind the scenes to advance and protect BYU and its standards, ­values, and assets. I am really proud of all that this great collegial group has accomplished. II. BYU Is a Special Place For me, being employed at any institution of higher education would be a noble calling. Those of us associated with American higher education get to wake up every workday with an extra­ordinary opportunity to advance the greater good of society. Working t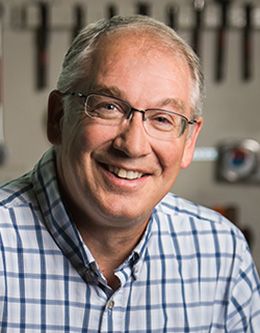 views Views
Steven L. Shumway
|
June 26, 2018
Brothers and sisters, not too many years ago, as an undergraduate student at BYU, I was attending these devotionals with a wonderful young lady I had met in a BYU student ward. Through some investigation, I learned that on certain days, when I was finishing a physics class in the Eyring Science Center, this young lady was also finishing a class in the Spencer W. Kimball Tower. I was careful to make sure that each week we would "coincidentally" meet on the sidewalk of the intersection of these two buildings so we could attend devotionals together or walk to the Wilkinson Center to have lunch. This young lady and I have now been married for thirty-three years. My wife, Joyce, and I are happy to be here today and to share this brief time with you. I hope that what I say today might be meaningful and uplifting, and I appreciate the prayer and music, which have invited the Spirit to be with us. Quickening Our Pace When I was first considering what topic I might address for this devotional, I was walking home from the priesthood session of our last general conference reflecting on my impressions of our new prophet, President Russell M. Nelson. Everything—from the way President Nelson approached the stand to the manner and tone in which he delivered his messages to the new directions that were presented regarding priesthood quorums and, later, the reemphasis on ministering in the Savior's way—caused me to reflect on my service in the gospel of Jesus Christ. I determined that in order to keep up in terms of the gospel, I was going to need to roll up my sleeves and rededicate myself to the work—early retirement didn't seem to be an option. Indeed, if I needed to "lengthen my stride" to accept President Spencer W. Kimball's challenge as a young man in the 1970s, I would now need to "quicken my pace" to be able to follow President Nelson's counsel as an adult. President Nelson's comment during the Sunday morning session of the April 2018 general conference was especially poignant to me: In coming days, it will not be possible to survive spiritually without the guiding, directing, comforting, and constant influence of the Holy Ghost.1 Surviving spiritually and having the constant influence of the Holy Ghost are the two main topics I would like to emphasize in the remaining time we have together. Getting Off the Horse to Walk To introduce my talk and to provide a context for our discussion today, I would like to tell you a story from when I was ten or eleven years old. I was raised on a cattle ranch in northwestern Wyoming, in an area that is referred to as the Big Horn Basin, between the communities of Cody and Thermopolis. Each spring on the ranch, after the baby calves were born, we would round up our cattle and take them to a pasture area in the mountains behind my grandfather's place. In this particular year we had alrea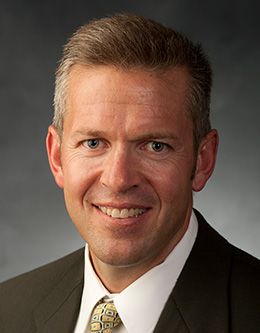 views Views
Eric D. Huntsman
|
Aug. 7, 2018
Jesus ended His pivotal and heavily symbolic discourse on the Bread of Life by declaring: Except ye eat the flesh of the Son of man, and drink his blood, ye have no life in you. . . .  He that eateth my flesh, and drinketh my blood, dwelleth in me, and I in him. [John 6:53, 56] The crowds who had followed Jesus since His miraculous feeding of the 5,000 and the Jewish religious authorities who opposed Him were not the only ones who failed to understand His meaning. Even many of His own disciples exclaimed: This is an hard saying; who can hear it? . . . From that time many of his disciples went back, and walked no more with him. [John 6:60, 66] Somewhat plaintively, Jesus turned to the Twelve and asked, "Will ye also go away?" (John 6:67). In response, Peter asked: Lord, to whom shall we go? thou hast the words of eternal life. And we believe and are sure that thou art that Christ, the Son of the living God. [John 6:68–69]1 The expression a "hard saying" has become a trope for any doctrine or practice that is difficult to understand, accept, or follow.2 Over the past few years, when I have asked my students what are hard sayings for them, although they have mentioned faith issues and apparent historical problems, they have increasingly spoken about life's challenges—challenges that seem to call into question God's love for them or struggles that they often feel they must endure alone, without the love and understanding of their fellow Saints. Such hard sayings include gender disparities, sexual and other identities, and racial and ethnic discrimination. In addition, they include a challenge that is common to almost all of us—the pain of loss and disappointment, whether that comes from the death of a loved one; poor physical, mental, or emotional health; or lost dreams. These are challenges that do not go away easily. Rather, often they are struggles that we must deal with throughout our lives. While ideally we would all, with Peter, simply respond with seemingly immediate faith, the reality is as Moroni taught: "[We] receive no witness until after the trial of [our] faith" (Ether 12:6). Just as Jacob wrestled with an angel till dawn (see Genesis 32:24–29) and Enos wrestled all night before the Lord (see Enos 1:2–6), for many of us the trial of our faith often includes long—sometimes lifelong—struggles. I submit that these struggles are necessary to our progression, but they are not struggles that we should ever face alone. While it is true that Jesus Christ and His Atonement provide us strength, healing, and salvation, in this life He often succors and blesses us through others. Employing the image of the Church as "the body of Christ" in 1 Corinthians 12:27, Quaker missionary Sarah Elizabeth Rownt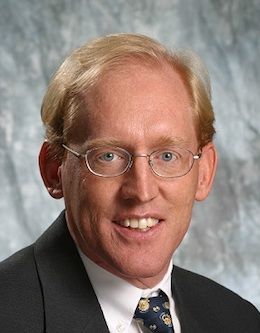 views Views
Jonathan O. Hafen
|
Aug. 16, 2018
What a great day! It is an inspiring sight to see all of you here today to celebrate both an end and a beginning! I want you to know that blue is my favorite color, so I know I am in the right place today. I was also an August BYU grad, exactly thirty years ago. I am glad we can celebrate together today. As we have just been so beautifully taught by President Worthen, you have all entered and learned, and now it is time to go forth and serve. I say this to all of you and to each of you. Your future is radiant with promise and with opportunity, and the world needs you. I love BYU! BYU exists to provide an outstanding education in an atmosphere of faith. But I believe BYU also exists because of the opportunity that it provides to connect us with others. I speak to you today on behalf of the BYU Alumni Association. Our motto is Connected for Good. I want to share with you what I think that means. My dad and my mom met at BYU in a class called Your Religious Problems. They were married a short time later, which, I suppose, solved their religious problems. They followed the example of their parents—all BYU graduates. Orval Hafen attended "the BYU" in the 1920s. He was part of BYU's debate team. He ran for student body president, and he lost! But it wasn't all bad. He met Ruth Clark, who, he wrote, "rather shied away from my attentions, but artful little rascal that she was, gave me just enough encouragement to keep me in misery" (Orval Hafen, Journal, vol. 1, 4; in possession of the author). So even though he lost the election at BYU, he won Ruth Clark's heart, and they were married. My mom's mom, Trudy Kartchner, grew up poor in Colonia Juárez, Mexico. With the encouragement of her high school religion teacher, she wrote a letter to BYU president Franklin S. Harris, who responded with a scholarship offer for tuition and a job to earn money for rent and food. She went to class for six months and then she worked for six months until finally she graduated. In her own words, "Being on the BYU campus was a time I enjoyed more than any other in my life. . . . I wouldn't have missed that for anything" ("The Life Stories of Gertrude Skousen and Ray William Kartchner," 43; in possession of the author). I hope each of you graduates have similar feelings about your time here. Trudy met her husband, Ray, at BYU. Ray attended BYU during the Depression. He worked his way through school by washing test tubes in the biology lab for twenty-five cents an hour. He got a degree in biology and was a member of BYU's tennis team. In the summer of 1987, I met my wife, Joy, here on what was supposed to be a group night hike to the Y that ended up being just the two of us. That was okay with me, and it solved one of my most pressing religious problems. She was, without a doubt, my very best BYU connection. But when we talk about our BYU connections, we aren't only tal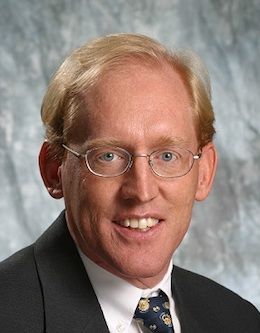 views Views
Jonathan O. Hafen
|
Apr. 26, 2018
Wow! What an impressive and inspiring sight to see all of you graduates gathered here today to celebrate an end and a beginning! You have entered and learned, and now it is time to go forth and serve. What exciting opportunities await you! I love BYU! BYU exists to provide an outstanding education in an atmosphere of faith. But I believe BYU also exists because of the opportunity it provides to connect us with others. I speak to you today on behalf of BYU's Alumni Association. Our motto is Connected for Good. I want to share with you what I think that means. My dad and my mom met at BYU in a class called Your Religious Problems. They were married a short time later, which, I suppose, solved their religious problems. Four members of my family are out there with you in this sea of blue before me—part of this great BYU class of 2018. My nephew Michael studied neuroscience and is off to medical school in Arizona. My niece Lauren studied organizational behavior and is off to take a job in the human resources department of a company in Salt Lake City. My niece Lydia studied elementary education and Spanish and is off to take her dream job teaching first graders in a Spanish immersion program at an elementary school in Saratoga Springs. My son Spencer is graduating today in finance, and he is staying right here on ­campus to go to the BYU Law School. Some­day he hopes to use his BYU education and his missionary experience in Hong Kong to work in Asia. In the summer of 1987, I met my wife, Joy, here on what was supposed to be a group night hike to the Y that ended up being just the two of us. Well, that solved one of my most pressing religious problems too, and without a doubt, she is my very best BYU connection. But when we talk about our BYU connections, we aren't only talking about our relatives. I first connected with President Kevin J Worthen when he was my state and local government professor at the BYU Law School almost thirty years ago. And yes, he was presidential even back then. While I was a student, another one of my law professors, Jim Gordon, invited me to be in the bishopric of a student ward a few months after Joy and I had married. While it was slightly intimidating spending the Sabbath with one of my law school professors, that connection during those two years created incredible mentoring that changed my life. When I studied English here before law school, Elder Jeffrey R. Holland was President Holland to me. He was the president of BYU then. That connection has meant so much to me. How I love him and look forward to hearing from him today, like all of us do. My most recent BYU connection was at a meeting a couple of weeks ago arranged through the BYU Student Alumni's BYU Connect. I met a wonderful BYU student who is an English major. She hopes to be the first college graduate in her family and someday attend law school. She dreams of bec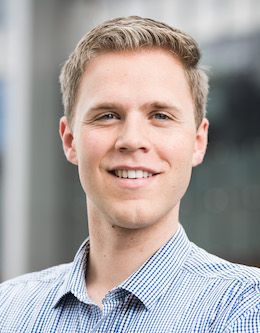 views Views
Jared T. Blanchard
|
Apr. 26, 2018
Elder Holland, President Worthen, distinguished guests, faculty, and fellow graduates, I am honored to address you today. It is truly humbling to speak to an audience of such talented and accomplished individuals, many of whom are my dear friends. I am especially happy to have my family here with me. I can honestly say that I would not have made it to this point if not for their presence in my life, which brings me to my chosen topic: the importance of being present, both for our own happiness and for the good of others. It has been said that "80 percent of success is showing up,"1 but even more important than our physical presence is our mental presence. In his book The Screwtape Letters, C. S. Lewis gave a profound description of the present that has stuck with me for years. He wrote: The Present is the point at which time touches eternity. Of the present moment, and of it only, humans have an experience analogous to the experience which [God] has of reality as a whole; in it alone freedom and actuality are offered.2 Yet sometimes we live in the past like Napoleon Dynamite's Uncle Rico, who obsessed that he could be "soakin' it up in a hot tub with [his] soul mate" if only the coach would have put him in fourth quarter.3 Yes, you probably could have won that intramural T-shirt if not for that one ref who had it out for you. Or you may have been the next Albert Einstein if not for that one failed math test freshman year. I may or may not be speaking from personal experiences. Nevertheless, we can't have freedom or actuality or true happiness if we live in the past. That also goes for the future. For the past few months, my wife, Laura, and I have stressed over our future plans. There were, and still are, so many unknowns. Where would I be accepted for graduate school? When would Laura graduate? Where would we like to live and work? I am sure our experience is not foreign to this audience. It is easy to say that I will be happy once I graduate or once I get accepted to grad school or once I get this job or once I have a house, but having that worldview can keep us from enjoying our current situation. Remember, the present is the time when we have freedom and actuality. Use that freedom to create a fulfilling life now instead of basing your happiness on something that has not happened yet. As we avoid being prisoners of the past and future, it is also important to avoid being prisoners to present distractions. Smartphones, while being wonderful tools, are common conveyors of distractions. We may well ask ourselves: How many friends have I passed by but not noticed because I was watching fail videos? How many test questions have I missed because I was checking Snapchat in class? How many innocent tree limbs could have been spared a collision with my face if I had looked up from Facebook?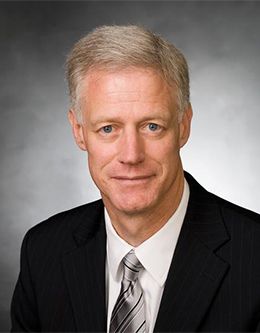 views Views
Kevin J Worthen
|
Sep. 4, 2018
The text of this speech is being edited and will be available soon.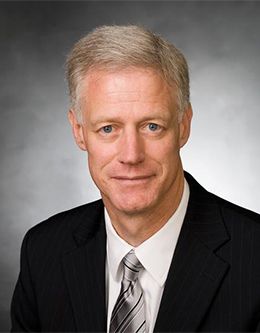 views Views
Kevin J Worthen
|
Aug. 22, 2016
It is a joy to be with you this morning. There is something about the beginning of a new school year that brings hope and optimism. Perhaps it is the chance to start out fresh—no matter how challenging the prior semester has been. Perhaps it is the promise that fall, with its crisp air and changing leaves—and, for me, football season—will soon arrive. Hopefully for all of us it is the thrill you feel in being involved in the intellect-expanding, soul-­refining, celestializing endeavor in which we are all engaged. This last year has brought many successes and a few challenges. Since we last met in this setting, more than 7,700 of our students graduated and moved on to the next phase of their lifelong learning process. During their stay here, many accomplished great things, ranging from receiving a Truman Scholarship to temple marriage. Others excelled as they represented the university in various settings. The BYU Ballroom Dance Company won the Blackpool competition in modern formation, a feat they have accomplished every time since 1989 that their three-year cycle has taken them back to England. They also took first place in Latin American formation—another repeat championship. The men's volleyball team, the men's rugby team, and the women's rugby team all competed in their respective national championship games, all on the same day. Hopefully you can identify and celebrate other successes in your areas. They are evident all around us. Improvements have also been made to our campus infrastructure. We completed fund-raising for the new Engineering Building, and construction is now underway. Expansion of the Harman Building has begun, in large part to expand the online learning environment here on campus, and the new Marriott Center Annex, housing our men's and women's basketball teams, is nearing completion. My thanks to all those involved in these and numerous other projects on campus. We have also faced challenges in this past year—challenges that give us opportunities to improve. As I am sure you are all aware, we are examining in depth the reporting process for our students and other aspects of the way we handle sexual assault cases. It causes us deep sorrow to know that members of our community would be victimized in such a devastating way. We are anxious to help them. A group of faculty and administrators have worked tirelessly during the summer to help us know how best to do that. We anticipate that this fall the advisory council will present their recommendations to the President's Council. We will then address the topic with the campus community more in depth. In the meantime, let me emphasize that the top priority in this extensive effort is the safety and well-being of our students, especially those who have been the victims of sexual assault. Efforts will continue until sexual assault is eliminated from our campus environment. Learning at Brig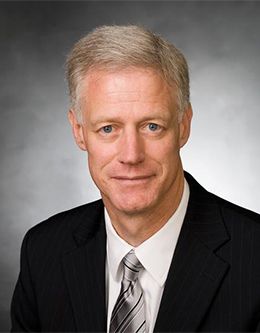 views Views
Kevin J Worthen
|
Aug. 24, 2015
It is wonderful to see you all here this ­morning and to feel the joy, warmth, and enthusiasm you radiate. I count it as one of the great blessings of my life that I have the opportunity to associate daily with such ­talented, consecrated people whose main focus is to provide our students with the kind of holistic learning experience that President Spencer W. Kimball called "education for eternity."1 I am grateful beyond words to each of you for your efforts in that remarkable and remarkably rewarding enterprise. I don't think that anyone who has heard me speak this last year will be surprised that this year's annual university conference theme—"Assist Individuals in Their Quest for Perfection and Eternal Life"—is a line from our mission statement.2 That deeply rich foundational document was the central focus of my remarks at this conference last year, and I have tried to mention it (if not make it the main theme) in the many speaking opportunities I have had since then. Given that effort, I couldn't help but occasionally wonder if my almost obsessive emphasis on the mission statement was having any impact. Was anyone listening? Did anyone care? Such inquiries usually end up being ­rhetorical. But on occasion, heaven provides small but encouraging indications that the message is getting through—though sometimes in the most unexpected ways and in the most unanticipated places. I suppose many of you have already seen this clip from a tele­vision show last month, but because it gives me a little boost every time I see it, I hope you don't mind indulging me in showing one more time the segment of Jeopardy! that aired on July 23, 2015.3 [The video clip was shown.] Who knew that attendance at last year's annual university conference would be ­preparation for a final Jeopardy! question? Given the answers of the first two contestants, maybe I should have given some emphasis to spelling and considered adding a veterinarian program to the university. In any event, I appreciate the publicity that the show gave to what is our unique mission to assist individuals in their quest for perfection and eternal life. In this last year we have seen some of the fruits of our long-term efforts to achieve that and the other goals set forth in the mission statement. Those who arrived early at this session may have seen several examples in the pre-conference presentation on the beautiful new video display boards overhead. In fact, the video display boards themselves are partial fulfillment of one aspect of our mission. The mission statement challenges us to provide "a stimulating setting" in which our students can pursue "the full realization of human potential."4 The display boards will certainly make it easier for those who atten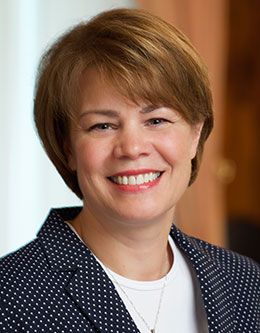 views Views
Sharon Eubank
|
Jan. 23, 2018
At Brigham Young University many years ago, there was a great athletic coach named Eugene L. Roberts. He grew up in Provo and, as a youth, sort of drifted aimlessly with the wrong kind of friends. And then something remarkable happened. I am going to read to you from his own words. He wrote: Several years ago when Provo City was scarred with the unsightly saloon and other questionable forms of amusement, I was standing one evening upon the street waiting for my gang to show up when I noticed that [the Provo] tabernacle was lighted up and that a large crowd of people were traveling in [that] direction. I had nothing to do so I drifted over [there] and drifted in. I thought I might find some of my gang, or at least some of the girls that I was interested in. Upon entering, I ran across three or four of [my] fellows and we placed ourselves under the gallery where there was a crowd of young ladies, who seemed to promise [some] entertainment. We were not interested in what came from the pulpit. We knew that the people on [the] rostrum were all old fogies. They didn't know anything about life and they certainly couldn't tell us anything, for we knew it all. So we settled down to have a good time. Right in the midst of our disturbance there thundered from [the] pulpit the following [statement]: "You can't tell the character of an individual by the way he does his daily work. Watch him when his work is over. See where he goes. Note the companions he seeks, and the things he does when he may do as he pleases. Then you can tell his true character." I looked up towards the rostrum because I was struck with this powerful statement. I saw up there a little dark-haired, fierce-eyed, fighting man whom I knew and feared; but didn't have any particular love for. . . . . . . He went on to make a comparison. He said: "Let us take the eagle, for example. This bird works as hard and as efficiently as any other animal in doing its daily work. It provides for itself and its young by the sweat of its brow, so to speak; but when its daily work is over and the eagle has time of its own to do just as it pleases, note how it spends its recreational moments. It flies to the highest realms of heaven, spreads its wings, and bathes in the upper air, for it loves the pure, clean atmosphere, and the lofty heights. "On the other hand, let us consider the hog. This animal grunts and grubs and provides for its young just as well as the eagle; but, when its working hours are over and it has [some] recreational moments, observe where it goes and what it does. The hog will seek out the muddiest hole in the pasture and will roll and soak itself in filth, for this is the thing it loves. People are either hogs or eagles in th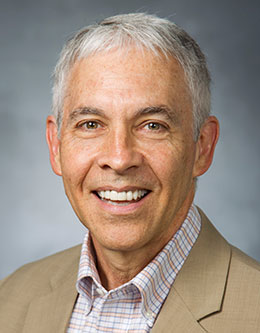 views Views
Brent D. Slife
|
May 16, 2017
It may not surprise you, but I want to declare at the outset that I have been multiply blessed. I want to initially mention an important blessing—this university—and then I would like to dwell on a forty-one-year blessing—my marriage. Those who have received this award in past years have stood here to express their gratitude to BYU, but I feel especially blessed in receiving this award as a non-Mormon. This university has insisted on valuing me regardless of my religious minority status. I am a religious "other," yet this university has not only accepted me as a colleague and a friend but also persisted in recognizing me and celebrating my work. I think this is a sort of minor miracle. As you will see in the case of my wife, I honestly believe that when we truly value and even love those who are "other" in some way, God is there.1 I also want to acknowledge how important this university has been to my academic work. I have long desired to actively interface the sacred and the secular—the sacredness of my faith and the secularity of my discipline of psychology—but there are few places that permit this work. BYU, however, has not only welcomed this type of scholarship but also encouraged and facilitated it. For this reason, I have never had to compartmentalize my Christianity away from my discipline; I have been able to integrate the two—which has been an incredible blessing to me! As I mentioned, however, the blessing I want to dwell on today is the love I feel for my wife. But discussing such a personal experience may seem a bit strange for a psychologist. Psychologists are supposed to deal with objective data.2 Unfortunately, love isn't objective, so psychology's knowledge of love has been meager over the years. Consider renowned love researcher Harry Harlow and his lament in his presidential address to the American Psychological Association: So far as love or affection is concerned, psychologists have failed in this mission. The little we know about love does not transcend simple observation, and the little we write about it has been written better by poets and novelists.3 This conclusion was stated many years ago, but it is not unusual for even modern investigators of love to echo Harlow's lament. Zick Rubin, for example, believes that some progress has been made, but he comments that love has "seemed safely beyond the research scientist's ever-­extending grasp."4 I won't get into psychological methods here. Suffice it to say that a relatively new brand of psychological method—qualitative ­investigation—was specifically set up to study subjective experiences. And qualitative investigators are not afraid of even just one person's experiences, especially when those personal experiences teach us something about the phenomenon of interest. As a marital therapist of thirty-five years, I have long realized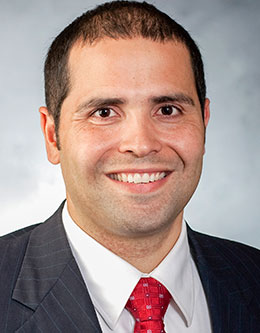 views Views
John S. K. Kauwe
|
July 19, 2016
The text for this speech is unavailable. Please see our <a href="/faq/">FAQ</a> page for more information.