2,918 Views
Dallan R. Moody
|
Mar. 6, 2012
As a brand-new missionary in England, I was assigned to the southern coast for my first area. One Sunday afternoon my companion 
and I decided to go tracting in the small town of Sandwich, located just a few miles north of the white cliffs of Dover. After a few hours of 
knocking on doors, feeling like we must have talked to every living person in the place—and without any success at all—we sat down dejectedly on 
a nearby bench. Although it was summertime, it was a rather cold and damp day, as sometimes happens in England. Feeling downcast due to 
the lack of response to our efforts to share the gospel, my companion tried to lighten the mood by remarking, "It's okay, Elder. It could be 
worse: it could be one degree colder right now." His comment was well received and hit home. Life really wasn't bad. We were in a 
beautiful country. We had the gospel. We were missionaries on the Lord's errand. In fact, I had more blessings than problems. I felt much better 
knocking on doors the rest of the afternoon, armed with an enlightened attitude and a purer perspective—although I was still cold and damp and I 
still wished someone would listen. As insightful and perceptive as was my companion's point—that "it could be worse: it could be one 
degree colder"—what happens when it does get one degree colder? Or, for that matter, what happens when, metaphorically speaking, it gets ten or 
even fifty degrees colder? What happens when the pressure is on, the crowd is watching, and the game is on the line? In a college 
environment, what do you do when the homework is grueling, the exams are punishing, the roommates are exasperating, and the longed-for eternal 
companion is not materializing? Or, after college, what do you do if you don't land a job, you get laid off, you have stress in your marriage, 
you have poor health, or your teenagers don't listen? In those times of trial, despair, fear, and worry, the stage is best set for God to show 
forth His power. Indeed, it is often in the most dire of circumstances that God's arm is revealed most miraculously. Miracles require 
faith and generally some amount of courage and hope on our part as well as trust that God will always do His part. We must also remember that 
God's ways are not our ways. His response to a given situation might be different than what we want to have happen. In addition, the timing of 
His response could vary greatly from our expected timing. Yet in all cases, God's involvement in our lives is carefully crafted to bring about 
the greatest good. For "he doeth not anything save it be for the benefit of the world."1 Find Courage and 
Hope Several years ago I gave a lesson in my elders quorum based on the July 2004 First Presidency message written by President Thomas 
S. Monson and titled "
3,584 Views
David L. Paulsen
|
Sep. 21, 1999
Nothing challenges the rationality of our belief in God or tests our trust in Him more severely than human suffering and wickedness. Both are pervasive in our common experience. If this is not immediately evident, a glance at the morning paper or the evening news will make it so. On the larger scale and at the moment, names like Oklahoma City, Columbine, Kosovo, and Turkey evoke image upon image of unspeakable human cruelty or grief. But Auschwitz and Belsen still haunt our memories. Closer to home, who can fathom the anguish of family members in West Valley when they discovered their precious little girls suffocated together in the trunk of an automobile, the tragic outcome of an innocent game of hide-and-seek. Or the trauma of a dear friend of mine and his five young children who day by day for several months watched their lovely wife and mother wither down to an emaciated skeleton of 85 pounds as she endured a slow and painful death from inoperable cancer of the throat. Scenes like these are repeated daily a thousand and a thousand times. But we need not speak only of the sufferings of others. Few of us here will escape deep anguish, for it is apparently no respecter of persons and comes in many guises, arising out of our experiences of incurable or debilitating diseases, mental illness, broken homes, child and spouse abuse, rape, wayward loved ones, tragic accidents, untimely death—the list goes on and on. No doubt many of us have already cried out, "Why God? Why?" And many of us, often on behalf of a loved one, have already pleaded, "Please, God, please help," and then wondered as, seemingly, the only response we've heard has been a deafening silence. All of us have struggled, or likely will struggle, in a very personal way with the problem of evil.1 I say the problem of evil, but actually there are many. Today I want to consider with you just three, which I will call (1) the logical problem of evil; (2) the soteriological problem of evil; and (3) the practical problem of evil. The logical problem is the apparent contradiction between the world's evils and an all-loving, all-powerful Creator. The soteriological problem is the apparent contradiction between certain Christian concepts of salvation and an all-loving Heavenly Father. The practical problem is the challenge of living trustingly and faithfully in the face of what personally seems to be overwhelming evil. I. The Logical Problem of Evil Soaked as it is with human suffering and moral evil, how is it possible that our world is the work of an almighty, perfectly loving Creator? So stated, the logical problem of evil poses a puzzle of deep complexity. But the conundrum evoked by our reflection on this question appears to be more than just a paradox: we seem to stare contradiction right in the face. The ancient philosopher Epicurus framed the contradiction in the form of a logical dilemma: Either God is unw
76,311 Views
Jeffrey R. Holland
|
Mar. 2, 1999
There is a lesson in the Prophet Joseph Smith's account of the First Vision that virtually everyone in this audience has had occasion to experience, or one day soon will. It is the plain and very sobering truth that before great moments, certainly before great spiritual moments, there can come adversity, opposition, and darkness. Life has some of those moments for us, and occasionally they come just as we are approaching an important decision or a significant step in our life. In the marvelous account that we read too seldom, Joseph said he had scarcely begun his prayer when he felt a power of astonishing influence come over him. Thick darkness, as he described it, gathered around him and seemed bent on his utter destruction. But he exerted all his powers to call upon God to deliver him out of the power of this enemy, and as he did so a pillar of light brighter than the noonday sun descended gradually until it rested upon him. At the very moment of the light's appearance, he found himself delivered from the destructive power that had held him bound. What then followed is the greatest epiphany since the events surrounding the crucifixion, resurrection, and ascension of Christ in the meridian of time. The Father and the Son appeared to Joseph Smith, and the dispensation of the fulness of times had begun. (See JS—H 1:15–20.) Most of us do not need any more reminders than we have already had that there is one who personifies "opposition in all things," that "an angel of God" fell "from heaven" and in so doing became "miserable forever." What a chilling destiny. Lehi teaches us that because this is Lucifer's fate, "he sought also the misery of all mankind" (2 Nephi 2:11, 17–18). Surely this must be the original ecclesiastical source for the homely little adage that misery loves company. A morning's devotional could be devoted to this subject of the adversary's strong, preliminary, anticipatory opposition to many of the good things that God has in store for us. But today I want to move past that observation to another truth we may not recognize so readily. This is a lesson in the parlance of the athletic contest that reminds us "it isn't over until it's over." It is the reminder that the fight goes on. Unfortunately we must not think that Satan is defeated with that first, strong breakthrough that so dramatically brings the light and moves us forward. To make my point a little more vividly, may I go to another passage of scripture, indeed to another vision. You will recall that the book of Moses begins with him being taken up to "an exceedingly high mountain" where, the scripture says, "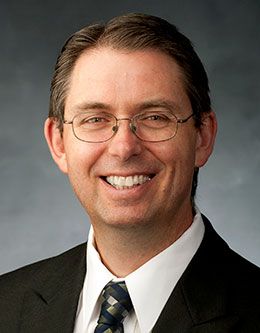 0 Views
Benjamin M. Ogles
|
Jan. 30, 2018
As President Worthen mentioned, I earned two degrees at BYU. I also met my wife, Maureen, in a family home evening group while we were both students here. Returning to BYU after twenty-one years in Ohio felt like coming home. We love being a part of this great university. In 2017 many stories were published regarding sexual harassment and assault. Celebrities, politicians, and corporate executives were among those accused of being perpetrators.1 The #MeToo campaign in social media2 and Time magazine's selection of "the silence breakers" as the Person of the Year3 highlighted the increasing, sometimes controversial, focus on this issue. The Chronicle of Higher Education, a newspaper for university faculty and administrators, recently started tracking sexual harassment stories as they came to light at universities across the nation.4 I watched these stories and others in the new year with particular interest, given two university responsibilities I have had over the last two years that focused on the issue of sexual assault. First, President Worthen asked me to serve on the Advisory Council on Campus Response to Sexual Assault. This council focused on examining the university's response to incidents of sexual misconduct.5 Our charge was to determine how to better handle the reporting process for ­victims6 of sexual assault. To gather information, we set up a website where more than 3,100 people submitted feedback. Though it took many hours, we read every response, some of which described personal, heartbreaking experiences. Our work resulted in twenty-three recommendations, all of which have been or are being implemented at BYU, including developing an amnesty policy, changing organizational structure, creating a victim advocate position, and conducting a survey of BYU students regarding sexual assault.7 The second committee I served on surveyed all full-time students during the 2017 winter semester.8 Again we learned of some BYU students' painful and distressing experiences with sexual assault. These committees were not my first encounter with the issue of sexual assault. As a stake president, I prayerfully strive to be a source of comfort and healing for victims seeking assistance. As a psychologist, I sometimes counsel those who suffer the consequences of abuse or assault. When I worked at Ohio University, I reviewed research on sexual assault while serving on dozens of thesis and dissertation committees for the graduate students of my colleague Dr. Christine Gidycz. Even with this background, my service on the Advisory Council and Campus Climate Survey Committee made me all the more keenly aware of the suffering that is associated with sexual assault. What added to my sorrow was the fact that here at BYU, even though we have high standards for our conduct, there are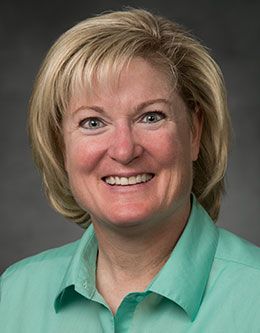 0 Views
Carolyn Billings
|
Oct. 17, 2017
I would like to let my staff, my students, and my athletes know that I am just as surprised as you are to see me up here, but please don't let it shake your testimony or your confidence in BYU. When I was about four years old, I fell out of my bed. My father heard me crying and came into my room to check on me. As he helped me get back into my bed, he asked, with all of the compassion of a loving father, why I had fallen out of bed. He always loved to tell me how I had looked up at him and said, with the eye roll of a rational four-year-old, "Obviously I wasn't in far enough!" As a result, that statement became the question that my father would ask me every time I encountered a struggle, trial, or difficult problem. To this day I continue to ask myself, "Am I in far enough?" I don't want to burst your bubble by telling you that this life will include tests, trials, and tribulations and that some of the trials you will face in life will be excruciating. What you do need to know is that, according to my friends, I am not the luckiest person in the world and I have had my share of challenges. We will all experience affliction, so I hope that sharing how I learned to get all the way in will help you along your path in college and in life. Riding Out the Raging Tempests I remember being a student at this ­university. I came from a great home and was raised by incredible parents who shared their ­testimonies through word and deed. I felt confident as I entered BYU that I had a solid footing in the Church. However, it was during my college life that I started to experience small struggles that began to test my testimony and my commitment to our Savior. It started with having to make my own ­decisions to go to church, say my prayers, and read my scriptures. And then came the self-doubt, the struggle of suddenly being average, the loneliness, and the experience of my first C grade being thrown at me. Next came the curveball of dating and breaking up combined with a "small" amount of pressure to get married, all while I was ­living with roommates who did not do the dishes and also while no one was liking my Instagram posts—well, at least back then I didn't have to worry about Instagram or Facebook. It was at a particularly low moment in college that I came across the hymn "Master, the Tempest Is Raging" (Hymns, 2002, no. 105). The second verse described perfectly how I was feeling at that moment: Master, with anguish of spirit I bow in my grief today. The depths of my sad heart are troubled. Oh, waken and save, I pray! Torrents of sin and of anguish Sweep o'er my sinking soul, And I perish! I perish! dear Master. O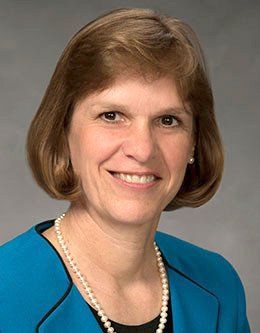 0 Views
Peggy S. Worthen
|
Sep. 12, 2017
Welcome to fall semester 2017. I hope you have a wonderful experience this year at BYU. I remember my first semester here as a student. I was thrilled at the thought that I was finally going to further my education, but, at the same time, I have to admit I was somewhat anxious. The prospect of being a student at BYU was daunting. I was a nontraditional student returning to school when our youngest child was in kindergarten. I remember looking at the syllabus of each class and wondering if I could do everything that was required. I had chosen English as a major and was looking forward to attending all of the classes. I hoped I could keep up. I say I was looking forward to attending all of the classes, and that is mostly true, but there was one exception: intermediate algebra. Algebra and I have a dubious history. Algebra was a required course in junior high and in high school, and I learned quickly that algebra was not one of my strong points. I did manage, however, to pass those precollege algebra classes—mainly by doing extra-credit assignments given to me by sympathetic algebra teachers. So, knowing what I knew about my history with algebra and knowing that I would have to take the intermediate algebra class in order to graduate from BYU, I did the only thing I could think of: I procrastinated. The problem with procrastination is that whatever you choose to procrastinate never seems to go away. Instead it looms large. The time finally came when I could procrastinate no longer. It was the last semester of my senior year—the proverbial eleventh hour. I finally registered for the algebra class, attended the first day of class, and immediately knew I was in over my head. My friend Mary, who is a mathematical whiz, could sense my panic. She suggested that I drop the class and register for the independent study algebra course. She said she would tutor me. I was so grateful to her. That was the beginning of what my family calls "the year that Mom took algebra." It consumed a lot of my time. Passing my algebra class became a family project. Not only did I have the help of my friend Mary, who tutored me, but I also had Kevin's help and the help of my two sons. They spent hours helping me with my homework. They truly endured this experience with me. When I wasn't working on my homework, it seemed like I was expressing my discontent to anyone who would listen. In other words, I complained a lot. I remember complaining to my mother about the fact that I was an English major and that I didn't understand why I even had to take algebra. In a very reassuring, motherly way, she said, "Peggy, you never know when you are going to need algebra." I am sure she thought it was good counsel, but I was forty-three years old and had somehow managed to get by without algebra up to that point in my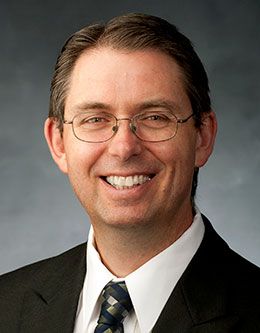 0 Views
Benjamin M. Ogles
|
Jan. 30, 2018
As President Worthen mentioned, I earned two degrees at BYU. I also met my wife, Maureen, in a family home evening group while we were both students here. Returning to BYU after twenty-one years in Ohio felt like coming home. We love being a part of this great university. In 2017 many stories were published regarding sexual harassment and assault. Celebrities, politicians, and corporate executives were among those accused of being perpetrators.1 The #MeToo campaign in social media2 and Time magazine's selection of "the silence breakers" as the Person of the Year3 highlighted the increasing, sometimes controversial, focus on this issue. The Chronicle of Higher Education, a newspaper for university faculty and administrators, recently started tracking sexual harassment stories as they came to light at universities across the nation.4 I watched these stories and others in the new year with particular interest, given two university responsibilities I have had over the last two years that focused on the issue of sexual assault. First, President Worthen asked me to serve on the Advisory Council on Campus Response to Sexual Assault. This council focused on examining the university's response to incidents of sexual misconduct.5 Our charge was to determine how to better handle the reporting process for ­victims6 of sexual assault. To gather information, we set up a website where more than 3,100 people submitted feedback. Though it took many hours, we read every response, some of which described personal, heartbreaking experiences. Our work resulted in twenty-three recommendations, all of which have been or are being implemented at BYU, including developing an amnesty policy, changing organizational structure, creating a victim advocate position, and conducting a survey of BYU students regarding sexual assault.7 The second committee I served on surveyed all full-time students during the 2017 winter semester.8 Again we learned of some BYU students' painful and distressing experiences with sexual assault. These committees were not my first encounter with the issue of sexual assault. As a stake president, I prayerfully strive to be a source of comfort and healing for victims seeking assistance. As a psychologist, I sometimes counsel those who suffer the consequences of abuse or assault. When I worked at Ohio University, I reviewed research on sexual assault while serving on dozens of thesis and dissertation committees for the graduate students of my colleague Dr. Christine Gidycz. Even with this background, my service on the Advisory Council and Campus Climate Survey Committee made me all the more keenly aware of the suffering that is associated with sexual assault. What added to my sorrow was the fact that here at BYU, even though we have high standards for our conduct, there are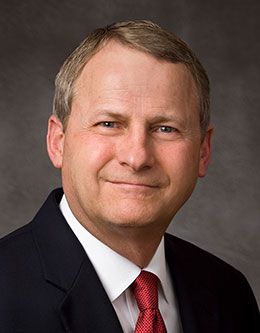 0 Views
LeGrand R. Curtis, Jr.
|
Jan. 16, 2018
It is wonderful to be back at BYU today. I was a student here in the early 1970s. During that time, some important things happened here, including the construction of the Marriott Center, the appointment of President Dallin H. Oaks as president of the university, the building of the Provo Temple, and the hiring of LaVell Edwards as head football coach and him taking his team to BYU's first bowl game, the 1974 Fiesta Bowl. During that time, several important things also happened in my life, including receiving my mission call and serving a mission, getting engaged and married, becoming a father, and graduating with a degree in economics. I would like to speak about another important thing that happened to me during my time as a student here. The Mind and the Heart Together There is an interesting connection in the scriptures between the heart and the mind. Consider this verse from an early revelation given to the Prophet Joseph Smith concerning the process of knowledge being revealed: Yea, behold, I will tell you in your mind and in your heart, by the Holy Ghost, which shall come upon you and which shall dwell in your heart.1 From this verse it is clear that the process of revelation can include both ideas to our minds and feelings to our hearts. In the next section the Lord further described this process: Behold, you have not understood; you have supposed that I would give it unto you, when you took no thought save it was to ask me. But, behold, I say unto you, that you must study it out in your mind; then you must ask me if it be right, and if it is right I will cause that your bosom shall burn within you; therefore, you shall feel that it is right. But if it be not right you shall have no such feelings, but you shall have a stupor of thought that shall cause you to forget the thing which is wrong.2 These verses once again speak of the mind as well as feelings that are manifest inside us—in this case, a burning in the bosom. This expression is reminiscent of a passage in Luke 24, when one of the disciples who walked with the risen Christ on the road to Emmaus said to the other disciple with whom he had shared that experience, "Did not our heart burn within us, while he talked with us by the way, and while he opened to us the scriptures?"3 Both passages, whether referring to feelings in the heart or the bosom, are referring to "the workings of the Spirit"4 that we can feel within us as part of revelation. The prophet Mormon, in describing the revelation to include the small plates of Nephi with his compiled record, said: And I do this for a wise purpose; for thus it whispereth me, according to the workings of the Spirit of the Lord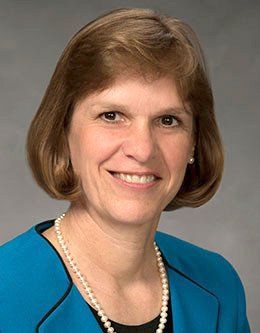 0 Views
Peggy S. Worthen
|
Jan. 9, 2018
Years ago, when we were landscaping the yard of our new home, my father, who owned a hardware store, asked me if I would like some rose bushes that he had for sale at a very discounted price. It was an offer I couldn't refuse. I thought that roses would look very nice next to the white rail fence that bordered our front yard. I bought more than twenty rose bushes. We live close to the base of Rock Canyon, which means that there is very little soil and a lot of rocks. Kevin took on the arduous task of digging the holes for the roses. Due to the difficulty of digging, we decided to dig the holes just big enough to pour in enough soil to surround the roots of the roses—not really the ideal amount of soil, but, given the situation, we hoped it would be adequate. As it turns out, it was. Our roses thrived. We really didn't do too much to them. They were watered whenever the lawn was watered, they received plenty of sunshine, and, happily, they did well in our yard, rocks and all. Normally I would prune the roses as soon as it looked like they needed it. One year, however, I waited longer than usual to prune them—about a month longer. The roses already had quite a bit of new growth on them, but I decided to prune them anyway. When I was finished, there wasn't much left. I had cut them back drastically—much more than I usually did. But I was pleased with the results. Who knew that pruning roses a month later than usual—and drastically at that—would have unexpected consequences? Immediately after I had pruned the roses, I had several people tell me that it was too late in the season for cutting roses and that I had cut them back too much. Initially it didn't bother me, but pretty soon I began to believe them. I started to feel like I had done something I shouldn't have. I started to doubt my decision. I was sorry I had cut my roses. I remember one man asking me incredulously, "What have you done? Do you realize that you won't have roses this year?" And a woman in our neighborhood who had a lovely garden quipped, "You shouldn't have cut them so late and so much!" And then she added, "Oh well, we live and we learn." I felt terrible. I believed I had ruined my roses! At that point I did the only thing I could think of doing. I called my mother! I knew she would help me feel better. She was a gardener. She had roses. I told her about the terrible thing I had done. And, to my pleasant surprise, she assured me that I hadn't done anything wrong. She advised me to go to a nursery and buy a book on roses. I would find that I hadn't ruined them. I did as she suggested. I bought a book on roses and was relieved to find out that I hadn't ruined them. In fact, I read that when pruning roses, you should cut them back "sever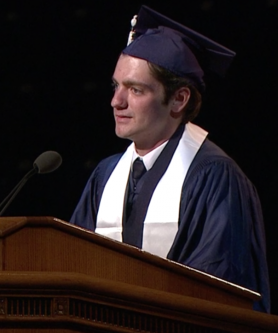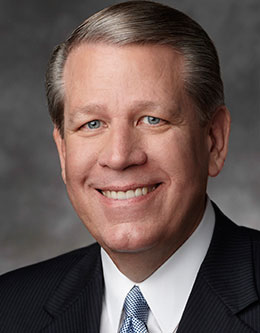 0 Views
Donald L. Hallstrom
|
Aug. 17, 2017
I feel privileged to be in Provo for the August 2017 commencement exercises of Brigham Young University. My dear wife, Diane, deeply wished that she could be here, but a long-planned family obligation prevented that. Diane and I met on this campus forty-six years ago. I had just returned from my mission to England and was resuming my studies here. Just a few weeks into the fall semester, I was asked by my mission president—who was still in England—to speak at his home ward in Bountiful. I had so recently returned from my mission that perhaps I was uncomfortable without a companion, so I called a young woman in my student ward whom I had seen but never met and asked her to accompany me. That first date turned into a courtship and then an engagement, and last month Diane and I celebrated our forty-fifth wedding anniversary. The year after our marriage we both received degrees from this institution—Diane while almost nine months pregnant. Coming back to where it all began is a profound privilege. As a member of the Brigham Young University Board of Trustees for more than five years, I have regularly been engaged in discussions and decisions about this university. Continually I have been inspired by how deeply the Lord and His prophets care about the youth of the Church and how willing they are to provide enormous sacred resources to assist in temporal and spiritual education. You are blessed to have this university, and it is blessed to have you! I have great respect for President Kevin J Worthen. Since his appointment three years ago, we have been in board and executive committee meetings twice each month. He has a brilliant mind, he is modest in his leadership style, and he is completely loyal to the Lord and to the leaders of the Lord's Church. We are extremely fortunate to have an individual of President Worthen's quality leading this university. His complete desire is to do it the Lord's way! Since Diane and I matriculated on this ­campus four and a half decades ago, it has become more ethnically and culturally diverse, reflecting what has occurred in the Church during this period. We have been to most of the countries and states that you call home. Yes, there are cultural and socioeconomic differences in the places you come from, and that variety is part of the strength of this university; however, do not forget—in the way that matters most—we are all the same. We are all children of the same eternal Father. That understanding is what makes BYU truly special, as it provides the spiritual foundation that gives academic efforts perspective and importance. To you graduates, I say, "Congratulations!" and "Well done!" However, I emphasize there is a reason this event is called commencement and not conclusion. Yes, it may conclude your formal education, at least on this campus, but it is the beginning of a new season of life. You may fin
0 Views
Amy Fennegan
|
Aug. 17, 2017
What a beautiful sight! It is a privilege to stand before an audience as full of promise and potential as this one. As president of the BYU Alumni Association, it is my privilege to hereby confer on each of you graduates lifetime membership in the Brigham Young University Alumni Association. I offer you congratulations and welcome you into this great association of more than 415,000 alumni. Our alumni association had an ad campaign prompting us to remember our time at BYU with the tagline "Remember when; remember why." We all have a BYU story. Recently I asked some of you graduates why you chose to come here. One of you said: Both of my parents went to BYU. Hearing their stories and seeing the relationships they built here made me want to have that experience for myself. Another graduate answered: I chose BYU because of the concentration of goodness I found when I first visited the campus. I can relate to these reasons. I fell in love with BYU at a young age, when my family lived in Heritage Halls for a couple of summers while my dad worked on his doctorate. But some of you might have had very different reasons for attending BYU. My husband came here on an athletic scholarship. He knew very little about Mormons then. Imagine his surprise on the first fast Sunday when the Cannon Center did not open for breakfast. Regardless of why we chose to attend this university, we all now have in common a BYU experience. Some of the fond memories that you graduates have shared with me include this one: Professors knew my name, wanted to hear about my life, and cared about me as a person. Another graduate shared the following: One of my professors asked our class to tour the Education in Zion exhibit. During my visit, I realized that I was part of something greater than just earning my bachelor's degree. I realized the sacrifice that was required to build such an elite institution, and I realized that I had a part to play in continuing the tradition of educating Zion, wherever I went forth to serve. Finally, here is something recalled by another alum: We would meet for church every Sunday in the Clyde Building foyer. I will never forget watching from the long windows as the snow fell when I received the prompting that I should serve a mission. Our BYU stories have played a major role in shaping us. We all leave this place with memories and experiences that have shaped our future for good and serve as a springboard for the next phase of life. The BYU Alumni Association is really all about this next phase. Our purpose is to help you stay connected to BYU. One way alumni help that happen is by mentoring and supporting current students.
0 Views
James R. Rasband
|
Aug. 28, 2017
As I begin today, I want to recognize and thank my predecessor, Brent Webb, for his remarkable service during his time as academic vice president. As a dean, I worked closely with Brent. I knew he was brilliant: he never seemed to forget a thing I wrote to him. And I knew he always acted with integrity: I never had to worry that what he told me would be inaccurate or that others were getting a ­special deal unavailable to the Law School. Until the last couple of months, however, I don't think I had the full picture of the load he carried. I keep finding myself asking, "How did Brent do it?" Part of the answer to that question will probably just remain a mystery to me. Mostly I chalk it up to his incredible bandwidth and his willingness to dedicate his gifts to the university. And sharing those gifts was a real sacrifice. Brent stepped out of the classroom that he loved and put on the backburner an extraordinary research trajectory that had seen him author or coauthor some 200 publications and direct millions of dollars in research activity. Brent is here today, happily sitting with his engineering colleagues. Please join with me in thanking him for his sacrifices to build this university that we all love. If Brent's work as academic vice president was not enough to give me some feelings of inadequacy, those feelings are added to by the leadership of his predecessor, John Tanner. As you know, John was a Milton and Renaissance scholar and a Renaissance man. Most of us in this room will remember his Notes from an Amateur1 and his remarkable annual university conference addresses.2 John embodied the very best of the humane arts and letters project of this university—its inquisitiveness and its joyful search for truth and beauty. If Brent embodied our broader desire to push the frontiers of knowledge in science and engineering and if John exemplified the power of the humanities to understand and shape the way we think about the world, I am not sure exactly what I exemplify. Surely proof that there is always regression to the mean. Perhaps also a testimony to the old lawyer joke that lawyers, like sharks, travel in packs—even in university administrations. Truthfully, it is a high honor to serve as the academic vice president and to labor alongside you to build this great university. I have long loved BYU. My first experiences here were as a child in the late 1960s and early 1970s—I will spare you the pictures of my long hair and the splendid lime-green leisure suit I sported at the time. When my parents married, my mom had not yet completed her degree. So each summer for several years, my mom, my brother, and I drove to Provo from California so that my mother could work on her English degree. We lived in the old Heritage Halls, and my brother and I spent our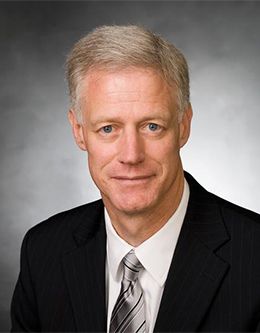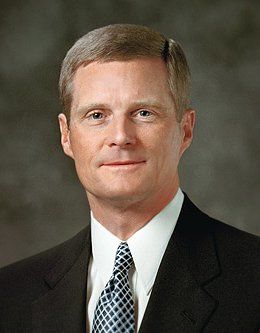 0 Views
David A. Bednar
|
Aug. 28, 2017
Susan and I are delighted to meet with you as a new semester begins at Brigham Young University. I want to begin my message today by describing two important times of transition in my life that occurred on campuses sponsored by The Church of Jesus Christ of Latter-day Saints. The first transition started in 1970 at BYU. I attended San Leandro High School in the East Bay Area of California from 1967 to 1970. It was a turbulent time, with anti–Vietnam War protests, political assassinations, and social upheaval. The Haight-Ashbury district in San Francisco and Telegraph Avenue near the campus of the University of California at Berkeley were two major epicenters of dramatic drug, music, sexual, and cultural revolutions. Only a few Latter-day Saints attended my high school, and my ward had a very small group of youth. I moved into Helaman Halls in August 1970 and quickly became acquainted with many remarkable LDS young men and young women. That fall semester was a life-changing time for me because of spiritually impactful sacrament meetings and service in my student ward, stimulating academic classes and supportive teachers, and a strong brotherhood that developed with my dorm friends as we played intramural sports, talked late into the night, and perpetrated typical freshman pranks and practical jokes. My experience at BYU was "(1) spiritually strengthening, (2) intellectually enlarging, and (3) character building" (I hope) and a preparation for "(4) lifelong learning and service."1 And, most important of all, I met Susan Robinson on this campus after I had returned home from my mission in 1973. She has been the love of my life for almost forty-three years. The second transition started in 1997. Susan and I moved to Rexburg, Idaho, following an academic career spanning twenty years at three different universities. As I prepared for the fall semester in my new position as the president of then Ricks College, I remember my reaction when my secretary informed me about an annual temple day for staff and ­faculty at which I was to speak. I looked at her and asked quizzically, "Can we do that?" She responded quizzically, "You do know this is a Church school, don't you?" Attending a temple session with staff and faculty colleagues was a wonderful new and energizing experience. The overt linking of spiritual enlightenment and intellectual inquiry was thrilling and, of course, had not been a part of my work at the public universities where I was a graduate student and faculty member. During my years of service in Rexburg, I experienced in powerful ways the spirit of the charge given to Karl G. Maeser by Brigham Young when this university in Provo was founded: I want you to remember that you ought not to tea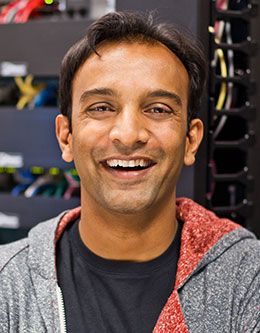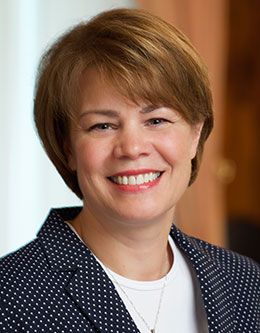 0 Views
Sharon Eubank
|
Jan. 23, 2018
At Brigham Young University many years ago, there was a great athletic coach named Eugene L. Roberts. He grew up in Provo and, as a youth, sort of drifted aimlessly with the wrong kind of friends. And then something remarkable happened. I am going to read to you from his own words. He wrote: Several years ago when Provo City was scarred with the unsightly saloon and other questionable forms of amusement, I was standing one evening upon the street waiting for my gang to show up when I noticed that [the Provo] tabernacle was lighted up and that a large crowd of people were traveling in [that] direction. I had nothing to do so I drifted over [there] and drifted in. I thought I might find some of my gang, or at least some of the girls that I was interested in. Upon entering, I ran across three or four of [my] fellows and we placed ourselves under the gallery where there was a crowd of young ladies, who seemed to promise [some] entertainment. We were not interested in what came from the pulpit. We knew that the people on [the] rostrum were all old fogies. They didn't know anything about life and they certainly couldn't tell us anything, for we knew it all. So we settled down to have a good time. Right in the midst of our disturbance there thundered from [the] pulpit the following [statement]: "You can't tell the character of an individual by the way he does his daily work. Watch him when his work is over. See where he goes. Note the companions he seeks, and the things he does when he may do as he pleases. Then you can tell his true character." I looked up towards the rostrum because I was struck with this powerful statement. I saw up there a little dark-haired, fierce-eyed, fighting man whom I knew and feared; but didn't have any particular love for. . . . . . . He went on to make a comparison. He said: "Let us take the eagle, for example. This bird works as hard and as efficiently as any other animal in doing its daily work. It provides for itself and its young by the sweat of its brow, so to speak; but when its daily work is over and the eagle has time of its own to do just as it pleases, note how it spends its recreational moments. It flies to the highest realms of heaven, spreads its wings, and bathes in the upper air, for it loves the pure, clean atmosphere, and the lofty heights. "On the other hand, let us consider the hog. This animal grunts and grubs and provides for its young just as well as the eagle; but, when its working hours are over and it has [some] recreational moments, observe where it goes and what it does. The hog will seek out the muddiest hole in the pasture and will roll and soak itself in filth, for this is the thing it loves. People are either hogs or eagles in th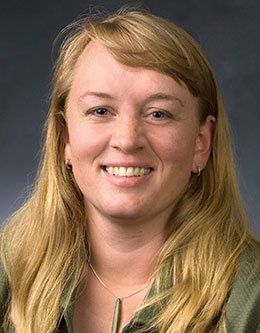 0 Views
Amy Harris
|
July 18, 2017
I am going to tell you two stories today: a short one about dead cats and a long one about dead people. Dead Cats First, dead cats. Now, I know you might be tired of so many talks beginning with stories about dead cats, but bear with me. My parents' views on pets—cats or otherwise—could not have been more different. My mother grew up in a household that didn't allow animals in the house; my dad grew up in a home where pets, at one point even including a monkey, were allowed inside. Over their sixty-some-odd years of marriage, my parents struck a bit of a compromise about pets in our home. Smaller cage-bound animals such as hamsters, snakes, frogs, toads, and fish were allowed inside, but larger animals such as cats, dogs, and any animal destined to become dinner stayed in the garage, the doghouse, or the chicken coop. Dogs were confined, but cats were free to roam. Well, they were free to roam as long as I didn't pick them up and dress them in my dolls' clothing—a fate most of them contemplated with a mixture of trepidation and resignation. When I was very young, we lived on a busy intersection with constant traffic. The combination of this location and the pet policy meant that cats—and there seemed to be an endless parade of them that somehow ended up at our house—rarely died of old age. I liked the cats and mourned their loss, and at some point I began to memorize the names and faces of all the cats who had lived, loved, and then shuffled off their mortal coils at our house. Eventually I was unable to keep all of the memories and names straight, and, concerned, I asked my mom whether all those cats would meet us in heaven and whether they would recognize us and we them. She assured me that they would—that the cats would remember me and I them. Forever. Now, the impact of that story isn't so much about the cats, but it is about my mother's assurances that relationships last, much like photographs of the two of us have lasted far beyond the moments they captured. Relationships are durable and meaningful—even beyond death. This idea was central to my childhood. As the youngest of nine children, I arrived after three of my four grandparents, a handful of cousins, and my brother had died. Knowing that death would not forever prevent me from knowing those people was deeply comforting and grounding. In a way, that early understanding about relationships has shaped my professional pursuits. I have spent my entire adult life studying relationships, particularly family relationships, and the power they have—for good or ill—to shape social, economic, religious, political, material, and emotional possibilities and realities. My research focuses mostly on eighteenth-century England. This means I study dead people and what they can teach us. As Thomas W. Laqueur put