views Views
LaVell Edwards
|
April 10, 2001
I am pleased to be with you today. This is a very humbling moment. I can assure you that I have given much thought and prayer to this assignment so that I could say a few words that would be of benefit to you this morning. It has been my pleasure and honor to be at this great university for the past 40 years. My interaction with the students has been mostly as a coach. I did, however, spend seven-and-a-half years as a bishop and high councilor in a student ward and stake, which I consider the most enjoyable and rewarding Church assignments of my life. In the Doctrine and Covenants it reads: Wherefore, lift up your hearts and rejoice, and gird up your loins, and take upon you my whole armor, that ye may be able to withstand the evil day, having done all, that ye may be able to stand. Stand, therefore, having your loins girt about with truth, having on the breastplate of righteousness, and your feet shod with the preparation of the gospel of peace, which I have sent mine angels to commit unto you; Taking the shield of faith wherewith ye shall be able to quench all the fiery darts of the wicked; And take the helmet of salvation, and the sword of my Spirit, which I will pour out upon you, and my word which I reveal unto you. [D&C 27:15–18] We have all seen pictures of Moroni dressed in his armor including the breastplate and helmet. It is a little like a football player dressed in full uniform with all the required pads, shoes, and helmet. They are both dressed for protection from their adversaries. The football player has to withstand the blocks, tackles, and other hits he will take while practicing or playing a game. The Lord has offered us protective armor to use in our battles, and that is what I would like to discuss today. As the scripture states, we should have our "loins girt about with truth." As members of the Church, we must seek truth in all areas, be it spiritual, educational, scientific, or in the social and moral settings of society. If we don't seek truth, we will not find it or recognize it. Probably the most profound search for truth was Joseph Smith's search for the true church. Just think where we would be today if he had not had that hunger for truth. To recognize truth, to be truthful, and to be honest with others, we first have to be honest and truthful with ourselves. Self-deception is deadly. Deceiving ourselves leaves us open to Satan's ways—such as blaming others for our poor choices, justifying a little white lie, and cheating on a test. However, being honest with ourselves allows us to learn who we are and what we are all about. It helps our minds and hearts be open to further truth and inspiration. In a First Presidency message, Spencer W. Kimball said, "If men are really humble, they will realize that they discover, but do not create, truth" ("Absolute Truth,"Ensign, Septembe
views Views
David A. Bednar
|
October 23, 2001
Good morning, brothers and sisters. It is for me a blessing and a remarkable responsibility to stand before you today. I appreciate the invitation from Elder Bateman to speak with you. As I entered the Marriott Center this morning, my mind was flooded with wonderful memories. I have been in this arena many, many times. I was a freshman at BYU in 1970 when the construction work on this building was started. I vividly remember sitting way up there on September 11, 1973, and listening to the teachings and testimony of President Harold B. Lee. I had returned from my mission to southern Germany just three weeks earlier, and the message he presented that day was entitled "Be Loyal to the Royal Within You." I hope I shall never forget what I felt and heard and learned that day. His teachings have positively influenced me for the last 28 years. I remember sitting right over there in 1973 when President Spencer W. Kimball, as president of the Quorum of the Twelve Apostles, delivered a powerful and extremely direct message about the importance of eternal marriage ("Marriage Is Honorable," 30 September 1973). I also remember how squirmy I and the young woman with whom I attended that fireside were—on our first date. (For those of you who may be wondering, the young woman with whom I attended that fireside then is not Sister Bednar now.) And I remember sitting right over there in 1977 as a married student walking and wrestling with a young son. I sat right up there in 2000 when that same son graduated from BYU with his baccalaureate degree. I recall with great fondness numerous other occasions in this building when I have listened to inspired leaders and learned from great teachers. It frankly never occurred to me that someday I might be invited to stand at this pulpit and speak to a group like you. It is clear to me that I likely will never be asked to do so again. Thus I have been most prayerful and serious about preparing my presentation for today. Assuming that I would never again stand at this pulpit to teach and testify, I have considered what might be the most important message I could share with you. My objective this morning is to describe and discuss both the redeeming and enabling powers of the Atonement of Jesus Christ. And I hope to place particular emphasis upon the enabling power of the Atonement. I yearn and invite and pray for the companionship of the Holy Ghost to be with me and with you as we visit together for these few minutes about this sacred subject. The Journey of Life The framework for my message today is a statement by President David O. McKay. He summarized the overarching purpose of the gospel of the Savior in these terms: "The purpose of the gospel is . . . to make bad men good and good men better, and to change human nature" (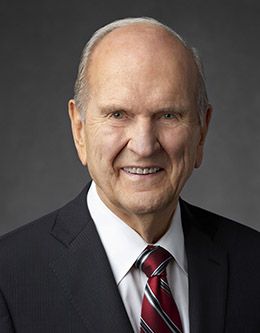 views Views
Russell M. Nelson
|
December 10, 2002
With Christmas only a fortnight away, thoughts turn to our homes and families. Sister Nelson and I enjoy many Christmas traditions. On our mantle over the fireplace we display a small framed photograph of each member of the family. With 10 children, their spouses, and 54 grandchildren, that's quite a flock of photos. We have been doing this for so long that most of the pictures are no longer current. The children scramble to find their own pictures among the many. They also admire Sister Nelson's large assortment of dolls collected from various countries throughout the world. Those dolls are nestled among the branches of our Christmas tree. Her cookies, cakes, and candies are always in great demand. And we love to read scriptures of the Christmas story with our family. Through all of our various Christmas traditions, I hope that we are focused first upon the Lord Jesus Christ. Wise men still adore Him. At this special devotional, many of you have come with a prayer in your hearts that you may learn from one of the Twelve Apostles more about our Lord and Master. We commemorate His humble birth at this time of year, even though we know it did not occur in December but more likely in April. Scriptures declare that His mother, Mary, was espoused to Joseph. They had participated in the first of two components of a Jewish marriage ceremony. Their espousal might be likened to an engagement in our culture, which is followed later by the second component of a marriage ceremony. Luke's account records the appearance of the Angel Gabriel to Mary when she first learned of her favored future. I read from chapter 1: "Hail, thou that art highly favoured . . . : blessed art thou among women. . . . "And the angel said unto her, Fear not, Mary: for thou hast found favour with God. "And, behold, thou shalt conceive in thy womb, and bring forth a son, and shalt call his name JESUS. "He shall be great, and shall be called the Son of the Highest."1 (Note the capital S; capital H.) God is the Highest. Jesus was to be the Son of the Highest. "Then said Mary unto the angel, How shall this be, seeing I know not a man?"2 She knew of her virginal status. "And the angel answered and said unto her, The Holy Ghost shall come upon thee, and the power of the Highest shall overshadow thee: therefore also that holy thing which shall be born of thee shall be called the Son of God."3 Before Joseph and Mary came together, she was expecting that holy child. Joseph desired to protect her privacy,4 hoping to spare Mary the punishment given to a woman pregnant without a completed marriage. While he pondered these things, the Angel Gabriel appeared to Joseph, saying, "Joseph, thou son of David, fear not to take unto thee Mary thy wife: for that which is conceived in her is of the Holy Ghost. "And she shall bri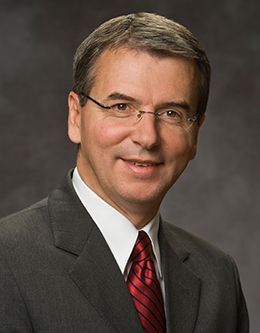 views Views
Carlos A. Godoy
|
March 12, 2019
It is a privilege for me to be here, not just as a General Authority but especially as a former BYU student and as a Cougar fan. When I first stepped onto this campus more than thirty years ago as an English as a second language (ESL) student, I never would have imagined that one day I would be invited to speak at a BYU devotional. I will tell you why I felt that way in a moment, but first, let me tell you about the title of my message: "Enter to Learn; Go Forth to Fight!" It is a slogan that you have heard many times but with a little change at the end. As I was writing down some ideas and thoughts here and there during my preparation for this occasion, I was still looking for a title that could pull all those thoughts together. A few weeks ago, my wife, Mônica, and I were here in Provo to spend time with our daughter Renata and our four grandkids. When we asked them where they wanted to have lunch, to our surprise they picked Wendy's—right there on the corner across from campus. While we were there, I saw the famous BYU sign across the street: "Enter to Learn; Go Forth to Serve." I had seen this slogan many times, but at that moment it brought me a prompting. There was the title I was looking for. Using this title I would be able to put all my loose notes and thoughts together and hopefully have them all make sense. But, aware that you probably have heard great messages about this slogan many times, I decided to change the second part a little. Therefore, my version of the slogan and title of my message became "Enter to Learn; Go Forth to Fight!" And you will see why. Enter to Learn So let's start with "enter to learn." Now I can go back to my previous comment about being in this meeting as a former BYU student and why I never would expect such a thing as speaking in a devotional to ever happen. As I mentioned before, my first experience at BYU was entering to learn—not to obtain a degree but to learn English. I don't know if you know that for many international students the English as a second language course is the first step to hopefully being able to apply to a BYU program. When your English still is not good enough to pass the TOEFL (Test of English as a Foreign Language), this course is a good option. That was my case. I come from a humble family with little resources to put their children in good schools or to take English courses. Also, during those days missionaries did not have the opportunity to learn English while serving a mission in their own country. There was no such program in our missions in the past. I started my mission as a young missionary knowing zero English. Two years later, my English was still zero. Maybe I knew a few more words, such as Big Mac, French fries, popcorn, and so on. But that was it. Thanks to a great missionary companion, David Boekweg, and his family and a loving mission president, John Hawkins, I had t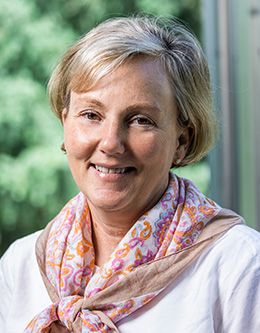 views Views
Ellie L. Young
|
June 11, 2019
The text of this speech is being edited and will be available soon.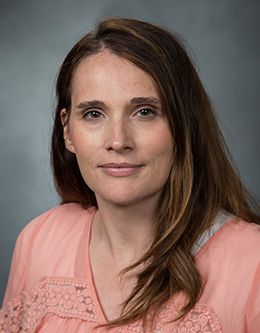 views Views
Julianne H. Grose
|
May 21, 2019
The text of this speech is being edited and will be available soon.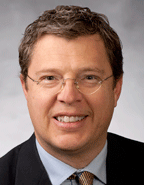 views Views
Brett G. Scharffs
|
October 18, 2016
The International Center for Law and Religion Studies officially began on January 1, 2000. The choice of date was purposeful, coinciding with the beginning of a new millennium. It also makes it easy for us to remember the answer when we are asked how long the center has been operating. In my role as associate director and now director of the center, I interact on an almost daily basis with people from around the world of almost every imaginable religious background—and with many who are not religious at all. Occasionally, usually at a reception or dinner toward the end of a conference, I am asked to explain something about what Mormons believe. Usually someone will want to know what is unique and distinctive about the Church or how it fits with other Christian denominations. I have come to welcome opportunities like these because they give me a chance to talk about not only similarities between The Church of Jesus Christ of Latter-day Saints and other faiths but also some of the things that make us different. It is these differences—as well as a few of the ­similarities—that I would like to speak of today. Audacious Faith I have entitled my remarks "Audacious Faith: Appreciating the Unique Power and Singular Appeal of LDS Doctrine." The Oxford English Dictionary defines the word audacious as "daring, bold, confident, intrepid."1 I have come to believe that many basic LDS doctrines are audacious in this sense. A Peculiar People I remember when I was a boy being taught to take pride in the things that make us different. We were taught that Mormons are and should be "a peculiar people"2 and that we were to be in the world but not of it.3 But in the second half of my life, which coincides with the entire life of most in this room, it seems to me that we as a church have become better at explaining and are more inclined to emphasize our similarities with other Christian churches. This is an understandable part of an effort of the Church and its people to be viewed as less odd and more like others. As recently as Mitt Romney's presidential campaigns, the Church and its members were still expected to address the tired, old question of whether Mormons are Christians. We have sometimes found ourselves in exasperation repeating the name of the Church: The Church of Jesus Christ of Latter-day Saints. The Church has even changed its logo to emphasize the centrality of Jesus Christ. I, for one, welcome this renewed emphasis on Jesus Christ and His Atonement. But it is also true that some of our understandings of even basic doctrines are quite distinctive. The Premortal Existence I learned this fact as a freshman at Georgetown University. I was assigned to a dormitory called Darnall Hall and a roommate named Tom Warner, who was a good Catholic boy from Queens, New York. His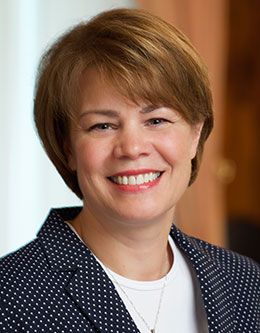 views Views
Sharon Eubank
|
January 23, 2018
At Brigham Young University many years ago, there was a great athletic coach named Eugene L. Roberts. He grew up in Provo and, as a youth, sort of drifted aimlessly with the wrong kind of friends. And then something remarkable happened. I am going to read to you from his own words. He wrote: Several years ago when Provo City was scarred with the unsightly saloon and other questionable forms of amusement, I was standing one evening upon the street waiting for my gang to show up when I noticed that [the Provo] tabernacle was lighted up and that a large crowd of people were traveling in [that] direction. I had nothing to do so I drifted over [there] and drifted in. I thought I might find some of my gang, or at least some of the girls that I was interested in. Upon entering, I ran across three or four of [my] fellows and we placed ourselves under the gallery where there was a crowd of young ladies, who seemed to promise [some] entertainment. We were not interested in what came from the pulpit. We knew that the people on [the] rostrum were all old fogies. They didn't know anything about life and they certainly couldn't tell us anything, for we knew it all. So we settled down to have a good time. Right in the midst of our disturbance there thundered from [the] pulpit the following [statement]: "You can't tell the character of an individual by the way he does his daily work. Watch him when his work is over. See where he goes. Note the companions he seeks, and the things he does when he may do as he pleases. Then you can tell his true character." I looked up towards the rostrum because I was struck with this powerful statement. I saw up there a little dark-haired, fierce-eyed, fighting man whom I knew and feared; but didn't have any particular love for. . . . . . . He went on to make a comparison. He said: "Let us take the eagle, for example. This bird works as hard and as efficiently as any other animal in doing its daily work. It provides for itself and its young by the sweat of its brow, so to speak; but when its daily work is over and the eagle has time of its own to do just as it pleases, note how it spends its recreational moments. It flies to the highest realms of heaven, spreads its wings, and bathes in the upper air, for it loves the pure, clean atmosphere, and the lofty heights. "On the other hand, let us consider the hog. This animal grunts and grubs and provides for its young just as well as the eagle; but, when its working hours are over and it has [some] recreational moments, observe where it goes and what it does. The hog will seek out the muddiest hole in the pasture and will roll and soak itself in filth, for this is the thing it loves. People are either hogs or eagles in th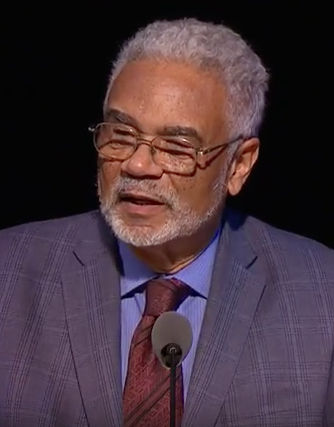 views Views
Clayborne Carson
|
February 28, 2017
Dr. Clayborne Carson, Stanford University Historian, shares some personal insights from the life and work of Martin Luther King, Jr. The text for this speech is unavailable. Please see our FAQ page for more information.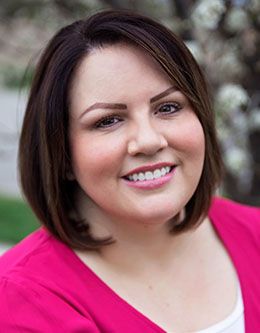 views Views
Brianna M. Magnusson
|
May 15, 2018
We are only about two weeks into the beginning of the spring term here on campus. Many of you are current students, and those of you who have completed this period of your life no doubt remember what it is like to walk into a fresh, new classroom. At the beginning of the semester or term, the gap between what you know now and what you need to know to do well in the course is often large—perhaps overwhelming. A university education requires that you learn about many different subjects, some of which will come naturally to you and some of which you will never quite feel confident about. Some subjects will be exciting and engaging and others you will vow never to willingly revisit. Regardless of the subject, you know from the beginning that success will require you to work—usually to work hard. You will have an instructor to guide you in your journey, and she will provide you with things to read, assignments that make you think, and exams that allow you to prove yourself. You may have teaching assistants who can help you, and, of course, you have the assistance of the instructor. Learning in Mortality This model of classroom learning is one that also applies to our mortal life. Elder Robert D. Hales taught, "The purpose of our life on earth is to grow, develop, and be strengthened through our own experiences."1 Similarly, the purpose of learning in the classroom is to grow in knowledge, develop skills, and be strengthened in our understanding as we work diligently to acquire new knowledge and abilities. In Abraham 3:25 we read, "And we will prove them herewith, to see if they will do all things whatsoever the Lord their God shall command them." Just as you must eventually submit to examinations or other assessments to prove your learning in a classroom, we must submit to repeated tests and challenges in our earthly life. These trials allow us to prove that we are progressing in our mortal journey, and they may be particularly intense periods of growth. Just as students ramp up their efforts to study when an exam is looming, the experience of a spiritual test can heighten our own efforts to learn from the Lord. To fulfill the purpose of learning and gaining experience, it was essential that, as we were born onto the earth, we passed through a veil. In so doing, we came to earth having forgotten all that had occurred before. This is perhaps one of the most challenging things about our lives. Because we are now restricted by mortal eyes, there is much about the eternal perspective and the purposes and timing of God that we do not understand. In the same way, as we approach a new subject in a classroom, the instructor has a broader perspective, being able to see how all of the material fits together and how it connects to other fields of knowledge in a way we usually cannot see—at least in the beginning. Ignaz Semmelweis The story of Ignaz Semmelweis illustrates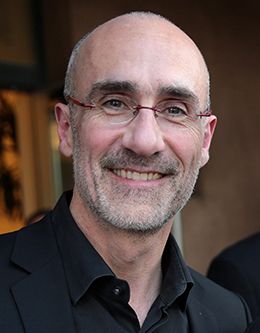 views Views
Arthur C. Brooks
|
April 25, 2019
President Worthen, distinguished guests, parents, friends, and members of the Brigham Young University class of 2019: Congratulations on this important day, and thank you for this incredible honor. With this honorary degree, I am proud to say that I am finally a real member of the BYU community. I have to confess that, up to this point, I have only ever impersonated a member of the BYU community. I know that sounds bad, so let me explain. Several years ago I came to this beautiful place, to BYU, to deliver a lecture. My wonderful hosts sent me home with a ton of branded souvenirs: T-shirts, mugs—you name it. You guys are great at product placement. One particularly nice gift that I got that day was a briefcase. It had BYU emblazoned across the front. Now, as it happened, I actually needed a new briefcase, but I kind of hesitated to use it because of the logo. It felt a little weird—like false advertising. See, I am not a member of the faculty at BYU, nor am I a member of The Church of Jesus Christ of Latter-day Saints. I am a Catholic. Somebody told me, by the way, that I am your favorite Catholic—but I figure you say that to all the Catholics. When I expressed this hesitance, my wife, Esther, said, "That is ridiculous. Use the briefcase. It is beautiful." So I loaded it up and took it out on the road. I travel all the time. I am in airports constantly. And here is the thing. I noticed that people would look at my briefcase and then look up at me. They would have this weird look on their face, like, "I have never seen an aging hipster Mormon before." (Excuse me, Latter-day Saint!) That gave me some amusement, but here is the funny part: I found that it was changing my behavior. I was acting with greater love and kindness than I ordinarily would. People would look at my briefcase, and I would want to help with their luggage. I would want to give up my place in line. That sort of thing. Why? Because I was unconsciously trying to live up to the high standards of kindness of your church and your university. At the very least, I was trying not to hurt your well-earned reputation. You know what else? I even stopped carrying cups of coffee. Look, I love coffee, but I didn't want people to think that a member of your church is a hypocrite! I had this paranoid fantasy of some guy telling his wife, "I saw this Mormon guy in O'Hare airport ordering a venti latte at Starbucks. I knew they were hypocrites." I didn't want that. And you know what? That briefcase made me a happier person, a more loving person. I was like the person I wanted to be. Why? Because I was trying to be like you. So what is the lesson here? It is not that your BYU briefcases have magic properties. It is that your greatest witness to the world as members of this community is the conduct of your lives. Our nation and world need this. They need you, more than ever today. If you p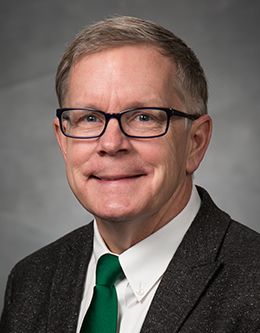 views Views
Michael J. Dorff
|
April 3, 2018
I have a confession. I have been wondering whether I should admit this to such a large crowd, but here we go. My confession is that I love mathematics! I know that for some of you, the word math brings a flood of bad memories. So before people get up to leave, let me share with you a different way to see math. Seeing Beauty Unfortunately, many people have the mistaken idea that math is just a set of rules and calculations. That is not mathematics. My family and I love the NCAA March Madness basketball tournament. Sitting around with friends and watching an underdog team beat a highly favored team with a last-second desperation shot is exciting. Compare such a thrilling basketball game to being alone in a gym shooting hundreds and hundreds of free throws. If all I ever did were to shoot free throws over and over all by myself and never play or watch a real game of basketball, I wouldn't like basketball. The same is true with math. Doing endless math drills is like shooting free throws over and over. It is not mathematics. To me, math can be like a game of strategy, such as The Settlers of Catan. Once you know the rules of the game, you can explore where the game can take you. In some ways math is like genealogy. You have several family lines to work on, and you may get stuck. But then a new piece of information opens up a previously blocked family line. You get excited and new results are uncovered. The same happens with mathematics. You could be working at the Disney Research Group using math to create realistic-looking hair in the movie Moana, you could be designing a new method for Netflix to determine what movies a subscriber would like, or you could even be working on an abstract math problem that uncovers new results, such as finding a fast algorithm to determine whether or not a number is prime. That is how I see math and why I love it. To me, mathematics is beautiful. Now, the world has many beautiful things. Watching a rising full moon peek over the Wasatch Mountains on a dark winter night, sitting outside on a New Hampshire fall evening while savoring poetry by Robert Frost, listening to the Vienna Philharmonic perform Beethoven's Symphony no. 9 in D Minor in the 150-year-old neoclassical Wiener Musikverein concert hall—all of these things are beautiful to me. Likewise, mathematics is beautiful. Some of you may think I am crazy. Remember, when I think of math, I am not talking about the endless drills that you probably did in high school. When people ask me what research I do, I say that I study the math of soap bubbles. These bubbles are actually soap films that are formed by dipping wires or frames into a bucket of soapy water. To me, these soap films are fascinating—the shapes they take, the way they reflect light, their fragile nature. They relate to mathematical shapes known as minimal
views Views
Kevin J Worthen
|
August 16, 2018
There are many iconic symbols here on campus that help graduates remember—hopefully with fondness—their time at BYU. For many it is the Y on the mountain. For some it is the cougar statue at the LaVell Edwards Stadium. For others it is a particular building. Who knows, with enough time and perspective, even the Testing Center may bring warm memories. Maybe not. For many, the symbol they will remember the most is the sign at the southwest entrance to campus: Enter to Learn; Go Forth to Serve. This seven-word injunction has been the topic of numerous campus devotionals,1 professorial admonitions, and, most especially, commencement and convocation addresses.2 Anyone who has attended many graduation ceremonies at BYU has surely heard at least one talk on the topic. So with full understanding that I am not being original, I would like to focus on this saying one more time in a graduation setting because I believe that, notwithstanding the constant repetition, we may still underestimate the depth of its importance and meaning. A Connection Between Joy and Service First, a bit of history and context. The Enter to Learn; Go Forth to Serve sign was erected on campus in 1965 as part of an effort to spruce up the west entrance to campus. Judging by press coverage at the time, the most exciting feature of the redesign was not the sign or the sign on the other side of the street but the addition of an information center just to the east of the sign on the south side of the road. Touting this new addition, the Daily Universe proclaimed with seeming excitement that the small building contained heating for year-round use, a sliding window, and—wonder of wonders—a telephone that student employees would use to call ahead to those expecting the visitors.3 Times have changed a bit. The Information Center has been demolished, telephone and all. The sign has endured. When plans for the new entrance were being considered, "the university invited faculty members, and others, to submit a slogan or motto which would be suitable to be placed at the main entrance."4 The suggestion to use Enter to Learn; Go Forth to Serve was submitted by Stewart L. Grow, a professor of history and political science at the university. In his autobiography, Professor Grow explained why he had submitted that slogan: Enter to Learn; Go Forth to Serve is . . . a distillation of my life's philosophy. We are born to gain experience in learning and have both the obligation and the reward of serving. . . . I know of no better way to expand the joy which man should have than to create a world in which all men will be motivated to learn and to serve each other.5 Thus, from the very outset of its existence at BYU, the injunction to "enter to learn; go forth to serve" has reflected a profoun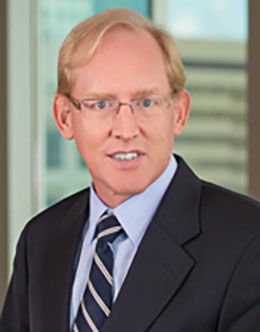 views Views
Jonathan O. Hafen
|
August 16, 2018
What a great day! It is an inspiring sight to see all of you here today to celebrate both an end and a beginning! I want you to know that blue is my favorite color, so I know I am in the right place today. I was also an August BYU grad, exactly thirty years ago. I am glad we can celebrate together today. As we have just been so beautifully taught by President Worthen, you have all entered and learned, and now it is time to go forth and serve. I say this to all of you and to each of you. Your future is radiant with promise and with opportunity, and the world needs you. I love BYU! BYU exists to provide an outstanding education in an atmosphere of faith. But I believe BYU also exists because of the opportunity that it provides to connect us with others. I speak to you today on behalf of the BYU Alumni Association. Our motto is Connected for Good. I want to share with you what I think that means. My dad and my mom met at BYU in a class called Your Religious Problems. They were married a short time later, which, I suppose, solved their religious problems. They followed the example of their parents—all BYU graduates. Orval Hafen attended "the BYU" in the 1920s. He was part of BYU's debate team. He ran for student body president, and he lost! But it wasn't all bad. He met Ruth Clark, who, he wrote, "rather shied away from my attentions, but artful little rascal that she was, gave me just enough encouragement to keep me in misery" (Orval Hafen, Journal, vol. 1, 4; in possession of the author). So even though he lost the election at BYU, he won Ruth Clark's heart, and they were married. My mom's mom, Trudy Kartchner, grew up poor in Colonia Juárez, Mexico. With the encouragement of her high school religion teacher, she wrote a letter to BYU president Franklin S. Harris, who responded with a scholarship offer for tuition and a job to earn money for rent and food. She went to class for six months and then she worked for six months until finally she graduated. In her own words, "Being on the BYU campus was a time I enjoyed more than any other in my life. . . . I wouldn't have missed that for anything" ("The Life Stories of Gertrude Skousen and Ray William Kartchner," 43; in possession of the author). I hope each of you graduates have similar feelings about your time here. Trudy met her husband, Ray, at BYU. Ray attended BYU during the Depression. He worked his way through school by washing test tubes in the biology lab for twenty-five cents an hour. He got a degree in biology and was a member of BYU's tennis team. In the summer of 1987, I met my wife, Joy, here on what was supposed to be a group night hike to the Y that ended up being just the two of us. That was okay with me, and it solved one of my most pressing religious problems. She was, without a doubt, my very best BYU connection. But when we talk about our BYU connections, we aren't only tal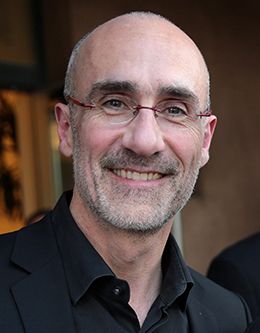 views Views
Arthur C. Brooks
|
April 25, 2019
President Worthen, distinguished guests, parents, friends, and members of the Brigham Young University class of 2019: Congratulations on this important day, and thank you for this incredible honor. With this honorary degree, I am proud to say that I am finally a real member of the BYU community. I have to confess that, up to this point, I have only ever impersonated a member of the BYU community. I know that sounds bad, so let me explain. Several years ago I came to this beautiful place, to BYU, to deliver a lecture. My wonderful hosts sent me home with a ton of branded souvenirs: T-shirts, mugs—you name it. You guys are great at product placement. One particularly nice gift that I got that day was a briefcase. It had BYU emblazoned across the front. Now, as it happened, I actually needed a new briefcase, but I kind of hesitated to use it because of the logo. It felt a little weird—like false advertising. See, I am not a member of the faculty at BYU, nor am I a member of The Church of Jesus Christ of Latter-day Saints. I am a Catholic. Somebody told me, by the way, that I am your favorite Catholic—but I figure you say that to all the Catholics. When I expressed this hesitance, my wife, Esther, said, "That is ridiculous. Use the briefcase. It is beautiful." So I loaded it up and took it out on the road. I travel all the time. I am in airports constantly. And here is the thing. I noticed that people would look at my briefcase and then look up at me. They would have this weird look on their face, like, "I have never seen an aging hipster Mormon before." (Excuse me, Latter-day Saint!) That gave me some amusement, but here is the funny part: I found that it was changing my behavior. I was acting with greater love and kindness than I ordinarily would. People would look at my briefcase, and I would want to help with their luggage. I would want to give up my place in line. That sort of thing. Why? Because I was unconsciously trying to live up to the high standards of kindness of your church and your university. At the very least, I was trying not to hurt your well-earned reputation. You know what else? I even stopped carrying cups of coffee. Look, I love coffee, but I didn't want people to think that a member of your church is a hypocrite! I had this paranoid fantasy of some guy telling his wife, "I saw this Mormon guy in O'Hare airport ordering a venti latte at Starbucks. I knew they were hypocrites." I didn't want that. And you know what? That briefcase made me a happier person, a more loving person. I was like the person I wanted to be. Why? Because I was trying to be like you. So what is the lesson here? It is not that your BYU briefcases have magic properties. It is that your greatest witness to the world as members of this community is the conduct of your lives. Our nation and world need this. They need you, more than ever today. If you p
views Views
David A. Bednar
|
August 28, 2017
Susan and I are delighted to meet with you as a new semester begins at Brigham Young University. I want to begin my message today by describing two important times of transition in my life that occurred on campuses sponsored by The Church of Jesus Christ of Latter-day Saints. The first transition started in 1970 at BYU. I attended San Leandro High School in the East Bay Area of California from 1967 to 1970. It was a turbulent time, with anti–Vietnam War protests, political assassinations, and social upheaval. The Haight-Ashbury district in San Francisco and Telegraph Avenue near the campus of the University of California at Berkeley were two major epicenters of dramatic drug, music, sexual, and cultural revolutions. Only a few Latter-day Saints attended my high school, and my ward had a very small group of youth. I moved into Helaman Halls in August 1970 and quickly became acquainted with many remarkable LDS young men and young women. That fall semester was a life-changing time for me because of spiritually impactful sacrament meetings and service in my student ward, stimulating academic classes and supportive teachers, and a strong brotherhood that developed with my dorm friends as we played intramural sports, talked late into the night, and perpetrated typical freshman pranks and practical jokes. My experience at BYU was "(1) spiritually strengthening, (2) intellectually enlarging, and (3) character building" (I hope) and a preparation for "(4) lifelong learning and service."1 And, most important of all, I met Susan Robinson on this campus after I had returned home from my mission in 1973. She has been the love of my life for almost forty-three years. The second transition started in 1997. Susan and I moved to Rexburg, Idaho, following an academic career spanning twenty years at three different universities. As I prepared for the fall semester in my new position as the president of then Ricks College, I remember my reaction when my secretary informed me about an annual temple day for staff and ­faculty at which I was to speak. I looked at her and asked quizzically, "Can we do that?" She responded quizzically, "You do know this is a Church school, don't you?" Attending a temple session with staff and faculty colleagues was a wonderful new and energizing experience. The overt linking of spiritual enlightenment and intellectual inquiry was thrilling and, of course, had not been a part of my work at the public universities where I was a graduate student and faculty member. During my years of service in Rexburg, I experienced in powerful ways the spirit of the charge given to Karl G. Maeser by Brigham Young when this university in Provo was founded: I want you to remember that you ought not to tea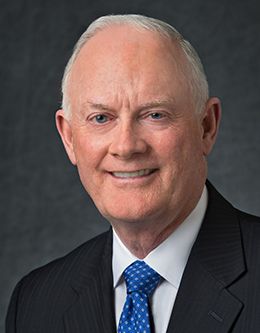 views Views
Kim B. Clark
|
August 22, 2016
I count it a great blessing and a privilege to speak today at this university conference. I love to come to this campus. Before I begin my formal remarks, I am going to tell you a little story about why I feel so strongly about this place. It is not only because as a student here for a year after my mission I found my professional calling to be a teacher and a scholar at the feet of truly, truly inspiring teachers like Larry T. Wimmer and others, but it is also because I met Sue here. I want to tell you this little story about why I get a chill that just covers me when I walk on this campus. I had met Sue, and we were in the same family home evening group. We went for a walk one night, and I had the very distinct impression from the Spirit: "This is your ­eternal companion." Fortunately, she had the same feeling. Just a couple of days later I was walking along a diagonal sidewalk toward where in those days the sidewalks met in a big X, right about where the Harold B. Lee Library annex is now. I was walking along toward that X when the national anthem began playing, so I stopped. When it finished playing, I walked along the sidewalk and came to where the sidewalks crossed in an X. I ran into Sue right there in the middle of the X. It was on a Wednesday afternoon, and there were thousands of students in that area. And I ran into my eternal companion in the center of the X! I didn't say this to the Lord, but I got it. Just a few weeks ago we celebrated our forty-fifth anniversary. She is the love of my life. I came here to find her because she wasn't in Boston. She was here. I am so grateful. And whenever I walk on this campus I feel the same way. So I love to come here. And I love you. The Lord has blessed me with the gift of love for you. I believe He wants me in my responsibilities now to see you and love you the way He sees you and loves you. I pray that you will feel that love today. I also pray that the Holy Ghost will be with us as we consider together the implications of a very simple message. This message has come to me personally, but I feel that I should share it with you. The Need to Be Better Here it is: Whatever level of spirituality we now enjoy in our lives; whatever degree of faith in Jesus Christ we now have; whatever strength of commitment and consecration; whatever degree of obedience, hope, or charity is ours; and whatever level of professional skill or ability we have obtained, it will not be sufficient for the work that lies ahead. I believe this message fits into a beautiful pattern the Lord has established in the Restoration, beginning with His appearance with His Father to Joseph Smith in 1820. Line upon line, precept upon precept, and step by step, Jesus Christ has built up His Church and His people. He has said: For I will raise up unto myself a pure people, that will serve me in righteousness.1