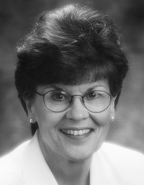 views Views
Connie L. Blakemore
|
July 28, 1998
I am so happy to be able to share some ideas with you today that I know have been directed by Heavenly Father. I pray that the Spirit of the Lord will help me communicate the thoughts I have received, according to the desire of the Lord. What a blessing this assignment has been to me. I want to borrow a term I first heard at a workshop conducted by the Franklin Institute, now Franklin Covey. They introduced me to the concept of the belief window, which I have identified with ever since. I can still visualize a clear window suspended in front of the eyes of a cartoon face, illustrating the idea that we see the world through our belief window. The beliefs that we have are the lenses of reality for each of us. I would like to expand upon this idea and talk about your spiritual eyeglasses and leave you with the notion that what you see is what you get or what you see is what you are, as far as eternity is concerned. It is very important that gospel truths make up our belief window so that we can see the celestial kingdom clearly. Let me illustrate. The world looks very different for me depending upon the lenses, or glasses, through which I look. For instance, this first pair of glasses I am putting on has very thick lenses, and they distort my view to the point that, if I wear them very long, I am frustrated and not able to clearly see the path before me. In fact, they give me a headache. This next pair of glasses, with the eyeballs on springs, changes my view with each movement of the springs. Once again the path before me is distorted and even comical. With this pair of sunglasses I am having a hard time seeing anything at all in this room. They shut out the light. This next pair of glasses doesn't aid my vision at all, but they glow in the dark and draw attention to me and my eyes in a dark room. I have used them for effect several times when I wanted to solicit a reaction from people. They are a fun icebreaker, but that's all. They don't aid my vision. This final pair of glasses totally changes others' perceptions of me. With these lenses I can create a fictitious image of who I am. I have created a distorted picture of myself and what my belief window contains. Thank goodness for my own prescription lenses. Now I can see you as well as the printed words before me and, I hope, the path to the celestial kingdom. It really is very important that we wear the proper pair of glasses—or, in other words, that our belief window is correct. The message that I am bringing today is that your beliefs are the lenses through which you see the world. What you believe determines your focus and in turn your actions. You are seeing things as you believe they are—not so much as things really are, but rather as you are. Our challenge is to "finally see as God sees," as Ann Madsen prompts us (BYU Women's Conference, May 1998). If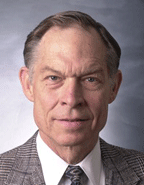 views Views
C. Terry Warner
|
Jan. 16, 1996
I stuttered most of the way through school so badly I could scarcely talk. When I dared, I tried to answer the teacher's questions, but seldom successfully. You have seen the grimace a stutterer makes and the flickering eyelids. I remember the strained expressions on people's faces. As children often do, I compensated. I became brash, loud, boastful, and competitive—to win the respect I didn't think people would give me otherwise. This put people off, a response that only made me try harder to win their acceptance. I made pretty good progress in overcoming my stuttering during my school years. Increasingly, people treated me as if I were a mature person. Yet my feelings still troubled me—often I felt pitted against others, driven to get my fair share, distrustful, and sometimes even scornful of certain people. I caught myself trying to arrange myself in the minds of others, playing a role, posturing. Every year I spoke more smoothly, but I couldn't close the gap between the fabricated image I presented publicly and whoever I really was. This caused me a heartache greater than my stuttering did. Perhaps at one time or another you, too, have thought of your life as something of a fabrication. Possibly you also have felt alone, even when you were with others, because of the facade you were hiding behind. This happened to me when I lived in Manhattan at about your age—in my twentieth year. In a solitude that's possible only in a very large city, my false front became starkly unconvincing to me. I was studying acting with Stella Adler at her studio on Central Park West. One warm evening as we were out walking, a classmate for whom I had great respect confronted me with a terrifying question. "Do you love yourself in the theater," she asked, "or the theater in yourself?" In other words, was I in it for me or because I simply loved it? The question convicted me—the theater makes a tempting platform for posturing. I recall wishing that all my pretensions would collapse completely and leave standing only what was really me. It did not matter any longer whether I would impress anyone or not—if only I could be . . . honest, simple, solid, true. I began a personal quest in that direction, but whatever changes took place in me then were insufficient and impermanent. The same challenge kept coming back in new forms. I recall, a couple of years later—after my mission, after experiences that seemed to strip some of the veneer away—sitting in a BYU classroom where the teacher was speaking of Joseph Smith. I remember agonizing over a question to which I absolutely did not have the answer: "Can I become like that man?" I asked myself, "Can the being I am be transformed to that extent? Can I ever become so honest, simple, solid, and true as he?" It troubled me that the question kept returning. I have come to believe this happened because, like a lot of other people of my generation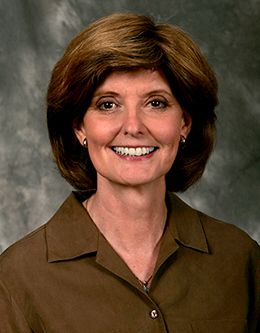 views Views
Camille Fronk
|
Mar. 7, 1995
Let me tell you about some people I know. One is a woman who served a full-time mission when it was not fashionable to be a sister missionary. She received no financial support nor spiritual encouragement from her family. Upon returning, she worked her way through college and graduate school, marrying when most considered her rather old. After her children were born, her husband lost his job; he has yet to find permanent employment. However, by taking temporary jobs here and there, including those the family could do together, this woman and her husband have survived financially for several years. The couple serves faithfully in Church callings, finding numerous opportunities to encourage and assist those who are in need. Whenever I visit their relatively small and humble home, I am struck by their simultaneous expressions of gratitude, peace, and joy and their enthusiastic pursuit of knowledge. I know another woman who was widowed at age twenty-four, after only three years of marriage. She worked hard to support her young family and eventually became a very successful businesswoman. At the height of her career, as a result of a client's dishonest dealings, she lost her business and any capital to begin again. Today she struggles financially and is learning to live a much simpler lifestyle. However, she considers herself wealthy because she has grandchildren and opportunities to expand her understanding and appreciation of the restored gospel of Jesus Christ. What do these two friends of mine have in common? Life has rarely, if ever, been easy for them. It has not been at all what they had expected, nor does it appear that it will become easier in the future. Yet they continue to trust in the Lord. Many of you may be feeling great concern as you look to the future. You are often reminded that the most critical decisions in life are made during these, your college years. You hear frantic reports of a diminishing job market, a shrinking marriage market, and expanding competition to get what little there is of each. Fears of losing a scholarship, running out of tuition money, never having a date, and lacking the intellect to complete graduation requirements can keep you perpetually burdened with doubt and worry. When the Savior proclaims, "Be of good cheer, and do not fear, for I the Lord am with you, and will stand by you" (D&C 68:6), we sometimes conclude he couldn't possibly be talking to students. We think that not until after we graduate, marry, and settle into a career can we experience a life that is rejoicing, relaxing, and reassuring. That is, until you talk to those who have graduated, married, and are settled in a career and find that many of them worry, too. My remarks today are an attempt to dispel some of our worries and concerns. When the Lord invites us to "cast [our] burden" upon him (Psalms 55:22), I believe he is talking to us now, regardless of our current lot in life. When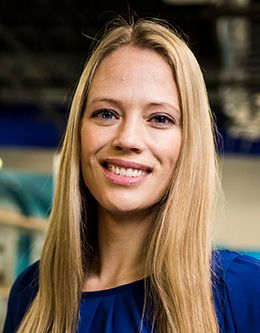 views Views
Julie Crockett
|
Mar. 6, 2018
I am so excited to be here speaking to all of you. I know it might make me seem a little weird that I want to speak in front of thousands of ­people, but that is okay. I know I am a little weird. All my life I have enjoyed being an individual who is different from those around me. I am over six feet tall, but I still wear heels so I can be even taller. As a volleyball player, on long flights to away games I would sit cramped in my seat doing my calculus homework while my teammates teased me for being a nerd. I still find "your mom" jokes hilarious and will laugh loud enough that someone a mile away can hear. I don't know anyone exactly like me, and I truly enjoy it. Some of you may be thinking, "She is crazy! Who wants to stick out all the time? Isn't it nice to just fit in sometimes?" Whether you want to be different or you feel you are too different, it is okay. We are supposed to be different. We were different individuals in the pre-earth life, and we will continue to be different in the next life. This was important knowledge for me to gain because as I think about working toward perfection—a common goal for many of us—I worry I may lose some of my personality traits that allow me to be me. If we are all perfect, kind, faithful, obedient, and knowledgeable, will we all be the same? It would be kind of like Syndrome's statement in The Incredibles when he says he will sell his inventions so everyone can be superheroes: "And when everyone's super, no one will be" (IMDb's pages for quotes for The Incredibles [2004], imdb.com/title/tt0317705/quotes). Now I don't fear that all of us will become ­perfect in this life—of course none of us will be perfect in a lifetime. But as I continue to work toward this common goal, I want to keep my sense of self. How can I keep my individuality while striving for perfection? I will work to answer the following questions and discuss several examples. First, what defines our individuality and why is individuality important? Second, what is perfection and what attributes define it? Do we have to be the same to be perfect, or can we be different? Third, I will give some examples of a group of individuals who represent both perfection and individuality. Fourth, I will focus on us—where we are and where we go from here. How do we learn to love and strengthen our individual attributes and become like Christ? The Blessings of Individuality First, what defines our individuality and why is it important? One of the ways we are individuals is through our gifts—those things that come easily to us. Our innate capabilities help define who we are and are often related to those things we are naturally inclined to enjoy. In addition, we all have different experiences in life, which results in an infinite number of perspectiv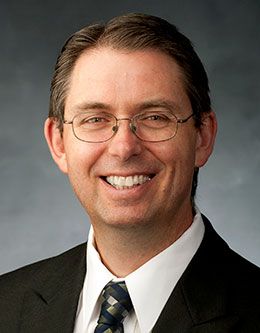 views Views
Benjamin M. Ogles
|
Jan. 30, 2018
As President Worthen mentioned, I earned two degrees at BYU. I also met my wife, Maureen, in a family home evening group while we were both students here. Returning to BYU after twenty-one years in Ohio felt like coming home. We love being a part of this great university. In 2017 many stories were published regarding sexual harassment and assault. Celebrities, politicians, and corporate executives were among those accused of being perpetrators.1 The #MeToo campaign in social media2 and Time magazine's selection of "the silence breakers" as the Person of the Year3 highlighted the increasing, sometimes controversial, focus on this issue. The Chronicle of Higher Education, a newspaper for university faculty and administrators, recently started tracking sexual harassment stories as they came to light at universities across the nation.4 I watched these stories and others in the new year with particular interest, given two university responsibilities I have had over the last two years that focused on the issue of sexual assault. First, President Worthen asked me to serve on the Advisory Council on Campus Response to Sexual Assault. This council focused on examining the university's response to incidents of sexual misconduct.5 Our charge was to determine how to better handle the reporting process for ­victims6 of sexual assault. To gather information, we set up a website where more than 3,100 people submitted feedback. Though it took many hours, we read every response, some of which described personal, heartbreaking experiences. Our work resulted in twenty-three recommendations, all of which have been or are being implemented at BYU, including developing an amnesty policy, changing organizational structure, creating a victim advocate position, and conducting a survey of BYU students regarding sexual assault.7 The second committee I served on surveyed all full-time students during the 2017 winter semester.8 Again we learned of some BYU students' painful and distressing experiences with sexual assault. These committees were not my first encounter with the issue of sexual assault. As a stake president, I prayerfully strive to be a source of comfort and healing for victims seeking assistance. As a psychologist, I sometimes counsel those who suffer the consequences of abuse or assault. When I worked at Ohio University, I reviewed research on sexual assault while serving on dozens of thesis and dissertation committees for the graduate students of my colleague Dr. Christine Gidycz. Even with this background, my service on the Advisory Council and Campus Climate Survey Committee made me all the more keenly aware of the suffering that is associated with sexual assault. What added to my sorrow was the fact that here at BYU, even though we have high standards for our conduct, there are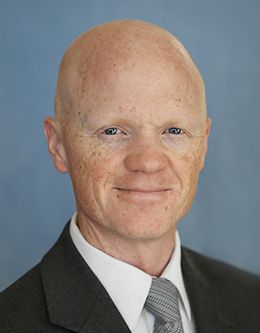 views Views
Benjamin Bikman
|
July 17, 2018
Benjamin Bikman suggests ways one might mitigate insulin resistance—the core of many modern health challenges or "the plagues of prosperity." The text for this speech is unavailable. Please see our FAQ page for more information.
views Views
Kevin J Worthen
|
Jan. 8, 2019
It is wonderful to be here with you today, to know that you have arrived safely from your travels, and to see in you the bright hope of anticipation that accompanies a new year and a new semester. We Have a Divine Nature Let me begin with a story that may sound all too familiar to some of you. The airport had been packed for hours. The usually crowded holiday travel conditions were exacerbated by weather-related delays and cancellations at other airports. Hundreds of frustrated travelers were scrambling from one gate to another as they sought alternate ways to reach their destinations. At one gate, the line to talk to the agent stretched for more than fifty yards. One of the passengers in the line was a well-dressed and obviously impatient man. As he glanced at his watch with ever-increasing frequency and tapped his foot at an ever-increasing rate, it was obvious to all around him that he was not a person who was accustomed to waiting. Finally the man could stand it no longer. He bolted from his place in line and stomped up to the gate. Pounding his hand on the desk, he bellowed, "Do you know who I am?" An awkward silence instantly gripped the area. The agent at the desk calmly picked up her telephone and, in a steady voice, said, "We may need a little additional help at Gate 19. There is a man down here who doesn't know who he is." My question to you today is, Do you know who you are? This question may be more complicated than it at first appears. If someone were to ask you right now who you are, some of you might answer by identifying yourself as a BYU student—a worthwhile identity. Others might be more specific and identify themselves by their major or their year in school. Some would answer based on their home or place of origin. Those of you from Texas know what I mean. Some might identify themselves by an extracurricular activity in which they engage, a sport they play, or a talent they possess. Some might choose to identify themselves by their church calling, by an office they hold, or by their relationships with others, such as wife, husband, father, or mother. Each of these answers would be truthful in the sense that they accurately describe a portion of who you are. And to some extent they may be the most appropriate response because of the context in which the question is asked. Our response to the question Who are you? will likely vary from time to time and place to place. And sometimes those answers, in the abstract, will contradict one another. Thus, knowing who we really are can get a bit complicated. But what if you had to fully identify yourself in a single sentence? Could you in one sentence describe yourself in a way that would be accurate in whatever circumstance or whatever stage of life you might find yourself? It wouldn't be that you are a freshman, for that will change. Or that you are a BYU student, for that will also change—
views Views
José A. Teixeira
|
Nov. 7, 2018
In my last general conference talk, entitled "Seeking the Lord," I spoke of the importance of making inspired decisions in the online world in which we live today. As I referred to the use of technology and, in particular, the use of cellphones, I said that "life is not confined to a four-inch screen" (José A. Teixeira, Ensign, May 2015). I just want you to know that since then I have upgraded to a six-and-a-half-inch screen. Nonetheless, the statement remains true: Life is not confined to a screen, no matter the size. It is good to be here with you this morning. I will not talk about technology today. Rather, I hope to share a few lessons and principles that will help you find joy and fulfillment in life through making inspired decisions and setting wise priorities. Sister Teixeira and I were both born in Portugal, though she spent her childhood in Africa. I will come back to that part of the story a little later. Portugal is a country founded in AD 868 with a rich history and culture; it is situated in the westernmost part of Europe. We have lived almost all of our married life outside of Portugal though—primarily in Germany, France, and Switzerland—because of my professional career before I was called to full-time service in The Church of Jesus Christ of Latter-day Saints. Our three children—the youngest of whom is here with us today—were born in Portugal, Germany, and France. They studied in Switzerland, Germany, Brazil (while we served a mission in São Paulo), Portugal, England, and the United States. Our two boys served missions—one in Tokyo, Japan, and the other in New York City. After this very brief introduction, you may be saying, "Wow! That is a lot of places and a lot of change." Indeed! I am sure you can imagine that as we lived in all of these countries, we were faced with many decisions and choices—what we needed to do, which direction we should go, and how we should set priorities in order to find joy and fulfillment both individually and as a family. The same will be true for each of you. In your own unique way, you will undoubtedly have to make decisions and choices and set priorities that will shape your life. Part of the impression I want to leave with you today is that making inspired decisions and setting wise priorities is a matter to be considered at all stages of your life, particularly at the stage you are in now. Your priorities of today will be your joy and fulfillment of tomorrow. Some additional context might be useful to illustrate what I am trying to share with you. Remember the Greatest Priority Let me start by talking about my own country. The location of Portugal on the Atlantic Ocean has influenced many aspects of its culture and its people's way of living: Portuguese
views Views
Ulisses Soares
|
Feb. 5, 2019
The text of this speech is being edited and will be available soon.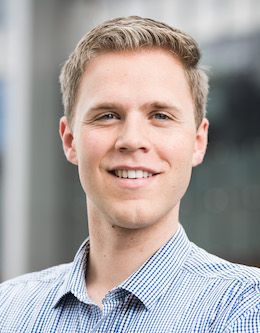 views Views
Jared T. Blanchard
|
Apr. 26, 2018
Elder Holland, President Worthen, distinguished guests, faculty, and fellow graduates, I am honored to address you today. It is truly humbling to speak to an audience of such talented and accomplished individuals, many of whom are my dear friends. I am especially happy to have my family here with me. I can honestly say that I would not have made it to this point if not for their presence in my life, which brings me to my chosen topic: the importance of being present, both for our own happiness and for the good of others. It has been said that "80 percent of success is showing up,"1 but even more important than our physical presence is our mental presence. In his book The Screwtape Letters, C. S. Lewis gave a profound description of the present that has stuck with me for years. He wrote: The Present is the point at which time touches eternity. Of the present moment, and of it only, humans have an experience analogous to the experience which [God] has of reality as a whole; in it alone freedom and actuality are offered.2 Yet sometimes we live in the past like Napoleon Dynamite's Uncle Rico, who obsessed that he could be "soakin' it up in a hot tub with [his] soul mate" if only the coach would have put him in fourth quarter.3 Yes, you probably could have won that intramural T-shirt if not for that one ref who had it out for you. Or you may have been the next Albert Einstein if not for that one failed math test freshman year. I may or may not be speaking from personal experiences. Nevertheless, we can't have freedom or actuality or true happiness if we live in the past. That also goes for the future. For the past few months, my wife, Laura, and I have stressed over our future plans. There were, and still are, so many unknowns. Where would I be accepted for graduate school? When would Laura graduate? Where would we like to live and work? I am sure our experience is not foreign to this audience. It is easy to say that I will be happy once I graduate or once I get accepted to grad school or once I get this job or once I have a house, but having that worldview can keep us from enjoying our current situation. Remember, the present is the time when we have freedom and actuality. Use that freedom to create a fulfilling life now instead of basing your happiness on something that has not happened yet. As we avoid being prisoners of the past and future, it is also important to avoid being prisoners to present distractions. Smartphones, while being wonderful tools, are common conveyors of distractions. We may well ask ourselves: How many friends have I passed by but not noticed because I was watching fail videos? How many test questions have I missed because I was checking Snapchat in class? How many innocent tree limbs could have been spared a collision with my face if I had looked up from Facebook?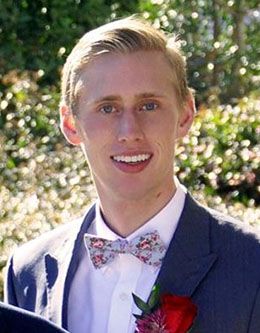 views Views
Ashton R. Omdahl
|
Aug. 16, 2018
Fellow students, graduates, parents, siblings, peers, and teachers, good afternoon! I would like to begin by addressing my peers. Friends, I expect that you, like me, are probably feeling excited today and perhaps a little anxious and maybe even a little burned-out at the end of this road to graduation. And certainly you and I are each asking ourselves the essential questions: So what? What will my BYU experience amount to? What am I going to do with it? I select the word experience intentionally in posing these questions because BYU has provided us with much more than an education. Yes, we have a shared experience of taking classes, but this has included more: living in Provo, playing intramurals, hiking the Y, dating, deliberating on the details of the Honor Code, and so on. Over the course of these experiences, you and I have encountered new facts or truths about the world and about ourselves. Some of these truths delight us—such as when we realize that an act of service we have given has lifted someone's daily burden. Other truths are a little harder to ­swallow—such as when we recognize that the girl we have been pursuing for several weeks really isn't that interested. Both of these kinds of truths, when faced fully, can teach us essential human lessons. I wish to share with you three stories from my BYU experience that helped me learn about the power that comes from willingly accepting the truth. I hope they will build our courage to accept both the easy and hard truths we all face. Transform Our Hearts The first story came from a study of the ­conversion of Saint Augustine, the great fourth-century Christian thinker whose story I became familiar with here at BYU. Augustine's words are inspiring, but it was the months before his conversion that caught my attention. These were days when Augustine claimed that he wanted to follow God but had a "staggering" will, unable to commit to the godly life with a "strong . . . will" to "take heaven" (Confessions, book 8, chapter 8, 19). He famously prayed, like many of us, no doubt, "Grant me [self-restraint, Lord], but not yet" (see Confessions, book 8, chapter 7, 17). I connected with Augustine when I read this, ruefully laughing at my experience of claiming to want something divine—but not yet! Not until divine intervention came could Augustine face the truth of his reliance on Jesus Christ. In facing this truth, the once staggering sinner became fixed on Christ. From this experience I extract and share with you lesson number one: fearlessly facing truth about ourselves has the potential to transform our hearts from sinner to saint. Expand Our Secular Knowledge Our second story is a personal favorite of mine about an unsung scientific hero. Biologist Alfred Wallace was a contemporary of Charles Darwin who collected fossils around the world and had a special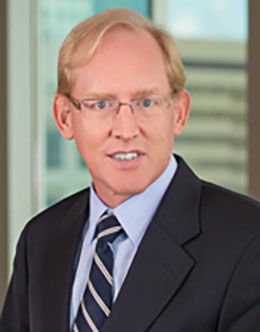 views Views
Jonathan O. Hafen
|
Aug. 16, 2018
What a great day! It is an inspiring sight to see all of you here today to celebrate both an end and a beginning! I want you to know that blue is my favorite color, so I know I am in the right place today. I was also an August BYU grad, exactly thirty years ago. I am glad we can celebrate together today. As we have just been so beautifully taught by President Worthen, you have all entered and learned, and now it is time to go forth and serve. I say this to all of you and to each of you. Your future is radiant with promise and with opportunity, and the world needs you. I love BYU! BYU exists to provide an outstanding education in an atmosphere of faith. But I believe BYU also exists because of the opportunity that it provides to connect us with others. I speak to you today on behalf of the BYU Alumni Association. Our motto is Connected for Good. I want to share with you what I think that means. My dad and my mom met at BYU in a class called Your Religious Problems. They were married a short time later, which, I suppose, solved their religious problems. They followed the example of their parents—all BYU graduates. Orval Hafen attended "the BYU" in the 1920s. He was part of BYU's debate team. He ran for student body president, and he lost! But it wasn't all bad. He met Ruth Clark, who, he wrote, "rather shied away from my attentions, but artful little rascal that she was, gave me just enough encouragement to keep me in misery" (Orval Hafen, Journal, vol. 1, 4; in possession of the author). So even though he lost the election at BYU, he won Ruth Clark's heart, and they were married. My mom's mom, Trudy Kartchner, grew up poor in Colonia Juárez, Mexico. With the encouragement of her high school religion teacher, she wrote a letter to BYU president Franklin S. Harris, who responded with a scholarship offer for tuition and a job to earn money for rent and food. She went to class for six months and then she worked for six months until finally she graduated. In her own words, "Being on the BYU campus was a time I enjoyed more than any other in my life. . . . I wouldn't have missed that for anything" ("The Life Stories of Gertrude Skousen and Ray William Kartchner," 43; in possession of the author). I hope each of you graduates have similar feelings about your time here. Trudy met her husband, Ray, at BYU. Ray attended BYU during the Depression. He worked his way through school by washing test tubes in the biology lab for twenty-five cents an hour. He got a degree in biology and was a member of BYU's tennis team. In the summer of 1987, I met my wife, Joy, here on what was supposed to be a group night hike to the Y that ended up being just the two of us. That was okay with me, and it solved one of my most pressing religious problems. She was, without a doubt, my very best BYU connection. But when we talk about our BYU connections, we aren't only tal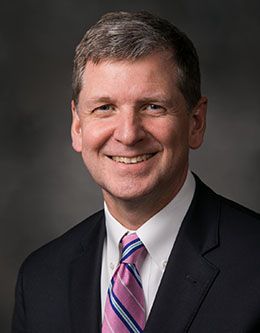 views Views
James R. Rasband
|
Aug. 27, 2018
Two years ago this week President Worthen shared with the university community his vision for inspiring learning.1 This afternoon I hope to further describe some of the contours of that effort, particularly as it relates to experiential learning and student-centered research. I will also share my sense of why the whole inspiring learning project depends on "having [our] hearts knit together in unity and in love one towards another"2—the theme of this university conference. Inspiring Learning As I considered my own inspiring learning efforts, my mind went back fifteen years. It may still be the case, but at that time, local junior high students were encouraged to spend one day shadowing a parent at work on what was called Groundhog Shadow Day. My son Danny and his friend decided to come shadow me. Frankly, watching me sit at a computer, answer emails, and write didn't seem like a particularly thrilling day, save for the promise of a trip to the Wilk's gaming center, but they would at least be able to see me teach a class. My son and his friend came and sat in the back of my torts class, which was held in an old computer lab. The computers had been removed, but they weren't necessary anyway because all the law students had laptops and brought them to class. The lab did, however, retain its comfortable leather chairs. I taught my class, and I felt like it went quite well—­perhaps it was even inspiring. After class, my son Danny bounded to the front of the room with a joyful look on his face and said, "Dad, I want to go to law school." For just a brief moment, I thought: "Wow. This is great. My son has seen me in action and is impressed. He thinks I am a fantastic teacher, and, even better, I have lit some spark for learning." As these happy thoughts filled my head, he continued, "I want to go to law school because the students get to sit in comfy swivel chairs, and they can play solitaire on their laptops if they want." Take pin and insert it into my balloon. Let's start from the proposition that I have plenty of my own work to do on inspiring learning. One reason I chose to spend some time today on inspiring learning is that I sense there is some confusion about its content, particularly that inspiring learning is being conflated with experiential learning. I believe some of the confusion may come from the fact that President Worthen is working with donors to build a $120 million Inspiring Learning Endowment and that thus far the funding from that endowment has supported our efforts to expand experiential learning opportunities for our students. It is important to recognize, however, that the two are not the same. Experiential learning is a subset of inspiring learning. Inspiring learning is a much broader concept, encompassing all our efforts to achieve the mission and aims of the university. In his 2016 address on inspiri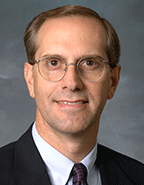 views Views
Brent W. Webb
|
Aug. 24, 2015
I wish to begin my remarks today with an expression of gratitude to the academic administrators on campus. This year the deans of three of our academic colleges completed their service in the office, and their replacements were appointed following a thorough search process. Associate deans have been invited to serve with these new deans in the college leadership. In addition, twelve department chairs completed their terms this year and, following careful consideration and upon recommendation of their deans, new chairs were appointed this summer. This constitutes a significant fraction of the academic leadership on campus. As you know, BYU has a rather unique model of rotating academic leadership. At universities elsewhere, appointment as department chair or college dean is usually a career move, and the candidate who seeks the position generally abandons the traditional faculty life of teaching and research. By contrast, at BYU, academic administrators serve for a season (although at times it may seem to them like an eternity). They make difficult decisions they will live with after their administrative appointment ends and they again take an office next to their faculty colleagues in the department. This model means we are continually training new administrators. Their appointments come with high expectations and little personal tangible benefit. We have no executive salary structure at BYU. Deans and chairs agree to serve—generally without aspiring to the position and most often with hesitation to take on the assignment—motivated by love and loyalty for the university and its mission, their college, their faculty colleagues, and most important, the students. These administrators set a tone for the student experience through direct influence on academic programs; expanding student opportunities; faculty hiring, development, retention, and promotion; and resource distribution—and, it must be candidly acknowledged, more than a little conflict resolution. And despite knowing the enormity of the task, our colleagues accept the invitation to serve anyway. In April of this year we honored at a retirement dinner forty-one of our faculty colleagues who had completed their professional service here. Remarkably, half of them had served as academic administrators during their BYU career. Every seven years our academic and academic support units are reviewed as part of our university assessment process. Two faculty of stature from universities elsewhere are invited to participate in the review of every academic department, reading the self-study and investigating the department's operation in a campus visit. The two external reviewers begin their campus visit with a meeting in my office, where I have the opportunity to acquaint them with BYU and its mission, resource base, governance, and constraints. The external reviewers are astonished when I describe the university's model of rotating academic leadership. In mul
views Views
Kevin J Worthen
|
Aug. 22, 2016
It is a joy to be with you this morning. There is something about the beginning of a new school year that brings hope and optimism. Perhaps it is the chance to start out fresh—no matter how challenging the prior semester has been. Perhaps it is the promise that fall, with its crisp air and changing leaves—and, for me, football season—will soon arrive. Hopefully for all of us it is the thrill you feel in being involved in the intellect-expanding, soul-­refining, celestializing endeavor in which we are all engaged. This last year has brought many successes and a few challenges. Since we last met in this setting, more than 7,700 of our students graduated and moved on to the next phase of their lifelong learning process. During their stay here, many accomplished great things, ranging from receiving a Truman Scholarship to temple marriage. Others excelled as they represented the university in various settings. The BYU Ballroom Dance Company won the Blackpool competition in modern formation, a feat they have accomplished every time since 1989 that their three-year cycle has taken them back to England. They also took first place in Latin American formation—another repeat championship. The men's volleyball team, the men's rugby team, and the women's rugby team all competed in their respective national championship games, all on the same day. Hopefully you can identify and celebrate other successes in your areas. They are evident all around us. Improvements have also been made to our campus infrastructure. We completed fund-raising for the new Engineering Building, and construction is now underway. Expansion of the Harman Building has begun, in large part to expand the online learning environment here on campus, and the new Marriott Center Annex, housing our men's and women's basketball teams, is nearing completion. My thanks to all those involved in these and numerous other projects on campus. We have also faced challenges in this past year—challenges that give us opportunities to improve. As I am sure you are all aware, we are examining in depth the reporting process for our students and other aspects of the way we handle sexual assault cases. It causes us deep sorrow to know that members of our community would be victimized in such a devastating way. We are anxious to help them. A group of faculty and administrators have worked tirelessly during the summer to help us know how best to do that. We anticipate that this fall the advisory council will present their recommendations to the President's Council. We will then address the topic with the campus community more in depth. In the meantime, let me emphasize that the top priority in this extensive effort is the safety and well-being of our students, especially those who have been the victims of sexual assault. Efforts will continue until sexual assault is eliminated from our campus environment. Learning at Brig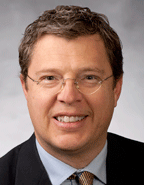 views Views
Brett G. Scharffs
|
Oct. 18, 2016
The International Center for Law and Religion Studies officially began on January 1, 2000. The choice of date was purposeful, coinciding with the beginning of a new millennium. It also makes it easy for us to remember the answer when we are asked how long the center has been operating. In my role as associate director and now director of the center, I interact on an almost daily basis with people from around the world of almost every imaginable religious background—and with many who are not religious at all. Occasionally, usually at a reception or dinner toward the end of a conference, I am asked to explain something about what Mormons believe. Usually someone will want to know what is unique and distinctive about the Church or how it fits with other Christian denominations. I have come to welcome opportunities like these because they give me a chance to talk about not only similarities between The Church of Jesus Christ of Latter-day Saints and other faiths but also some of the things that make us different. It is these differences—as well as a few of the ­similarities—that I would like to speak of today. Audacious Faith I have entitled my remarks "Audacious Faith: Appreciating the Unique Power and Singular Appeal of LDS Doctrine." The Oxford English Dictionary defines the word audacious as "daring, bold, confident, intrepid."1 I have come to believe that many basic LDS doctrines are audacious in this sense. A Peculiar People I remember when I was a boy being taught to take pride in the things that make us different. We were taught that Mormons are and should be "a peculiar people"2 and that we were to be in the world but not of it.3 But in the second half of my life, which coincides with the entire life of most in this room, it seems to me that we as a church have become better at explaining and are more inclined to emphasize our similarities with other Christian churches. This is an understandable part of an effort of the Church and its people to be viewed as less odd and more like others. As recently as Mitt Romney's presidential campaigns, the Church and its members were still expected to address the tired, old question of whether Mormons are Christians. We have sometimes found ourselves in exasperation repeating the name of the Church: The Church of Jesus Christ of Latter-day Saints. The Church has even changed its logo to emphasize the centrality of Jesus Christ. I, for one, welcome this renewed emphasis on Jesus Christ and His Atonement. But it is also true that some of our understandings of even basic doctrines are quite distinctive. The Premortal Existence I learned this fact as a freshman at Georgetown University. I was assigned to a dormitory called Darnall Hall and a roommate named Tom Warner, who was a good Catholic boy from Queens, New York. His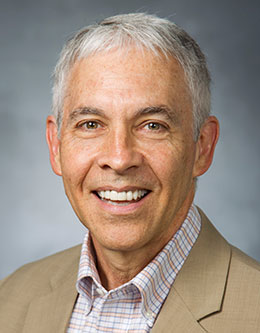 views Views
Brent D. Slife
|
May 16, 2017
It may not surprise you, but I want to declare at the outset that I have been multiply blessed. I want to initially mention an important blessing—this university—and then I would like to dwell on a forty-one-year blessing—my marriage. Those who have received this award in past years have stood here to express their gratitude to BYU, but I feel especially blessed in receiving this award as a non-Mormon. This university has insisted on valuing me regardless of my religious minority status. I am a religious "other," yet this university has not only accepted me as a colleague and a friend but also persisted in recognizing me and celebrating my work. I think this is a sort of minor miracle. As you will see in the case of my wife, I honestly believe that when we truly value and even love those who are "other" in some way, God is there.1 I also want to acknowledge how important this university has been to my academic work. I have long desired to actively interface the sacred and the secular—the sacredness of my faith and the secularity of my discipline of psychology—but there are few places that permit this work. BYU, however, has not only welcomed this type of scholarship but also encouraged and facilitated it. For this reason, I have never had to compartmentalize my Christianity away from my discipline; I have been able to integrate the two—which has been an incredible blessing to me! As I mentioned, however, the blessing I want to dwell on today is the love I feel for my wife. But discussing such a personal experience may seem a bit strange for a psychologist. Psychologists are supposed to deal with objective data.2 Unfortunately, love isn't objective, so psychology's knowledge of love has been meager over the years. Consider renowned love researcher Harry Harlow and his lament in his presidential address to the American Psychological Association: So far as love or affection is concerned, psychologists have failed in this mission. The little we know about love does not transcend simple observation, and the little we write about it has been written better by poets and novelists.3 This conclusion was stated many years ago, but it is not unusual for even modern investigators of love to echo Harlow's lament. Zick Rubin, for example, believes that some progress has been made, but he comments that love has "seemed safely beyond the research scientist's ever-­extending grasp."4 I won't get into psychological methods here. Suffice it to say that a relatively new brand of psychological method—qualitative ­investigation—was specifically set up to study subjective experiences. And qualitative investigators are not afraid of even just one person's experiences, especially when those personal experiences teach us something about the phenomenon of interest. As a marital therapist of thirty-five years, I have long realized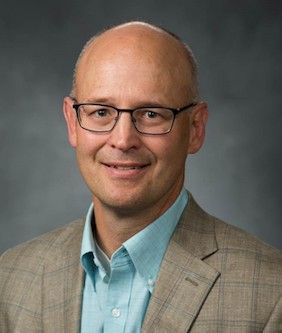 views Views
Randal W. Beard
|
May 22, 2018
Distinguished faculty lecturer Randal Beard discusses the advancements in technology that have made self-flying vehicles, once a sci-fi dream, a reality. The text for this speech is unavailable. Please see our FAQ page for more information.