3,584 Views
David L. Paulsen
|
Sep. 21, 1999
Nothing challenges the rationality of our belief in God or tests our trust in Him more severely than human suffering and wickedness. Both are pervasive in our common experience. If this is not immediately evident, a glance at the morning paper or the evening news will make it so. On the larger scale and at the moment, names like Oklahoma City, Columbine, Kosovo, and Turkey evoke image upon image of unspeakable human cruelty or grief. But Auschwitz and Belsen still haunt our memories. Closer to home, who can fathom the anguish of family members in West Valley when they discovered their precious little girls suffocated together in the trunk of an automobile, the tragic outcome of an innocent game of hide-and-seek. Or the trauma of a dear friend of mine and his five young children who day by day for several months watched their lovely wife and mother wither down to an emaciated skeleton of 85 pounds as she endured a slow and painful death from inoperable cancer of the throat. Scenes like these are repeated daily a thousand and a thousand times. But we need not speak only of the sufferings of others. Few of us here will escape deep anguish, for it is apparently no respecter of persons and comes in many guises, arising out of our experiences of incurable or debilitating diseases, mental illness, broken homes, child and spouse abuse, rape, wayward loved ones, tragic accidents, untimely death—the list goes on and on. No doubt many of us have already cried out, "Why God? Why?" And many of us, often on behalf of a loved one, have already pleaded, "Please, God, please help," and then wondered as, seemingly, the only response we've heard has been a deafening silence. All of us have struggled, or likely will struggle, in a very personal way with the problem of evil.1 I say the problem of evil, but actually there are many. Today I want to consider with you just three, which I will call (1) the logical problem of evil; (2) the soteriological problem of evil; and (3) the practical problem of evil. The logical problem is the apparent contradiction between the world's evils and an all-loving, all-powerful Creator. The soteriological problem is the apparent contradiction between certain Christian concepts of salvation and an all-loving Heavenly Father. The practical problem is the challenge of living trustingly and faithfully in the face of what personally seems to be overwhelming evil. I. The Logical Problem of Evil Soaked as it is with human suffering and moral evil, how is it possible that our world is the work of an almighty, perfectly loving Creator? So stated, the logical problem of evil poses a puzzle of deep complexity. But the conundrum evoked by our reflection on this question appears to be more than just a paradox: we seem to stare contradiction right in the face. The ancient philosopher Epicurus framed the contradiction in the form of a logical dilemma: Either God is unw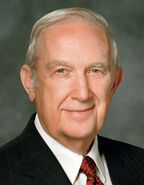 684 Views
Richard G. Scott
|
Mar. 3, 1996
I know that most of you who gathered tonight from across the United States and Canada come with a determination to do what is right. You have had those feelings in your heart to live worthily no matter what others may say. I speak also to others present who want to have such feelings. You are of the finest generation that has come to earth. You have prepared yourself well in the premortal existence and have been selected to come forth in this singularly important time in the unfolding of Father in Heaven's plan. I am deeply moved to be in your presence. I realize that the majority of you do not have the slightest idea of how truly capable, noble, and wonderful you are. I have prayed about, pondered over, and worked on this message because each one of you is an exceptional daughter or son of our Father in Heaven and I want to help you. Early on, I strongly felt impressed to discuss with you how to make your noble dreams and aspirations a reality. I am sure that each one of you has treasured dreams of what you want your life to be. Having moved down the path of life ahead of you, I have learned that while there are growing challenges along the way, life is most beautiful. As you continue to exercise faith in the Master and are obedient to His commandments, you will receive magnificent blessings. Some of those blessings you will have dreamed about. Other blessings He plans for you are beyond anything you can conceive of now. My earnest desire is to help you live so that your worthy dreams become realities. I have wrestled with many different ways to communicate principles that I know—if understood and applied—would greatly help you. As this evening approached, I realized I did not yet have a satisfactory way to express what I know to be true. Then a peace enveloped me. I felt that if I strive the best I can to talk to you, and you listen with an open mind and heart with real intent, having faith in the Lord, then it won't matter too much what I say. You will have impressions come to you that will be individually tailored to your needs. As you write those impressions down and follow them, they will be guidelines for your life and will help you realize your righteous dreams. You are at a time of life when there are many critically important decisions to be made, and you are understandably unsure of your capacity to make them. You live in a world where it is increasingly more difficult to assure that your worthy dreams and aspirations will come true by avoiding the allurements and temptations that Satan would put in your path to destroy you. You may have doubts about your own self-worth. You want to be accepted. You have questions about your future and about how to gain true and enduring friendships. You want to find an eternal companion who has the same deep desire to live worthily and to accomplish much of good in this life. For many, you want to know if the person you have growing feelings for is indeed the one to be
76,311 Views
Jeffrey R. Holland
|
Mar. 2, 1999
There is a lesson in the Prophet Joseph Smith's account of the First Vision that virtually everyone in this audience has had occasion to experience, or one day soon will. It is the plain and very sobering truth that before great moments, certainly before great spiritual moments, there can come adversity, opposition, and darkness. Life has some of those moments for us, and occasionally they come just as we are approaching an important decision or a significant step in our life. In the marvelous account that we read too seldom, Joseph said he had scarcely begun his prayer when he felt a power of astonishing influence come over him. Thick darkness, as he described it, gathered around him and seemed bent on his utter destruction. But he exerted all his powers to call upon God to deliver him out of the power of this enemy, and as he did so a pillar of light brighter than the noonday sun descended gradually until it rested upon him. At the very moment of the light's appearance, he found himself delivered from the destructive power that had held him bound. What then followed is the greatest epiphany since the events surrounding the crucifixion, resurrection, and ascension of Christ in the meridian of time. The Father and the Son appeared to Joseph Smith, and the dispensation of the fulness of times had begun. (See JS—H 1:15–20.) Most of us do not need any more reminders than we have already had that there is one who personifies "opposition in all things," that "an angel of God" fell "from heaven" and in so doing became "miserable forever." What a chilling destiny. Lehi teaches us that because this is Lucifer's fate, "he sought also the misery of all mankind" (2 Nephi 2:11, 17–18). Surely this must be the original ecclesiastical source for the homely little adage that misery loves company. A morning's devotional could be devoted to this subject of the adversary's strong, preliminary, anticipatory opposition to many of the good things that God has in store for us. But today I want to move past that observation to another truth we may not recognize so readily. This is a lesson in the parlance of the athletic contest that reminds us "it isn't over until it's over." It is the reminder that the fight goes on. Unfortunately we must not think that Satan is defeated with that first, strong breakthrough that so dramatically brings the light and moves us forward. To make my point a little more vividly, may I go to another passage of scripture, indeed to another vision. You will recall that the book of Moses begins with him being taken up to "an exceedingly high mountain" where, the scripture says, "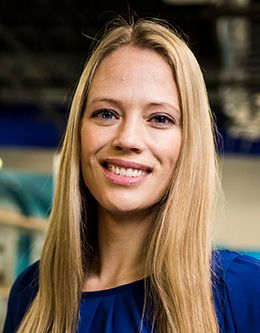 0 Views
Julie Crockett
|
Mar. 6, 2018
I am so excited to be here speaking to all of you. I know it might make me seem a little weird that I want to speak in front of thousands of ­people, but that is okay. I know I am a little weird. All my life I have enjoyed being an individual who is different from those around me. I am over six feet tall, but I still wear heels so I can be even taller. As a volleyball player, on long flights to away games I would sit cramped in my seat doing my calculus homework while my teammates teased me for being a nerd. I still find "your mom" jokes hilarious and will laugh loud enough that someone a mile away can hear. I don't know anyone exactly like me, and I truly enjoy it. Some of you may be thinking, "She is crazy! Who wants to stick out all the time? Isn't it nice to just fit in sometimes?" Whether you want to be different or you feel you are too different, it is okay. We are supposed to be different. We were different individuals in the pre-earth life, and we will continue to be different in the next life. This was important knowledge for me to gain because as I think about working toward perfection—a common goal for many of us—I worry I may lose some of my personality traits that allow me to be me. If we are all perfect, kind, faithful, obedient, and knowledgeable, will we all be the same? It would be kind of like Syndrome's statement in The Incredibles when he says he will sell his inventions so everyone can be superheroes: "And when everyone's super, no one will be" (IMDb's pages for quotes for The Incredibles [2004], imdb.com/title/tt0317705/quotes). Now I don't fear that all of us will become ­perfect in this life—of course none of us will be perfect in a lifetime. But as I continue to work toward this common goal, I want to keep my sense of self. How can I keep my individuality while striving for perfection? I will work to answer the following questions and discuss several examples. First, what defines our individuality and why is individuality important? Second, what is perfection and what attributes define it? Do we have to be the same to be perfect, or can we be different? Third, I will give some examples of a group of individuals who represent both perfection and individuality. Fourth, I will focus on us—where we are and where we go from here. How do we learn to love and strengthen our individual attributes and become like Christ? The Blessings of Individuality First, what defines our individuality and why is it important? One of the ways we are individuals is through our gifts—those things that come easily to us. Our innate capabilities help define who we are and are often related to those things we are naturally inclined to enjoy. In addition, we all have different experiences in life, which results in an infinite number of perspectiv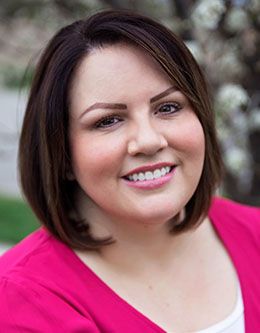 0 Views
Brianna M. Magnusson
|
May 15, 2018
We are only about two weeks into the beginning of the spring term here on campus. Many of you are current students, and those of you who have completed this period of your life no doubt remember what it is like to walk into a fresh, new classroom. At the beginning of the semester or term, the gap between what you know now and what you need to know to do well in the course is often large—perhaps overwhelming. A university education requires that you learn about many different subjects, some of which will come naturally to you and some of which you will never quite feel confident about. Some subjects will be exciting and engaging and others you will vow never to willingly revisit. Regardless of the subject, you know from the beginning that success will require you to work—usually to work hard. You will have an instructor to guide you in your journey, and she will provide you with things to read, assignments that make you think, and exams that allow you to prove yourself. You may have teaching assistants who can help you, and, of course, you have the assistance of the instructor. Learning in Mortality This model of classroom learning is one that also applies to our mortal life. Elder Robert D. Hales taught, "The purpose of our life on earth is to grow, develop, and be strengthened through our own experiences."1 Similarly, the purpose of learning in the classroom is to grow in knowledge, develop skills, and be strengthened in our understanding as we work diligently to acquire new knowledge and abilities. In Abraham 3:25 we read, "And we will prove them herewith, to see if they will do all things whatsoever the Lord their God shall command them." Just as you must eventually submit to examinations or other assessments to prove your learning in a classroom, we must submit to repeated tests and challenges in our earthly life. These trials allow us to prove that we are progressing in our mortal journey, and they may be particularly intense periods of growth. Just as students ramp up their efforts to study when an exam is looming, the experience of a spiritual test can heighten our own efforts to learn from the Lord. To fulfill the purpose of learning and gaining experience, it was essential that, as we were born onto the earth, we passed through a veil. In so doing, we came to earth having forgotten all that had occurred before. This is perhaps one of the most challenging things about our lives. Because we are now restricted by mortal eyes, there is much about the eternal perspective and the purposes and timing of God that we do not understand. In the same way, as we approach a new subject in a classroom, the instructor has a broader perspective, being able to see how all of the material fits together and how it connects to other fields of knowledge in a way we usually cannot see—at least in the beginning. Ignaz Semmelweis The story of Ignaz Semmelweis illustrates
0 Views
Michael O. Leavitt
|
Apr. 26, 2018
President Worthen, distinguished guests, faculty, graduates, ladies, and gentlemen, I acknowledge with gratitude the privilege of receiving an honorary degree from this great university and, likewise, the opportunity of briefly addressing you today. My congratulations to the graduates. I am especially pleased to see parents here. Some years ago, one of our children was graduating with a bachelor's degree. He said, "They want $69 for the cap and gown. I am not going to walk." I said, "What? You need to go to the ceremony! It is a rite of passage. You will value your graduation picture of you striding across the stage with your diploma in hand for the rest of your life. Look, I will pay the $69." Sometime later I was standing on the curb at the Los Angeles International Airport, and I received a call from my son. The conversation went something like this: Me: "Hi, what's up?" My son: "Well, I did it!" Me: "Did what?" My son: "I walked. You know, graduation. Cap and gown, got the picture, just like you said." Me: "Wait! What? Today? What about us? We wanted to be there!" My son: "Really? I didn't think it was that big of a deal to you." So I would like to begin today by simply saying to all of you: This is a very big deal! And may I say thank you for including your parents. Gratefully, we witnessed commencement at his graduate school, and he now knows it is a big deal. Today I want to share with you three brief stories. Each one illustrates a simple lesson that I have observed but not yet perfected. Story One: Humor and Humility While I was governor of Utah, I attended a dinner at a mountain resort. The host asked each of the guests to introduce themselves but then added, "As you do, please tell us an important lesson that you learned during the last year." One at a time, each person spoke. Now this was a very impressive group of people that included university presidents, prominent business leaders, and political figures. It seemed that each participant felt a need to outdo the last in eloquence and in gravitas. Shane, one of my protective service officers who traveled with me, attended the dinner. I could sense his increasing discomfort as the task crept closer and closer to him. Finally, all of the eyes in the room were focused on Shane. He stood and sort of nervously introduced himself. "As for the important lesson this year," he said, "I protect dignitaries for a living. I completed a class on advancing events. We learned that it is critical to always plan an escape route." He paused, put his hand on the side door that he sat next to, and said, "And I'm using mine right now!" And he disappeared into the night. It was a brilliant moment. There was a pause among this elite group, and then they erupted in lau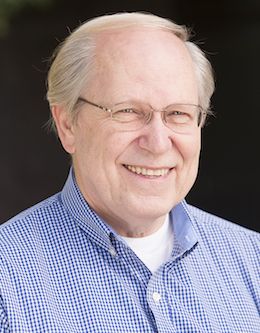 0 Views
Robert T. Barrett
|
May 8, 2018
Students, family members, administrators, ­faculty, and staff, I am greatly honored to be here today and appreciate the opportunity to address you. Two weeks ago my wife, Vicki, and I were in Washington, DC, attending the Portrait Society of America Conference with seven of my illustration students on an experiential learning trip. Our students represented us so well. Last year while Vicki and I were in Rome, we visited the Vatican Museum and had an opportunity to view the Sistine Chapel. In an address given more than fifty years ago, President Spencer W. Kimball spoke of Michelangelo, the painter of the Sistine Chapel's ceiling. He stated: [Michelangelo's] 3,500 square-foot painting in the Sistine Chapel is said to be the most important piece of mural painting of the modern world. To be an artist [or a scientist or a mathematician could be added] means hard work and patience and long-suffering. [Michelangelo] said, "I am a poor man and of little merit, who plod along in the art which God gave me." . . . . . . His David in Florence and his Moses in Rome inspire to adulation.1 Sketches, Studies, and Preparation A recent exhibition entitled Michelangelo: Divine Draftsman and Designer was displayed at the Metropolitan Museum of Art. Eight years in the making, the exhibit included 133 drawings, which is "the largest group of drawings by Michelangelo ever assembled for public display."2 Among the drawings exhibited at the Metropolitan Museum was a single page of studies Michelangelo drew for the Libyan Sibyl—a page I often show and display for my students studying life drawing. At the time of Michelangelo, sibyls were considered to have equal status to that of the prophets. Historically, drawings did not exist as stand-alone entities but rather as preparatory studies for more monumental works. Of drawing, Michelangelo stated: Let this be plain to all: design, or as it is called by another name, drawing, constitutes the fountain-head and substance of painting and sculpture and architecture and . . . is the root of all sciences. Let him who has attained the possession of this be assured that he ­possesses a great treasure.3 One wonders that were his statement made today, would it also include the disciplines of ­animation, digital painting, and graphic design? His letters and poetry also reveal that Michelangelo possessed a sensitive spirit. He loved and revered God, whom he considered the bestower of his talents. He fought great conflicts and battles within himself and experienced bouts of insecurity, despite his extreme self-assurance, which further fueled his desire to attain perfection and preserve his legacy. Shortly before his death, Michelangelo burned hundreds of his drawings, sketches and cartoons—a self-inflicted bon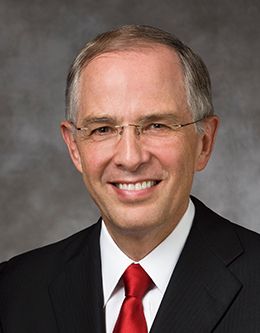 0 Views
Neil L. Andersen
|
Apr. 10, 2018
My dear brothers and sisters, young friends of Brigham Young University, how happy my wife, Kathy, and I are to be with you today. I feel your beautiful spirits. Always remember who you are. Some of the very noble spirits of our premortal time together are here today. I am honored to be with you. The entire Church is speaking about general conference. We participated in a solemn assembly sustaining President Russell M. Nelson as the seventeenth president of The Church of Jesus Christ of Latter-day Saints. Two new apostles were called to the Quorum of the Twelve. Priesthood quorums at the ward level were combined. Home teaching and visiting teaching were retired for "ministering." And, in the final session, seven temples were announced, including in such exotic places as Russia, India, and Layton, Utah. I will never forget the sustaining of President Russell M. Nelson. I anticipated that it would be a spiritual experience, but the rush of power and peace that permeated the LDS Conference Center was palpable to me. I pray that it was to you who were not in the Conference Center as well. The closing session, with the announcement of the temples and the singing of "Let Us All Press On," moved my soul. Do you remember the words? We will not retreat, though our numbers may be few When compared with the opposite host in view; But an unseen pow'r will aid me and you In the glorious cause of truth.1 There have been some humorous memes following the conference. One I liked had three men in their seventies or eighties dressed in gym clothes, revealing their sunken chests and protruding midsections. The tagline read, "Elders quorum basketball this coming Wednesday." Another had a close-up of the ferocious green face of the Incredible Hulk, gritting his teeth, with the tagline "Young President Nelson looking at those liquor bottles." And finally, I liked the one emphasizing the powerful announcements in the Sunday afternoon session. The tagline read, "You snooze, you lose." I have entitled my talk "A Holier Approach to Ministering." It comes from the general conference words of President Russell M. Nelson. He said: We have made the decision to retire home teaching and visiting teaching as we have known them. Instead, we will implement a newer, holier approach to caring for and ministering to others. We will refer to these efforts simply as "ministering."2 Being a student at Brigham Young University means you have chosen to be different from the world. The book entitled The Narcissism Epidemic begins with exaggerated examples of our American culture: On a reality TV show, a girl planning her sixteenth birthday party wants a major road blocked off so a marching band can precede her grand entrance on a red carpet. A book called My Beautiful Mommy explains plastic s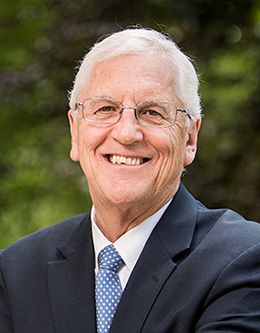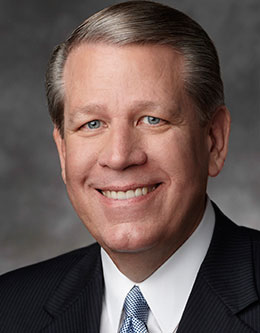 0 Views
Donald L. Hallstrom
|
Aug. 17, 2017
I feel privileged to be in Provo for the August 2017 commencement exercises of Brigham Young University. My dear wife, Diane, deeply wished that she could be here, but a long-planned family obligation prevented that. Diane and I met on this campus forty-six years ago. I had just returned from my mission to England and was resuming my studies here. Just a few weeks into the fall semester, I was asked by my mission president—who was still in England—to speak at his home ward in Bountiful. I had so recently returned from my mission that perhaps I was uncomfortable without a companion, so I called a young woman in my student ward whom I had seen but never met and asked her to accompany me. That first date turned into a courtship and then an engagement, and last month Diane and I celebrated our forty-fifth wedding anniversary. The year after our marriage we both received degrees from this institution—Diane while almost nine months pregnant. Coming back to where it all began is a profound privilege. As a member of the Brigham Young University Board of Trustees for more than five years, I have regularly been engaged in discussions and decisions about this university. Continually I have been inspired by how deeply the Lord and His prophets care about the youth of the Church and how willing they are to provide enormous sacred resources to assist in temporal and spiritual education. You are blessed to have this university, and it is blessed to have you! I have great respect for President Kevin J Worthen. Since his appointment three years ago, we have been in board and executive committee meetings twice each month. He has a brilliant mind, he is modest in his leadership style, and he is completely loyal to the Lord and to the leaders of the Lord's Church. We are extremely fortunate to have an individual of President Worthen's quality leading this university. His complete desire is to do it the Lord's way! Since Diane and I matriculated on this ­campus four and a half decades ago, it has become more ethnically and culturally diverse, reflecting what has occurred in the Church during this period. We have been to most of the countries and states that you call home. Yes, there are cultural and socioeconomic differences in the places you come from, and that variety is part of the strength of this university; however, do not forget—in the way that matters most—we are all the same. We are all children of the same eternal Father. That understanding is what makes BYU truly special, as it provides the spiritual foundation that gives academic efforts perspective and importance. To you graduates, I say, "Congratulations!" and "Well done!" However, I emphasize there is a reason this event is called commencement and not conclusion. Yes, it may conclude your formal education, at least on this campus, but it is the beginning of a new season of life. You may fin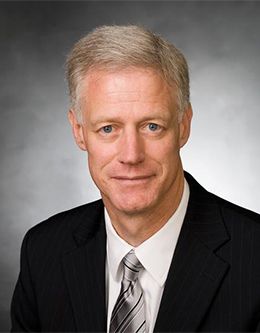 0 Views
Kevin J Worthen
|
Apr. 26, 2018
Graduation ceremonies have been occurring at BYU since 1877; some have been more memorable than others. The graduation exercises of 1899 were unusual in several respects, especially when compared to the ceremonies we are holding today. The venue was smaller. It was held in the Provo Stake Tabernacle. And the procession was a bit longer. It went five blocks from the Academy Building to the tabernacle. The nature of the student achievements highlighted was also different from what we see today. We have students today who have worked on neonatal ventilators, NASA solar panel arrays, and the search for a cure to Alzheimer's disease. By contrast, in 1899 the highlight was an "exhibit of handwork of the students from needle work and drawing to hardwood desks and bookcases."1 Twenty students were honored in that 1899 ceremony, and only six of those received college degrees.2 Today we celebrate more than 6,000 graduates, all of whom will receive college degrees. One of the other distinctions of the 1899 ceremony was the debut of a song, the lyrics3 of which were written by Annie Pike,4 a student who would graduate the following year.5 Annie was a non-LDS student at what was then Brigham Young Academy. She was born and raised in Provo, her father having arrived here to serve as the medical superintendent of the Territorial Insane Asylum.6 Annie entered Brigham Young Academy when she was sixteen and graduated four years later.7 After studying at the University of Michigan, she returned to the Academy to teach in the English Department for a period of time.8 Annie had a way with words from an early age. When she was eleven, she issued her own newspaper, "writing the editorials, stor[ies], poem[s], and locals all herself."9 According to one account, Annie would sometimes leave her dish-washing [chores] quite unceremoniously and be gone for a number of minutes. Presently some member of the family would find her kneeling at a window sill, writing. "I came to write a line that just popped into my head," she would say apologetically when discovered.10 We do not know whether the lyrics to the song sung during the 1899 graduation exercise simply popped into Annie's head or came by some other means, but we do know that the song she wrote as a twenty-year-old Brigham Young Academy student caught on. It was originally called the "Academy Marching Song," but it eventually became known as the "College Song." While not as famous as the BYU fight song, with its familiar direction to "rise and shout,"11 the song was a favorite of some BYU presidents, including Rex E. Lee. The song is kept alive today mainly through the marching band, who, after every football game, temporarily belie their name by laying aside their instruments and then, while standing in place, singing a cappella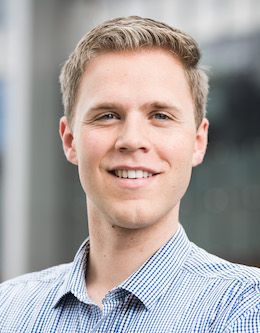 0 Views
Jared T. Blanchard
|
Apr. 26, 2018
Elder Holland, President Worthen, distinguished guests, faculty, and fellow graduates, I am honored to address you today. It is truly humbling to speak to an audience of such talented and accomplished individuals, many of whom are my dear friends. I am especially happy to have my family here with me. I can honestly say that I would not have made it to this point if not for their presence in my life, which brings me to my chosen topic: the importance of being present, both for our own happiness and for the good of others. It has been said that "80 percent of success is showing up,"1 but even more important than our physical presence is our mental presence. In his book The Screwtape Letters, C. S. Lewis gave a profound description of the present that has stuck with me for years. He wrote: The Present is the point at which time touches eternity. Of the present moment, and of it only, humans have an experience analogous to the experience which [God] has of reality as a whole; in it alone freedom and actuality are offered.2 Yet sometimes we live in the past like Napoleon Dynamite's Uncle Rico, who obsessed that he could be "soakin' it up in a hot tub with [his] soul mate" if only the coach would have put him in fourth quarter.3 Yes, you probably could have won that intramural T-shirt if not for that one ref who had it out for you. Or you may have been the next Albert Einstein if not for that one failed math test freshman year. I may or may not be speaking from personal experiences. Nevertheless, we can't have freedom or actuality or true happiness if we live in the past. That also goes for the future. For the past few months, my wife, Laura, and I have stressed over our future plans. There were, and still are, so many unknowns. Where would I be accepted for graduate school? When would Laura graduate? Where would we like to live and work? I am sure our experience is not foreign to this audience. It is easy to say that I will be happy once I graduate or once I get accepted to grad school or once I get this job or once I have a house, but having that worldview can keep us from enjoying our current situation. Remember, the present is the time when we have freedom and actuality. Use that freedom to create a fulfilling life now instead of basing your happiness on something that has not happened yet. As we avoid being prisoners of the past and future, it is also important to avoid being prisoners to present distractions. Smartphones, while being wonderful tools, are common conveyors of distractions. We may well ask ourselves: How many friends have I passed by but not noticed because I was watching fail videos? How many test questions have I missed because I was checking Snapchat in class? How many innocent tree limbs could have been spared a collision with my face if I had looked up from Facebook?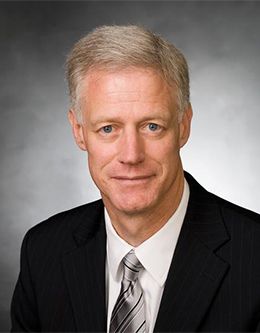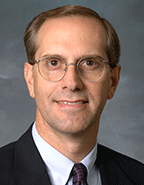 421 Views
Brent W. Webb
|
Aug. 24, 2015
I wish to begin my remarks today with an expression of gratitude to the academic administrators on campus. This year the deans of three of our academic colleges completed their service in the office, and their replacements were appointed following a thorough search process. Associate deans have been invited to serve with these new deans in the college leadership. In addition, twelve department chairs completed their terms this year and, following careful consideration and upon recommendation of their deans, new chairs were appointed this summer. This constitutes a significant fraction of the academic leadership on campus. As you know, BYU has a rather unique model of rotating academic leadership. At universities elsewhere, appointment as department chair or college dean is usually a career move, and the candidate who seeks the position generally abandons the traditional faculty life of teaching and research. By contrast, at BYU, academic administrators serve for a season (although at times it may seem to them like an eternity). They make difficult decisions they will live with after their administrative appointment ends and they again take an office next to their faculty colleagues in the department. This model means we are continually training new administrators. Their appointments come with high expectations and little personal tangible benefit. We have no executive salary structure at BYU. Deans and chairs agree to serve—generally without aspiring to the position and most often with hesitation to take on the assignment—motivated by love and loyalty for the university and its mission, their college, their faculty colleagues, and most important, the students. These administrators set a tone for the student experience through direct influence on academic programs; expanding student opportunities; faculty hiring, development, retention, and promotion; and resource distribution—and, it must be candidly acknowledged, more than a little conflict resolution. And despite knowing the enormity of the task, our colleagues accept the invitation to serve anyway. In April of this year we honored at a retirement dinner forty-one of our faculty colleagues who had completed their professional service here. Remarkably, half of them had served as academic administrators during their BYU career. Every seven years our academic and academic support units are reviewed as part of our university assessment process. Two faculty of stature from universities elsewhere are invited to participate in the review of every academic department, reading the self-study and investigating the department's operation in a campus visit. The two external reviewers begin their campus visit with a meeting in my office, where I have the opportunity to acquaint them with BYU and its mission, resource base, governance, and constraints. The external reviewers are astonished when I describe the university's model of rotating academic leadership. In mul
0 Views
James R. Rasband
|
Aug. 28, 2017
As I begin today, I want to recognize and thank my predecessor, Brent Webb, for his remarkable service during his time as academic vice president. As a dean, I worked closely with Brent. I knew he was brilliant: he never seemed to forget a thing I wrote to him. And I knew he always acted with integrity: I never had to worry that what he told me would be inaccurate or that others were getting a ­special deal unavailable to the Law School. Until the last couple of months, however, I don't think I had the full picture of the load he carried. I keep finding myself asking, "How did Brent do it?" Part of the answer to that question will probably just remain a mystery to me. Mostly I chalk it up to his incredible bandwidth and his willingness to dedicate his gifts to the university. And sharing those gifts was a real sacrifice. Brent stepped out of the classroom that he loved and put on the backburner an extraordinary research trajectory that had seen him author or coauthor some 200 publications and direct millions of dollars in research activity. Brent is here today, happily sitting with his engineering colleagues. Please join with me in thanking him for his sacrifices to build this university that we all love. If Brent's work as academic vice president was not enough to give me some feelings of inadequacy, those feelings are added to by the leadership of his predecessor, John Tanner. As you know, John was a Milton and Renaissance scholar and a Renaissance man. Most of us in this room will remember his Notes from an Amateur1 and his remarkable annual university conference addresses.2 John embodied the very best of the humane arts and letters project of this university—its inquisitiveness and its joyful search for truth and beauty. If Brent embodied our broader desire to push the frontiers of knowledge in science and engineering and if John exemplified the power of the humanities to understand and shape the way we think about the world, I am not sure exactly what I exemplify. Surely proof that there is always regression to the mean. Perhaps also a testimony to the old lawyer joke that lawyers, like sharks, travel in packs—even in university administrations. Truthfully, it is a high honor to serve as the academic vice president and to labor alongside you to build this great university. I have long loved BYU. My first experiences here were as a child in the late 1960s and early 1970s—I will spare you the pictures of my long hair and the splendid lime-green leisure suit I sported at the time. When my parents married, my mom had not yet completed her degree. So each summer for several years, my mom, my brother, and I drove to Provo from California so that my mother could work on her English degree. We lived in the old Heritage Halls, and my brother and I spent our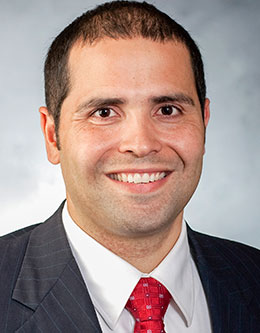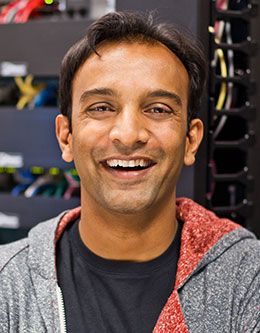 0 Views
DJ Patil
|
Feb. 13, 2018
 Full text for this forum will not be available. Instead, please access the video or enjoy this summary. Dr. Dhanurjay "DJ" Patil shared how much good can be accomplished with an understanding of data science and sharing information at Tuesday's BYU Forum. He shared many examples of how analyzing databases helped people, communities and the nation. Patil emphasized the incredible advances in technology that have happened in just the last decade. Technology brought us instant, real-time, on-demand, one-day shipping and more. Students can still remember growing up with paper maps, cord phones and not being able to DVR a favorite television show. "We have seen a technology revolution take place in our lifetime … in literally just a decade!" Patil said. Patil argued that data is behind the revolution. When he was the U.S. Chief Data Scientist, the mission statement included the charge "to responsibly unleash the power of data to benefit all Americans." Patil focused on what responsibility to all Americans looks like, because this technology revolution is not happening for everyone. "A technology is neither radical nor revolutionary unless it benefits everyone," said Patil. The way technology can help everyone is to have data and databases shared, in a secure way, so people can learn from their own and other's processes. Data is used to look at what is actually happening, who is actually involved, and then applied in the most efficient way to help others and improve lives, Patil said. There are 11.4 million Americans who cycle through about 3,100 jails and stay an average of 23 days. The technology revolution is not helping these people nationwide, yet. Patil suggested the police force could have access to a database that is securely shared with local healthcare facilities. Then, when an officer arrests someone, she or he could check the database for the best place for that individual. If the arrested person has been cycling through jail, the database would reveal that and the person could be taken to a rehab facility or mental health institution instead.