views Views
Jeffrey R. Holland
|
January 13, 2009
You all look so good. Sister Holland walked in and said, "I think I'm going to cry." You have to understand: Give yourselves 20 or 30 years—then you'll know how we feel coming back here. We love this campus. We're thrilled to be with you on it, and we love you personally with all our hearts. You have had, will have, and now have better university presidents than I was, but you'll never have one who loves you and loves this university more than I do. Thank you for serving here, and thank you for being in attendance on a bright, clear, January morning. We are grateful to President and Sister Samuelson for their kindness and their leadership at this university. We actually know something about their jobs and what they entail. You and we are very lucky to have them at the helm of this special school, and we praise them publicly for the time they spend, the success they are having, and the strength that they bring. I loved every word of their counsel to you last week, and I pray that my remarks to you today are consistent with their messages about light, about trust, and about the privilege it is to have the gospel of Jesus Christ enhance our study at BYU. President and Sister Samuelson, we do love you. You have our prayers, our gratitude, and our support. The start of a new year is the traditional time to take stock of our lives and see where we are going, measured against the backdrop of where we have been. I don't want to talk to you about New Year's resolutions, because you only made five of them and you have already broken four. (I give that remaining one just another week.) But I do want to talk to you about the past and the future, not so much in terms of New Year's commitments per se, but more with an eye toward any time of transition and change in your lives—and those moments come virtually every day of our lives. As a scriptural theme for this discussion, I have chosen the second-shortest verse in all of holy scripture. I am told that the shortest verse—a verse that every missionary memorizes and holds ready in case he is called on spontaneously in a zone conference—is John 11:35: "Jesus wept." Elders, here is a second option, another shortie that will dazzle your mission president in case you are called on two zone conferences in a row. It is Luke 17:32, where the Savior cautions, "Remember Lot's wife." Hmmm. What did He mean by such an enigmatic little phrase? To find out, I suppose we need to do as He suggested. Let's recall who Lot's wife was. The original story, of course, comes to us out of the days of Sodom and Gomorrah, when the Lord, having had
views Views
David A. Bednar
|
February 4, 2007
Sister Bednar and I are grateful to meet with you tonight. As we travel the earth, we especially appreciate opportunities to gather with and learn from faithful young people like you. Tonight I pray for the assistance of the Holy Ghost as we worship together and seek in unity to be taught from on high (see D&C 43:16). I want to begin by asking a simple question. What is the most valuable substance or commodity in the world? We might initially think that gold, oil, or diamonds have the greatest worth. But of all the minerals, metals, gems, and solvents found on and in the earth, the most valuable is water. Life springs from water. Life is sustained by water. Water is the medium required to perform the various functions associated with all known forms of life. Our physical bodies are approximately two-thirds water. Whereas a person can survive for many days or even weeks without food, an individual will usually die in only three or four days without water. Most of the world's great centers of population are situated near sources of fresh water. Simply stated, life could not exist without the availability of and access to adequate supplies of clean water. Living Water Given the vital role of water in sustaining all forms of life, the Savior's use of the term "living water" is supernally significant. As described in the fourth chapter of John, Jesus and His disciples passed through Samaria as they were traveling from Judea to Galilee. In the city of Sychar they stopped at Jacob's well: There cometh a woman of Samaria to draw water: Jesus saith unto her, Give me to drink. (For his disciples were gone away unto the city to buy meat.) Then saith the woman of Samaria unto him, How is it that thou, being a Jew, askest drink of me, which am a woman of Samaria? for the Jews have no dealings with the Samaritans. Jesus answered and said unto her, If thou knewest the gift of God, and who it is that saith to thee, Give me to drink; thou wouldest have asked of him, and he would have given thee living water. The woman saith unto him, Sir, thou hast nothing to draw with, and the well is deep: from whence then hast thou that living water? . . . Jesus answered and said unto her, Whosoever drinketh of this water shall thirst again: But whosoever drinketh of the water that I shall give him shall never thirst; but the water that I shall give him shall be in him a well of water springing up into everlasting life. [John 4:7–11, 13–14] The living water referred to in this episode is a representation of the Lord Jesus Christ and His gospel. And as water is necessary to sustai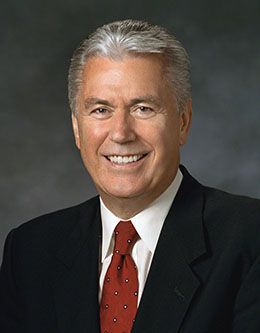 views Views
Dieter F. Uchtdorf
|
November 11, 2003
My dear brothers and sisters, what a delight it is to be with you today. To feel your spirit and the greatness of this school is uplifting and edifying. My wife and I connect in a very personal way to this institution of higher education. No, we never studied here, but our daughter received a master's degree here. As a proud parent, I am not only sharing with you that she graduated summa cum laude, but it is much more impressive and joyful for us as parents that she gave birth to our twin grandsons at the Utah Valley Hospital during the same year. Therefore, my wife and I love Provo. We love BYU. We love to be with you today. By the way, all of our children and grandchildren live in Europe. They try to follow the long-standing counsel by the First Presidency to remain in their homelands, working to build the Church in their native countries. Great blessings will come personally to them and to the Church collectively as they heed this counsel. I commend the many of you who will strengthen wards and stakes throughout the world as you return to your countries after receiving such an excellent education here at BYU. In 2003 a hundred years of powered flight is being celebrated. The Wright brothers invented the airplane in 1903. Having been a pilot since 1959, only 56 years after the Wright brothers, I selected this historic event to make a connection for my talk today. An ancient Greek myth tells the story of Daedalus and Icarus, who made wings from feathers and wax. Over the centuries, many, including Leonardo da Vinci, tried to invent flying machines. In 1783 the Montgolfier brothers made a hot-air balloon rise above Paris. At the end of the 19th century, Otto Lilienthal, a German who flew his own gliders, was killed during a test flight in Berlin. On December 17, 1903, a dream of mankind was fulfilled as Wilbur and Orville Wright made the first controlled, powered flight. The distance was about 120 feet, or 37 meters—about half the length of a B-747 jumbo jet—and the duration was about 12 seconds. That's shorter than the time it takes me to climb the stairs leading up to the 747 cockpit. Few really believed that it would ever be possible for man to fly like a bird. A commissioner of the U.S. Office of Patents is reputed to have said: "Everything that can be invented has been invented."1 In Paris on November 5, 1908, Wilbur Wright said to the Aéro-Club de France: The desire to fly after the fashion of birds is an ideal handed down to us by our ancestors who, in their gruelling travels across trackless lands in prehistoric times, looked enviously on the birds soaring freely through space, at full speed, above all obstacles, on the infinite highway of the air. . . . I confess that, in 1901, I said to my brother Orville that men would not fly for fifty years. . . . I have ever since distrusted myself and have refrained from all prediction.2 Wilb
views Views
M. Joseph Brough
|
April 9, 2019
The text of this speech is being edited and will be available soon.
views Views
Lawrence E. Corbridge
|
January 22, 2019
As part of an assignment I had as a General Authority a few years ago, I needed to read through a great deal of material antagonistic to The Church of Jesus Christ of Latter-day Saints, the Prophet Joseph Smith, the Book of Mormon, and the events of the Restoration. There may not be anything out there of that nature I haven't read. Since that assignment changed, I have not returned to wallow in that mire again. Reading that material always left me with a feeling of gloom, and one day that sense of darkness inspired me to write a partial response to all such antagonistic claims. I would like to share with you some of the thoughts I recorded that day, and although what I wrote was for my benefit, I hope it will help you as well. I wanted to give a different talk today. I wrote other talks more entertaining, with more stories—more engaging than this one—but each time I wrote a new talk, I was directed back to this one. Will You Stand Forever? The prophet Daniel said that in the last days shall the God of heaven set up a kingdom, which shall never be destroyed: and the kingdom shall not be left to other people, but it shall break in pieces and consume all these kingdoms, and it shall stand for ever.1 The kingdom of God is The Church of Jesus Christ of Latter-day Saints. It will "stand for ever." The question is, Will you and I stand? Will you stand forever, or will you go away? And if you go, where will you go? Deception Is a Sign of Our Time When the Lord described the signs of His coming and the end of the world, when He described our day, He mentioned many things, including wars and rumors of wars, nations rising against nations, famines, pestilences, earthquakes, and many other signs, including this one: For in those days [this day] there shall also arise false Christs, and false prophets, and shall show great signs and wonders, insomuch, that, if possible, they shall deceive the very elect, who are the elect according to the covenant.2 I am not sure of all that is implied by the qualification "if possible, they shall deceive the very elect," but I think it means, at least, that everyone will be challenged in our day. Paul said, "We see through a glass, darkly."3 Similarly, one of the most prominent features of the vision of the tree of life is a "great mist of darkness [in which] they who had commenced in the path did lose their way, that they wandered off and were lost."4 The Broad Spectrum of Deception There are many who deceive, and the spectrum of deception is broad. At one end we meet those who attack the Restoration, the Prophet Joseph Smith, and the Book of Mormon. Next we see those who believe in the Restoration but claim the Church is deficient and has gone astray. There are others who also claim to believe in the Restorati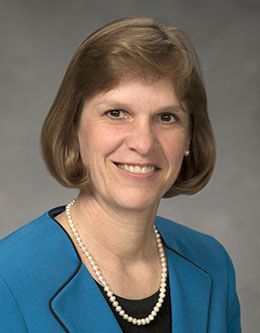 views Views
Peggy S. Worthen
|
January 8, 2019
Welcome to winter semester 2019. We hope you had a wonderful Christmas and that you have a prosperous year. A Christmas Gift On Christmas Eve several years ago, the Kim family, who were members of our ward, stopped by our home to give us a gift. They are from Korea, and they are incredibly talented. Sister Kim is a pianist, Brother Kim plays the flute, and each of their children play a stringed instrument. They are all accomplished musicians. That Christmas Eve they entered our home with their instruments in tow—with the exception of Sister Kim, who used our piano. Their gift to us was a musical performance of Christmas carols in our living room. Words cannot adequately express how beautiful and heavenly it was. I have to admit that I was a little sad when they concluded their performance. Imagine my joy when the following Christmas Eve, the Kim family stopped by our home to perform again! This time, however, when they were packing up their instruments to leave, Brother Kim informed us that they would return the following Christmas Eve to perform, but they expected us to be prepared to perform something for them. Of course we wanted them to return, so we agreed. After they left our home, Kevin and I quickly assessed our situation. We had one year to come up with something very special that we could perform for the Kim family, and we knew that, in reality, we really needed much longer than a year! After some thought, however, Kevin and I decided that we could sing a Christmas carol for them in Korean. We chose "Silent Night" because it was one song I thought I could play on the piano while everyone else sang. Then we asked a friend who had served his mission in Korea to write out the Korean words for "Silent Night" phonetically so that we would at least have a chance of pronouncing the Korean words correctly. When the next Christmas Eve arrived, our little choir—which consisted of our family and friends who were at our home that night—practiced the song a few times before the Kims arrived. We were as prepared as we could be for our performance. The Kims arrived, and after we had waited a whole year, it was finally time for us to perform for them. I sat down nervously at the piano and began playing, and our choir began singing "Silent Night" in Korean. We managed to get through the first line of the song just fine. The Kims sat and listened politely. Then we made it through the second line just fine too. The Kims sat with pleasant looks on their faces. I knew that we were on the home stretch, and I was feeling pretty good about our performance. And that is when it ­happened—the part of "Silent Night" that goes "sleep in heavenly peace" (Hymns, 2002, no. 204). Well, as soon as the choir sang the word sleep, every member of the Kim family—who had been sitting there watching and listening to us very quietly, respectfully, and graciously—burst o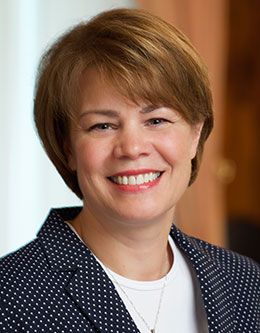 views Views
Sharon Eubank
|
January 23, 2018
At Brigham Young University many years ago, there was a great athletic coach named Eugene L. Roberts. He grew up in Provo and, as a youth, sort of drifted aimlessly with the wrong kind of friends. And then something remarkable happened. I am going to read to you from his own words. He wrote: Several years ago when Provo City was scarred with the unsightly saloon and other questionable forms of amusement, I was standing one evening upon the street waiting for my gang to show up when I noticed that [the Provo] tabernacle was lighted up and that a large crowd of people were traveling in [that] direction. I had nothing to do so I drifted over [there] and drifted in. I thought I might find some of my gang, or at least some of the girls that I was interested in. Upon entering, I ran across three or four of [my] fellows and we placed ourselves under the gallery where there was a crowd of young ladies, who seemed to promise [some] entertainment. We were not interested in what came from the pulpit. We knew that the people on [the] rostrum were all old fogies. They didn't know anything about life and they certainly couldn't tell us anything, for we knew it all. So we settled down to have a good time. Right in the midst of our disturbance there thundered from [the] pulpit the following [statement]: "You can't tell the character of an individual by the way he does his daily work. Watch him when his work is over. See where he goes. Note the companions he seeks, and the things he does when he may do as he pleases. Then you can tell his true character." I looked up towards the rostrum because I was struck with this powerful statement. I saw up there a little dark-haired, fierce-eyed, fighting man whom I knew and feared; but didn't have any particular love for. . . . . . . He went on to make a comparison. He said: "Let us take the eagle, for example. This bird works as hard and as efficiently as any other animal in doing its daily work. It provides for itself and its young by the sweat of its brow, so to speak; but when its daily work is over and the eagle has time of its own to do just as it pleases, note how it spends its recreational moments. It flies to the highest realms of heaven, spreads its wings, and bathes in the upper air, for it loves the pure, clean atmosphere, and the lofty heights. "On the other hand, let us consider the hog. This animal grunts and grubs and provides for its young just as well as the eagle; but, when its working hours are over and it has [some] recreational moments, observe where it goes and what it does. The hog will seek out the muddiest hole in the pasture and will roll and soak itself in filth, for this is the thing it loves. People are either hogs or eagles in th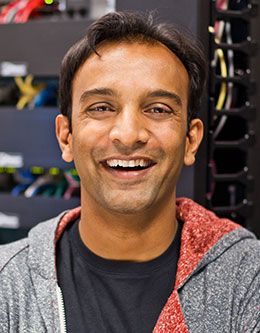 views Views
DJ Patil
|
February 13, 2018
 Full text for this forum will not be available. Instead, please access the video or enjoy this summary. Dr. Dhanurjay "DJ" Patil shared how much good can be accomplished with an understanding of data science and sharing information at Tuesday's BYU Forum. He shared many examples of how analyzing databases helped people, communities and the nation. Patil emphasized the incredible advances in technology that have happened in just the last decade. Technology brought us instant, real-time, on-demand, one-day shipping and more. Students can still remember growing up with paper maps, cord phones and not being able to DVR a favorite television show. "We have seen a technology revolution take place in our lifetime … in literally just a decade!" Patil said. Patil argued that data is behind the revolution. When he was the U.S. Chief Data Scientist, the mission statement included the charge "to responsibly unleash the power of data to benefit all Americans." Patil focused on what responsibility to all Americans looks like, because this technology revolution is not happening for everyone. "A technology is neither radical nor revolutionary unless it benefits everyone," said Patil. The way technology can help everyone is to have data and databases shared, in a secure way, so people can learn from their own and other's processes. Data is used to look at what is actually happening, who is actually involved, and then applied in the most efficient way to help others and improve lives, Patil said. There are 11.4 million Americans who cycle through about 3,100 jails and stay an average of 23 days. The technology revolution is not helping these people nationwide, yet. Patil suggested the police force could have access to a database that is securely shared with local healthcare facilities. Then, when an officer arrests someone, she or he could check the database for the best place for that individual. If the arrested person has been cycling through jail, the database would reveal that and the person could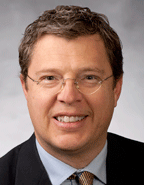 views Views
Brett G. Scharffs
|
October 18, 2016
The International Center for Law and Religion Studies officially began on January 1, 2000. The choice of date was purposeful, coinciding with the beginning of a new millennium. It also makes it easy for us to remember the answer when we are asked how long the center has been operating. In my role as associate director and now director of the center, I interact on an almost daily basis with people from around the world of almost every imaginable religious background—and with many who are not religious at all. Occasionally, usually at a reception or dinner toward the end of a conference, I am asked to explain something about what Mormons believe. Usually someone will want to know what is unique and distinctive about the Church or how it fits with other Christian denominations. I have come to welcome opportunities like these because they give me a chance to talk about not only similarities between The Church of Jesus Christ of Latter-day Saints and other faiths but also some of the things that make us different. It is these differences—as well as a few of the ­similarities—that I would like to speak of today. Audacious Faith I have entitled my remarks "Audacious Faith: Appreciating the Unique Power and Singular Appeal of LDS Doctrine." The Oxford English Dictionary defines the word audacious as "daring, bold, confident, intrepid."1 I have come to believe that many basic LDS doctrines are audacious in this sense. A Peculiar People I remember when I was a boy being taught to take pride in the things that make us different. We were taught that Mormons are and should be "a peculiar people"2 and that we were to be in the world but not of it.3 But in the second half of my life, which coincides with the entire life of most in this room, it seems to me that we as a church have become better at explaining and are more inclined to emphasize our similarities with other Christian churches. This is an understandable part of an effort of the Church and its people to be viewed as less odd and more like others. As recently as Mitt Romney's presidential campaigns, the Church and its members were still expected to address the tired, old question of whether Mormons are Christians. We have sometimes found ourselves in exasperation repeating the name of the Church: The Church of Jesus Christ of Latter-day Saints. The Church has even changed its logo to emphasize the centrality of Jesus Christ. I, for one, welcome this renewed emphasis on Jesus Christ and His Atonement. But it is also true that some of our understandings of even basic doctrines are quite distinctive. The Premortal Existence I learned this fact as a freshman at Georgetown University. I was assigned to a dormitory called Darnall Hall and a roommate named Tom Warner, who was a good Catholic boy from Queens, New York. His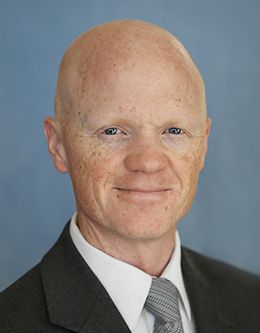 views Views
Benjamin Bikman
|
July 17, 2018
Benjamin Bikman suggests ways one might mitigate insulin resistance—the core of many modern health challenges or "the plagues of prosperity." The text for this speech is unavailable. Please see our FAQ page for more information.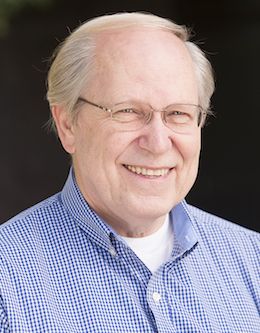 views Views
Robert T. Barrett
|
May 8, 2018
Students, family members, administrators, ­faculty, and staff, I am greatly honored to be here today and appreciate the opportunity to address you. Two weeks ago my wife, Vicki, and I were in Washington, DC, attending the Portrait Society of America Conference with seven of my illustration students on an experiential learning trip. Our students represented us so well. Last year while Vicki and I were in Rome, we visited the Vatican Museum and had an opportunity to view the Sistine Chapel. In an address given more than fifty years ago, President Spencer W. Kimball spoke of Michelangelo, the painter of the Sistine Chapel's ceiling. He stated: [Michelangelo's] 3,500 square-foot painting in the Sistine Chapel is said to be the most important piece of mural painting of the modern world. To be an artist [or a scientist or a mathematician could be added] means hard work and patience and long-suffering. [Michelangelo] said, "I am a poor man and of little merit, who plod along in the art which God gave me." . . . . . . His David in Florence and his Moses in Rome inspire to adulation.1 Sketches, Studies, and Preparation A recent exhibition entitled Michelangelo: Divine Draftsman and Designer was displayed at the Metropolitan Museum of Art. Eight years in the making, the exhibit included 133 drawings, which is "the largest group of drawings by Michelangelo ever assembled for public display."2 Among the drawings exhibited at the Metropolitan Museum was a single page of studies Michelangelo drew for the Libyan Sibyl—a page I often show and display for my students studying life drawing. At the time of Michelangelo, sibyls were considered to have equal status to that of the prophets. Historically, drawings did not exist as stand-alone entities but rather as preparatory studies for more monumental works. Of drawing, Michelangelo stated: Let this be plain to all: design, or as it is called by another name, drawing, constitutes the fountain-head and substance of painting and sculpture and architecture and . . . is the root of all sciences. Let him who has attained the possession of this be assured that he ­possesses a great treasure.3 One wonders that were his statement made today, would it also include the disciplines of ­animation, digital painting, and graphic design? His letters and poetry also reveal that Michelangelo possessed a sensitive spirit. He loved and revered God, whom he considered the bestower of his talents. He fought great conflicts and battles within himself and experienced bouts of insecurity, despite his extreme self-assurance, which further fueled his desire to attain perfection and preserve his legacy. Shortly before his death, Michelangelo burned hundreds of his drawings, sketches and cartoons—a self-inflicted bon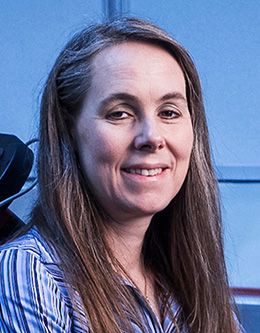 views Views
Denise Stephens
|
July 3, 2018
Years ago my husband bought me a cute little plaque that says, "If it weren't for the last minute, I would never get anything done." I am sure we can all relate. In our hurried and rushed lives, we often focus too much on the things that have deadlines, and we fail to make time for the things that matter most. We forget who we really are, and we lose sight of the eternal. We fail to take the time to pray, to ponder, to seek personal revelation, to follow the promptings of the Spirit, to recognize God's hand in our lives, and to feel His love. With eyes cast down and focused on the task at hand, we forget to look up. Today I want to remind all of us to take the time to look up. All Things Bear Record of God I am an astronomer, and I have always been fascinated with space. One of my earliest memories involves being at a school book fair when I was five or six years old and picking up a picture book containing photographs of Jupiter and its moons. The Voyager spacecraft had just arrived at Jupiter and had returned the most stunning images of the four Galilean moons. I can still remember pictures of the moon Io in this book, with its volcanoes and intense orange and yellow colors. This little moon, just slightly larger than Earth's moon, should have been geologically dead—a gray, cratered world similar to our own moon. Instead it presented a beautiful, chaotic, changing landscape that absolutely intrigued me as a child. I was hooked. As an astronomer, I often wonder why God created objects like the moon Io? If you really think about it, there is no reason for our solar system to consist of anything more than a sun, a moon, and an earth. So why put eight planets around the sun instead of one? Why create exotic moons like Io around giant planets? Why create Pluto and his friends in the Kuiper belt? When I first saw pictures of Pluto and the heart-shaped region we call the Tombaugh Regio, I couldn't help but wonder if God had intentionally created this geological feature in the shape of a heart on Pluto—a feature that would just happen to be in the right location for us to see as the New Horizons spacecraft flew by during a four-hour window on July 14, 2015. Did God put that feature on Pluto billions of years ago, knowing we would never see it until these last days, to remind us of His love and to remind us that He is aware of us? I don't know, but maybe. As I have studied God's creations in the heavens, I have come to believe that all of God's creations serve a purpose and exist for a reason. When Moses asked God to tell him "why these things are so," God's response was, "For mine own purpose have I made these things. Here is wisdom and it remaineth in me" (Moses 1:30–31). We may not know the whys of all of God's creations, but each of God's vast creations is a rem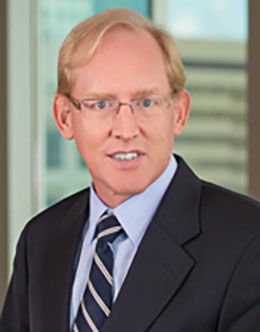 views Views
Jonathan O. Hafen
|
April 26, 2018
Wow! What an impressive and inspiring sight to see all of you graduates gathered here today to celebrate an end and a beginning! You have entered and learned, and now it is time to go forth and serve. What exciting opportunities await you! I love BYU! BYU exists to provide an outstanding education in an atmosphere of faith. But I believe BYU also exists because of the opportunity it provides to connect us with others. I speak to you today on behalf of BYU's Alumni Association. Our motto is Connected for Good. I want to share with you what I think that means. My dad and my mom met at BYU in a class called Your Religious Problems. They were married a short time later, which, I suppose, solved their religious problems. Four members of my family are out there with you in this sea of blue before me—part of this great BYU class of 2018. My nephew Michael studied neuroscience and is off to medical school in Arizona. My niece Lauren studied organizational behavior and is off to take a job in the human resources department of a company in Salt Lake City. My niece Lydia studied elementary education and Spanish and is off to take her dream job teaching first graders in a Spanish immersion program at an elementary school in Saratoga Springs. My son Spencer is graduating today in finance, and he is staying right here on ­campus to go to the BYU Law School. Some­day he hopes to use his BYU education and his missionary experience in Hong Kong to work in Asia. In the summer of 1987, I met my wife, Joy, here on what was supposed to be a group night hike to the Y that ended up being just the two of us. Well, that solved one of my most pressing religious problems too, and without a doubt, she is my very best BYU connection. But when we talk about our BYU connections, we aren't only talking about our relatives. I first connected with President Kevin J Worthen when he was my state and local government professor at the BYU Law School almost thirty years ago. And yes, he was presidential even back then. While I was a student, another one of my law professors, Jim Gordon, invited me to be in the bishopric of a student ward a few months after Joy and I had married. While it was slightly intimidating spending the Sabbath with one of my law school professors, that connection during those two years created incredible mentoring that changed my life. When I studied English here before law school, Elder Jeffrey R. Holland was President Holland to me. He was the president of BYU then. That connection has meant so much to me. How I love him and look forward to hearing from him today, like all of us do. My most recent BYU connection was at a meeting a couple of weeks ago arranged through the BYU Student Alumni's BYU Connect. I met a wonderful BYU student who is an English major. She hopes to be the first college graduate in her family and someday attend law school. She dreams of bec
views Views
Michael O. Leavitt
|
April 26, 2018
President Worthen, distinguished guests, faculty, graduates, ladies, and gentlemen, I acknowledge with gratitude the privilege of receiving an honorary degree from this great university and, likewise, the opportunity of briefly addressing you today. My congratulations to the graduates. I am especially pleased to see parents here. Some years ago, one of our children was graduating with a bachelor's degree. He said, "They want $69 for the cap and gown. I am not going to walk." I said, "What? You need to go to the ceremony! It is a rite of passage. You will value your graduation picture of you striding across the stage with your diploma in hand for the rest of your life. Look, I will pay the $69." Sometime later I was standing on the curb at the Los Angeles International Airport, and I received a call from my son. The conversation went something like this: Me: "Hi, what's up?" My son: "Well, I did it!" Me: "Did what?" My son: "I walked. You know, graduation. Cap and gown, got the picture, just like you said." Me: "Wait! What? Today? What about us? We wanted to be there!" My son: "Really? I didn't think it was that big of a deal to you." So I would like to begin today by simply saying to all of you: This is a very big deal! And may I say thank you for including your parents. Gratefully, we witnessed commencement at his graduate school, and he now knows it is a big deal. Today I want to share with you three brief stories. Each one illustrates a simple lesson that I have observed but not yet perfected. Story One: Humor and Humility While I was governor of Utah, I attended a dinner at a mountain resort. The host asked each of the guests to introduce themselves but then added, "As you do, please tell us an important lesson that you learned during the last year." One at a time, each person spoke. Now this was a very impressive group of people that included university presidents, prominent business leaders, and political figures. It seemed that each participant felt a need to outdo the last in eloquence and in gravitas. Shane, one of my protective service officers who traveled with me, attended the dinner. I could sense his increasing discomfort as the task crept closer and closer to him. Finally, all of the eyes in the room were focused on Shane. He stood and sort of nervously introduced himself. "As for the important lesson this year," he said, "I protect dignitaries for a living. I completed a class on advancing events. We learned that it is critical to always plan an escape route." He paused, put his hand on the side door that he sat next to, and said, "And I'm using mine right now!" And he disappeared into the night. It was a brilliant moment. There was a pause among this elite group, and then they erupted in lau
views Views
Jeffrey R. Holland
|
April 26, 2018
A funny thing happened to me on the way to these services. Just to make sure I wasn't late, I started out for Provo more than two weeks ago. And boy, is it a good thing I did. I am not sure where I made the wrong turn, but the next thing I knew I was seeing road signs that said Jerusalem, Nairobi, Bangalore, and Hong Kong! My goodness, it has taken me all I could do to finally get here. And the unusual thing about this is that it was President Russell M. Nelson who was giving me advice on the route I should take. I wonder if that is the way he always gets people from Salt Lake to Provo! Sister Holland and I come to you newly returned from one of the most remarkable experiences of our lives. Can you imagine circling the globe on a worldwide ministering assignment with the Lord's prophet and his wonderful wife? It was an experience of a lifetime. In those oft-quoted words of Oliver Cowdery, these past two weeks with President and Sister Nelson were truly "days never to be forgotten."1 This is not the time nor the place to regale you with stories of our experience, but I bear witness to you that President Russell M. Nelson is a prophet ordained of God from before the foundation of the world and that he is exercising that calling in a most magnificent way in public and in private. I bring you his love as chairman of the BYU Board of Trustees and the love of all those who serve with him, including Presidents Dallin H. Oaks and Henry B. Eyring. It is no small matter, my beloved friends, that those giving oversight to your alma mater are ­prophets, seers, and revelators. That is just one more very special blessing you can count on this happy graduation day. On behalf of all of you and our governing board, I thank President Kevin J Worthen, his associates in the administration, those on this marvelous faculty, and all of the efficient staff at this university. I am grateful for the effort they have all put into making this day what it is for 6,300 graduates and degree recipients. Gaining an education is hard work, but providing that ­opportunity also is hard work. For nine wonderful years I had the pleasant opportunity to say to students and their families that such a thrilling day of academic triumph was more than worth the difficult days it took to get here—on everyone's part. I know firsthand what BYU does in providing an unequaled university experience, but I know equally well and even more tenderly the scrimping, saving, sacrifice, and hard work that many students and their parents have experienced in order to arrive at this moment. Mindful of that sacrifice in a grand cause—and education is a truly grand cause—I want this to be a terrifically happy day for every one of you. You have earned it. I pray that all your days may be so. I was told I am to say something wise and original to you, but, being incapable of that, let me just remind you of one or two things you al
views Views
Kevin J Worthen
|
August 24, 2015
It is wonderful to see you all here this ­morning and to feel the joy, warmth, and enthusiasm you radiate. I count it as one of the great blessings of my life that I have the opportunity to associate daily with such ­talented, consecrated people whose main focus is to provide our students with the kind of holistic learning experience that President Spencer W. Kimball called "education for eternity."1 I am grateful beyond words to each of you for your efforts in that remarkable and remarkably rewarding enterprise. I don't think that anyone who has heard me speak this last year will be surprised that this year's annual university conference theme—"Assist Individuals in Their Quest for Perfection and Eternal Life"—is a line from our mission statement.2 That deeply rich foundational document was the central focus of my remarks at this conference last year, and I have tried to mention it (if not make it the main theme) in the many speaking opportunities I have had since then. Given that effort, I couldn't help but occasionally wonder if my almost obsessive emphasis on the mission statement was having any impact. Was anyone listening? Did anyone care? Such inquiries usually end up being ­rhetorical. But on occasion, heaven provides small but encouraging indications that the message is getting through—though sometimes in the most unexpected ways and in the most unanticipated places. I suppose many of you have already seen this clip from a tele­vision show last month, but because it gives me a little boost every time I see it, I hope you don't mind indulging me in showing one more time the segment of Jeopardy! that aired on July 23, 2015.3 [The video clip was shown.] Who knew that attendance at last year's annual university conference would be ­preparation for a final Jeopardy! question? Given the answers of the first two contestants, maybe I should have given some emphasis to spelling and considered adding a veterinarian program to the university. In any event, I appreciate the publicity that the show gave to what is our unique mission to assist individuals in their quest for perfection and eternal life. In this last year we have seen some of the fruits of our long-term efforts to achieve that and the other goals set forth in the mission statement. Those who arrived early at this session may have seen several examples in the pre-conference presentation on the beautiful new video display boards overhead. In fact, the video display boards themselves are partial fulfillment of one aspect of our mission. The mission statement challenges us to provide "a stimulating setting" in which our students can pursue "the full realization of human potential."4 The display boards will certainly make it easier for those who atten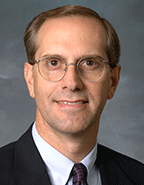 views Views
Brent W. Webb
|
August 22, 2016
Our university conference theme comes from Doctrine and Covenants 64:34: Behold, the Lord requireth the heart and a willing mind. It seems quite natural to talk about "a willing mind" in this setting of academics—with nearly 1,500 of you whose training and trade is thinking, sharing the products of your thinking with your disciplines, and guiding and focusing the thinking of students. The product of the mind is our business. However, in undertaking His work, the Lord requires both a willing mind and the heart. Nelson Mandela once wrote, "A good head and a good heart are always a formidable combination."1 One might ask why the Lord needs both our minds and our hearts. It can be argued that the heart is the center of our humanity and the source of our love, motivation, desire, joy, anguish, satisfaction, hope, and aspiration. Consider for a moment how references to the heart are woven so frequently into our everyday idiomatic conversation: soft heart, hard heart, kind heart, halfhearted, bleeding heart, broken heart, heartthrob, heavy heart, faint of heart, eating your heart out, aching heart, from the bottom of your heart, the heart of the matter, follow your heart, heart of stone, heart of gold, bless his heart, heart-to-heart, learn by heart, sinking heart, makes my heart sing, my heart skips a beat, young at heart, pure in heart, my heart isn't in it, pour your heart out, take heart. . . . I am sure you can think of even more examples. It seems that it is more the heart than the mind that defines us. You may have read in the national media in recent weeks the touching story of a woman from Swissvale, Pennsylvania, by the name of Jeni Stepien. In 2006 Jeni's father was shot by a sixteen-year-old assailant in a robbery. He was mortally wounded, and the family made the difficult decision to donate his organs. Arthur Thomas from New Jersey, then sixty-two years old and suffering from congestive heart failure, was the recipient of Mr. Stepien's heart. Late last year, ten years after losing her father, Jeni Stepien was engaged to be married, and her first thought after her engagement was, "Who will walk me down the aisle?" At her fiancé's suggestion, Ms. Stepien asked Arthur Thomas—the recipient of her father's donor heart—to do the honors, and he agreed. The wedding took place in the church in Swissvale in which Ms. Stepien's parents had been married. Mr. Thomas suggested that as they walked down the aisle, Jeni grip his wrist, where his pulse was the strongest: "I thought that would be the best way for her to feel close to her dad," he said, adding, "That's her father's heart beating." After the ceremony the bride was photographed with her hand on Mr. Thomas's chest. "I felt wonderful about bringing her dad's heart," said Mr. Thomas. "If I had to, I would've walked."2 In our Latter-d
views Views
David A. Bednar
|
August 28, 2017
Susan and I are delighted to meet with you as a new semester begins at Brigham Young University. I want to begin my message today by describing two important times of transition in my life that occurred on campuses sponsored by The Church of Jesus Christ of Latter-day Saints. The first transition started in 1970 at BYU. I attended San Leandro High School in the East Bay Area of California from 1967 to 1970. It was a turbulent time, with anti–Vietnam War protests, political assassinations, and social upheaval. The Haight-Ashbury district in San Francisco and Telegraph Avenue near the campus of the University of California at Berkeley were two major epicenters of dramatic drug, music, sexual, and cultural revolutions. Only a few Latter-day Saints attended my high school, and my ward had a very small group of youth. I moved into Helaman Halls in August 1970 and quickly became acquainted with many remarkable LDS young men and young women. That fall semester was a life-changing time for me because of spiritually impactful sacrament meetings and service in my student ward, stimulating academic classes and supportive teachers, and a strong brotherhood that developed with my dorm friends as we played intramural sports, talked late into the night, and perpetrated typical freshman pranks and practical jokes. My experience at BYU was "(1) spiritually strengthening, (2) intellectually enlarging, and (3) character building" (I hope) and a preparation for "(4) lifelong learning and service."1 And, most important of all, I met Susan Robinson on this campus after I had returned home from my mission in 1973. She has been the love of my life for almost forty-three years. The second transition started in 1997. Susan and I moved to Rexburg, Idaho, following an academic career spanning twenty years at three different universities. As I prepared for the fall semester in my new position as the president of then Ricks College, I remember my reaction when my secretary informed me about an annual temple day for staff and ­faculty at which I was to speak. I looked at her and asked quizzically, "Can we do that?" She responded quizzically, "You do know this is a Church school, don't you?" Attending a temple session with staff and faculty colleagues was a wonderful new and energizing experience. The overt linking of spiritual enlightenment and intellectual inquiry was thrilling and, of course, had not been a part of my work at the public universities where I was a graduate student and faculty member. During my years of service in Rexburg, I experienced in powerful ways the spirit of the charge given to Karl G. Maeser by Brigham Young when this university in Provo was founded: I want you to remember that you ought not to tea