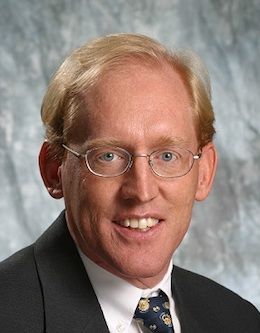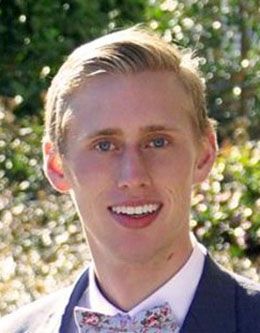 Fellow students, graduates, parents, siblings, peers, and teachers, good afternoon! I would like to begin by addressing my peers. Friends, I expect that you, like me, are probably feeling excited today and perhaps a little anxious and maybe even a little burned-out at the end of this road to graduation. And certainly you and I are each asking ourselves the essential questions: So what? What will my BYU experience amount to? What am I going to do with it? I select the word experience intentionally in posing these questions because BYU has provided us with much more than an education.
Marcia and I are so delighted to be here with you today at this commencement celebration. From the bottom of our hearts, we congratulate all of you on this wonderful accomplishment in your life. It is no small thing to meet all the requirements for graduation and to make it to this place today. You should acknowledge your parents, spouses, siblings, children, and friends who have supported you during this quest for education. My hope is that this day will be a day of celebration, a day of gratitude, and a day when your thoughts will be focused on the wonderful future that lies ahead of you.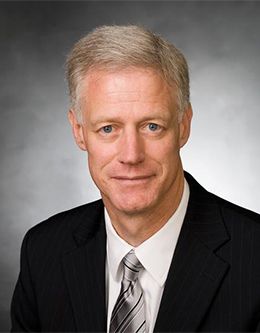 There are many iconic symbols here on campus that help graduates remember—hopefully with fondness—their time at BYU. For many it is the Y on the mountain. For some it is the cougar statue at the LaVell Edwards Stadium. For others it is a particular building. Who knows, with enough time and perspective, even the Testing Center may bring warm memories. Maybe not. For many, the symbol they will remember the most is the sign at the southwest entrance to campus: Enter to Learn; Go Forth to Serve. This seven-word injunction has been the topic of numerous campus devotionals,1 profess
A funny thing happened to me on the way to these services. Just to make sure I wasn't late, I started out for Provo more than two weeks ago. And boy, is it a good thing I did. I am not sure where I made the wrong turn, but the next thing I knew I was seeing road signs that said Jerusalem, Nairobi, Bangalore, and Hong Kong! My goodness, it has taken me all I could do to finally get here. And the unusual thing about this is that it was President Russell M. Nelson who was giving me advice on the route I should take. I wonder if that is the way he always gets people from Salt Lake to Provo!
President Worthen, distinguished guests, faculty, graduates, ladies, and gentlemen, I acknowledge with gratitude the privilege of receiving an honorary degree from this great university and, likewise, the opportunity of briefly addressing you today. My congratulations to the graduates. I am especially pleased to see parents here. Some years ago, one of our children was graduating with a bachelor's degree. He said, "They want $69 for the cap and gown. I am not going to walk." I said, "What? You need to go to the ceremony! It is a rite of passage. You will value your graduation picture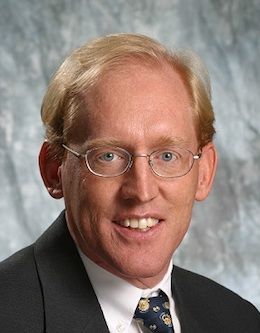 Wow! What an impressive and inspiring sight to see all of you graduates gathered here today to celebrate an end and a beginning! You have entered and learned, and now it is time to go forth and serve. What exciting opportunities await you! I love BYU! BYU exists to provide an outstanding education in an atmosphere of faith. But I believe BYU also exists because of the opportunity it provides to connect us with others. I speak to you today on behalf of BYU's Alumni Association. Our motto is Connected for Good. I want to share with you what I think that means. My dad and my mom met at B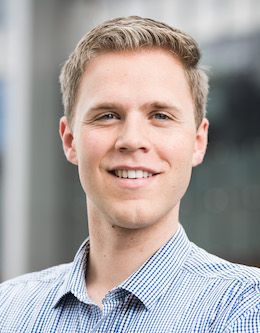 Elder Holland, President Worthen, distinguished guests, faculty, and fellow graduates, I am honored to address you today. It is truly humbling to speak to an audience of such talented and accomplished individuals, many of whom are my dear friends. I am especially happy to have my family here with me. I can honestly say that I would not have made it to this point if not for their presence in my life, which brings me to my chosen topic: the importance of being present, both for our own happiness and for the good of others. It has been said that "80 percent of success is showing up,"1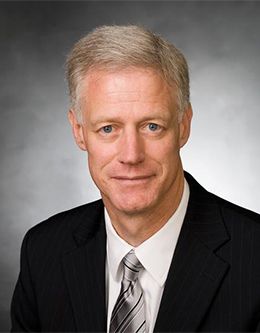 Graduation ceremonies have been occurring at BYU since 1877; some have been more memorable than others. The graduation exercises of 1899 were unusual in several respects, especially when compared to the ceremonies we are holding today. The venue was smaller. It was held in the Provo Stake Tabernacle. And the procession was a bit longer. It went five blocks from the Academy Building to the tabernacle. The nature of the student achievements highlighted was also different from what we see today. We have students today who have worked on neonatal ventilators, NASA solar panel arrays, and the searc
Contact
BYU Speeches
218 University Press Building
Provo, Utah 84602
GIVE to Speeches
AFFILIATED SPEECHES
RELATED LINKS
CONNECT WITH US
Follow BYU Speeches
Subscribe