As declared by Joseph Smith, the Atonement of the Savior Jesus Christ is the fundamental doctrine for members of The Church of Jesus Christ of Latter-day Saints upon which all other principles are founded. We believe in the testimonies of the Atonement foreshadowed in the Old Testament, offered in the New Testament, and echoed in the Book of Mormon, Doctrine and Covenants, and Pearl of Great Price, as well as by every latter-day prophet and apostle. These teachings, whether written or spoken, testify that Jesus Christ suffered for the sins and afflictions of the world, gave up His life on the cross, and then took it up again in the Resurrection.

The blessings of the Atonement are innumerable. Because of Jesus Christ, we can be forgiven of our sins and prepare to return to our Father in Heaven. We know that death is not permanent and each of us will one day receive a perfected and glorified body, enabling us to live forever with those we love. However, the blessings of the Atonement are not limited to life after death. Here and now, the Atonement offers us the peace, hope, and confidence we need to endure trials, make our lives meaningful, and become more like the Savior.

These discourses given at BYU devotionals offer added doctrinal depth, gleaned through years of academic and spiritual study, to our understanding of this matchless gift. They also provide powerful testimonies of the reality of Jesus Christ and His Atonement to shore up our faith and give us strength. Finally, they give us practical examples and counsel for applying the Atonement in our lives. As you read, listen to, or watch these devotional addresses, your relationship with Heavenly Father and Jesus Christ will be strengthened and you will better understand the infinite worth you have.
Show More
Show Less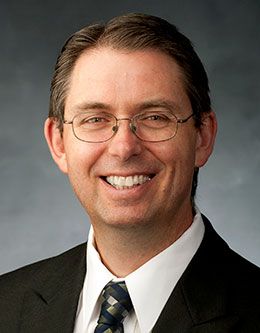 As President Worthen mentioned, I earned two degrees at BYU. I also met my wife, Maureen, in a family home evening group while we were both students here. Returning to BYU after twenty-one years in Ohio felt like coming home. We love being a part of this great university. In 2017 many stories were published regarding sexual harassment and assault. Celebrities, politicians, and corporate executives were among those accused of being perpetrators.1 The #MeToo campaign in social media2 and Time magazine's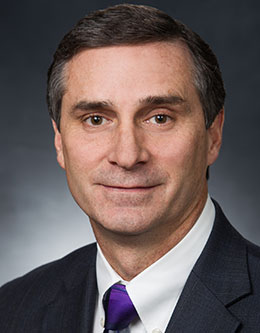 Good morning, brothers and sisters. Thank you for participating in the devotional today. I know it is a busy time of year, with papers, projects, and finals pending. I promise to do my best to reward your time investment with something helpful to you now and throughout your life.According to a very fun website1 that I found, it was thirty-six years, one month, and ten days ago that, as a freshman student at BYU, I sat where you are sitting today. I listened carefully as President Ezra Taft Benson,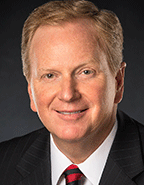 Nothing is more beautiful than the beginning of a new life. I cried and rejoiced at the birth of each of our four children. A new baby is so beautiful, so sweet, so tender. At such moments, the veil between mortality and eternity seems almost transparent, and the love of God is unmistakable.Likewise, I rejoice and get a little teary every time I witness a renewal of spiritual life. How beautiful, how sweet, how tender it is to see the heart changed, the lost found, and the blind restored to sight.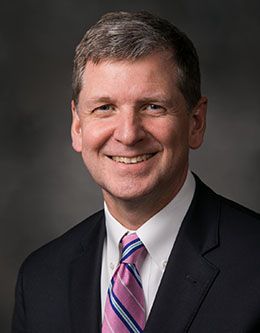 Good morning. I must say I never imagined myself at this podium. But I have imagined myself on this playing floor—and imagined is the right word. I've wondered what it would have been like to be Danny Ainge, who, during my freshman year at BYU, went coast-to-coast in the closing seconds of a Sweet Sixteen game against Notre Dame and scored over Orlando Woolridge. I've dreamed what it would be like to drain a three from just inside half-court, like Jimmer Fredette did against Utah. Unfortunately,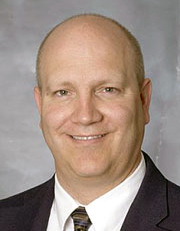 The New Testament writer Luke described1 a fascinating scene from the Savior's life in which Jesus, sitting at meat in the house of Simon the Pharisee, was approached by a woman who was widely known to have been a sinner. Her behavior, as she approached the Savior, revealed that she must have had some previous interaction with Him of a very personal and life-changing nature, for she tearfully knelt and kissed his feet, literally bathing his feet with her humble tears before wiping them dry with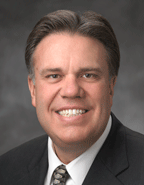 I am grateful to be here with my wife, Debi, and my two youngest children—who are currently attending BYU—and several other family members who have come to be with us.It is an honor to be invited to speak to you today. Several years ago I received an invitation to speak at Women's Conference. When I told my wife, she asked, "What have they asked you to speak on?"I was so excited that I got my words mixed up and said, "They want me to speak about changing strengths into weaknesses."She Re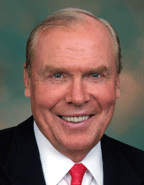 Good morning, beloved students, faculty, friends, family, and my esteemed brother in the gospel for over 35 years, President Cecil O. Samuelson. I have always treasured our close and respectful relationship, and I say to you, President Samuelson, that Brigham Young could not have selected a better leader than you, who has reached great heights in medicine, in life, and, above all, in integrity. Thank you for such a generous introduction, and thank you to the beautiful choir from whom we have just Read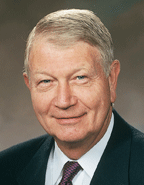 I am grateful to be with you today. I know that I am in the presence of a most outstanding group of young people—you who are earnestly striving to achieve in both your spiritual and temporal lives. As I look into your faces, I see goodness, optimism, determination, and hope for the future. I am particularly grateful to be with you at such an important time when you are preparing for your life that will shortly go beyond the safety and sanctuary of school—a life that some of you may see as bleak Read mor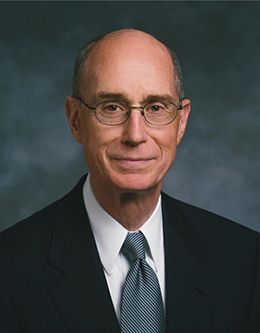 I am grateful for the honor and the opportunity to speak with you today. It is an honor because you are precious children of our Heavenly Father. In the life before this one you were His pupils. I am honored by this invitation from the First Presidency to teach. It is an opportunity because you have chosen to listen, among the many things you could be doing, and so you must have at least a hope that I will say something useful to you. I pray that will be true.We are unique. No two of us are Read mo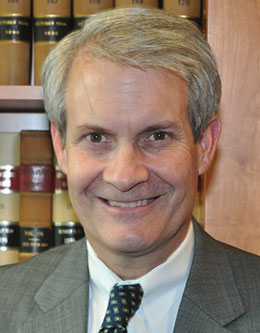 President and Sister Samuelson, my former colleagues at BYU, and friends, I am honored to speak to you today. Speakers at this podium have changed my life. I feel the burden of responsibility. I am thankful for the prayer and the inspirational music.You should know that today is significant in the life of our family, not simply because I am speaking here but because it is also the 25th birthday of my son, Robert. Now you may think, "What a parochial thing to bring into a setting like this,"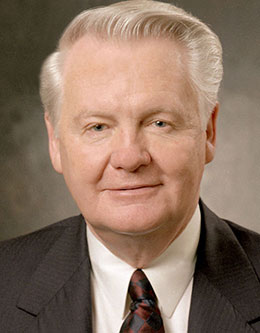 Brothers and sisters, it is a wonderful treat to be back in the Marriott Center to see so many of you here with us tonight. But, more than that, it is wonderful to realize that across the earth there are tens of thousands who are gathered in various facilities—maybe even hundreds of thousands. Sister Bateman and I were in Argentina and Uruguay last week, and we know that they will be watching the delayed broadcast this next Sunday evening. People are gathered everywhere, which exhibits the faith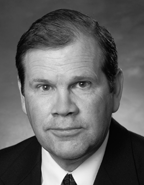 I am humbled this morning to share a few words and pray I might say some things that will increase our desire and ability to live the gospel of Jesus Christ. I am grateful for university devotionals. They are a nice break from academic work and let us focus on the weightier matters of the kingdom. I know you students appreciate the chance to get away from writing papers and studying for exams. I have heard how difficult some of those exams can be.I was told of a zoology professor who is so tough Re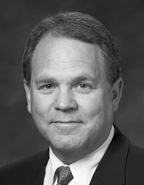 My dear brothers and sisters, this is truly a wonderful experience to join with you in this devotional assembly. I compliment each one of you for taking time out of your busy schedules to attend. In addition to the remarkable students, faculty, and staff of Brigham Young University, I would like to acknowledge the presence of my family, our friends, and those of you who are listening or watching this devotional from afar.The topic I have chosen to address today is what latter-day apostles and Re
Aloha. It is a blessing and privilege to greet you today from your sister campus, BYU—Hawaii, which is guided by the same prophetic destiny as this campus. As you may know, we are a small, intimate campus made up of students of many nations. My greeting could easily come to you in scores of different languages, but aloha, meaning love and affection in the Hawaiian language, has become our universal expression of love, for hello and good-bye.One of the most significant episodes in our Savior's Read more
Good morning, brothers and sisters. It is for me a blessing and a remarkable responsibility to stand before you today. I appreciate the invitation from Elder Bateman to speak with you.As I entered the Marriott Center this morning, my mind was flooded with wonderful memories. I have been in this arena many, many times. I was a freshman at BYU in 1970 when the construction work on this building was started. I vividly remember sitting way up there on September 11, 1973, and listening to the teachings Read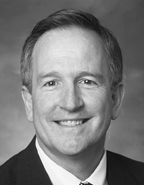 My dear brothers and sisters, I am delighted to be here today to share a few thoughts with you. I appreciate the music that was so inspiring and the prayer to invoke the Lord's Spirit here today.Three weeks ago today, President Bateman centered his devotional talk around a scripture counseling us to "search diligently in the light of Christ" and to "lay hold upon every good thing" (Moroni 7:19).Now what constitutes searching diligently? Numerous studies have shown that the more Read more [...]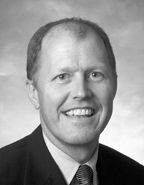 Have you ever picked up a fully loaded pack at the start of a really long hike? It is almost staggering as you try and throw it on your shoulders and secure it to your frame. However, once you get it adjusted on your back and hit your hiking stride, it may still be heavy but you are able to manage.Well, school has started. You have had four weeks to get into the swing of things. Initially your class load, your work schedule, your social life, and your family and church responsibilities all considered Rea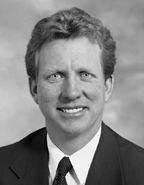 If you ever visit Segovia in Spain, turn left as you approach the 2,000-year-old Roman aqueduct, climb the hill that rises through a centuries-old neighborhood, and call at the Church of San Justo. A friendly caretaker will welcome you to his church, now in its ninth century. With reverent enthusiasm he will show you the frescoes that adorn the walls of the building's single Romanesque apse. The church narrates with a moving symbolic vocabulary the story of the redemption and the Resurrection.The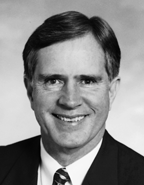 Last spring when I received the assignment to give this talk, I was speaking with a colleague. "I have to give a BYU devotional talk next fall. That will probably ruin my summer," I explained in reference to having the task of preparation hanging over my head.Not losing a beat, he quipped wryly in return, "It will probably ruin our fall!"You see that I have some good friends—many of whom are here today. I am grateful for that.As I speak today, I will heed the advice of my sophomore
At our last devotional we heard a musical tribute to our friend and colleague Brother Dale Link, who passed away a few weeks ago. It was a beautiful work about American Sign Language entitled "They Carry Words in Their Hands." I, too, would like to pay tribute to this good man, my friend, who exemplified the spirit of the Y, the spirit of optimism, unselfishness, and service.In 1949 Fulton Oursler published a book on the life of Christ entitled The Greatest Story Ever Told. A few years Read m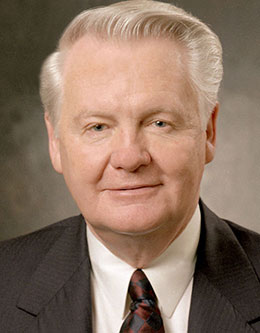 It is wonderful to gather in the Marriott Center for the second devotional of the year. We express thanks to the ballroom dance team for their outstanding performance last week. On the one hand, many of you have returned for a second, third, or fourth year. You come with anticipation and excitement as you renew friendships, look forward to new relationships, and continue the learning process. Earlier experiences have taught you how to navigate the campus, what to expect in terms of homework, how Read more [..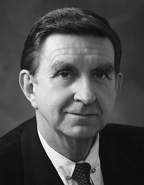 This pleasant introduction reminds me of some of the things I've been up to over the vanished years. I heard recently someone say that nostalgia is a wonderful thing, but what good is it if you can't remember anything? We have very happy memories, and some of them relate to these folks sitting behind me for whom I have the highest and most sincere regard. These kind words also reaffirm the feeling that I had when I gave an answer to a bubbly young woman who detached herself from a handsome boyfriend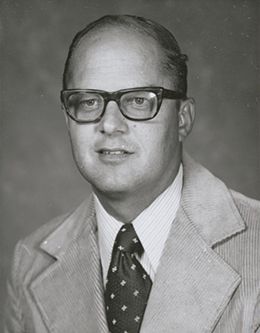 When Nephi saw in vision the condescension of both the Father and the Son in offering the Son as the Lamb of God, he could only describe the love in superlative phrases as "beauty . . . exceeding of all beauty; . . . the whiteness of the driven snow. . . . Precious above all. . . . The most desirable above all things. . . . And the most joyous to the soul" (1 Nephi 11:8–9, 22–23). That Emmanuel, "God with us," deigned to "descend from his throne divine" ("I Stand All Amazed," Hymns, 1985, Read more [...]
I wish to talk about your unfinished journey. It is the journey of journeys and will be described quite differently this Easter night. It is an arduous journey. The trek awaits—whether one is rich or poor, short or tall, thin or fat, black or white or brown, old or young, shy or bold, married or single, a prodigal or an ever faithful. Compared to this journey, all other treks are but a brief walk in a mortal park or are merely time on a telestial treadmill. Becoming Men and Women of Christ Your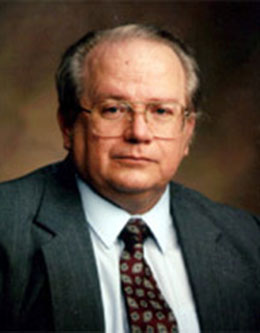 The greatest dichotomy, the greatest problem in the entire universe, consists of two facts. The first we can read in Doctrine and Covenants 1:31: "For I the Lord cannot look upon sin with the least degree of allowance." That means he can't stand it, he can't tolerate it, he can't blink, or look the other way, or sweep it under the rug. He can't tolerate sin in the least degree. The other side of the dichotomy is very simply put: I sin, and so do you. If that were all there were to the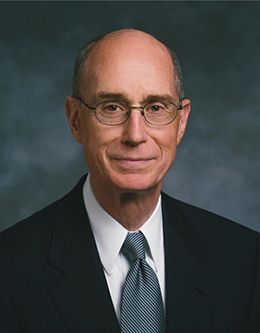 You have moments when you want to be better than you have ever been. Those feelings may be triggered by seeing a person or a family living in a way that lifts your heart with a yearning to live that way, too. The longing to be better may come from reading the words of a book or even from hearing a few bars of music. For me, it has come in all those ways, and more. A Future Home One of my early memories is reading the scriptures in a school room. The law of the land did not yet forbid it, so the Read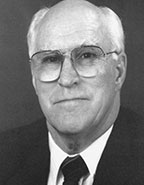 I have sought for the help of the Lord in selecting a subject and also for help in delivering that subject. My desire to do well is not a selfish one. I'm concerned that if I do not do well, it might reflect adversely upon Religious Education, and I would not want that to happen. Or it might appear that the subject matter is not important, and I would not want to convey that impression either. So, for the sake of the message and the reputation of this university, and out of consideration for your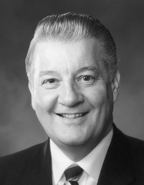 I want to visit with you this evening on a level that is both mutually understandable and mutually profitable. In order for that to happen I ask for your faith and prayers on behalf of all of us, that what is said and what is heard will be influenced and touched by the Spirit of God. I appreciate that. (It's good to pray for one another; it helps everyone.)The subject I wish to speak on is one that I hope you will appreciate. I know I do. It is simply this: there is always hope.I have read R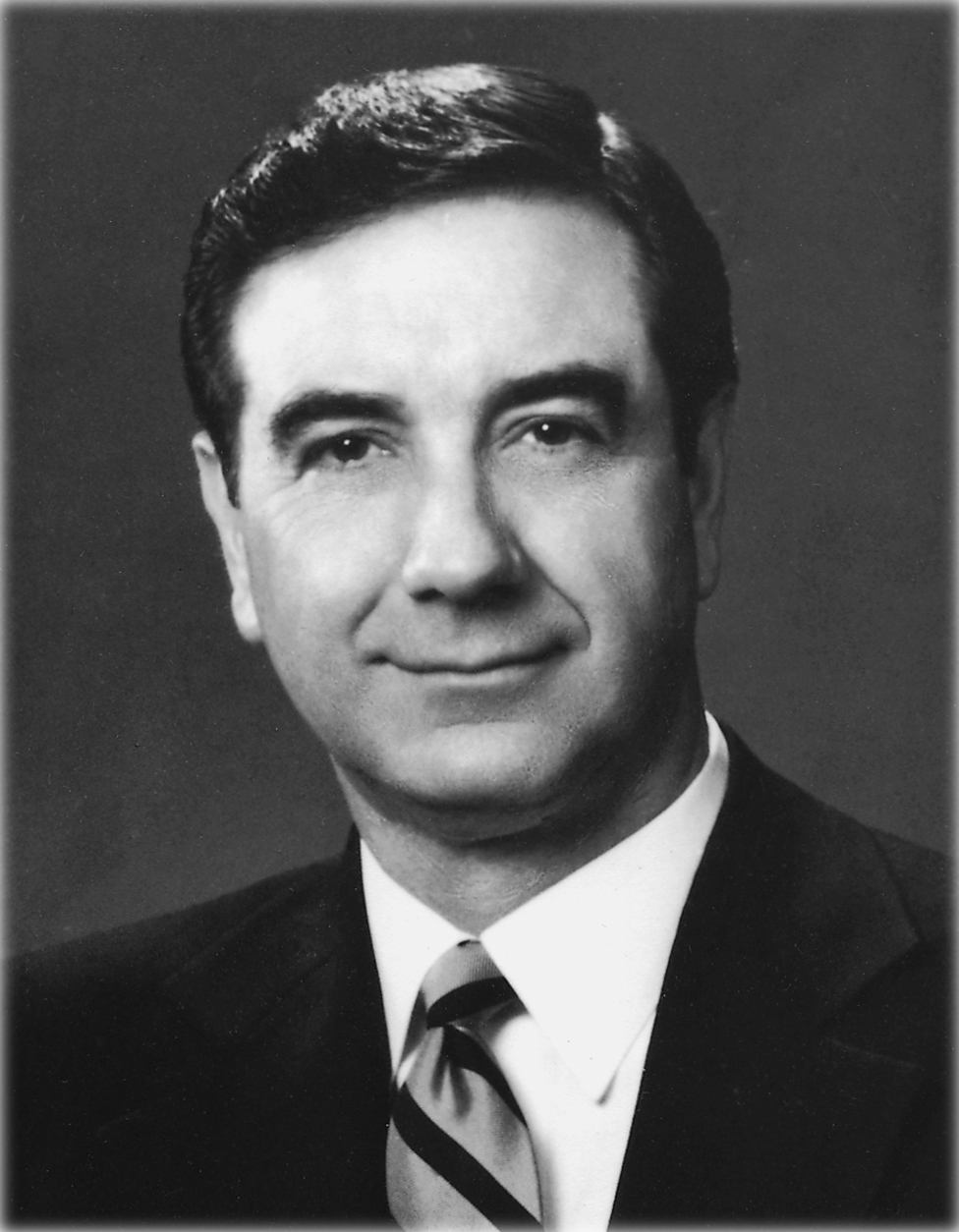 In 1971 the eminent historian Arnold Toynbee wrote a book titled Surviving the Future. He expresses concern about the inequality of man's scientific and technological advances compared with his spiritual progress. He refers to this inequality as a "morality gap." He is convinced that this gap has been growing wider and that technology has been making cumulative progress while morality has been stagnating.Dr. Toynbee observes:Science has never superseded religion, and it is my expectation R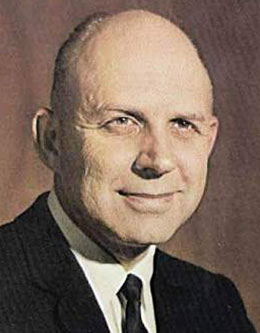 Tonight I have not come to entertain you; I have come to teach you—to teach you the most important thing I know. I cannot do this, however, without your help. The words and many of the principles I intend to teach you have already heard before. Tonight we approach the season of the celebration of the birth of the Son of God. We join with the rest of the Christian world in observance of His birth at this time. To us He is far more than the Babe born in Bethlehem. I want to teach about the culminating Re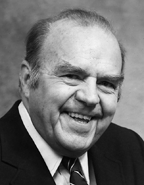 Following a familiar New Testament passage in which the Lord had a conversation with a rich young man, who was unable to meet the standard the Lord had given him,said Jesus unto his disciples, Verily I say unto you, That a rich man shall hardly enter into the kingdom of heaven.And again I say unto you, It is easier for a camel to go through the eye of a needle, than for a rich man to enter into the kingdom of God.When his disciples heard it, they were exceedingly amazed, saying, Who then Read more [.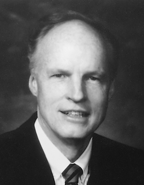 My wife and I have returned only within hours from Jerusalem—the old Jerusalem which is now rapidly becoming new. Heavy on our hearts, therefore, is what we experienced there, and I would like to share with you tonight in an ambling fashion, if you will permit, some of those impressions.A prophecy uttered by the Prophet Joseph Smith in 1842 is in fact being fulfilled before our very eyes: to wit, "Jerusalem must be rebuilt, and the temple, and water come out from under the temple, and the Read more [...