President Worthen, distinguished guests, faculty, graduates, ladies, and gentlemen, I acknowledge with gratitude the privilege of receiving an honorary degree from this great university and, likewise, the opportunity of briefly addressing you today. My congratulations to the graduates. I am especially pleased to see parents here. Some years ago, one of our children was graduating with a bachelor's degree. He said, "They want $69 for the cap and gown. I am not going to walk." I said,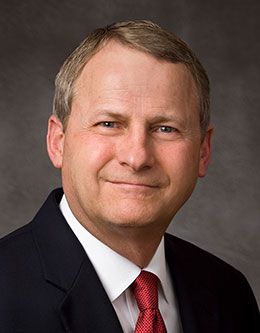 It is wonderful to be back at BYU today. I was a student here in the early 1970s. During that time, some important things happened here, including the construction of the Marriott Center, the appointment of President Dallin H. Oaks as president of the university, the building of the Provo Temple, and the hiring of LaVell Edwards as head football coach and him taking his team to BYU's first bowl game, the 1974 Fiesta Bowl. During that time, several important things also happened in my life, including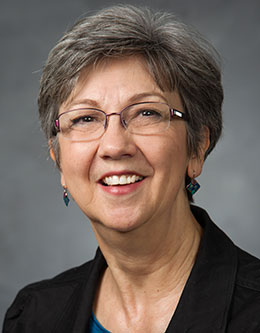 March 20 of this year was a beautiful day. It was warm and the sun was shining. Some of the trees had started to bud, and early blooms were visible. I had been anticipating this day with great excitement and a good deal of apprehension from the time I received a phone call three months earlier asking if I would play the organ at one of the Provo City Center Temple dedication sessions. I had never dreamed I would have a chance to serve in this capacity, for I knew there were scores of talented and
My dear brothers and sisters, it is a joy and a blessing to address you this morning. You are such a remarkable generation in the history of gospel dispensations! Recently I participated in a dinner honoring the ambassador of a European nation. He had just finished a full day of visiting Church sites in Utah. I asked him what had impressed him the most. His face suddenly changed, and he responded in a voice charged with emotion, "What touched me most was the visit to the BYU campus and the Missionary Read mor
When I was young, my parents reminded me often that it is better to give than to receive. I used to hear this frequently at Christmastime. The statement is true enough, because the natural man is selfish, and learning how not to be selfish is one of life's most important pursuits. But today I would like to discuss the reasons why it is important that we learn how to receive. Because this is a lesson that I am trying to learn myself, much of my address will be autobiographical. When I graduated Read more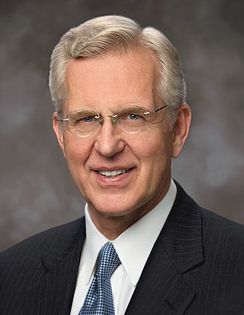 President Samuelson; trustees, faculty, and staff of Brigham Young University; honored guests; parents; family members; and graduates: My dear brothers and sisters, Sister Christofferson and I offer our congratulations, respect, and love to all of you. We thank you for the privilege of being with you on this grand occasion and rejoice with you in the achievements that we honor today. We are pleased to have been authorized to convey to you the greetings of President Thomas S. Monson, his counselors Read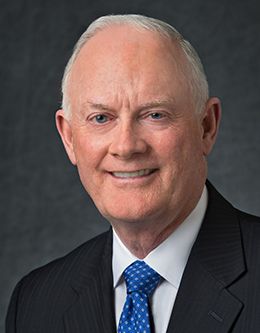 I am grateful to be with you today. I pray that the Holy Ghost will be with us and that you and I might be taught and edified by the Spirit. One summer many, many years ago, my mother decided it would be a great project for her children to refinish the dining room chairs. The chairs were painted a dark cherry color, and my mother had discovered that underneath that paint was good, hard maple wood. I will never forget that experience. We began by applying a nasty solvent called toluene to all Read mo
In the summer of 1971 I was an undergraduate here at BYU and had been home from a mission for less than a year. I was in school and working hard in classes and at a part-time job. I was assigned by my elders quorum president to home teach several people that summer. My companion and I began contacting our people, two of whom were not much involved in the Church at the time. One of these was an attractive young lady who lived alone in a basement apartment. She seldom attended Sunday meetings R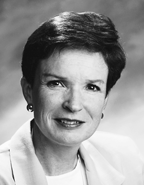 The basis for my remarks this morning comes from a scripture found in D&C 112:10: "Be thou humble; and the Lord thy God shall lead thee by the hand, and give thee answer to thy prayers." I think this means: Be open to letting the Lord help you. That is not to say that you should take a passive stance or be helpless or dependent. Rather it suggests that in this time of both pressure and uncertainty, the Lord can be there to guide you through your important decisions of life and to support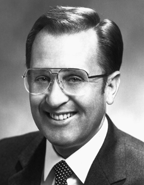 My dear young brothers and sisters, it is wonderful to be on this campus. I recognize that it is both a rare privilege and an awesome responsibility to occupy this podium today. It is also a privilege to be a student at this institution. I honor your president and my brother in the Quorum of the Seventy, President Merrill Bateman. I'm especially grateful for the confidence of those who have entrusted me to address you and pray that you might come away today with a message that will strengthen you.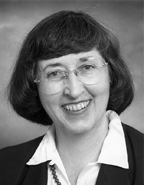 I have chosen a topic today about which I am still learning, both in principle and in practice. I claim no final expertise about it, but I do claim much thought and some experience. I have chosen this topic because of who you are—bright, faithful individuals, the "hope of Israel." My desire is that you can learn from my words and my experiences and thus avoid some painful experiences of your own. I am going to speak about the relationship between learning and humility. I am proceeding from Re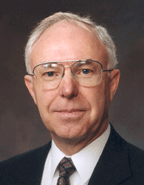 In the book of Helaman we read that four decades before the Savior's birth, the ancient Nephites began to experience great pride within the Church, even to the persecution of many of the members. But there remained a humble part of the people who did fast and pray oft, and did wax stronger and stronger in their humility, and firmer and firmer in the faith of Christ, unto the filling their souls with joy and consolation, yea, even to the purifying and the sanctification of their hearts, which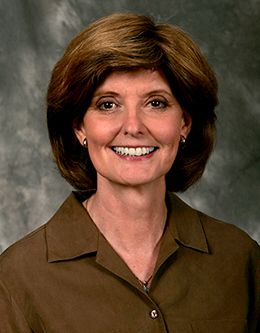 Let me tell you about some people I know. One is a woman who served a full-time mission when it was not fashionable to be a sister missionary. She received no financial support nor spiritual encouragement from her family. Upon returning, she worked her way through college and graduate school, marrying when most considered her rather old. After her children were born, her husband lost his job; he has yet to find permanent employment. However, by taking temporary jobs here and there, including those Rea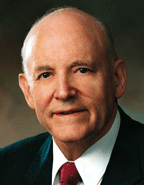 I am happy to be with you today. Over the years the Brethren have had dreams and visions regarding Brigham Young University, yet such hopes and prophetic utterances are not self-executing. They are fulfilled by righteous and devoted people who make the prophecies come true. Your generation now shares in this responsibility. Part of your privilege while you are at BYU is not only to become acquainted with some of humanity's noblest knowledge and achievements, but to participate in personal and spiritual R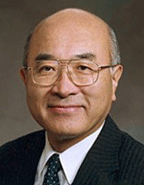 My brothers and sisters, it is a humbling experience for me to stand before you in this capacity. To me this is a second language that I am speaking to you. I sincerely hope and pray that the Spirit of the Lord be with us tonight so that we can communicate. Tarry Ye Here As I listened to this beautiful song, I remembered the great pain and agony, the ordeal of this holy man, the Savior Jesus Christ. After the Last Supper he led eleven apostles to the foot of the Mount of Olives, and from the eleven Re