As members of The Church of Jesus Christ of Latter-day Saints, we believe in Jesus Christ. We are Christians, and we believe in the biblical accounts of Jesus' birth, mortal life and ministry, atoning sacrifice, death, resurrection, and prophesied return. We also believe that, as the Head of His Church, Jesus Christ has revealed himself to prophets in modern as well as ancient times.Jesus Christ was miraculously born to Mary, a virgin, in Bethlehem of Judea. He lived a sinless life and set an example of wisdom, worship, and charity. He taught His gospel, called apostles, organized His Church, and performed miracles. He suffered for the sins of all men and women and was killed by crucifixion. After three days, he rose again from the dead and ascended to heaven.We believe that Jesus Christ is part of the Godhead, which also includes God the Father and the Holy Ghost. The members of the Godhead are separate in being, but united in purpose. Jesus Christ is the literal Son of God. Though we are all God's spirit children, Jesus Christ is the Firstborn in the spirit and the Only Begotten of the flesh. As such, He was uniquely qualified to be the Savior of all mankind—a role He was called to perform before the Earth was created.We are all children of God, and our purpose on earth is to learn of Him that we may return to live with Him. Because sin makes us unworthy to live in God's presence, Jesus Christ voluntarily performed a vicarious sacrifice for all sin. As the Son of God and the only sinless individual, He was the only person who could have performed this sacrifice. Called the Atonement, His sacrifice makes it possible for all of us to repent and return to live with God. His resurrection also makes it possible for each of us to be resurrected, meaning that one day we all will have our bodies and spirits reunited in a perfect form, never again subject to death.Jesus Christ not only suffered for our sins, but He also experienced all of the pain, suffering, and trials that we face in our lives. Having experienced our suffering for Himself, He is able to understand, comfort, and strengthen us when we struggle.As members of His Church, we seek to learn more about Him through the scriptures, prophets, and personal revelation. We preach, pray, and perform sacred ordinances in His name. We strive to live the gospel and keep the commandments He taught and to follow the example He set. We look forward to the unknown day that He will return to Earth in glory and reign over all people. We hope to live with Him, as well as with God the Father and our own families, eternally.Though many BYU Speeches bear testimony of Jesus Christ, these addresses specifically center on aspects of His life, Atonement, and role in our lives. We hope that as you read them you too will be able to develop and strengthen your faith in and love for the Savior.
Show More
Show Less
During our mission in Canada, my wife and I gave a "last instruction" to departing missionaries the day before they went home. Each of these young elders and sisters were heroes to us, and we wanted their transition home to be very, very successful. Our instruction was given with love and good fun. I particularly enjoyed instructing on dating and marriage.One afternoon as I stood at the blackboard during a last instruction, the Spirit pressed Helaman 5:12 deeply into my mind. This scripture
Today I would like to talk about some of the big issues of our time through the lens of history and literature as well as the restored gospel of Jesus Christ. We live in a day of technological and scientific marvels. It is also a time of uncertainty—one in which many ­question whether or not faith and religion have a place in their lives or in the public square. You too will have to decide whether faith has an enduring place in your own life.In fact, there are dramatic changes occurring within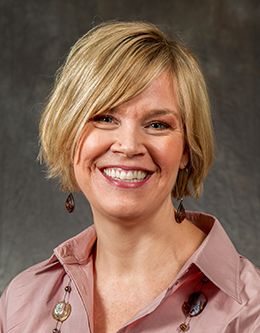 Not long ago, on the campus of Brigham Young University, I was teaching a New Testament class focused on the life of Jesus Christ. At the conclusion of a discussion focused on the hypocrisy1 of those who questioned the Savior's authority and the signs2 given of His Second Coming, I had a student approach me to ask a question. His motive seemed pure as he reflected: "The scriptures state that in the last days, if it were possible, even the very elect will be deceived.3 Sister Platt, how will I
I feel honored and humbled to have received the assignment from the First Presidency to speak to you precious young people today. I hope that you have an appreciation of how much the prophet and the First Presidency care about you and love you. You are among "the noble and great."1[A man arrived] home from work to find a very small girl sitting on the curb in front of his house, crying. He asked if he could help. Through her sobs she explained that she was lost. He told her that this was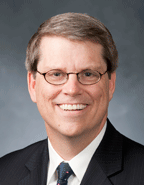 I am 
grateful for the opportunity to speak today. The weekly devotionals and forums have been a big part of my BYU experience. I attended them when I was a 
student, and my wife and I still attend them with our children who are students here. I am also grateful to my family, friends, and colleagues who have 
taken the time to be with us today.Today is my father's birthday. He is eighty-seven years old. He and my mother are in Wisconsin watching this 
devotional, and if the volume on Read more [...]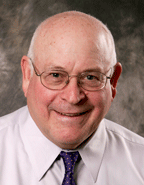 I came to BYU after a career in advertising, and now I'm enjoying my thirteenth year in a "career crescendo." I don't know what that means to those in music, but I've enjoyed every minute of those thirteen years so far.The field of sports is a wonderful place to find metaphors and analogies for life, and I would like to begin with one this morning: the phrase "leaving it all on the field," which is to say that one gives everything out there on the playing field, the court, or the Read more [.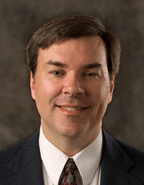 It's a pleasure to be here this morning to share some time with you discussing a topic that is important to all of us: our Savior, the Lord Jesus Christ.I was baptized into The Church of Jesus Christ of Latter-day Saints almost fourteen years ago. But my journey to the Church, which culminated with my baptism, began many years earlier.On a fall day almost twenty-five years ago I was sitting in a hospital waiting area in San Diego. My fiancée, Lynn, who soon thereafter became my wife, was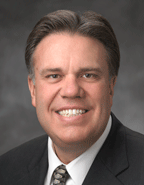 I am grateful to be here with my wife, Debi, and my two youngest children—who are currently attending BYU—and several other family members who have come to be with us.It is an honor to be invited to speak to you today. Several years ago I received an invitation to speak at Women's Conference. When I told my wife, she asked, "What have they asked you to speak on?"I was so excited that I got my words mixed up and said, "They want me to speak about changing strengths into weaknesses."She Re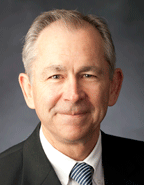 In 1969 I had the privilege of living in the enchanting city of Cuzco, Peru. Each day as my missionary companion and I walked along the stone streets of Cuzco, I never ceased to marvel. Much of the city is literally built on ancient Inca ruins. The workmanship of the carved stones, all fit together without mortar, is exquisite. The strength of such walls made from precisely cut stones, many with interior interlocking arms (somewhat like giant ancient Legos), is incredible. It is ironic that we call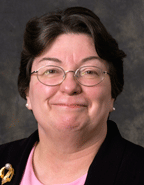 I am humbled to be standing here today where so many prophets and servants of our Savior have stood. My primary desire—besides wanting to sit down where you are—is to say what the Lord wants me to say. I pray that both you and I may feel the Spirit and be edified.When I was 21 I married my eternal companion, although I didn't know that at the time because we were not members of the Church. By the time I was 31, we had joined the Church, we had four children, and my husband was very, very Read mor
Beloved students, faculty, and friends of Brigham Young University, you are a marvelous sight, and Susan and I are honored and full of gratitude to be with you today. We always feel tender feelings when we return to Brigham Young University, as this is where we met and were engaged. We met in a religion class called Your Religious Problems. I have forgotten many of the details of the class, but I do know that whatever my religious problem was, she solved it, and whatever her problem was, well, I Read mor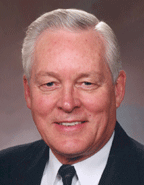 It's wonderful to be with you this morning on the BYU campus. Before I share with you my prepared remarks, I have just a couple of thoughts I would like to express. First of all, thank you for that lovely choir that has come together with a beautiful hymn. I felt of the Spirit, and I pray the Spirit will continue as we meet here today.I just returned a few days ago from an assignment in the South Pacific, where I had stake conferences and trained temple workers in the islands of Fiji and Tonga Read mor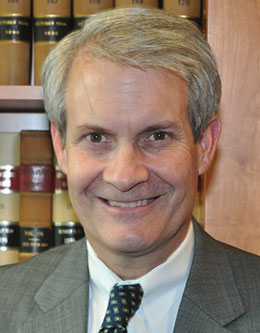 President and Sister Samuelson, my former colleagues at BYU, and friends, I am honored to speak to you today. Speakers at this podium have changed my life. I feel the burden of responsibility. I am thankful for the prayer and the inspirational music.You should know that today is significant in the life of our family, not simply because I am speaking here but because it is also the 25th birthday of my son, Robert. Now you may think, "What a parochial thing to bring into a setting like this,"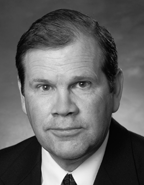 I am humbled this morning to share a few words and pray I might say some things that will increase our desire and ability to live the gospel of Jesus Christ. I am grateful for university devotionals. They are a nice break from academic work and let us focus on the weightier matters of the kingdom. I know you students appreciate the chance to get away from writing papers and studying for exams. I have heard how difficult some of those exams can be.I was told of a zoology professor who is so tough Re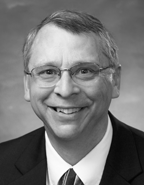 Recently some of my colleagues and I were walking up the ninth hole of a local golf course after practicing for our annual student/faculty department tournament. One of my friends commented, "Well, we just ruined a good walk." It seems that happens frequently when I combine a walk with golf. In contrast, I hope that our "walk" together this hour will be edifying for each of us.President Ezra Taft Benson declared that the Book of Mormon would be the main instrument in the latter-day gathering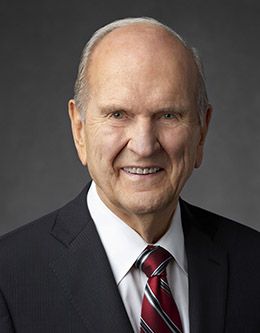 With Christmas only a fortnight away, thoughts turn to our homes and families. Sister Nelson and I enjoy many Christmas traditions. On our mantle over the fireplace we display a small framed photograph of each member of the family. With 10 children, their spouses, and 54 grandchildren, that's quite a flock of photos. We have been doing this for so long that most of the pictures are no longer current. The children scramble to find their own pictures among the many.They also admire Sister Nelson's
Elder Bateman: Brothers and sisters, it is wonderful to see the large number gathered this morning in the Marriott Center as Sister Bateman and I extend our welcome at the beginning of a new year. The attendance at the devotionals during the last semester was exceptional as many students, faculty, and staff responded to the challenge given on that fateful day, September 11th. The devotionals are an important part of the BYU experience. They add significantly to the Spirit on campus and provide a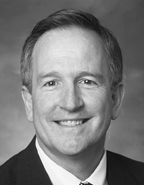 My dear brothers and sisters, I am delighted to be here today to share a few thoughts with you. I appreciate the music that was so inspiring and the prayer to invoke the Lord's Spirit here today.Three weeks ago today, President Bateman centered his devotional talk around a scripture counseling us to "search diligently in the light of Christ" and to "lay hold upon every good thing" (Moroni 7:19).Now what constitutes searching diligently? Numerous studies have shown that the more Read more [...]
Elder Bateman: Brothers and sisters, it is wonderful to be with you at the first devotional of the new year and the new millennium. Sister Bateman and I so much enjoy our association with you. We are pleased that everyone returned safely to campus following the holidays.This is an especially important time in the history of the earth. The command to take the gospel to every nation, kindred, tongue, and people is moving forward at a rapid pace. The world is being prepared for the return of its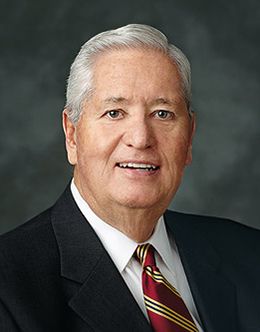 Good evening, brothers and sisters. Sister Burton and I are delighted to be with you this evening. We are grateful to the First Presidency for this assignment, although we feel overwhelmed both by the weight of the assignment and by the technology that allows us to join together while being physically ­gathered in a host of locations. Statistics and Forecasts Over the last forty-five days we have enjoyed a period of thanksgiving and a period of celebrating the births of the Son of Man and the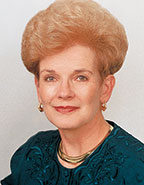 My dear friends, there is no question that we live in the last days. We are witnessing the culmination of this last dispensation where the Lord is bringing his great latter-day work to its conclusion. From the beginning all the prophets from Adam to the present day have prophesied concerning the last days. They have done so because it is the time in which the families of the earth will be gathered in preparation for the Second Coming of Christ.We are continually being tried and tested as individuals Re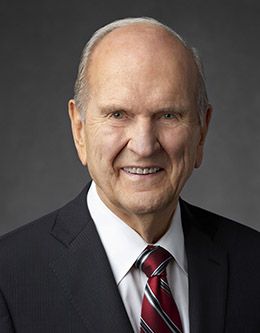 Elder Eyring, President Bateman, family, faculty, friends, and fellow students, Sister Nelson and I are delighted to be with you. We are pleased to see so many here to enjoy an opportunity to learn together. "The glory of God is intelligence,"1 and you confirm that fact. You look glorious to me!I bring greetings from President Gordon B. Hinckley, his counselors, and my associates of the Quorum of the Twelve Apostles. We thank you for your faith and devotion. We are grateful for your desire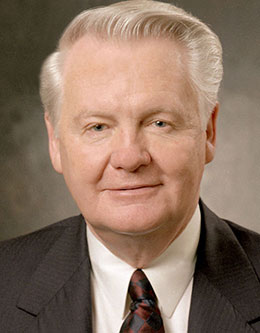 It is wonderful to gather in the Marriott Center for the second devotional of the year. We express thanks to the ballroom dance team for their outstanding performance last week. On the one hand, many of you have returned for a second, third, or fourth year. You come with anticipation and excitement as you renew friendships, look forward to new relationships, and continue the learning process. Earlier experiences have taught you how to navigate the campus, what to expect in terms of homework, how Read more [..
When Nephi saw in vision the condescension of both the Father and the Son in offering the Son as the Lamb of God, he could only describe the love in superlative phrases as "beauty . . . exceeding of all beauty; . . . the whiteness of the driven snow. . . . Precious above all. . . . The most desirable above all things. . . . And the most joyous to the soul" (1 Nephi 11:8–9, 22–23). That Emmanuel, "God with us," deigned to "descend from his throne divine" ("I Stand All Amazed," Hymns, 1985, Read more [...]
A little over one month ago, we were all celebrating the glorious Christmas season. We were being filled with the greatest of all messages, that of the birth of our Lord and Savior. Little is written of his life from the time Joseph, Mary, and their wondrous son returned from Egypt until he began his earthly ministry almost thirty years later. Of the two accounts of the birth and early life of the Savior, Matthew lets us know of his return from Egypt to Nazareth, but Matthew's next entry is the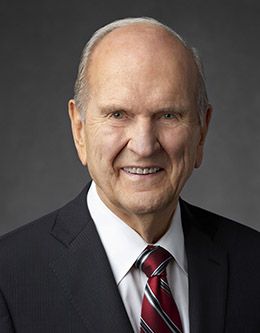 Sister Nelson and I are very grateful to be with you. And we are a bit surprised to see so many here to commemorate Groundhog Day! We appreciate the attendance of President Rex E. Lee, President Kerry Romesburg, their companions, and associates from Brigham Young University and the Utah Valley Community College. We are also thankful for stake presidents and bishops and their partners and all who give so much that students and welcome visitors may be edified here.Tonight's meeting concludes Read
I wish to talk about your unfinished journey. It is the journey of journeys and will be described quite differently this Easter night. It is an arduous journey. The trek awaits—whether one is rich or poor, short or tall, thin or fat, black or white or brown, old or young, shy or bold, married or single, a prodigal or an ever faithful. Compared to this journey, all other treks are but a brief walk in a mortal park or are merely time on a telestial treadmill. Becoming Men and Women of Christ Your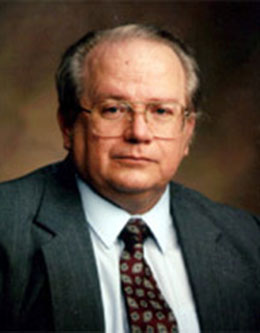 The greatest dichotomy, the greatest problem in the entire universe, consists of two facts. The first we can read in Doctrine and Covenants 1:31: "For I the Lord cannot look upon sin with the least degree of allowance." That means he can't stand it, he can't tolerate it, he can't blink, or look the other way, or sweep it under the rug. He can't tolerate sin in the least degree. The other side of the dichotomy is very simply put: I sin, and so do you. If that were all there were to the
This address will attempt to "survey the wondrous cross" by focusing on the Christology in the book of Mosiah, using not only the words of King Benjamin, Mosiah, Abinadi, and Alma the Younger, but scriptures that lie in the suburbs of Mosiah and other related scriptures. The final focus will be on the requirements for our becoming what King Benjamin called "the children of Christ," which is my text (Mosiah 1:11; 5:9, 11; 26:18).Left unexplored are other possibilities, such as some our Read more [...]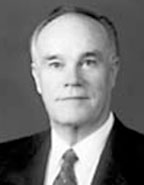 The first time I was asked to speak in the tabernacle some twelve years ago, Elder Paul Dunn told me that if I could just get rid of the little cotton man, the one who puts cotton balls in your mouth when you get up to speak in the tabernacle, I'd be okay. I'm still struggling with him, and I pray for your faith and prayers this morning.It is an awesome responsibility to be here. I've told many today, as I've told many over the years, that I prefer a smaller setting. I enjoy being in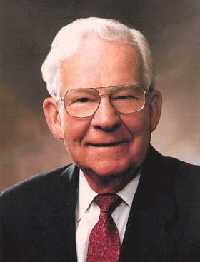 I am pleased to share with you the fact that the kingdom of our Heavenly Father rolls forward—not without challenges, not without hurdles, and not without the efforts of others to thwart or impede the progress of the Church. Bringing a Message What a thrill it was last Thursday in the Salt Lake Temple to be on hand when President Howard W. Hunter was set apart as President of the Council of the Twelve and to have the members of the First Presidency and the Council of the Twelve place their hands Read m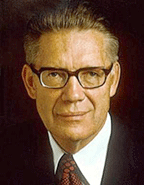 I rejoice in the privilege of presenting to the young and rising generation some basic concepts about the deepest and most profound doctrine of the gospel.It is the first principle of revealed religion, the great cornerstone upon which all else rests, the foundation for all of the doctrines of salvation.I shall speak of what the revealed word calls the mystery of godliness.If our vision is blurred where this doctrine and these concepts are concerned, or, if knowingly or unknowingly we Rea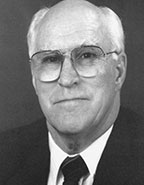 I have sought for the help of the Lord in selecting a subject and also for help in delivering that subject. My desire to do well is not a selfish one. I'm concerned that if I do not do well, it might reflect adversely upon Religious Education, and I would not want that to happen. Or it might appear that the subject matter is not important, and I would not want to convey that impression either. So, for the sake of the message and the reputation of this university, and out of consideration for your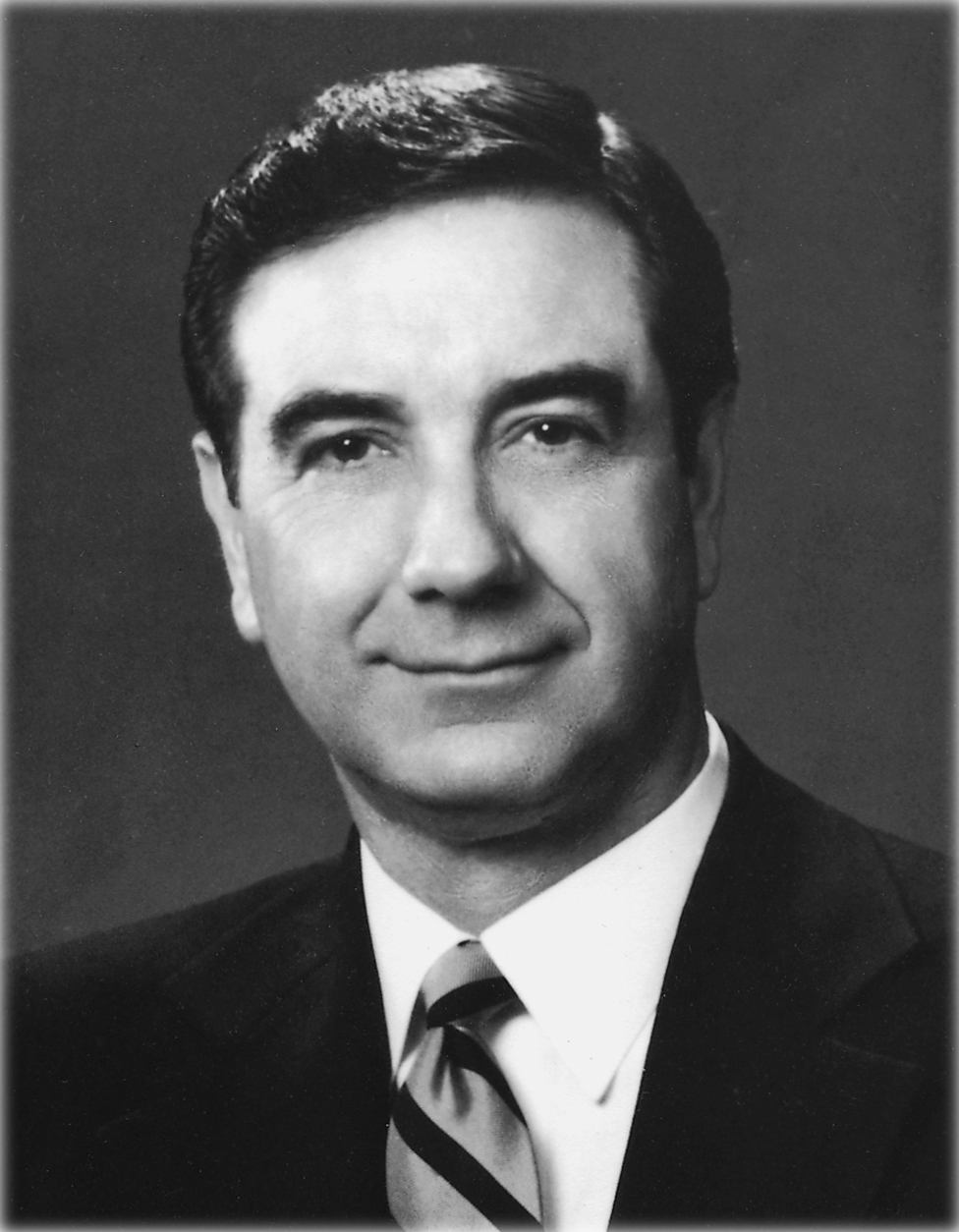 In 1971 the eminent historian Arnold Toynbee wrote a book titled Surviving the Future. He expresses concern about the inequality of man's scientific and technological advances compared with his spiritual progress. He refers to this inequality as a "morality gap." He is convinced that this gap has been growing wider and that technology has been making cumulative progress while morality has been stagnating.Dr. Toynbee observes:Science has never superseded religion, and it is my expectation R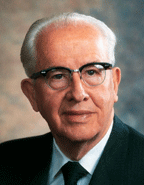 My beloved brothers and sisters, I always rejoice at the opportunity to visit this campus. It is truly an inspiration to be in your presence. I love the youth of the Church. I have great confidence in you. It is my belief that the Lord has held many of you in reserve in the spirit world to come to earth at this particular time when temptations are the greatest and strength of character is most needed.The Lord loves you and has favored you with a royal birthright.We have just completed another Read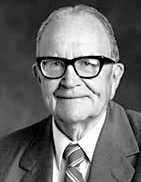 What Is It to Be "Born Again"? One day, as I was traveling on a plane to New England, I entered into a conversation with a young stewardess sitting in the seat next to me. Most members of our Church know how to steer a conversation toward the gospel, and, before long, we were talking about religion. She told me that she had recently been converted from her former manner of living and was now "saved." I congratulated her. Then she added that she was now a "born-again Christian."I Read more [...]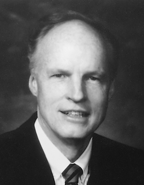 My wife and I have returned only within hours from Jerusalem—the old Jerusalem which is now rapidly becoming new. Heavy on our hearts, therefore, is what we experienced there, and I would like to share with you tonight in an ambling fashion, if you will permit, some of those impressions.A prophecy uttered by the Prophet Joseph Smith in 1842 is in fact being fulfilled before our very eyes: to wit, "Jerusalem must be rebuilt, and the temple, and water come out from under the temple, and the Read more [...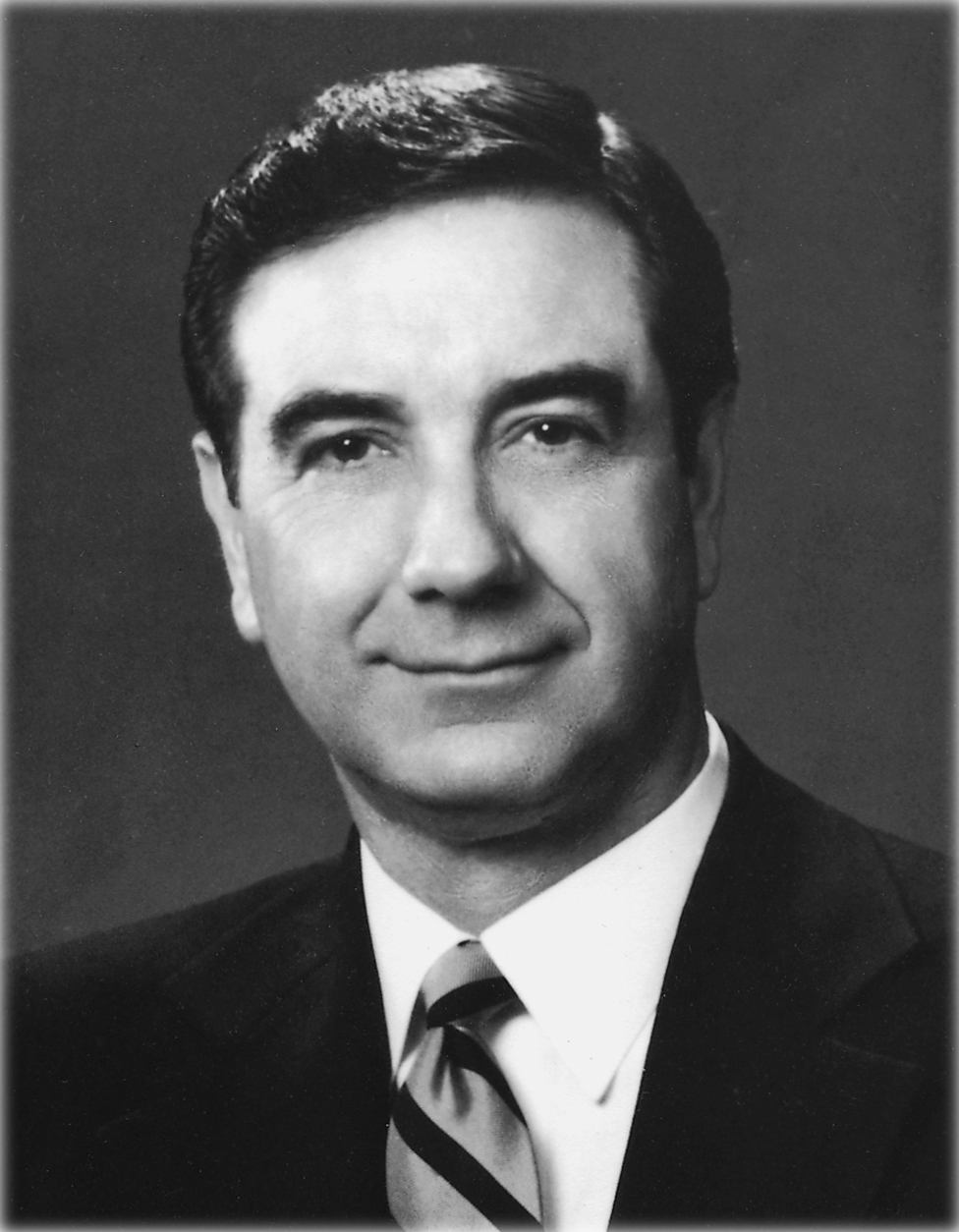 Realizing the time of year it is—that you are getting ready for finals and the kind of hours that you keep—and realizing what I've been through the last few days, I want you to know that I feel just like one of you. I don't know which one of you it is that I feel like, but whoever it is probably ought to be home in bed. "Gold, Circumstance, and Mud"—Christmas Gifts I would like to begin tonight by reading a story by Rex Knowles. He titles it "Gifts of the Wise Children; or Gold, Read more [...]
Presidents of the fourteen stakes on this great Brigham Young University campus and your wives, President Holland and Sister Holland, President Christensen and Sister Christensen, all of you wonderful young brothers and sisters, and you remarkable missionaries, all dressed as you should be dressed:I have the privilege of presiding over the Addison Pratt Fourth Branch at the Missionary Training Center. There are generally forty or fifty missionaries in that branch preparing to preach the gospel.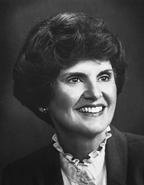 To you student body officers who have just taken upon you the oath of office to uphold the constitution of the Associated Students of Brigham Young University and to sustain and promote the standards of The Church of Jesus Christ of Latter-day Saints, I compliment you. With that promise and commitment, may I remind you of the tremendous impact that your example can have as you bring honor and recognition to this great institution and the name Brigham Young University. Premortal Commitments This Read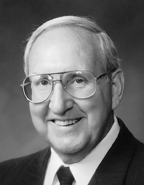 Brothers and Sisters, I am very pleased to be with you today. I recollect the story of a very voracious reader, a woman who had a study filled with books. Each night she came home and read from books in her library, and she always finished every book she read.One night she came to a particularly interesting crossroads: She decided that she would read a book that she had been especially avoiding. Finally she picked the book up, sat down, and began to read. It was very dull and uninteresting, but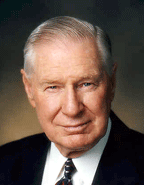 I have come this morning to speak to you of holy things and of sacred happenings. Perhaps it may not be given to us to fully understand these occurrences, except through the intelligence of the Holy Spirit. I pray for that special spirit both for you and for myself, so that we may come to a perfect understanding concerning these sacred matters. I pray that we may worship together in spirit and truth. I will speak to you today concerning a testimony of Christ.I can speak to you with some insight Read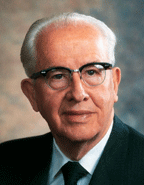 My beloved associates—members and friends of The Church of Jesus Christ of Latter-day Saints:Sister Benson and I are honored to be in your midst tonight. I pray that the spirit of the Lord will be with us and that I might be an instrument in the Lord's hands to bless and edify you.For nearly six thousand years, God has held you in reserve to make your appearance in the final days before the Second Coming of the Lord. Every previous gospel dispensation has drifted into apostasy, but ours Read m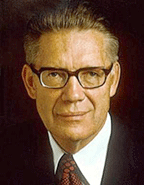 I devoutly and sincerely hope that we may have a rich outpouring of the Holy Spirit, for two reasons: first, so that I may say what the Lord wants said and what he would say if he personally were here; and secondly, so that those words will sink into your hearts and you will know of a surety that they are true. I shall take as a subject, "Joseph Smith: A Revealer of Christ."I have chosen as a text statement these words, prepared and published by the First Presidency of the Church in 1935 on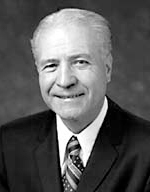 President Oaks and fellow students, I am honored by the invitation to be here today. If the Lord will give me utterance and grant his spirit to help me and all of us, in the spirit of Brother Hickman's prayer, I would like to address a few words to you about the Christ of the Book of Mormon.The word "Christ" is the past participle of a Greek verb and "Jesus" is a Hebrew-Jewish proper name. Both mean "the anointed one." Together they represent the greatest name in earthly human history. R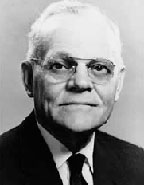 It is an honor and a responsibility, brothers and sisters, to stand before an audience like this, even though I am still in my youth. I hope the Lord will be with us and that our minds will be able to understand what I have in my heart and what I would like to say, though I am sure I do not have the words to say it. And so I ask him, and ask you to ask him, to help us that we may have joyous spirits as we consider a few principles of the gospel that are vital for all of us to know.During the R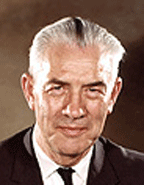 It is truly a great pleasure, my brothers and sisters, to be with you here today, to feel the power of your influence and your presence, and to hear this most beautiful music. It is in the spirit of Christmas, the spirit of testimony, that I come to you here today. I wish to bear testimony to the Lord Jesus Christ, who gave us Christmas.Nearly all of you are Latter-day Saints and you know the meaning of testimony. Most of you have borne your testimonies from time to time, and I have borne mine Read m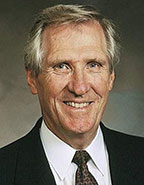 Thank you, President Oaks. I appreciate the opportunity to be here with you today, and I, too, enjoyed the music very much. It does set quite a pattern for us today. As I greet you on this occasion, it is with a feeling of great responsibility and awe. Today we have a new baby daughter at our house. That is my wife's other assignment and the reason she could not be here today. That baby daughter, Amy, has caused a great deal of reflection to occur in my life, and I'd like to talk with you about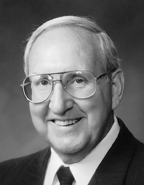 Honored guests and my wonderful young friends, I'm delighted to have this opportunity this morning. Having spoken at your twelve-stake fireside recently, then being invited to the devotional, I feel like Ed Gardner. Ed Gardner had retired. He and his wife were home alone one night. All of the children were raised and married. They sat together, he reading the newspaper and she working on some knitting. It just happened that she was a little hard of hearing. He read the newspaper awhile, and then Read m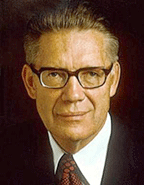 We have assembled here tonight in the spirit of worship and gratitude and thanksgiving, desiring, I think, to be fed the bread of life, to have the guidance and edifying, uplifting influence of the Holy Spirit. We need very much to be so guided. If I can be given utterance and be guided by the power of the Spirit, what I shall say will be what the Lord wants said; it will be what he would say if he personally were here. It will be the mind and will and voice of the Lord and the power of God unto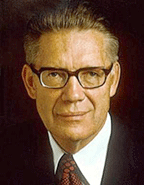 I have prayed and pondered earnestly to learn what the Lord wants me to say on this occasion. In the early hours of the morning, as I tossed and turned in bed and kept my wife awake, I concluded upon a subject. I shall talk, if I am properly guided by the Spirit, about what I consider in some respects to be the third greatest miracle that has ever occurred in all eternity. This miracle is of such a nature and of such moment that its accomplishment was attended by a heavenly choir, who sang, "Glory
Brother and sisters, this is a delightful experience for me today. I don't know when I've been more terrified and frightened. I feel a little like the cowboy who rode into town and shot up the place and jumped on his horse and rode off in all directions. But I hope with all my heart that I might have that presence of mind and that presence of Spirit which will allow me to share with you some of the feelings and the ideas I have relative to developing a personal relationship with the Lord.I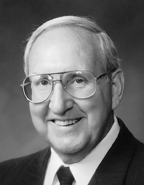 I'm delighted with this experience. When I got home tonight, my young son Lawrence said, "Dad, you know The Wizard of Oz is on at six o'clock, The Ten Commandments is on at eight o'clock, and The Greatest Story Ever Told is on Channel 5. You might not have anyone there." I'm grateful you're here. I told one of our great stake presidents here tonight that even more terrifying than speaking in general conference is to address the Church members of the ten stakes here in the Marriott Center. Well,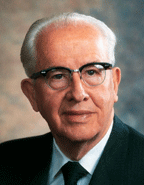 My beloved brothers and sisters, humbly and gratefully I stand before you this morning, humbled by your presence, grateful for the gospel that makes this great University possible. I hope I'll be given the strength today to say what I know the Lord wants me to say.As we enter this Christmas season, a season of getting and giving, I would like to talk to you about a few of the many gifts we have received from our Lord, Jesus Christ, and what we in turn might give to him. Christ Gave Us His