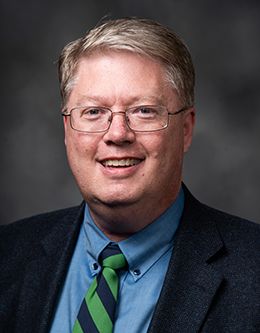 Those of you who know me understand that I would prefer a much more intimate setting for a conversation. In fact, one of the reasons I became a clinician was because I prefer one-on-one and small-group interactions. You came to the devotional today likely preferring to hear from a charismatic and dynamic speaker. I guess my mom was right when she said that we don't always get what we prefer. As my initial nerves begin to subside, I sincerely feel that it is good to be with you today. The Brigham Young University mission statement states, "All instruction, programs, and ­services at B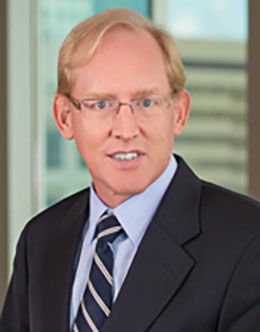 Wow! What an inspiring sight to see all of you here today to celebrate both an end and a beginning. Blue is my favorite color, so I know I am in the right place today. You have entered and learned, and now it is time to go forth and serve. I say this to all of you and to each of you: Your future is radiant with promise and opportunity, and the world needs you. I love BYU! BYU exists to provide an outstanding education in an atmosphere of faith. And I believe BYU also exists because of the opportunity that it provides us to connect with others. I speak to you toda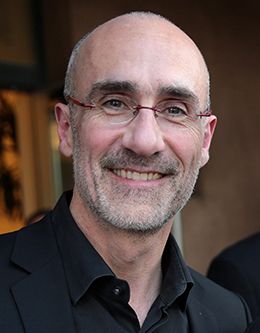 President Worthen, distinguished guests, parents, friends, and members of the Brigham Young University class of 2019: Congratulations on this important day, and thank you for this incredible honor. With this honorary degree, I am proud to say that I am finally a real member of the BYU community. I have to confess that, up to this point, I have only ever impersonated a member of the BYU community. I know that sounds bad, so let me explain. Several years ago I came to this beautiful place, to BYU, to deliver a lecture. My wonderful hosts sent me home with a ton of branded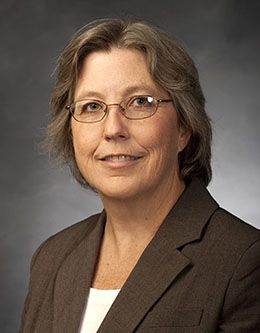 When our children were teenagers, whenever they would leave our home, my husband or I would usually say to them, "Remember who you are." If you asked them what that means, they would probably say a couple of things. First, it means that they are a Wadsworth and that there are certain behaviors and responsibilities that come with that. But, more important, I hope that they would say it means they are children of God. We knew that each time we sent them out the door, they would be faced with all kinds of decisions—some that were very difficult—and we wanted to make sure they were armed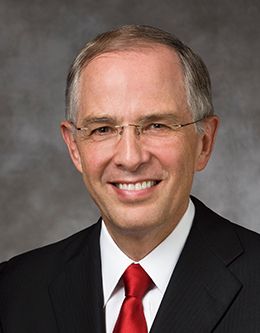 My dear brothers and sisters, young friends of Brigham Young University, how happy my wife, Kathy, and I are to be with you today. I feel your beautiful spirits. Always remember who you are. Some of the very noble spirits of our premortal time together are here today. I am honored to be with you. The entire Church is speaking about general conference. We participated in a solemn assembly sustaining President Russell M. Nelson as the seventeenth president of The Church of Jesus Christ of Latter-day Saints. Two new apostles were called to the Quorum of the Twelve. Priesthood quorums at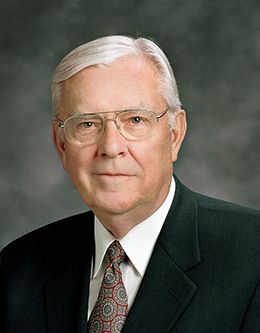 I am now in my ninetieth year and have been happily married to my dear wife, Barbara, for sixty-six years. We have been blessed with seven children, forty-three grandchildren, and eighty-six great-grandchildren—with more on the way! I want to include you in our family today. I would like you to picture me as your grandfather who believes in you and who is cheering for you. I love you and constantly pray for you. A year ago I spoke to our full-time religious educators and explained that we need to listen more and do our best to respond to sincer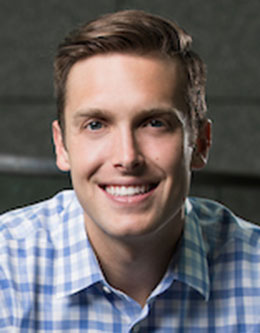 Good afternoon, honored trustees, distinguished guests, family, friends, and, most important, my fellow BYU graduating class of 2017! It is truly an honor to share this day with you all. Attending BYU has been a privilege and has taught us many practical lessons that will guide us in the coming years. One such lesson is to never give up, which we learned from our daily ascent up the Richards Building stairs or perhaps from watching the City of Provo as it meticulously paves—and repaves—every street in town. Another lesson we have learned is to obey with exactness, which the BYU parki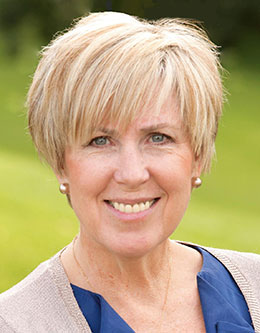 You might recall in the beloved Dr. Seuss children's book Horton Hears a Who! how Horton, who was an elephant, had a chance encounter with a speck of dust, from whence a voice, barely audible, called out for help. Horton recognized that the voice was coming from the speck of dust and proceeded to do all he could to protect and defend this colony of Whos, who were "too small to be seen by an elephant's eyes." Horton perceived that someone was in distress and realized that he could help. Instead of discounting his newly discovered friends, and amidst scoffs and scorn from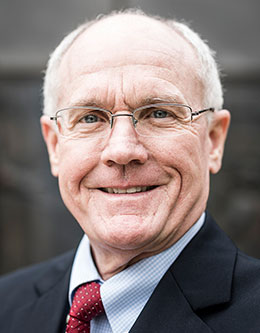 Thank you, brothers and sisters, for taking time from your busy schedules to be here today. From years of personal experience I know the demands and pressures of attending a large university. How grateful I am that you would step away from your studies or other responsibilities to participate in this devotional. Let me also thank those who provided me with this opportunity to speak. My wife, Tina, and I returned from Jerusalem in mid-August, after a three-year assignment at BYU's Jerusalem Center for Near Eastern Studies. We were blessed to have been in a unique university facility,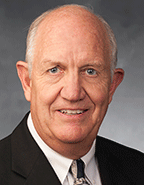 As a preface to my remarks today, I wish to declare my faith and testimony. I know that there is a God in heaven. He is our Heavenly Father, and He loves all of His children. He has revealed Himself to the world in these the latter days, and prophets walk the earth today as they did anciently. God loved us, so he sent his Son, Christ Jesus, the atoning One, To show us by the path he trod The one and only way to God. ["God Loved Us, So He Sent His Son," Hymns, 2002, no. 187] I rejoice with you today in this good news and in this truth.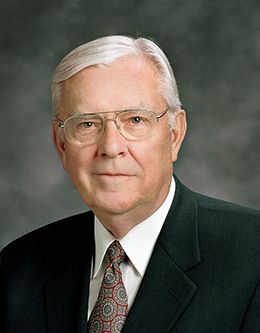 My brothers and sisters, I hope you are having a wonderful time while here at BYU during Campus Education Week. This is a great opportunity to learn more about the plan of happiness our Heavenly Father has given to us. There is so much information that I always feel we need to be cautious and wise to ever keep uppermost in our minds the simple doctrine and gospel of Christ. Simply stated, it is faith in the Lord Jesus Christ, repentance of sin, baptism by immersion for the remission of sin, receiving the Holy Ghost, and enduring to the end. Sister Ballard and I returned a few days ag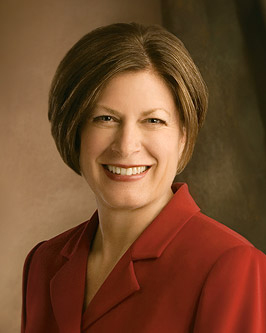 Thank you for your welcome today at Brigham Young University. I love this university, and I feel blessed by every opportunity to feel the spirit that is unique to this campus. Because of my service on the Church Board of Education, I can testify of the Lord's interest in this marvelous institution, and, in your honor, I wore my best BYU blue today. As I have pondered this opportunity to speak to you, a number of different subjects came to my mind. I thought I might try to add to the teaching you have had about dating, marriage, and establishing eternal families. Or some people sugges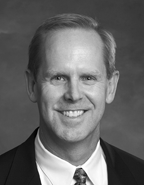 My dear brothers and sisters, do we really mean what we say when we address each other as brother and sister? These are rather peculiar titles for many people not familiar with our Mormon culture. Names such as Brother Jim or Sister Smith are used fondly and respectfully when addressing each other to express our kinship in the family of God. Why do we use these affectionate titles? Let me quote from the missionary guide Preach My Gospel: God is the Father of our spirits. We are literally His children, and He loves us. We lived as spirit children of our Father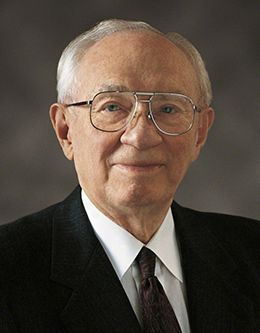 Thank you, President Bateman, for that introduction. Thank you, Brother Wilberg, for that stirring music. It was wonderful. I think I'd like to be the drummer. Thank you, Ri Ho Nam. It's nice to hear from you again. I first met Ri Ho Nam in 1960 when he was a little fellow in Korea. Now he's a little fellow in Provo. We've had many interesting times together over there in the Land of the Morning Calm. I have a great regard for this, my friend Ri Ho Nam. My beloved brethren and sisters, what a wonderful thing it is to look into your faces, of the thousands and thousands of you who are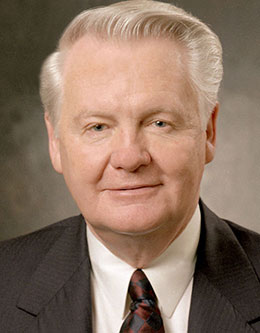 It is wonderful to gather in the Marriott Center for the second devotional of the year. We express thanks to the ballroom dance team for their outstanding performance last week. On the one hand, many of you have returned for a second, third, or fourth year. You come with anticipation and excitement as you renew friendships, look forward to new relationships, and continue the learning process. Earlier experiences have taught you how to navigate the campus, what to expect in terms of homework, how to study effectively, and the importance of staying current on assignments. On the other
I recall participating in a workshop on campus about a year ago in which the invited presenter was attempting to establish the idea that all things are better understood if thoroughly studied and defined in detail. I raised my hand and said, "Some things are ruined by trying to explain them." I feel that way to some degree today about my topic: "Charity in the Community of Saints." I know it can be sensed. I have sensed it, felt it, seen it many times, but whenever I try to say it, somehow it falls a bit short. Nevertheless, I invite you to "read between the lines" and see if you, li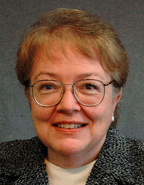 These are the last few hours of classes for winter semester, giving yet additional meaning to the phrase "endure to the end!" The end of a semester, for many of us in the university community, invites as much attention to resolutions as the end of the calendar year—to study more, eat right, change a major, etc. I remember a poem I wrote in high school titled "Procrastination." It described the conditions under which I resolved to initiate actions to move my intention into behavior. It was a series of if/then episodes depicting more ideal conditions that were "worthy" of my waiting.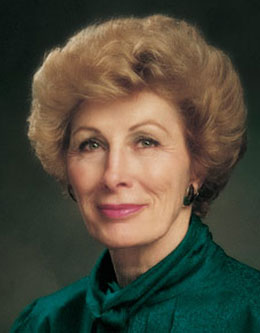 Once upon a time, in a ward you know, a visitor attended on an average Sunday. It was a happy, pleasant ward, with great diversity. Children, youth, and adults of many ages sat together in sacrament meeting. The building seemed well kept, the leaders well organized, the lessons well taught. The visitor thought as she observed, "What lucky people live in this ward. What a warm, inviting place this must be. They must truly love one another." She decided to come again, not to look but to listen to what these people said about their relationships. This is what she heard the next Sunday.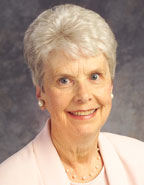 Differences in People One of my earliest childhood memories is of my father, who was a blessed peacemaker, settling disputes in our family by using a Samoan saying he had learned on his mission in the South Seas a few years before: "Asi, asi paco", he would say (I'm sure my mother and my brother remember it), which he said meant literally, "Ducks are different" or in other words, "Each of us is unique; be tolerant. People are different but that's not necessarily bad." I feel certain that this oft-repeated experience with my father was the beginning of my understanding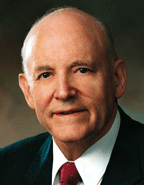 This multistake fireside that brings you together each month is the largest in the Church, and it is an honor to be invited to address you. I have a deep awareness of the responsibility associated with this honor and therefore seek the guidance of the Spirit and pray that I might have utterance to portray to you some of the thoughts that are on my mind. Brigham Young University is distinctive. It is, as it were, a gathering place for children of our Father from many nationalities and cultures around the world. The campus and those who come here are testaments to the truth that the go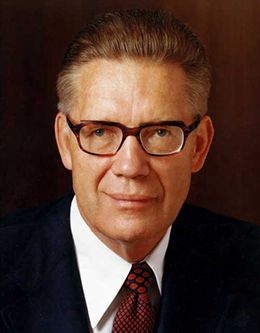 I would like to say something about the new revelation relative to the priesthood going to those of all nations and races. "He [meaning Christ, who is the Lord God] inviteth them all to come unto him and partake of his goodness; and he denieth none that come unto him, black and white, bond and free, male and female; and he remembereth the heathen; and all are alike unto God, both Jew and Gentile" (2 Nephi 26:33). These words have now taken on a new meaning. We have caught a new vision of their true significance. This also applies to a great number of other passages in the revelations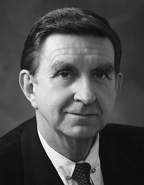 I am very grateful to be here and am pleased to be present at the moment when this basketball team is honored. I am deeply sincere in expressing appreciation for what they did during the season that brought great honor and distinction to this school and to all of us. Nothing but the highest praise should be given them for their actions and their representation of this school. There are two things with which I have been preoccupied for a long time and which I have found myself teaching in whatever class by whatever name and from whatever forum or pulpit as I have addressed or taught C