Brigham Young University along with BYU–Hawaii, BYU–Idaho, and LDS Business College are private educational institutions owned, led, and funded by The Church of Jesus Christ of Latter-day Saints. Their purpose is to provide quality higher education in an environment that fosters spiritual growth and gospel living. As such, one of the requirements for admission or employment at BYU and other Church schools is a willingness to commit to live a specific set of standards.

The Honor Code—which has been an important part of BYU since its founding—includes policies that require having academic honesty; obeying civil law; living the law of chastity; abstaining from alcohol, tobacco, coffee, tea, and substance abuse; using clean language; adhering to modest dress and grooming standards; and being an active Church member (for LDS students and employees). While some of these elements are common to all universities, many are unique to BYU and, as such, have attracted special attention.

Commitment to the Honor Code is voluntary and reflects the desire and willingness of individuals to contribute to the environment of BYU, which seeks to be in harmony with the doctrines and standards of the gospel of Jesus Christ. Living the Honor Code on and off campus—especially when it is not being enforced—also demonstrates a sense of personal integrity.

These BYU devotionals from university administrators, Church leaders, and others defend the Honor Code and the principles within it. The speakers encourage individuals, as well as the general community of BYU, to live their commitments to the Honor Code. Most important, they expound on the principles of the honor and integrity that each of us needs to develop—not just at BYU but in all aspects of our lives.
Show More
Show Less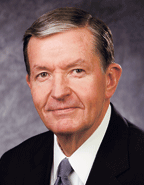 As always at this time of year, I look forward to welcoming each of you to campus and the start of what we anticipate will be a wonderful, productive, and enriching new academic year. We are grateful to have each of you: those who are here for the first time, those who are continuing, and those who are returning after missions or other endeavors elsewhere. It is good to be in your company. If I were a student, which I try to be, I would now be entering my senior year at BYU. I have been generally delighted by my experiences and hope that this is your lot as well. BYU is wonderful. It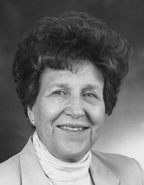 Agency, the power we have to work out our salvation through choosing between good and evil, is the eternal principle that will be the focus of the time I share with you today. Agency is a divine birthright. Bruce R. McConkie encapsulated the doctrinal perspective of agency in these words: Inherent in the whole system of salvation that grows out of the fall of man; inherent in the great and eternal plan that makes of this life a preparatory and a probationary state; inherent in the very atoning sacrifice of God himself—inherent in the whole eternal plan of salvation is the eternal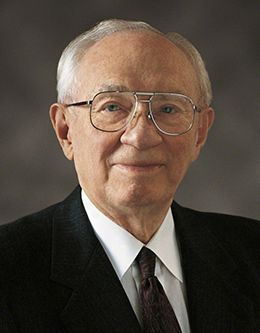 I am grateful to be here this Tuesday when all of us are basking in the afterglow of Saturday's victory. I congratulate Coach Edwards and his associates. I compliment most warmly the members of the team. I remind the coaches of the words of Casey Stengel, who, after winning the 1958 World Series, said, "I could'na done it without my players." Our special elation is understandable. BYU beat the team that over all the years of football has been considered most formidable. Notre Dame is the university that won seven Heisman trophies and eleven national championships. It is the school of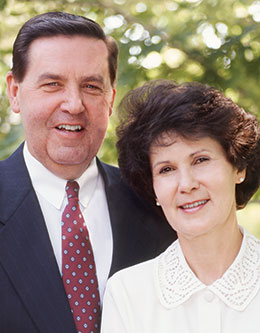 Thank you very, very much. The grave will be dedicated at about three o'clock. Of course, not all of you can make it, but. . . . She does not know I'm going to do this, but I need my wife, Pat, to come up here with me. (I told the freshman young men on Friday that if they studied really, really hard, this is what they got at BYU.) I'd like her to share with you a few of her thoughts this morning, if you would. Sister Patricia T. Holland He promised me he would never do this to me, and he may be the first president to start his new administration with a black eye.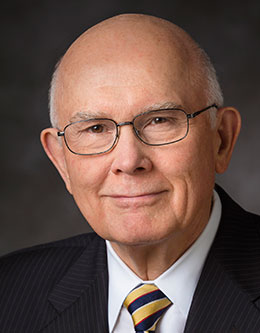 This is the eighth time I have addressed the student body of Brigham Young University at the beginning of the Fall Semester. It is always a humbling experience for me. You have a right to expect a significant and useful message, and that poses a great challenge for the President of the University. In trying to meet that challenge I usually reemphasize some things I have said before. I do this because each year I face a new group; only about half of you were here last year, and less than that the year before. Part of my responsibility is, therefore, to stress the same ideals, to reaffirm the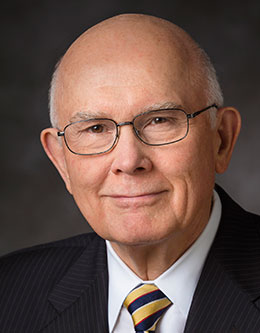 The dress and grooming standards at BYU are based on standards of modesty and propriety—which are not the same, but which both help you to respect yourself. The text for this speech is unavailable. Please see our FAQ page for more information. A long excerpt from this speech was published in the New Era in December 1971 and can be found