Because God is our loving Heavenly Father, He wants to communicate with us. His guidance, direction, and comfort are invaluable. For individual questions and trials, He invites us to receive personal revelation through prayer, scripture study, and temple worship. However, when His direction is for the entire world—as with commandments or doctrinal principles—he speaks through His mouthpiece, the prophets.God has called prophets since the beginning of time. Adam, Noah, Moses, and Isaiah are just a few of the prophets He called in the Old Testament. Amos wrote, "Surely the Lord God will do nothing, save He revealeth His secrets unto His servants the prophets" (Amos 3:7). After Christ's mortal ministry, in which He established His Church and doctrine, the Apostles were given the gift of prophecy to lead the Church and testify of the Savior's divinity. Each was divinely called and appointed, because "no man taketh this honor unto himself, but he that is called of God, as was Aaron" (Hebrews 5:4).As the Apostles were rejected and killed, the Earth was thrown into many years of Apostasy. Though many individuals were still given inspiration during this time, the world lost its properly appointed prophetic voice and leadership. In the early nineteenth century, Joseph Smith was called as a prophet to restore the doctrine and church of Jesus Christ. Since that time, there has been an unbroken prophetic line who offer guidance, warning, and counsel and who lead The Church of Jesus Christ of Latter-day Saints.The prophets and apostles make up a large portion of the Board of Trustees for Brigham Young University, and their prophetic voices are an important guiding influence for this school as it strives to "assist individuals in their quest for eternal life." All of the Latter-day prophets since at least 1950 have spoken at BYU, and their addresses are archived here.These speeches from prophets, apostles, faculty members, and others offer testimony of the divine calling of the prophets past and present. They also testify, generally and personally, that following prophetic counsel invites the blessings of God into our lives.
Show More
Show Less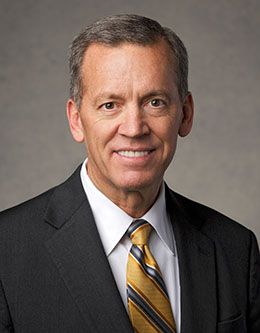 My dear brothers and sisters, my wife, Shelley, and I are thrilled to be with you today. We both have very fond memories of being here forty-five years ago. Let me tell you a little bit about the two of us. Neither of us came from fairytale backgrounds or perfect circumstances. My wife grew up in a part-member family. Her nonmember father passed away when she was seventeen, and a beloved older brother passed away a few years later. Fortunately, when Shelley arrived here at BYU, she was ministered to by incredible students and faculty just like you—for which I am eternally grateful.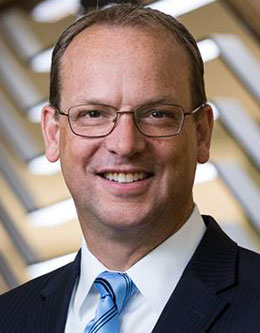 When I was an undergraduate, I had the privilege of studying at the BYU Jerusalem Center for Near Eastern Studies. On one field trip we visited an area in which a large stone tower stood. From the tower a watchman could detect threats before they were visible from the ground, protecting the olive, fig, and grape vineyard from plunder. Years later I reenacted this scene with my family in family home evening. We live in a two-story home. Our backyard is relatively flat close to the home but descends rapidly into a wooded area. For our family home evening lesson, all but one member of t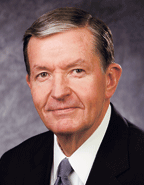 His reputation for concern for the one—particularly the widow or the wounded, the poor or the persecuted—is widely known. Perhaps you would also like to know, if you don't already, that he is also very interested in and concerned about students. He continues to be most supportive of BYU and is particularly demonstrative when it comes to students. Even in these difficult times he wants you to be well housed, and shortly you will see the tangible results of his desire for more and better student housing on campus. I could say much more about our beloved prophet but will forebear for now.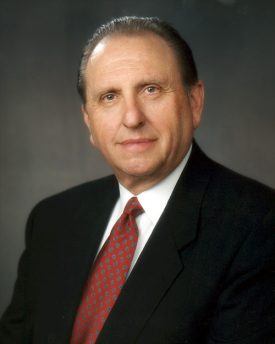 I have looked forward to the opportunity of accepting the assignment and the invitation to be with you today, for I realize you are the heart and soul of many of the parents of this Church, all over the world. What a glorious sight you are! I am also pleased to recognize the officers and faculty members of this fine institution. My dear young brothers and sisters, you are in the prime of your lives. You are on the cutting edge of progress. You live in a time of extreme difficulties but also a time of exceptional opportunities. I think the nation and the world have never been beset wi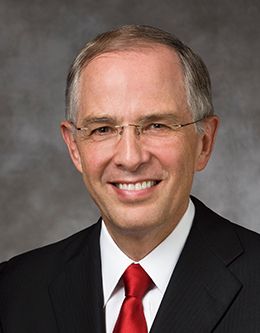 Thirty-three years ago, while a student at Brigham Young University, I had a small role in an evening fireside like the one we are holding tonight. The speaker was President Spencer W. Kimball, and I found myself walking next to him as he moved toward the entry coming into the Marriott Center. I asked him if he ever became nervous standing before such a large assembly. With a smile, he responded: "Brother Andersen, you know that the scriptures say, 'If ye are prepared ye shall not fear' (D&C 38:30). I am trembling from my head to my toes." Tonight I know how he felt. I express my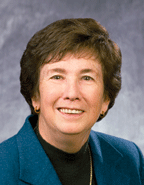 My dear brothers and sisters, it is a great honor for me to welcome you to a new semester at Brigham Young University. My husband and I want you to know that we love and admire you. Your success and growth spiritually, academically, intellectually, and socially are of great importance to us as well as to others associated with the university. In every area of interest to you we encourage you to strive for integrity and excellence. The experiences and knowledge gained during your time here will influence the rest of your lives. A few years ago my husband and I were enjoying visiting A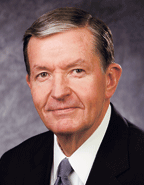 Once again it is an exciting and anticipatory pleasure for Sister Samuelson and me to welcome each of you to a new school year. I am confident we will have a special and enlightening series of devotional and forum assemblies this semester that will complement, supplement, and, we hope, enrich what will also be a very productive period in your classrooms, laboratories, and libraries. We look forward to being with you each Tuesday at this same time and hope that you will regularly attend and bring your friends and associates with you. As I have said before, a large part of what constitutes th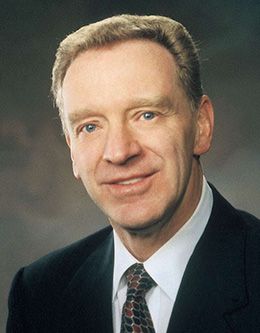 My dear brothers and sisters, I am so grateful for the assignment to be here with you today. I trust that the Spirit of the Lord will be with us and that I might be able to express the thoughts that are in my heart. As I have thought about what the Lord would have me say today, I have been impressed with how blessed we are as a people to be living in this day and age when the gospel of Jesus Christ and the keys of the priesthood have been restored and the Church is moving forward in such a remarkable way. It all began on a spring day in 1820 when a young boy walked into a grove of tr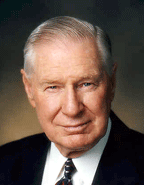 I am pleased to be here and help all of you memorialize a great leader whose birth 200 years ago we celebrate. Much has been written and said about Brigham Young and his great leadership and accomplishments. There is little that has not been thoroughly pored over, analyzed, and commented upon. To present some history about this great leader that is not so well known, I asked Ron Esplin for his able assistance, and I am indebted to him for much of the material I am using. One evening in early 1859, after the peaceful conclusi
I thought if somehow I could help you understand the deep love and affection that our Brethren of the General Authorities have for you, my time tonight, and yours as well, would be well spent. Will you please know how deeply you are loved and respected and how very much concern and prayer goes up to our Father in Heaven in your behalf? I appreciate that beautiful music, and that particular number ("Come, Come, Ye Saints," Hymns, 1985, no. 30) reminds us of the ti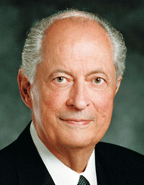 It is a joy for me to be here and also to be mindful of those young people joining us for the first time since their graduation from high school. The message today is going to be one of a testimony of prophets and why we should listen to a prophet's voice. Yesterday the drive by the cortege to Whitney, Idaho, was a touching tribute to a prophet of God. There was a tribute by members of the Church as they lined the highway and stood on the overpasses along the road. Some were dressed in their Sunday best on a Saturday afternoon. Others paused in respect, stopping their cars and standi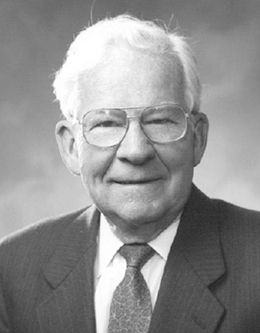 One of the great blessings of my life is to have had the opportunity of working closely with five presidents of the Church—President David O. McKay, Joseph Fielding Smith, Harold B. Lee, Spencer W. Kimball, and Ezra Taft Benson. Among their other great traits, I found them to be humble men—soft-spoken, mild, kind, and gentle in leadership roles and relationships. Intimate experiences with each have helped me to know what I share with you today in firmness and conviction about mild voices. Personal calls and associations with these presidents over the years have prompted me to appreci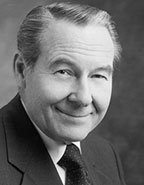 A Newfound Hope One of the thrilling experiences of traveling the length and breadth of this Church is to hear new members in the uttermost bounds sing with enthusiasm, "We thank thee, O God, for a prophet to guide us in these latter days." During the past couple of years it has been our privilege to be in such places as the outback of Australia where aborigines are being led out of a primitive existence into a new way of life; in faraway New Guinea where curiosity about a new faith, just five years ago, has rapidly developed into several successful branches accommodating mo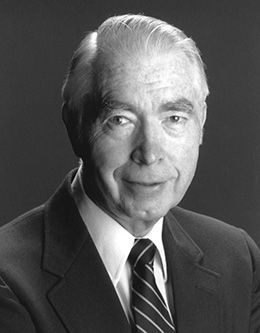 Where is the clear voice of authority on right and wrong? Divided and drifting churches supply religious philosophers but not prophets. Yet Latter-day Saints testify that Joseph Smith and his successors were called to rescue a world adrift in its own conceits and problems. Such a claim can be tested by the Bible, the record of prior prophets. Would you assist me in making an important point? I would like to report accurately your awareness of the Bible, but remember that the value of the result depends upon your strict honest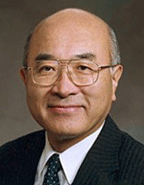 I pray that the Spirit of the Lord will guide me so that I can say the things that I have in my mind and heart. It is indeed a great privilege for me to stand before you today in this great institution built upon the foundation of the true restored gospel of the Lord Jesus Christ and dedicated to the propagation of knowledge. I consider it an honor to speak to you especially, the Lord's elite, the leaders of the future and the future leaders of the world. Today I would like to relate the stories of two great leaders who showed faith and courage in obeying the voice of the Lord. And t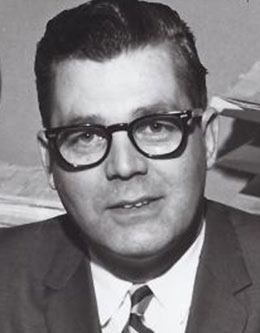 President and Sister Kimball, Commissioner Eyring, President Holland, students, faculty, my dear brothers and sisters—I am honored and humbled by the invitation to be with you this morning and to speak briefly about two of my dearest friends, President and Sister Spencer W. Kimball. Sister Kimball is a most remarkable woman. She is gentle, kind, and shy. She is a woman of intelligence and culture, strength and beauty. She has an unquenchable appetite for reading and learning—an appetite it would be well for the rest of us to acquire. I pay tribute to her. Sister Kimball is the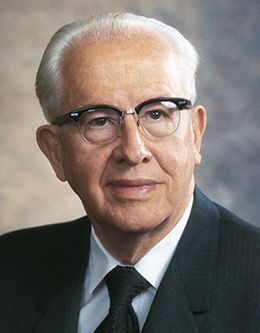 My beloved brothers and sisters, I am honored to be in your presence today. You students are a part of a choice young generation—a generation which might well witness the return of our Lord. Not only is the Church growing in numbers today, it is growing in faithfulness and, even more important, our young generation, as a group, is even more faithful than the older generation. God has reserved you for the eleventh hour—the great and dreadful day of the Lord. It will be your responsibility not only to help bear off the kingdom of God triumphantly but to save your own soul and strive to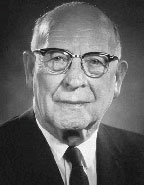 After an introduction like that and the beautiful song we just heard, I ought to be able to say something even if I am nearly a hundred years old. I greet you all this morning; I feel highly honored in having been invited to come and occupy this place to speak to you, particularly since I have learned that you have two thousand Mormon missionaries sitting over here on the right-hand side. I greet all of you and tell you how happy I am and how much I love this institution and its officers and its faculty and you students who are here today. During the past week we have celebrated Than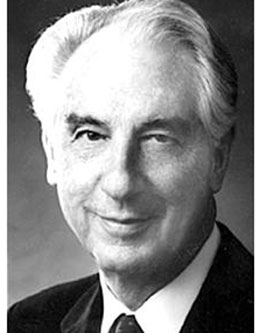 The other evening as I was anticipating this most humbling and challenging moment for me, I imagined I heard the exquisite music of this hour. These thoughts, perhaps inadequately expressed, came to my mind, and I penned them in tribute to your selfless sharing of your talents. So, a tribute to you who have shared your talent with us. Tribute to the Arts The arts are like a rainbow's hue, As heaven paints an exquisite view. We are quickened and see in the air A beauty that a moment before wasn't there. The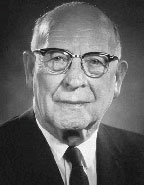 Brethren and sisters, I'm thrilled as I look at this great audience, and I'm highly honored at having been invited to occupy this position here this morning. Considering my age, I doubt if I'll ever get another invitation to come back, but I'll treasure as long as I live the opportunities that I've enjoyed over the years to attend this institution and the devotionals and so forth. I think it's wonderful to come here. This is a wonderful campus, wonderful buildings, wonderful faculty, and wonderful young people–nothing else like them in all this world. And I thank the Lord for each one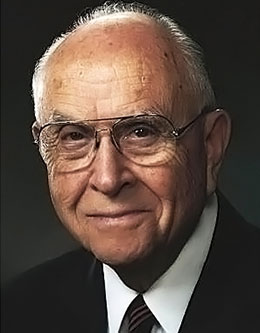 I'm tempted to tell you a story. My wife would say that I shouldn't, but oftentimes introductions include statements that are inaccurate. A speaker at a Rotary Club was introduced as a man from Oklahoma who had just made $10,000 on a cattle deal. When he responded to the introduction, he said there were some inaccuracies: "It wasn't Oklahoma, it was Texas. It wasn't cattle, it was oil. It wasn't $10,000, it was $40,000. It wasn't me, it was my brother, and he didn't win it, he lost it!" I'm honored to be here this night and to look out at this vast audience. My wife, Ruby, and I enjo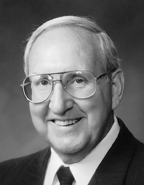 I'm delighted with this experience. When I got home tonight, my young son Lawrence said, "Dad, you know The Wizard of Oz is on at six o'clock, The Ten Commandments is on at eight o'clock, and The Greatest Story Ever Told is on Channel 5. You might not have anyone there." I'm grateful you're here. I told one of our great stake presidents here tonight that even more terrifying than speaking in general conference is to address the Church members of the ten stakes here in the Marriott Center. Well, I'd like to ask you a question as I begin tonight. If you had the great priv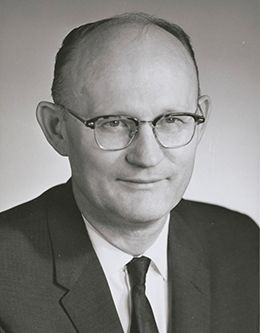 The modern scriptures have received my attention and time during the twenty-six years I've been on the faculty at Brigham Young University—and for some time before then, in fact. I include in this body of material the sermons and writings of the General Authorities of the Church, especially the prophets, seers, and revelators of our dispensation. My special emphasis of study and teaching has been the Doctrine and Covenants. The Gift to Believe in Christ Two references from the modern revelations provide the principle basis for my remarks this morning. From the Doctrin
President Oaks and students, I always appreciate an invitation to meet with the students of Brigham Young University. I have many happy memories of the years when I was here at the University. I know the heartbeat of this great school, and I have seen its progress through the years. And I am deeply grateful to have an opportunity to be with you this morning. I hope that I may be able to say something that will be of interest to you and perhaps give you a little broader insight into the natures of the great leaders who have presided over us as presidents of the Church. Today I wish to speak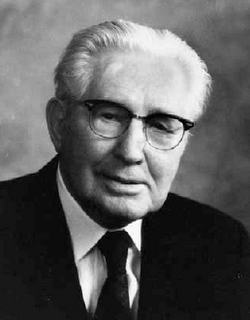 I should like to dispense with all formality, if I may, and address both faculty and students as my brothers and sisters. I adopt that form of salutation for several reasons: first, practically all who are here are members of the Church that established and maintains this university; second, I believe in the fatherhood of God and the brotherhood of man; and third, I do not intend to give a lecture, certainly not an oration or even a sermon, but simply wish to bear my testimony to my brothers and sisters. I should like to be for a few minutes a witness in support of the proposition th