As we navigate this difficult and often confusing mortal life, we need God's guidance and comfort. Because He is the Father of our spirits and loves us with an eternal love, He wants to communicate with us and provide the help we need. This communication is called revelation.God communicates with His children both collectively and individually. When He gives commandments or guidance applicable to the whole world, He speaks through His mouthpiece on earth: the prophet. The scriptures are filled with teachings given through God's prophets throughout history that can be used in our day to provide guidance and direction. The scriptures are filled with revelation given through God's prophets, and though each revelation has specific relevance for the time period in which it was received, many are still relevant in our day. Members of The Church of Jesus Christ of Latter-day Saints believe that "God is the same yesterday, today, and forever" (1 Nephi 10:18), and that just as He spoke through prophets in days of old, God has called prophets and apostles today. He declares that whether His words are given "by mine own voice, or by the voice of my servants, it is the same" (D&C 1:38). We are promised that the Holy Ghost will give us each our own witness of the divine calling of the prophet and other Church leaders.However, the prophets are not our only channel of revelation. For our personal and unique challenges—making important decisions or coping with trials, for example—we need personal revelation. This revelation comes in many forms, including inspired thoughts, feelings of comfort and assurance, or words from the scriptures or prophets that stick out to us in answer to our prayers.We can receive guidance for our own lives as well as to help our families and those who have been placed in our stewardship. Seeking and recognizing personal revelation can be difficult, requiring patience, sincerity, humility, and a willingness to act on the answers we receive. However, the Lord promises that "whatsoever thing ye shall ask the Father in my name, in faith believing that ye shall receive, behold, it shall be done unto you" (Moroni 7:26). These devotional addresses echo that promise. They help us to understand the nature and process of revelation, both prophetic and personal, and to apply such revelation to our lives so that we can be blessed by it.
Show More
Show Less
As part of an assignment I had as a General Authority a few years ago, I needed to read through a great deal of material antagonistic to The Church of Jesus Christ of Latter-day Saints, the Prophet Joseph Smith, the Book of Mormon, and the events of the Restoration. There may not be anything out there of that nature I haven't read. Since that assignment changed, I have not returned to wallow in that mire again. Reading that material always left me with a feeling of gloom, and one day that sense of darkness inspired me to write a partial response to all such antagonistic claims. I wou
Students, one month of the semester is now past. For you beginning students, there is plenty of growth ahead, and I invite you to anticipate the time in a few years when you will assemble in this place wearing graduation robes to receive your degree. For those in the middle or finishing up, I invite you to look back on your experiences here and contemplate the value that attending college has added to your life. What If God Gave Us What We Asked for Instead of What We Need? Now, imagine if, during the second week of your first semester, while feeling sorry for yoursel
This is an exciting time to be at BYU. It is the beginning of a new semester, the women's volleyball team is ranked number one, and no one of you is more than a week behind in your classes. If we keep those two things in the same order, we will be doing well this semester. It is also a time when there is much of significance happening in the world and in the Church. The inspired changes in priesthood quorums and the new emphasis on ministering announced at the April general conference provide ample evidence that revelation is thriving in The Church of Jesus Christ of Latter-day Saints and t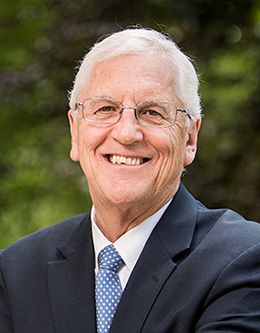 I. Introduction My family thinks that I am somewhat obsessive about all things BYU. For example, I go to sleep every night on a Y-logoed pillowcase, head out to my car each morning through a door adorned with a large magnetic Y, fly a large Y flag on my front porch on BYU game days, and display numerous BYU-themed posters around our home. These posters generally celebrate historic BYU coaches, athletes, and events, such as BYU's 1984 national championship in football, the 2006 John Beck to Jonny Harline winning touchdown pass against the University of Utah, and a ­certain BY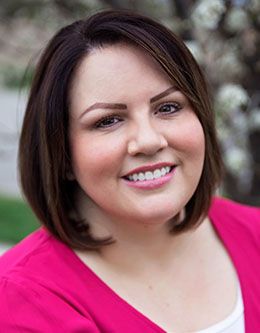 We are only about two weeks into the beginning of the spring term here on campus. Many of you are current students, and those of you who have completed this period of your life no doubt remember what it is like to walk into a fresh, new classroom. At the beginning of the semester or term, the gap between what you know now and what you need to know to do well in the course is often large—perhaps overwhelming. A university education requires that you learn about many different subjects, some of which will come naturally to you and some of which you will never quite feel confident about. Some
Over the past several decades my wife, Lisa, faithfully stood at our door to send our children off as they left our home for school. Without exception, she would call to them—usually in her pajamas—and say, "Stand up straight, smile, and remember who you are! You're a Richardson, a child of God!" Without taking a breath, she would then say our family motto: "Reverence. Respect. Responsibility. Resourcefulness." And then, with the excitement of a cheerleader, she would roll her arms and say the final word: "Reeesolve." Oh, but wait, she wasn't quite finished. She would c
Sister Jensen and I are pleased to be with you. I sincerely thank the choir for not only how they sang, but also for what they sang. Hymns do invite the Spirit of the Lord. They create a feeling of reverence and teach us the doctrines of the kingdom. This is a very humbling assignment, and I have prayed, and continue to pray, for the Holy Ghost to be our true teacher. My message is titled "The Unspeakable Gift of the Holy Ghost," a phrase from the Doctrine and Covenants: "God shall give unto you knowledge by his Holy Spirit, yea, by the unspeakable gift of the Holy Ghost, that has no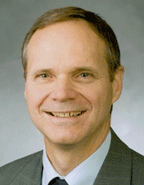 I am grateful and humbled by this once-in-a-lifetime opportunity to speak to you today. I still remember with fondness the day in 1971 when my friend and I loaded up his Volkswagen Bug and left Concord, California, for Provo, Utah, to begin our studies at Brigham Young University. Ever since we came around the Point of the Mountain and first saw the large block Y on the mountainside, I have had an abiding love of BYU. Brigham Young University is such a unique institution. I have a research lab in the Widtsoe Building and occasionally need to check on experiments over the weekend. One Sunday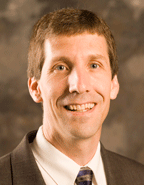 Brothers and sisters, despite my anxiety over the assignment I have been asked to fill today, I am truly pleased to be with you. I am grateful for the support I have received from colleagues and friends. I express particular gratitude to my sweet wife, Angela, who supports me today and always. You have heard that I am an electrical engineer, and this leads me to a confession: I am a classic science geek. Shocking, I know. I am fascinated by the workings of our world, and I love to learn and to teach about them. I am guilty of soliciting opportunities to give science demonstrations to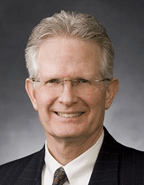 It's a privilege to be with you and among you and feel of your spirits. I pray, as my son did in the opening prayer, that the Spirit will attend us and that we can learn from each other in this conversation we will have today about the Spirit. My wife and I have been blessed with eight grandchildren; two of them, Ashley and Brooke, are twins. Two months ago they gave the scripture and prayer in their Primary closing exercises. My son Josh helped Ashley give the scripture. During the closing song he whispered to Brooke, "Can you do the prayer by yourself?" "No," she said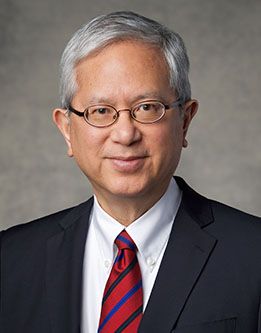 Brothers and sisters, isn't language interesting? For example, a bus station is where a bus stops. A train station is where a train stops. On my desk is a work station. It is where . . . At church we hope those who sit on the stand understand how long we can stand to sit. When they grow on vines, blackberries when green are red. Wireless BlackBerries when read in class make green instructors blue. The title of my talk—Live Right Now—also has dual meaning. "Live right now" can mean "live—right now." It can also mean "live right—now." Both meanings testify to the s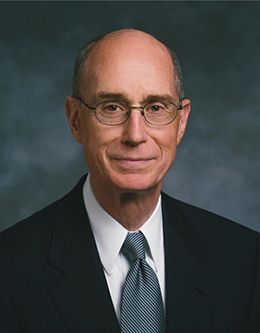 I am grateful for the lovely music and for the Spirit that it has brought. I am grateful for this opportunity to be with you this evening. Many of you are here in the Marriott Center at Brigham Young University. There are thousands more listening and watching at locations across the world. I cannot see all of you, but your Heavenly Father can. He knows your name and your needs. He knows your heart. Each of you has unique challenges. I pray that I may be inspired to say the words He would have you hear. Blessings and Challenges of the Last Days With all of our uniquene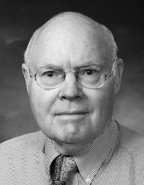 My wife and I once boarded a train going south from Paris to Marseilles, a Mediterranean port. At Lyon, about halfway there, part of the train (the part we were in!) split off and headed east toward Geneva. As soon as we saw the Alps, we realized that we were off course. We got off in Grenoble, caught a train back to Lyon, then took a later train to Marseilles. Our minimal ability to discern between the Alps and the Mediterranean helped us to make a necessary course correction on a physical journey. We need discernment for each of the three tracks of our journey through life. These t
Sister Bednar and I are delighted to be with you. She and I have been anxiously engaged in university life for more than 30 years, and we love the young people of the Church. Time spent with you this morning is a sacred privilege for us. I now seek for and invite the assistance of the Holy Ghost as I speak with you about essential spiritual truths. In October 1987 Elder Marvin J. Ashton, a member of the Quorum of the Twelve, spoke in general conference about spiritual gifts. I recall with fondness the impact his message had upon me at that time, and the things he taught then continue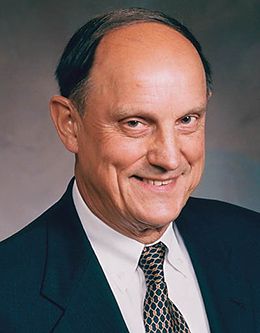 Any listening to a talk or any reading of a book starts with an introduction. As you may be familiar with the Book of Mormon and particularly the first verse, may I personalize its introduction in this way: I, Charles Didier, was born in Belgium—and, paraphrasing Nephi—of goodly parents. Alas, the similitude stops there; I was not taught somewhat in all the learning of my father and in the knowledge of the goodness and the mysteries of God! Therefore I would like to share with you today a short record of my proceedings in my early days as a student in that country. And it came to pas
As I have thought about what I could say during this devotional today that might be of value and use to you, my thoughts took me to this question: "What do I wish I had known or better understood when I was your age?" Upon pondering that question, many topics came to mind. However, one that stands out is that I wish I had better understood how to discern the will of the Lord for me. President Ezra Taft Benson said, "The great task of life is to learn the will of the Lord and then do it" (Ezra Taft Benson, "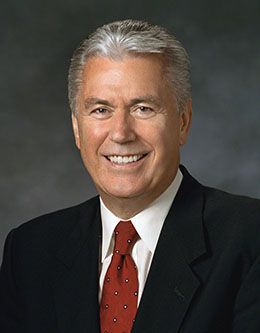 My dear brothers and sisters, what a delight it is to be with you today. To feel your spirit and the greatness of this school is uplifting and edifying. My wife and I connect in a very personal way to this institution of higher education. No, we never studied here, but our daughter received a master's degree here. As a proud parent, I am not only sharing with you that she graduated summa cum laude, but it is much more impressive and joyful for us as parents that she gave birth to our twin grandsons at the Utah Valley Hospital during the same year. Therefore, my wife and I love Provo.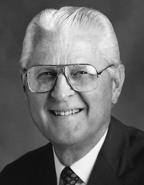 Good morning, brothers and sisters. It's good to be with you. I consider it a rare privilege to be invited to speak at a BYU devotional. It has been some years since I last had this opportunity, and, realizing that it will likely not come again, I have struggled in an unusual way for guidance in selecting a subject and developing some thoughts that would do justice to your being here this morning. My prayers and pleadings have been many. It seems to me that our needs and interests change as we pass through the different seasons of our life. As I have grown older and have experienced
There is a lesson in the Prophet Joseph Smith's account of the First Vision that virtually everyone in this audience has had occasion to experience, or one day soon will. It is the plain and very sobering truth that before great moments, certainly before great spiritual moments, there can come adversity, opposition, and darkness. Life has some of those moments for us, and occasionally they come just as we are approaching an important decision or a significant step in our life. In the marvelous account that we read too seldom, Joseph said he had scarcely begun his prayer when he felt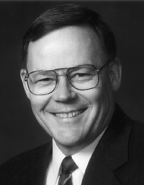 Today I would like to speak with you about a topic that is of the most singular importance to every person here. It is a topic that is especially important to you who are young adults and facing some of the most important decisions of your life—mission, education, career, marriage. That topic is personal revelation, or hearing the voice of the Lord. When we are baptized and confirmed members of the Church, we are commanded to receive the gift of the Holy Ghost. When you think about it, that is an incredible gift. Imagine receiving a member of the Godhead as our personal companion. We
I feel very humble being in your presence this morning. I'm deeply grateful for our association with Elder and Sister Bateman and for the wonderful leadership they are providing for this great institution. I would like to speak a few minutes this morning reviewing some of the sacred principles that apply to receiving personal revelations. I will rely very heavily on the scriptures and the words of the prophets, seers, and revelators. After we experienced our spiritual birth, Heavenly Father counseled and corrected us, and we were instructed, enlightened, and edified in his holy prese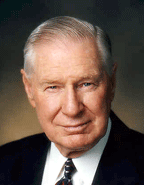 My young brothers and sisters, as I contemplate your great future, your wonderful potential, as well as your acute challenges, I am humbled with the responsibility of speaking to you. Being somewhat closer to the eternities than you are, I have chosen to introduce you to concepts that may be new to some of you. I do so in the spirit of the song from Mary Poppins, "A spoonful of sugar helps the medicine go down." The Meaning of Epiphany I wish to emphasize a profoundly significant phenomenon that occurs in life. It is inspiration. I also want to introduce you to the wo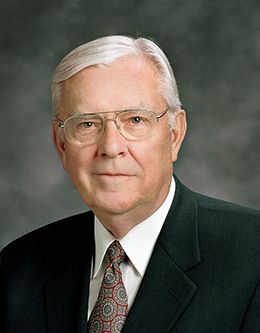 Sister Ballard and I appreciate, more than words can express, being here with all of you tonight. Please know of our love and concern for each one of you. It's a wonderful thing to reach across the footprint of the satellite and gather close to the young adults of the Church. I pray that the Lord will bless me that I may have his spirit with me tonight. I have worked hard on the preparation for what I'd like to say to you. If we have the spirit of the Lord with us, perhaps we will all learn something that is worthwhile. During this past year I was privileged to have two special exper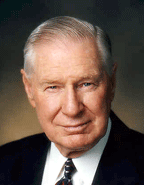 It is a pleasure to be with all of you special young people this evening. I feel deeply my responsibility to teach you sacred things. I appreciate the fact that as I teach you, I am standing on holy ground. I am well aware that the world in which you live will be vastly different from the one I have known. Values have changed. Basic decency and respect for good things are eroding. A moral blackness is settling in. You are in many ways the hope of the future, and I remind you that valuable diamonds shine better against a dark background. For you outstanding young men and women there i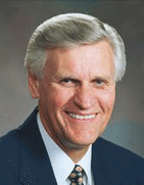 Imagine for a moment what it would be like if you were standing at this pulpit in a devotional assembly. I can remember sitting in the audience at the George Albert Smith Fieldhouse on such occasions, as a student twenty-five years ago, and wondering the same thing. As a student I had the opportunity of listening to prophets and apostles such as David O. McKay, Joseph Fielding Smith, J. Reuben Clark, Harold B. Lee, Spencer W. Kimball, Ezra Taft Benson, Mark E. Petersen, Marion G. Romney, and LeGrand Richards. The overwhelming question that comes to mind is, "What subject can I possib
My brothers and sisters, I want to begin by telling you that I feel and know the responsibility that is mine in talking to you this day. It is always an immense responsibility to talk of the ways of the Lord, and so I pray that I may be blessed to say the things of my heart, and that you will be able to receive them as they are meant, and that the whole experience may be profitable and good and sanctified by the Holy Spirit. I pray for the Holy Spirit to be with me and with you during these few minutes that we will spend together. Not long ago I was conversing with one of my married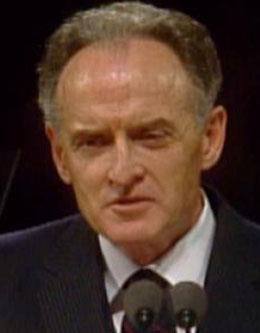 I would like to speak on a subject tonight that I think involves each of us. It's that of guidance—ongoing guidance, that is needed by every single person. It is not a subject that is for entertaining. It is not light; it is a heavy doctrine, you might say, to be given to you, a mature audience. We have constant decisions and judgments to make, and as we are totally independent from the world, we are totally dependent upon our Father in Heaven. It should be enough for each of us to be told, "If you will have meditating study of the scriptures in a prayerful manner all of your life, y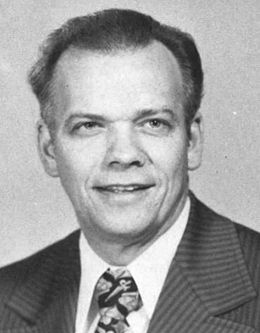 Good morning. It is a delight to stand in your company and feel of your marvelous spirit again. I appreciate President Holland's thoughtful obituary. I couldn't help but think of an experience I had some years ago in traveling through an old Boston cemetery. Back in those days they used to place on tombstones little inscriptions called epitaphs. I remember that, as I walked through the cemetery, I was greeted by one headstone that simply said, "Here lies John Yeast; pardon me for not rising." Not far away was one with this inscription: "Here lies my beloved husband, Tom Morgan. May he rest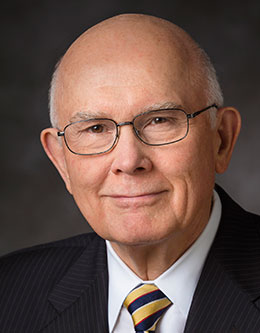 I am going to speak this morning about revelation. Revelation is communication from God to man. It can occur in many different ways. Some prophets, like Moses and Joseph Smith, have talked with God face to face. Some persons have had personal communication with angels. Other revelations have come, as Elder James E. Talmage described it, "through the dreams of sleep or in the waking visions of the mind" (Articles of Faith, p. 229). In its more familiar forms, revelation or inspiration comes by means of words or thoughts communicated to the mind (
I stand before you today as one who has accepted the responsibility to try to guide and inspire the students of Brigham Young University to make the most of their educational opportunities and to prepare themselves to be the strongest possible members of the kingdom of God, to be people who can provide special leadership in the great work of the kingdom in these last days. But I have not been given that kind of responsibility for anyone else. I therefore direct my remarks to the students of BYU and hope that, if others choose to listen in, they may find something of value to them as well.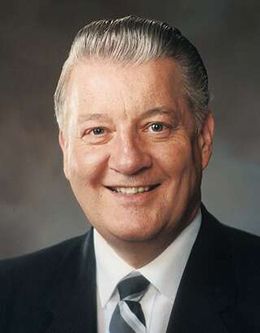 My dear brothers and sisters, it is a great opportunity and privilege to come back to BYU. As I watched you coming from classes and met some of my former professors, I felt as though I, too, should be coming from class. BYU and our family are very intertwined. Not only did I graduate from here, but my wife did also; and, as has been mentioned, we have two daughters presently attending here. When our oldest daughter graduates next year, she will represent the fifth generation of our family to have graduated from Brigham Young University. My wife and I both graduated from here and met here; m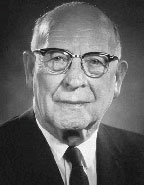 After an introduction like that and the beautiful song we just heard, I ought to be able to say something even if I am nearly a hundred years old. I greet you all this morning; I feel highly honored in having been invited to come and occupy this place to speak to you, particularly since I have learned that you have two thousand Mormon missionaries sitting over here on the right-hand side. I greet all of you and tell you how happy I am and how much I love this institution and its officers and its faculty and you students who are here today. During the past week we have celebrated Than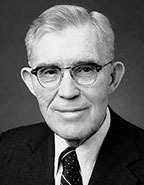 I was invited during the week by the Universe to name a subject about which I might speak, and I was hard put to it; so, finally, I recalled reading somewhere a statement by a French philosopher, a one-sentence statement. I have never read the works of this philosopher—I do not even know his name—but I liked what he said as the subject about which I wish to speak this morning: "From the living flames of our campfires of the past rather than the dead ashes." That is the subject. Ashes have no life. Flames are constantly moving, changing, and challenging. Anybody who sits at a c
I really don't want to apologize for being here, but I apologize in the sense that you are used to a General Authority. You will understand, however, that it is general conference week and a very busy time for them. So you do not have a General Authority. In me, you do not even have a specific authority. In me, you do not even have any authority at all. So I pray that you will be patient and that the Lord will provide. I feel a little bit like the politician who, after his fact-filled address, asked if there were any questions. There was only one: "Yes, who else is running?" Tonight, no one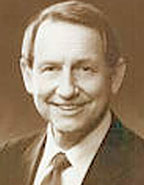 It's a great honor and a privilege to greet you here this morning in the name of the Lord Jesus Christ. I look upon this University as being the Lord's university. I understand some don't, but I believe we should because it's due to him that this University is here. I don't believe it would be here if it weren't for the Lord, and I'm very sure that everything we do in this life, you and I, that is really worthwhile comes through the Lord. We are Christians. We'd like the whole world to know that. Sometimes we're accused of not being Christians. Many times it's not because we don't ac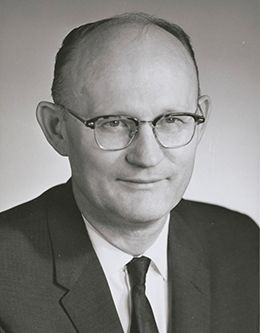 The modern scriptures have received my attention and time during the twenty-six years I've been on the faculty at Brigham Young University—and for some time before then, in fact. I include in this body of material the sermons and writings of the General Authorities of the Church, especially the prophets, seers, and revelators of our dispensation. My special emphasis of study and teaching has been the Doctrine and Covenants. The Gift to Believe in Christ Two references from the modern revelations provide the principle basis for my remarks this morning. From the Doctrin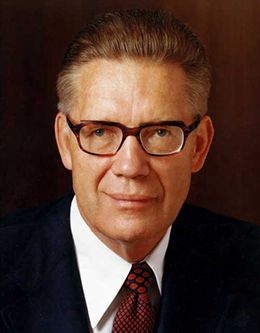 I've been many places with my wife when, as we have met members of the Church, stake presidencies, high councils, and the like, they've said to me: "We're surely glad to meet you, Brother McConkie, and we're most pleased to have Sister Smith with us." I've assured her that that was all right with me, as long as they didn't call me Brother Smith. And now that's happened.* I've sought the Lord diligently, as is my custom, to be guided and directed this morning in what ought to be said—sought him both for myself and for you, so that I might speak and you might hear by the power of the H