The text for this speech is not available, but please enjoy the audio through the link provided.
See the complete list of abbreviations HERE
Related Talks and Topics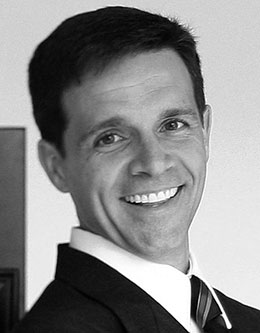 1,329 Views
T. Jeffrey Wilks
|
Sep. 25, 2012
I have imagined for the past two months what this would feel like, and my imagination doesn't begin to compare with reality. I stand before you in amazement and awe at who you are. I can't help but look at you and think of the days when I was a student at BYU. In fact, it was twenty years ago this month that I first met my dear sweetheart, Melinda. I had been home from my mission for about four months, and I was attending my BYU ward for the first time. As the opening hymn began, I looked up at the person leading the music (as I should, right?), and she was the most beautiful young woman I had ever seen. That evening I saw her again at ward prayer, but I was way too scared to go up and introduce myself to her. Fortunately for me, Heavenly Father took care of that little detail by inspiring our bishop to assign us to the same family home evening group. They announced the new groups that very evening. We flirted for a few months before we finally started dating, and we were married the following June. Since that time, every significant blessing that has come into my life I have shared with my best friend and eternal companion. I love every moment we get to spend together, and there are never enough of those moments! Well, I know many of you are hoping for similar experiences sometime this year or maybe in the next few years. In fact, the beginning of a new semester or school year is filled with all kinds of hope and excitement for many different reasons. But, sadly, by the time we get to the end of the semester, with final projects and final exams, a lot of that hope has just plain vanished. I still remember the nightmare I used to have at the end of each semester in which I dreamed that I had forgotten to attend one of my classes for the entire semester. It was horrible! Funny enough, I had that same nightmare years later when I first became a professor, but that time I dreamed that I had forgotten to teach one of my classes for the entire semester. I just knew I was going to be fired. What is it that happens between the beginning and end of a semester that drains us of our hope and excitement? Why is it so hard sometimes to be positive and upbeat? Well, I don't know all the answers, to be sure, but I was accused at a very young age of being too positive, too upbeat, and even naïve sometimes about life. I can't remember exactly when those accusations began, but when I was sixteen years old, an inspired patriarch placed his hands on my head and said the following: Jeffrey, this is a good world. You will be positive in your thinking. You will think positively, you will speak positively, you will act positively. With all the negativism in the world today, you will sort it out and you will be happy because you will do the things which are pleasant and worthwhile. I have seen this blessing come true countless times in my life, and I can testify that this world is a good world. There is so m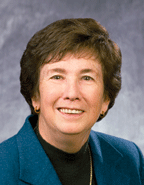 97 Views
Sharon G. Samuelson
|
Jan. 8, 2008
Today is January 8, 2008, and the beginning of a new semester at Brigham Young University. I always look forward to the start of a new year with great anticipation, wondering what the days will bring as the year unfolds. I do know that this beautiful campus will be filled with the excitement and activity that always occur when you are here. Each day can provide experiences that can make your time at BYU the means to achieving your goals and the righteous desires of your hearts. Each of you has taken a different pathway that has resulted in your attending Brigham Young University. You have come from all over the world and represent many different nations and cultures. For some of you, it is your first time at BYU. For others, this semester is a continuation of your schooling at this institution. I believe that the Lord has, in His loving and caring way, opened the door for you to enter this university. The Lord has told you that He will open doors to bless your lives if you remember Him. In Revelation 3:8 we read, "Behold, I have set before thee an open door, and no man can shut it: for thou hast a little strength, and hast kept my word, and hast not denied my name." It is now your opportunity to immerse yourself in the BYU experience and take advantage of all that is available for you in learning things spiritual and temporal, serving and caring, and enhancing your testimonies of the teachings of the Savior, whose birth we have just celebrated. The Lord has stated that He will continue to open doors for you if you remember Him and keep His commandments. Brigham Young once said, "Education is the power to think clearly, the power to act well in the world's work, and the power to appreciate life" (quoted by George H. Brimhall in "The Brigham Young University," Improvement Era, vol. 23, no. 9 [July 1920], 831). I especially am drawn to the last part of his definition: "the power to appreciate life." When my husband and I were first married, he was an undergraduate student with a goal of attending medical school, and I was teaching sixth grade. His classes, part-time work, and studies obviously took most of his time. My obligations with work and spending evenings doing all that was necessary to fulfill my teaching responsibilities also took many hours to complete. Once we included our Church callings, we didn't have much time together during the week. I found that I was always looking forward to Friday evenings, when not only would things become more relaxed but we could have some time together as well as a little social life during the weekends. I always seemed to have the "thank goodness it's Friday" mentality. On Mondays, Tuesdays, Wednesdays, Thursdays, and Fridays I was always looking forward to the weekends; thus I was not really enjoying the weekdays. I was happy on Friday nights, Saturdays, and Sundays and a little depressed on the weekdays. However, one day something o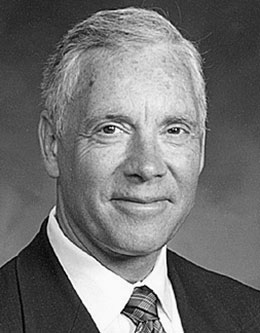 582 Views
Dale E. Miller
|
June 8, 2004
What I will say to you today will only have meaning as you make room in your heart for the Spirit. You surely have many things on your mind as you come to this devotional. Our time together will quickly pass. You probably will not remember much of what was said. As the Spirit prompts you with a feeling or thought to attach to your life, please don't let it pass you by. Our message today is simple: God wants you to find and keep joy in this world and in the world to come. You have been specially endowed with a celestial nature that is to grow into a fullness of joy. That thought can get lost too easily in today's world. These are turbulent times. There is not much of good report on the six o'clock world news these days. The former prophets practically wrote the six o'clock world news for you in prophecies. They are signs of our time. The kingdom of God on earth and the kingdom of the adversary are on a collision course of great proportions. You can hardly be blamed for putting on your headphones and turning up your MP3 players to block out the realities around you. However, God has a work for you to do! Within that work—and because of it—you are promised great joy. You are principle players in this great contest between good and evil. How we pray for you that you will be heavily armed with the standard of truth and righteousness! In the circle of the General Authorities, we frequently comment among ourselves that you are the best prepared of any former generation. You pray more; you study the scriptures more; you are more obedient to the commandments of God. You have a great destiny ahead of you. Although this will become more important to you as life moves on, how great the need is now to develop yourself into the peaceable followers of Christ. How much this world, your future family, and the people around you need the strength of your righteous influence and your joyful countenance. So let's discuss today how to obtain lasting joy in your life. On June 24 of this year, Laurel and I will have been married for 44 years. Over these years we have found some very helpful tools in working toward a joyful life, even during the challenging times. We share our experiences with you, hoping that you will think on these experiences and, where appropriate, apply them to yourselves. From our experience, developing joy brings emotional rewards of inner peace and the healing of pains that often can beset you. Let's see if we can understand how this works doctrinally. Undergirding the gospel of Jesus Christ is the concept of eternal and permanent happiness. Joseph Smith stated the doctrine in very few words: Happiness is the object and design of our existence; and will be the end thereof, if we pursue the path that leads to it; and this path is virtue, uprightness, faithfulness, holiness, and keeping all the commandments of God. [Teachings, 255–56]
50 Views
Marilyn Condie Rich
|
Apr. 30, 2004
The text for this speech is not available, but please enjoy the audio through the link provided.
Contact
BYU Speeches
218 University Press Building
Provo, Utah 84602
GIVE to Speeches
AFFILIATED SPEECHES
RELATED LINKS
CONNECT WITH US
Follow BYU Speeches
Subscribe