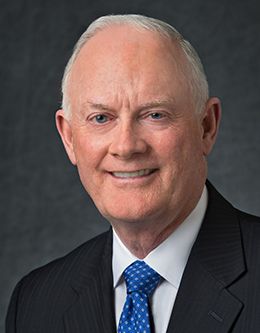 I count it a great blessing and a privilege to speak today at this university conference. I love to come to this campus.Before I begin my formal remarks, I am going to tell you a little story about why I feel so strongly about this place. It is not only because as a student here for a year after my mission I found my professional calling to be a teacher and a scholar at the feet of truly, truly inspiring teachers like Larry T. Wimmer and others, but it is also because I met Sue here.I Read more [.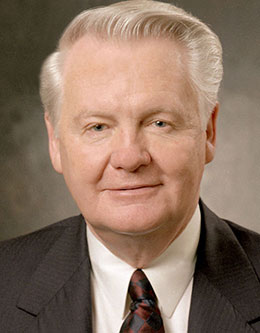 The dawn of a new millennium and the dusk of an old provide an opportunity to review key events and accomplishments of the recent past and ask what the future may hold. I realize that some believe the transition from one century and millennium to the next will occur at the end of the year 2000. For others who like to celebrate good things twice, the trial run has just been completed. And for those who base their counting on a multiplicity of zeroes, the new millennium has arrived. Regardless of how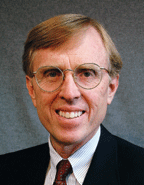 I was listening to a Jerry Seinfeld CD recently, and in one of his sets he pointed out that he had recently read that speaking in front of a crowd is the number one fear of the average person. Number two was death. So, for the average person, that means that if you were at a funeral, you'd rather be in the casket than doing the eulogy. I thought it was funny when I heard it, but now that I have to give this talk, I actually believe it.When the Savior was here on the earth, he made it clear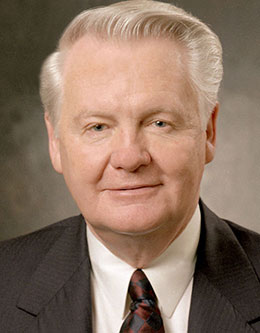 The new millennium will begin January 1, 2001. By then problems associated with the year 2000 will be solved, and we will be looking forward to the completion of I-15, the Salt Lake City Winter Olympics, and a new century. As Brigham Young University enters the third millennium since Christ's birth, what will its future be? What are the forces that will shape BYU in the years ahead? What role will the university play in the kingdom? Will it become more or less important to the future of the Church?I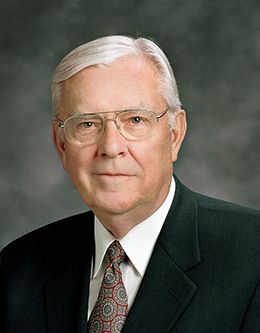 Two weeks ago, President Dean L. Larsen and I returned from South America, where we visited with members and missionaries in Bolivia, Peru, and Colombia. I am happy to report that the work continues to go forward in spite of the current violence present there.Many of you served your missions in those countries, and I know you are concerned about what is happening in South America. For many years we have enjoyed relative peace while doing missionary work in the world. However, in some places today
President and Sister Holland, brothers and sisters all, even more fervently than you, I wish President Kimball were here today to be appropriately honored as was planned. However, what was postponed, as President Holland indicated, can now be anticipated, and I join with you in prayerful anticipation. Growth of the Church Since President Kimball is not here today and since we are out of the immediate range of his modesty, it is perhaps appropriate to share several statistical indicators about the
I listen with great interest to your president's instructions on what to do at a ball game. President, I see that you follow that counsel, but it should be expanded just a little. I noticed on one call last night that you said, "Oh! Oh! Oh, no!"I wanted to add my tribute to these great athletes, the cross-country and the football teams. I had the experience this year of returning to my alma mater and watching a football game at Logan for the first time, I guess, since I graduated. I grew Read
My dear young brothers and sisters, I consider it an honor to speak to you at this interesting and inspiring Twelve-Stake Fireside. I can truly say that it is always a real pleasure to visit the Brigham Young University campus and partake of the Spirit that is always here. You are choice young people. You are blessed with the blood of Israel; you are blessed with the gospel of Jesus Christ; you are blessed to live in this wonderful country; and you are blessed to be able to attend this great University.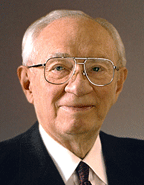 My beloved brethren and sisters, my dear friends, it is a great privilege and a frightening experience to be here. You scare me just a little. You expect something, and I feel a great sense of inadequacy to give you that which you hope for. But I give you testimony, and I hope I speak out of faith and trust that the Lord will help me.I have been assigned a subject. I always have difficulty when I am assigned a subject. In fact, I always have difficulty. The subject assigned me comes out of a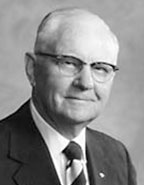 My brothers and sisters, I am overwhelmed by this large audience this evening. It is a real privilege for me to be with you. I didn't realize so many would be present, but the Brethren who have preceded me here have always come back with a glorious account of the visit and the tremendous numbers who attend these fireside gatherings.I wish to discuss a few miscellaneous things with you. But to get myself settled, I'd like to say that I'm very proud of the Church. We are all contributing Read mo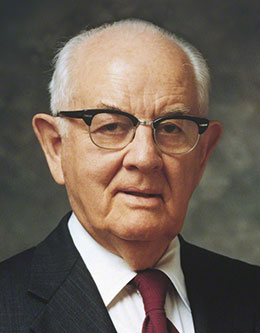 My beloved brothers and sisters, it is a special privilege to be here today in Indian Week and see this large body of Indian students before me. As you know, I have been closely affiliated with the Indian program since its inception this last time. I've given so many talks here on morals I thought maybe something else might be a little interesting to you today, and would like to tell you a little bit about the growth of the great Church—the church to which you belong. A Kingdom to Stand Forever The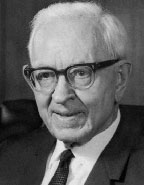 The growth of the gospel in Asia and many other parts of the world is part of the Lord's prophesied gathering of Israel, as told allegorically in Jacob, chapter 5. He is anxious that all of His children receive His truth. The text for this speech is unavailable. Please see our FAQ page for more information.