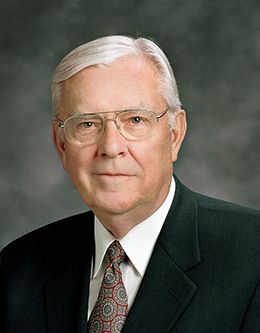 I am now in my ninetieth year and have been happily married to my dear wife, Barbara, for sixty-six years. We have been blessed with seven children, forty-three grandchildren, and eighty-six great-grandchildren—with more on the way! I want to include you in our family today. I would like you to picture me as your grandfather who believes in you and who is cheering for you. I love you and constantly pray for you. A year ago I spoke to our full-time religious educators and explained that we Read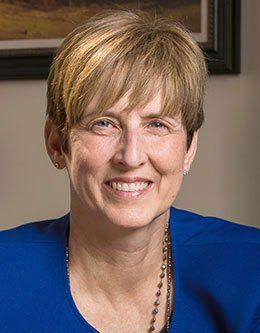 Since I first learned how, I have loved to talk. Marilyn and Denise, my two older sisters, used to set the kitchen timer for five minutes, challenging me to go that long without saying a word. I never once made it the whole five minutes. Talking in the kitchen to your siblings, however, is very different from talking in this concert hall to a large and diverse audience. Accordingly, I am both excited and humbled by this opportunity to speak to you. But I want this experience to be much more than
Over the past several decades my wife, Lisa, faithfully stood at our door to send our children off as they left our home for school. Without exception, she would call to them—usually in her pajamas—and say, "Stand up straight, smile, and remember who you are! You're a Richardson, a child of God!"Without taking a breath, she would then say our family motto: "Reverence. Respect. Responsibility. Resourcefulness."And then, with the excitement of a cheerleader, she would roll her
Hi, everybody! To all of you—graduates, parents, and other supporters—thank you so much for being here, and thank you even more for what you have done to get here. I also want to say thank you to those who have helped me get here. To my sweet husband, my parents, my siblings, and all my extended ­family, thank you for your wonderful encouragement and support.I will start by letting you all know that I do not feel particularly qualified to address you, much less able to give you any life Read more [.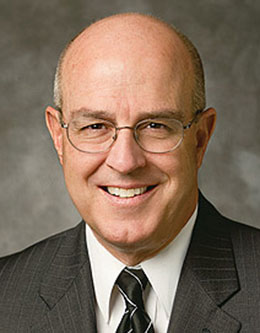 Dear brothers and sisters, it is an honor to accompany you this afternoon in these graduation ceremonies. This is a great day! It is a hinge point in your lives for you graduates. I join with your family members and friends and of course with the administration, faculty, and staff of Brigham Young University in congratulating you for the mighty accomplishment that this day acknowledges. We recognize the time, toil, and commitment your efforts have required. We hope you feel the satisfaction of having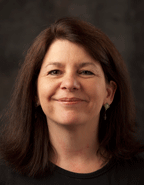 When I received the call to give a devotional, I accepted the invitation, got off the phone, and knew immediately what—at least some part of what—I would be speaking about today. Then I second-guessed this first impression and considered a whole variety of intellectually provoking things that I might talk about, and I realized that, whatever interesting ideas I might have, they were not the things the Lord was trying to inspire me to speak about.Maggie, who just offered the prayer, left me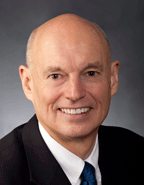 Good morning. As was noted in the introduction, I come from Australia, so that's why I think you talk funny. As was also mentioned, I'm a linguist. Linguistics is the scientific study of language.In 1978 Pam and I were living a pretty comfortable life in Brisbane, Australia. We had a nice house close to Pam's parents and three wonderful children, ages five, four, and two. I had a good job. But I also had a dream. I wanted to know more about how language works, especially for people acquiring
Good morning to all of you in attendance today. I am most honored to be here, but I must admit that picking the topic for today and preparing this talk have not been easy tasks. My concerns and prayers have been that I will be able to talk about things that will strengthen testimonies, both yours and mine.During spring term I was with a group of Study Abroad nursing students in Australia. I asked them what kinds of devotional speeches were most memorable to them. They said, "Talks with stories."
I am very grateful for my affiliation with this university. Five of my children have also enjoyed attending BYU. I remember one of them suddenly becoming aware of changes in his life after he entered BYU following service as a missionary. He had dated in high school and had had a lot of fun just "hanging out" with girls. After his mission he resumed dating and expected the same casual fun and games. He returned from his first postmission date, however, somewhat pale and shaken. When I asked about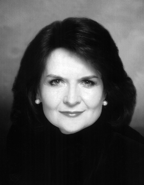 During the Saturday afternoon general conference session, I was moved as I watched President Hinckley during one of the congregational hymns. He turned right around and looked at our BYU combined choir—for the longest time. It was not just a brief glance. He stood there gazing. It seemed that he was surveying and studying each student. President Hinckley is the prophet of the Lord. He knows who you as BYU students are. He knows your goodness. He knows your greatness. It struck me that the Lord's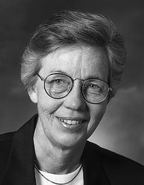 I appreciate my mother, who represents today the epitome of this topic.In listening to the devotional speakers over the past few weeks, I have been struck by the counsel given us and the noticeable theme that threads its way through the messages—the importance of bringing together two concepts that at other times and places have received individual attention: faith and reason, head and heart, parents and children, savings and service, knowledge and righteousness. We have been taken on a spiritual Read more
I haven't been known too much for being nervous when I have to be in front of people. I remember the first time I was going to speak in general conference and was loading the car in Provo, getting ready to go up there, and my daughter-in-law said, "You may not be nervous, but it would be interesting to write a book on how to pack to speak in conference." I had several tubes of lipstick and two or three pairs of earrings and a couple of pairs of shoes, and all of the things that you might need Rea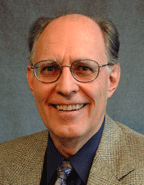 I appreciate the opportunity to share some ideas with you and would like to invite you to explore with me some ways of applying gospel truth. I prefer to define this process as exploring avenues of application rather than as a mere erudite academic inquiry. The kingdom of God is not a spectator sport. It is an action process requiring learning, commitment, and a special kind of understanding in order to translate truth into action. So I ask you to engage in that process—exploring ways of applying
I deem it a privilege, brothers and sisters, to speak to this audience at this great university. Although I did not attend Brigham Young University, I am a great fan of your president, Jeffrey R. Holland; your faculty; your stakes and wards; your beautiful campus; and your athletic teams. But most of all, I honor the standards taught and lived on this campus. What a great privilege for you to learn and grow in this spiritual and academic atmosphere of truth.I have been impressed recently with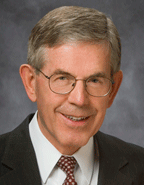 I once heard President Holland tell about a conversation he overheard between two freshman women talking about their favorite subject. One of them said, "Do you believe in college marriage?" The other replied, "Well, yeah, if the colleges really love each other." I would like to believe that there are no two colleges anywhere who "love each other" more than BYU and Ricks. I am in love with both places and consider both as my home. I must admit I think it is a blessing to the BYU campus Read more [...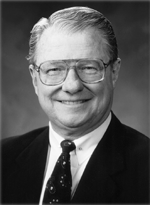 I come to you concerned and somewhat troubled. My comments this evening are directed to those of you who will dedicate an important part of your earthly lives to making your eventual eternal marriages succeed. The emotions I feel are the deepest love and respect for you and the excitement for your futures as someday you will sit where we now sit and speak where we now speak and lead in areas where we have led, but in many areas where we have not yet led. There is a tendency in life, brothers and