My beloved brothers and sisters, there is an understandably subdued spirit on the campus of Brigham Young University today. I have thought about you and the student involved in the incident yesterday without ceasing since I learned of this episode. This morning I arose very, very early, and I would like to share with you briefly just a few thoughts that may be of some assistance to all of us. I invite you to consider and to connect four things. First, consider the titles used to describe the
In my last general conference talk, entitled "Seeking the Lord," I spoke of the importance of making inspired decisions in the online world in which we live today. As I referred to the use of technology and, in particular, the use of cellphones, I said that "life is not confined to a four-inch screen" (José A. Teixeira, Ensign, May 2015). I just want you to know that since then I have upgraded to a six-and-a-half-inch screen. Nonetheless, the statement remains true: Life is not confined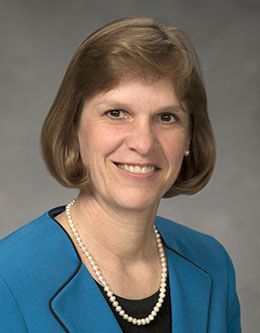 We are taught that "Adam fell that men might be; and men [and women] are, that they might have joy" (2 Nephi 2:25). The second half of that truth makes clear that we are all here on earth to learn from our experiences and especially to learn how to have joy in our lives. However, the word might in that equation indicates that having joy in our lives is not a given. It says that we might have joy, not that we will have joy. Joy is something we have to choose. I believe that how we approach Read more [.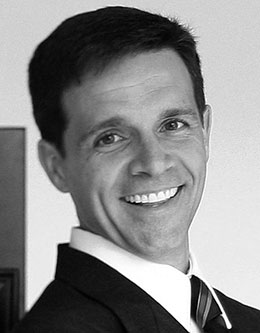 I have imagined for the past two months what this would feel like, and my imagination doesn't begin to compare with reality. I stand before you in amazement and awe at who you are. I can't help but look at you and think of the days when I was a student at BYU. In fact, it was twenty years ago this month that I first met my dear sweetheart, Melinda. I had been home from my mission for about four months, and I was attending my BYU ward for the first time. As the opening hymn began, I looked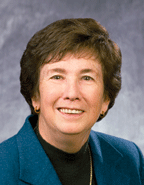 Today is January 8, 2008, and the beginning of a new semester at Brigham Young University. I always look forward to the start of a new year with great anticipation, wondering what the days will bring as the year unfolds. I do know that this beautiful campus will be filled with the excitement and activity that always occur when you are here. Each day can provide experiences that can make your time at BYU the means to achieving your goals and the righteous desires of your hearts. Each of you has Read m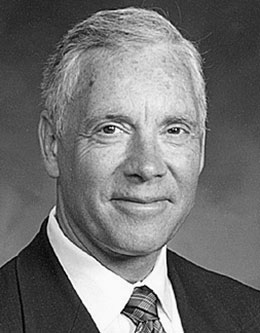 What I will say to you today will only have meaning as you make room in your heart for the Spirit. You surely have many things on your mind as you come to this devotional. Our time together will quickly pass. You probably will not remember much of what was said. As the Spirit prompts you with a feeling or thought to attach to your life, please don't let it pass you by. Our message today is simple: God wants you to find and keep joy in this world and in the world to come. You have been specially Read more
I was with three of my dearest friends, who asked about the title of this talk. As I struggled to remember, they tried to help: "Finding Joy Today"; "Joy in This Life"; "Joy Today, Gone Tomorrow"; "Where is Joy? Joy Who?" My friend Madlyn finally said, "'There's No Joy in Mudville.'" "That's it!" I said. "That's the title! 'There's No Joy in Mudville.'" I have learned that, regardless of circumstance, for some people there is no joy; for others Read more [...]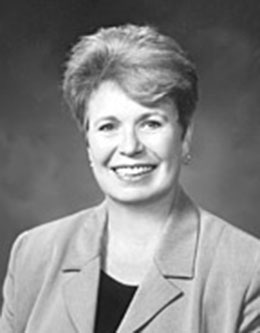 Our daughter, Emily, was in the hospital in another state caring for her two-month-old baby, who had an upper-respiratory infection, and her two-year-old, Ella, who had come to visit her little sister. It had been a difficult five days for Emily. Her husband was in the middle of final exams in a rigorous graduate program. Two children under two years of age is a large enough challenge under the best of circumstances. Finances were limited, and no extended family lived nearby for support. Emily Read mo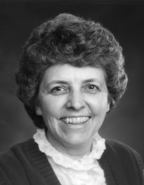 Whiplash One winter's morning during a snowstorm, I took my mother to have some blood tests done. It was "white-knuckle" driving on snowy, icy roads. We were headed home and going around a corner very slowly. The car hit black ice, and as if in slow motion, we headed for the curb. THUNK! I quickly asked Mom, "Are you OK?" "Yes." We continued cautiously, slowly. Then I said in an oh-so-sarcastic kind of way, "So I suppose you're going to sue me for whiplash." Instantly Read more [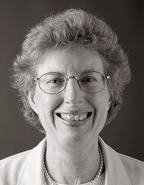 You know that I teach nutrition, but I also need to tell you that I like to eat! Today I want to share a few ideas about spiritual nourishment based on some principles of physical nutrition and experiences we have with eating. I have prayed for the Spirit to help us understand how to apply these ideas in our lives. The first principle of nutrition is simple and obvious: we need to eat food regularly to supply nutrients to our bodies. We need to do this daily, several times each day. Although our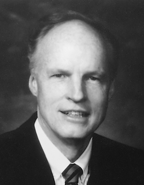 Brothers and sisters, the chorale has given my message in music and President Bateman has given my message in prose. So let's go back to class. Ann and I are grateful to be in your midst in the Thanksgiving season. I have a cheerful message, and smiles will be permitted and even encouraged. "I'm writing a book on joy," said a rabbi to a colleague of mine in New York. That book found that one root of the word joy in the Old Testament is chemdah.When it is conjoined with the phrase Re
What a delightful and moving musical presentation! Thank you so very much, choir, for blessing us all so abundantly with your talents. I am grateful, as always, to be privileged to stand at this pulpit. Each time I have been anxious about rising to the occasion, as I am now. Even though President and Sister Bateman have been welcomed formally, I add my welcome as they assume their duties. I am so grateful, as you will hear me say in the text of this speech, for a part of mortality that we sometimes Read m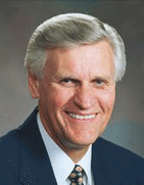 Several years ago I heard a popular song that contained the line "I'd rather laugh with the sinners than cry with the saints." My immediate reaction was anger. The next day I heard the song again, and I laughed at myself because in the interim I had figured out why the line made me so mad. It was because it sounded so true! In grade school, while others went to the movies, my parents made me go to church. In junior high school, I collected fast offerings while others slept until noon. Read more [...]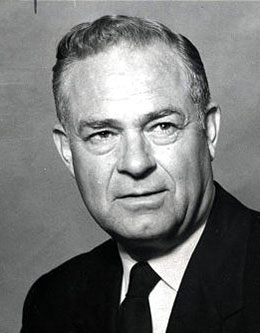 Find a Way to Enjoy It I have borrowed for my remarks this evening somewhat from one of my wife's talks given recently, and I hope that I can do justice to it. The story that I refer to begins when I was appointed to be the mission president in Brazil. As we presented this assignment to our children, our nine-year-old daughter was desolated with the thought that she would have to leave home and all her friends. We did our best to settle her down and brought out some pictures and showed examples Read more [.