One of the most noticeable features of our ­valley is the Y on the mountain to our east. The Y's expanse is so large and its presence so imposing that the mountain itself is named Y Mountain. The connection of the letter on the mountain to the history, purpose, and mission of the university is so deep and established that many refer to the university itself as simply "the Y"—a reference that continues to confound the alumni of Yale University.I hope that for today's graduates, the Y Read more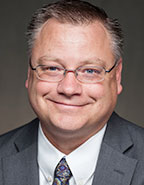 As an anatomy and neuroscience teacher, I have the great privilege to study and teach about one of God's greatest creations: the human body. I marvel every time I listen to a beating heart or watch an electrocardiogram measure a heart's electrical activity. It is remarkable to me to watch skin slowly repair itself following a scratch or to think about where and how memories are stored in the brain.When I was a graduate student, one of my research projects was to study the proteins involved
Good morning. My thanks go to those who provided the music this morning. Their music has helped to bring the Spirit to this meeting. I would hope to speak by that Spirit today.My late friend Robert J. Matthews, who taught religion here at BYU, used to say, "If I speak by the Spirit and you listen by the Spirit, you will hear things better than I say them." I pray that that can happen today.I thought it appropriate to begin with a little poem written by a young man that I think might illustrate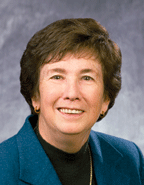 It is a pleasure to stand before you this morning and welcome each of you to fall semester at Brigham Young University. This summer has passed very quickly for me, and I would imagine that it has for you also. I would surmise that there were fun times, work times, family times, and possibly even challenging times.I hope that all of you will now have a very successful school year. For some this is a new adventure: you are freshmen. Others are experienced at the rigors and excitement of university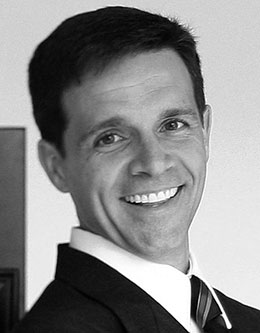 I have imagined for the past two months what this would feel like, and my imagination doesn't begin to compare with reality. I stand before you in amazement and awe at who you are. I can't help but look at you and think of the days when I was a student at BYU. In fact, it was twenty years ago this month that I first met my dear sweetheart, Melinda.I had been home from my mission for about four months, and I was attending my BYU ward for the first time. As the opening hymn began, I looked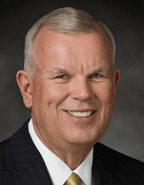 During the westward migration, early pioneers encountered landmarks that marked the progress of their journey west. Prominent rock formations such as Chimney Rock and Independence Rock are examples of such landmarks.Such features have special prominence in our own Church history. Rocky Ridge and Rock Creek Hollow have deep meaning for the handcart pioneers who struggled across the high plains of Wyoming in early snowstorms that terrible winter of 1856.Hole-in-the-Rock and Dance Hall Rock bring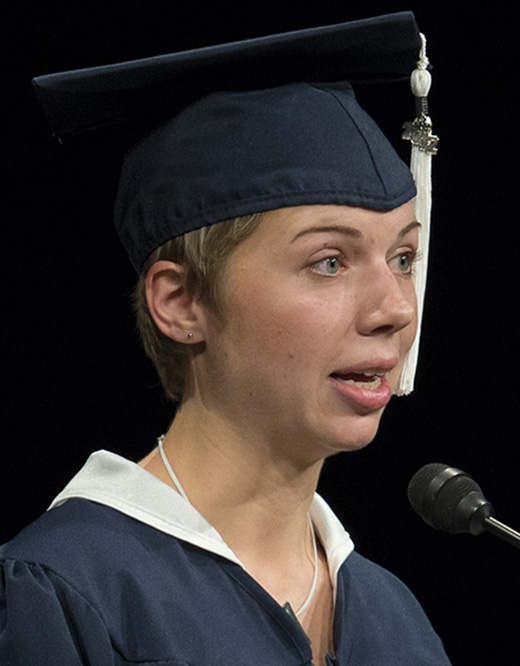 President Samuelson, Brother Beck, distinguished visitors, faculty, friends, family, and fellow graduates: I am honored to be here today. I am a native of Provo. My dad is a professor here at BYU, and I grew up in and around campus, eating at the Cougareat and attending Saturday Safari at the Bean Museum. But when it came time for me to apply to college, BYU was at the bottom of my list. I wanted to go out and see the world. The last thing I wanted to do was spend another four years in Provo.Yet,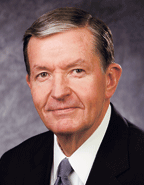 Graduates, families, brothers, sisters, faculty, staff, and friends—as you know, we have gathered to celebrate the accomplishments of those concluding this phase of their academic quests and to honor them for their achievements. In doing so, we also honor those of you who have played such key roles in the lives of those we identify for the special recognitions of the day. The names of the graduates and honorees are found in the official program. While the names of others assisting are not so recorded,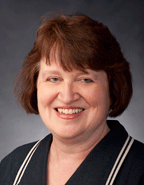 Happy August 2nd! Some of you may be celebrating a birthday today. If so, you join the likes of Rembrandt's wife, Saskia, who was born in 1612; Irish actor Peter O'Toole, born in 1932; and Andrew Gold, born in 1951. He wrote the song "Thank You for Being a Friend," which became the theme song for that popular TV series in the eighties called The Golden Girls.For others, however, today is one of sadness and reflection as they remember and honor someone who died. Some who passed away on Read more [...]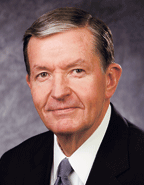 As is always the case at this wonderful time of year, I have the great privilege and pleasure of welcoming you to a new semester at Brigham Young University. I hope and trust you have had productive summer months and now begin this academic year full of enthusiasm, optimism, energy, and commitment to and for the opportunities and tasks ahead. I anticipate you are excited to be here because there is much about which to be energized and encouraged this fall term at BYU. More so than ever before, there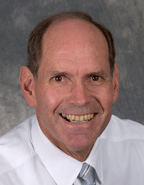 Imagine a scene early in the Book of Mormon: Zoram is minding his own business in Laban's household one night, perhaps securing the records or telling stories with other servants. His master is out. Then he hears a voice calling, "Zoram, I need to take the plates to some elder brethren. I want you to follow me." He gets the plates and follows. He recognizes Laban's clothes. When Zoram arrives outside the city walls, he sees two other men, but they're young, not old. He senses something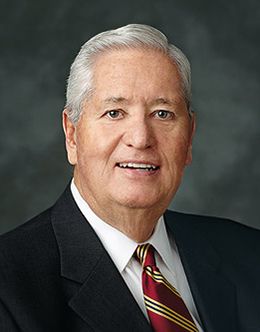 Good morning, my young friends. I hope you have enjoyed your short Thanksgiving break. Sister Burton and I are delighted to be on this beautiful campus with you today. It is always good to be with your marvelous president, President Samuelson; his lovely wife; and members of his administrative team.It is an interesting time to be on campus. The fall semester is soon coming to an end—too soon for those who have procrastinated writing that required term paper or who are substantially behind Read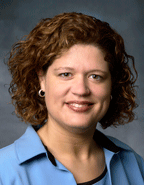 When Loni, who just gave the opening prayer, was younger, around eight years old, the two of us were spending some time together. At that time I had been home from my mission less than a year and was still in the missionary mode in some ways. That day I felt the need to help young Loni gain a greater love and understanding of the scriptures. So I began to tell her how answers to any problem or concern she might have could be found in the scriptures. I really thought I was doing a fantastic job with Read m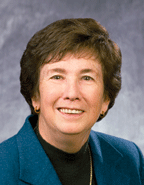 Today is January 8, 2008, and the beginning of a new semester at Brigham Young University. I always look forward to the start of a new year with great anticipation, wondering what the days will bring as the year unfolds. I do know that this beautiful campus will be filled with the excitement and activity that always occur when you are here. Each day can provide experiences that can make your time at BYU the means to achieving your goals and the righteous desires of your hearts.Each of you has Read m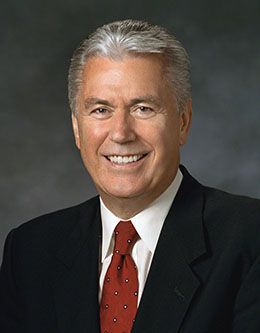 My dear brothers and sisters, what a delight it is to be with you today. To feel your spirit and the greatness of this school is uplifting and edifying.My wife and I connect in a very personal way to this institution of higher education. No, we never studied here, but our daughter received a master's degree here. As a proud parent, I am not only sharing with you that she graduated summa cum laude, but it is much more impressive and joyful for us as parents that she gave birth to our twin grandsons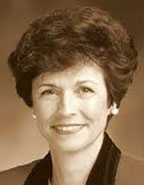 My beloved young brothers and sisters, you can imagine what a thrill it is for me to be here with you tonight! You are outstanding young people, some of the noble and great ones. Your lives reflect integrity and virtue and faith. You know who you are—sons and daughters of our Heavenly Father. You know that he loves you.You are blessed to be at the threshold of life at this time in the world's history. Imagine how Isaiah or John the Revelator would feel. This was the day they saw; the time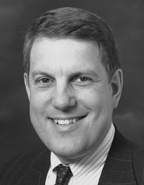 Brothers and sisters, though I consider it a great privilege to speak to you today, perhaps I have never been so much aware of my personal inadequacy to deliver something of value to you without the help of the Lord. I only hope that together we can accomplish the purposes of a devotional assembly at BYU. To borrow a scriptural reference from my friend Andrew Skinner, which sums up my feelings since being asked a few weeks ago to participate, the prophet Ezra said, "And when I heard this thing,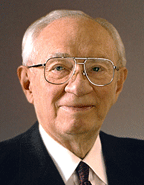 This is a tremendous picture. I do not know how many there are here tonight, but the number is large. And I guess, Brother Peterson, there are as many again out in other halls. There may be forty thousand young people—a few old gray heads, but very few. A few bald heads—more of those. It is very nice to be with you. I am glad you are here.I prepared a talk for about twenty minutes, and Brother White said, "You will have to go longer than that. Except for the prayers and a musical number, Read more [...]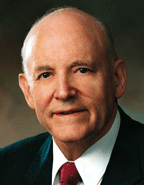 It is a wonderful privilege for me to be with all of the students and young adults gathered here in the Marriott Center tonight and in many other locations throughout North America. I am also aware that videotapes of these firesides will be sent to many of our international areas where English, Spanish, and French are spoken. I am thrilled that modern technology allows us to reach out to so many of you marvelous young people at a time when the Church is growing very rapidly.The General Authorities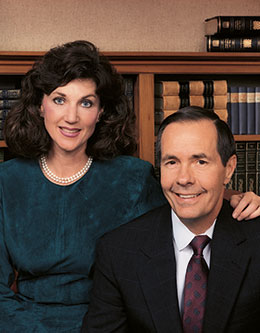 Janet: Several months ago while Rex and I were attending a BYU regional conference, we sat on the stand overlooking a sea of students. My mind whirled back over the years, remembering treasured moments from my own BYU experiences. I recalled having heart-to-heart talks with my roommates, walking through gently falling snow on the way home from the library, and reading or getting ready to go out without the responsibility of house and children. I also remembered feeling the sense of accomplishment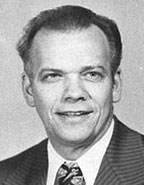 This is always a wonderful sight, my young brothers and sisters, and I am delighted to have this opportunity to come back. I extend my appreciation to Bishop Vern Law for his thoughtful and spiritual invocation. I have had the opportunity many times to travel the world in the sports environment, and I have found that Bishop Law had done this Church and this University proud. I am honored to be here with him and with you.I always feel comfortable here. You are my friends, and I appreciate that. Read more [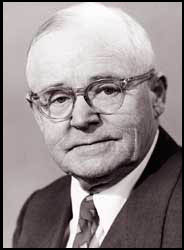 Thomas L. Martin humorously describes the main events of his life and highlights how the hand of the Lord worked to help him reach all his righteous goals. The text for this speech is unavailable. Please see our FAQ page for more information.