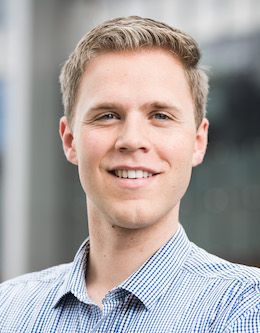 Elder Holland, President Worthen, distinguished guests, faculty, and fellow graduates, I am honored to address you today. It is truly humbling to speak to an audience of such talented and accomplished individuals, many of whom are my dear friends. I am especially happy to have my family here with me. I can honestly say that I would not have made it to this point if not for their presence in my life, which brings me to my chosen topic: the importance of being present, both for our own happiness and for the good of others. It has been said that "80 percent of success is showing up,"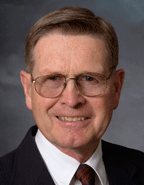 Humans are creatures of habit. We all have habits that affect the way we dress and groom ourselves, how and what we eat, how we travel to the university each day, and how we go about our work. In addition we have recreational and entertainment habits, reading and study habits, and even prayer habits. Just as we have habitual ways of behaving, we also have habitual ways of thinking. President Howard W. Hunter acknowledged the existence of thinking habits when he declared, "Outward circumstances do not determine the course of our lives as much as the thoughts that habitually occupy our minds.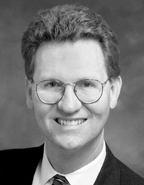 Brothers and sisters, I need to start with a little confession. My wife, Ann, and I are tyrants. We want our three children to play the piano, and we stop just short of shackling their ankles to the bench to make sure that happens. The other night as we were driving home from an especially dismal piano lesson, I was haranguing my two sons over their sad performance and obvious lack of preparation. As soon as I took a breath, my 11-year-old seized the opportunity to adjust my thinking. "Okay, Dad, I had a bad lesson tonight. But, do you know what? I don't care." Where had he le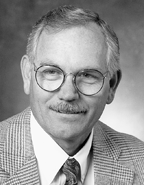 I'm reminded of a survey that I recently heard of in which people were asked to list their greatest fears. The majority of those surveyed listed giving a talk as that which they feared most. The second most feared activity was that of dying. I suppose that one could deduce from the study that most people would rather die than give a talk. Preparation for this devotional has been a most interesting experience. It has given me the chance to more closely focus on an area that is becoming increasingly important to me. I seek for your faith and prayers that what I have prepared will be pr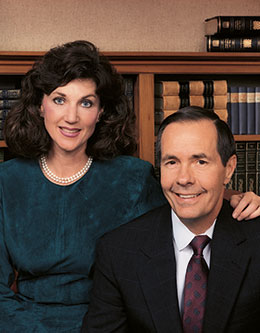 Janet: Let me tell you of an experience that I had on this campus when I was a student. The setting was a beautiful, sunny spring morning in my dorm room. As my roommate and I were getting ready for the day, we were discussing our activities of the previous evening. I had just had my first date with a recently returned missionary who was a little hard for me to figure out. He was different from anyone I had ever dated. "Would you go out with him again if he asked you?" my roommate inquired. As I was searching for an answer, the phone rang. It was for me, and as I put the recei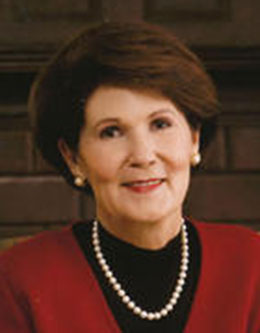 If some of you left emotional mothers back home, joyfully hysterical at seeing you leave for school, please know that there is someone here who welcomes you in exactly the same way. I delight in the assignment of being your mother-away-from-home. (That's the joyful part.) And of course I want each of you to come by and tell me when you will be in each night. (That is the hysterical part!) Please know that we love you and that we are happy you are back. Because of the very special family feeling we have here at BYU, this campus can be your alma mater, literally your "fostering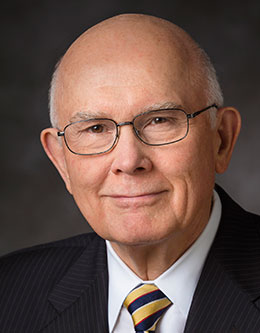 Each of us desires the ultimate blessing of exaltation in the celestial kingdom. Even when we fall short, we desire what is right. That is my subject—"The Desires of Our Hearts." I am interested in this subject because it highlights a critical contrast between the laws of God, as revealed in the scriptures, and what I will call the laws of man, as set out in the national and state laws with which I was concerned in my thirty years in the legal profession. Laws—Man's and God's The laws of man are never concerned about a person's desires or thoughts in isolation.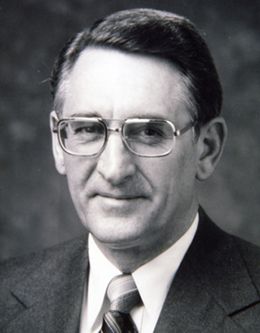 President Holland's remarks about my former athletic accomplishments remind me that there is some virtue in growing older. That virtue is: (1) record books become covered with dust, and (2) memories of people tend to become fuzzy. Therefore, one can ride the bench with a team at the university, yet ten years later, in the minds of most, have been a regular performer. Twenty years after graduation, he is remembered as an all-conference player. Thirty years later, he is an all-American. In just two more years, if dust is not blown off the books and memories refreshed, I fully expect to be ind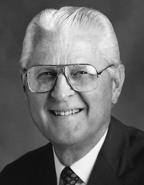 As President Holland mentioned our neighborhood association in Bountiful, a thought went through my mind. You know how great he is; I'm not sure you know how great his wife Pat is. Picture with me for the moment the street where the Hollands lived and we live in Bountiful. It is up against the mountains and crosses one of the canyons where it goes down and then up. Also picture me jogging about 5:30 or 6:00 in the morning. I see two forms in front of me. As I get closer, I see that they are a man and a woman. As I get closer still, I see that the woman is pushing the man up the hill. Soon I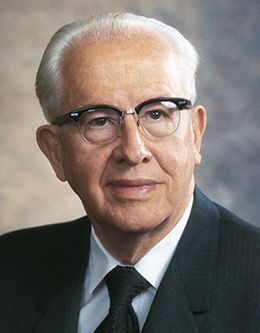 My beloved brothers and sisters, I always rejoice at the opportunity to visit this campus. It is truly an inspiration to be in your presence. I love the youth of the Church. I have great confidence in you. It is my belief that the Lord has held many of you in reserve in the spirit world to come to earth at this particular time when temptations are the greatest and strength of character is most needed. The Lord loves you and has favored you with a royal birthright. We have just completed another glorious conference of the Church. We are all thankful to the Lord for the blessing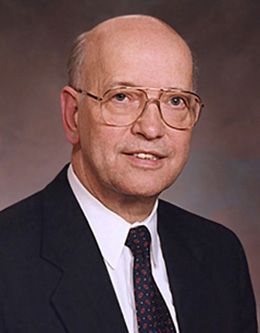 Looking over those missionaries, I suppose that I am here like a good example of all the problems that you will have with the language if you are going to a foreign country. When Solomon received his calling and with it the responsibility of the kingdom, he became apprehensive and somewhat insecure because of the tremendous load and responsibility which confronted him. In words very explicit he expressed his sentiments, as we read in 1 Kings, chapter 3, verse 7: "I know not how to go out or come in." I must tell you that, personally, I prefer the Spanish version of that verse because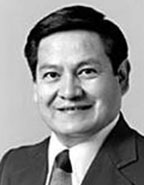 President Oaks, faculty, students, and friends of BYU, I come before you with heartfelt gratitude and appreciation for this precious opportunity and privilege of speaking to you today. I come in humility, subdued in spirit and desiring only your prayers and the guidance of the Holy Ghost so that what I will say will be the mind and will of the Lord. It is great to be back on the campus of the greatest university in all the world. I think of BYU as a center of refined culture, spiritual growth, leadership development, learning, and progress. Unlike some universities, it is not a cente
I was just handed a great note here: "Attention, Elder Perry: Could you please look toward the choir just once—all we ever get to see is the back of your head. No offense!" Now, take a good look; and after that, you will probably be sorry and wish that I had kept my face the other direction all evening. It was just two years ago that we had the glorious privilege of coming to this first fireside of the new year. At that time I brought with me my son, my daughter, and my wife to assist me in occupying this position. After the fireside was over, the boys rushed to congratulate my wife,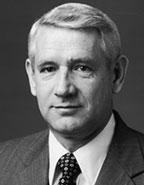 It's a privilege, brothers and sisters, to join with you this morning for this devotional assembly. I'm really not a stranger to the BYU campus. I've been enrolled here as a graduate student. We have two daughters who have been students here at BYU and one daughter-in-law and one son-in-law who will be graduating at the conclusion of this Summer Term. I have no real difficulty in identifying with any of the colleges and universities in the northern part of the state. I began my college education at the University of Utah with a basketball scholarship there. I later transferred to Uta