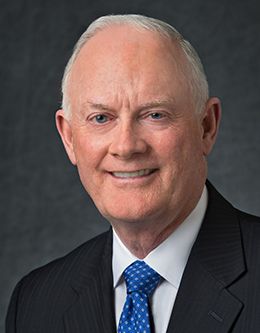 Brothers and sisters, it is a joy to be with you today. I love you, and I love this university. I remember what it felt like to be a student. I remember the stress of papers and exams and the worry and the uncertainty about the future. But I also remember the sense of possibilities and opportunities ahead and the feelings of hope and faith in the Savior. Now, looking back on those years, I can see that the Lord Jesus Christ was way ahead of me, working in my life and preparing the way before me. Read more
In 1962, Thomas Kuhn published a book, The Structure of Scientific Revolutions, in which he set forth his view that development in scientific knowledge did not progress in a linear, continuous fashion but rather through periodic radical changes in the framework through which scientific questions are considered. Kuhn called these radical changes "paradigm shifts."1 While the validity of Kuhn's theory has been extensively debated in the last fifty years, there is little dispute that his book Read more [...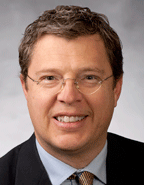 The International Center for Law and Religion Studies officially began on January 1, 2000. The choice of date was purposeful, coinciding with the beginning of a new millennium. It also makes it easy for us to remember the answer when we are asked how long the center has been operating. In my role as associate director and now director of the center, I interact on an almost daily basis with people from around the world of almost every imaginable religious background—and with many who are not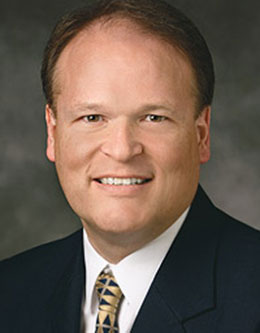 It is wonderful to be here with you. I am a Cougar through and through—I love BYU. While here I obtained both my undergraduate and graduate degrees, created lasting friendships, and convinced Shelley Hatch to take a risk on me. She was the first of the two of us to graduate from BYU and is the best thing I gained from being here. I hope your time as a student will be as productive as mine was! After I was called as a General Authority, Sister Nash and I—along with our two youngest children—were Read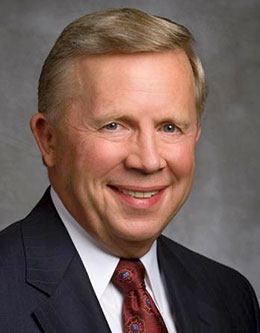 Good morning, my brothers and sisters. Thank you for being here today. I pray that we may share some insights that will lift and encourage our spirits and help us in our pursuit of excellence. My message is based on a statement made by Elder Jeffrey R. Holland back in the fall of 1981, when he stated: "The opportunity of a lifetime has to be taken in the lifetime of the opportunity" ("Virtus et Veritas," inBYU 1981–82 Fireside and Devotional Speeches [Provo: Brigham Young University, 1982],
In the book of Luke we find great multitudes following after the Savior to hear His teachings. We read from Luke 14: And whosoever doth not bear his cross, and come after me, cannot be my disciple. For which of you, intending to build a tower, sitteth not down first, and counteth the cost, whether he have sufficient to finish it? Lest haply, after he hath laid the foundation, and is not able to finish it, all that behold it begin to mock him, Saying, This man began to build, and was not Read more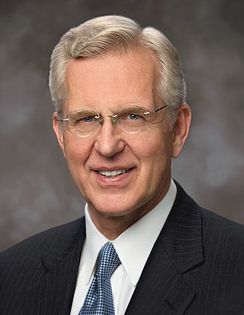 I offer you a warm greeting on this cold January day. Two years ago, in January, President Gordon B. Hinckley spoke to the leaders of the Church around the world, both men and women. Commenting on current conditions, he said: No one need tell you that we are living in a very difficult season in the history of the world. . . . . . . I do not know that things were worse in the times of Sodom and Gomorrah. At that season, Abraham bargained with the Lord to save these cities for the sake of Read mo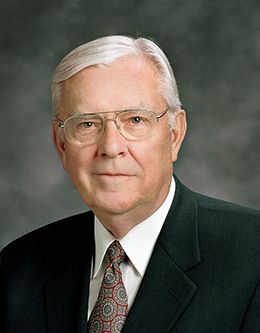 President Monson, Elder Eyring, President Bateman, President Samuelson, Brother Tingey, the board of trustees, faculty members, graduates, and my brothers and sisters, I am simply overwhelmed and deeply grateful for your kindness and consideration in finding me worthy to receive an honorary doctoral degree from Brigham Young University. Please know that without the constant support of my dear wife, Barbara, and my family, this honor could not be given to me. It is a special pleasure for me to be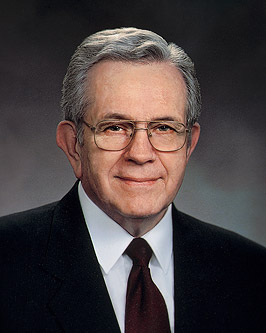 I can see in my mind's eye the students, young adults, gathered in the beautiful new institute building in San Salvador in El Salvador, where I was just seven days ago. I see them in Samoa, Madrid, Pusan, Accra in Ghana, Mendoza, Moscow, Seattle, in Anchorage, in Virginia, and dozens of other places. To them I say, "Welcome! Bienvenidos! Willkommen! Foon ying! Sdrazvoudje! Yoo koso! And welcome!" I am counting on the dedicated interpreters to give that welcome in the other 25 or so languages.
At our last devotional we heard a musical tribute to our friend and colleague Brother Dale Link, who passed away a few weeks ago. It was a beautiful work about American Sign Language entitled "They Carry Words in Their Hands." I, too, would like to pay tribute to this good man, my friend, who exemplified the spirit of the Y, the spirit of optimism, unselfishness, and service. In 1949 Fulton Oursler published a book on the life of Christ entitled The Greatest Story Ever Told. A few years Read m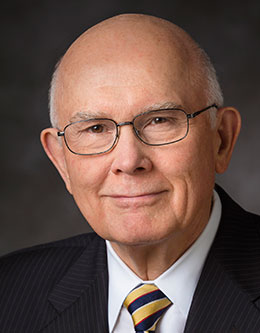 I appreciate this opportunity to participate in BYU's annual symposium on the Book of Mormon. This year you are focusing on the second book of Nephi. That book provides some of our most important doctrinal insights on the significance of free agency in the gospel plan. I have therefore chosen to speak about free agency and freedom. The scriptural terms are agency and free. When we refer to agency, we usually combine the two words and say free agency. But we sometimes use this term to refer Read mor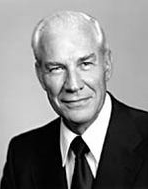 Agency in Mortality Last week a young man came into my office with a serious problem. He had been given a gift that was most precious and had misused it, as did the Prodigal Son. You and I have been given that same gift. Whether we succeed or fail in life will depend upon how we use it. That precious gift which the Lord has given us is agency—the right to choose for oneself. Since the beginning of time, wars have raged over this issue. Agency is the most vital political issue in the world today. Read more [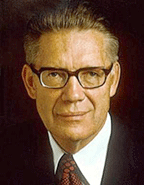 We have assembled here tonight in the spirit of worship and gratitude and thanksgiving, desiring, I think, to be fed the bread of life, to have the guidance and edifying, uplifting influence of the Holy Spirit. We need very much to be so guided. If I can be given utterance and be guided by the power of the Spirit, what I shall say will be what the Lord wants said; it will be what he would say if he personally were here. It will be the mind and will and voice of the Lord and the power of God unto