In 1823, 17-year-old Joseph Smith was visited by the angel Moroni, who declared that "[Joseph's] name should be had for good and evil among all nations, kindreds, and tongues, or that it should be both good and evil spoken of among all people" (JS—History 1:33). Today nearly 20 million internet references about the Prophet verify Moroni's prophecy: Some claim that he was a liar, a false teacher, and an apostate. Others honor, defend, and praise him as the modern prophet of their faith, the translator of the Book of Mormon, and a person sent by God to usher in the latter days.
Joseph's life was short but remarkable. Born in 1805 in Vermont, he moved as a young boy to Palmyra, New York, a place of great religious fervor at the time. This fervor led 14-year-old Joseph to question which of all the churches was true and which church God would have him join. While praying out loud for the first time, he experienced what is now known as the First Vision, when God the Father and His Son, Jesus Christ, appeared to the boy Joseph. They told him that none of the churches on the earth were Their Church and that Joseph would be the one to restore Their gospel in its fulness.
In 1830, 10 years after this divine visit, Joseph Smith formally organized The Church of Jesus Christ of Latter-day Saints under the direction of God the Father. Joseph was martyred in 1844, when he was only 38 years old. Though his life was short, he had a profound impact on Christianity. His translation and publication of the Book of Mormon in 1830 has been a source of debate for centuries, and it has been a great blessing in the lives of millions of people.
Who was Joseph Smith? And why is there still such interest in his life more than 175 years after his death? The answers to these questions can be found below in a vast collection of talks given by professors, philosophers, and prophets discussing the many facets of Joseph's life and teachings.
---
---
VISIT OUR PODCAST
Talk of the Week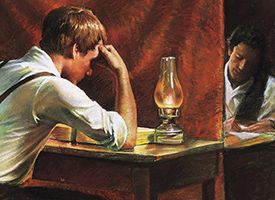 Joseph Smith: "A Choice Seer"
Who Is Joseph Smith?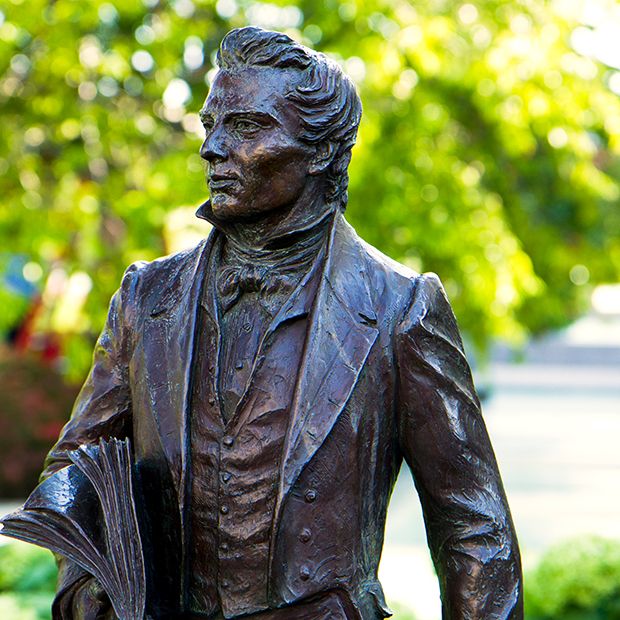 Joseph Smith was a prophet called of God, endowed with God's power to set up Christ's church in the latter days. He was born to a farming family of nine children in Vermont in 1805 and moved to New York in 1817. When he was fourteen Joseph went into the woods to ask God which of the many churches were true. God the Father and Jesus Christ appeared, telling Joseph that none had the fulness of the gospel. Afterwards, Joseph learned more about Christ's true doctrine, translated the Book of Mormon, and organized The Church of Jesus Christ of Latter-day Saints.
Joseph had a confident, friendly personality and didn't take himself more seriously than circumstances warranted. Parley P. Pratt described Joseph Smith as "possessing a noble boldness, an independence of character. His manner was easy and familiar, his benevolence unbounded as the ocean. Even his most bitter enemies were generally overcome if he could once get their ears" (Autobiography of Parley P. Pratt, 1874). Joseph, along with his brother Hyrum, was killed by a mob while being held in Carthage Jail in 1844.
---
---
---
BLOG POST
Joseph Smith: A Man and Prophet
---
Featured Talks on Joseph Smith
---
---
Joseph Smith's Teachings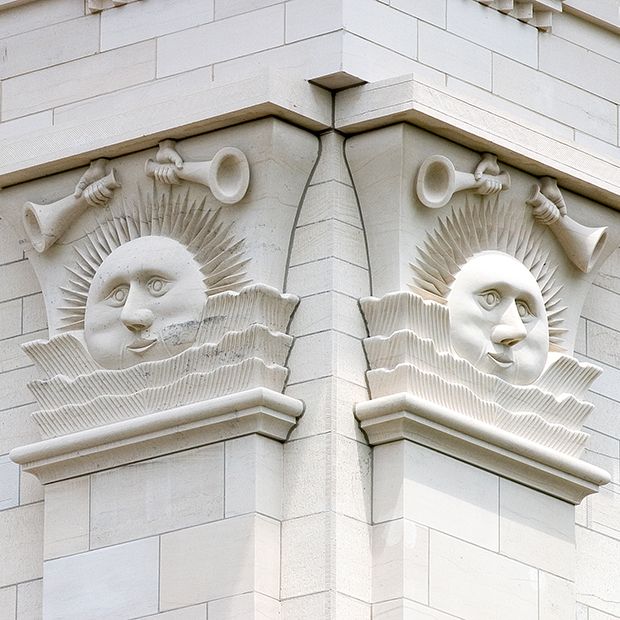 Throughout his life, Joseph Smith shared the gospel of Jesus Christ. He taught the plan of salvation, which is God's plan for our return to His presence with our families. Joseph Smith taught that the first step towards returning to God's presence is to be baptized by someone holding God's priesthood. Baptism is a step that we can take when we have faith in Jesus Christ and have repented of our sins. Baptism by water, however, is not enough; Joseph Smith also taught that we must also be baptized by the Spirit (2 Nephi 31:13–14). This means we must receive the Holy Ghost. By completing these important steps and regularly repenting, we qualify to return to live in God's for all of eternity.
---
---
---
Featured Talks on the Teachings of Joseph Smith
---
---
August 22-25, 1978
Truman G. Madsen
Joseph Smith Lectures

Translating the Book of Mormon
On September 21, 1823, while Joseph was praying in his bedroom, an angel named Moroni appeared, instructing Joseph to translate a record of the ancient prophets of America. After four years of preparation, Joseph was entrusted to retrieve the record, which was buried under a large stone in Palmyra, New York. To assist in translating, God provided Joseph with two interpreters—the Urim and Thummim and the seer stone. Joseph, having little education, needed a scribe to write down the words which he translated. Using the interpreters, Joseph orated the record to his scribes Emma Smith, Martin Harris, and Oliver Cowdery. The translation was completed in 1829, giving us the Book of Mormon: Another Testament of Jesus Christ.
---
---
---
---
Featured Talks on the Translation of the Book of Mormon
---
---
The Life and Mission of Joseph Smith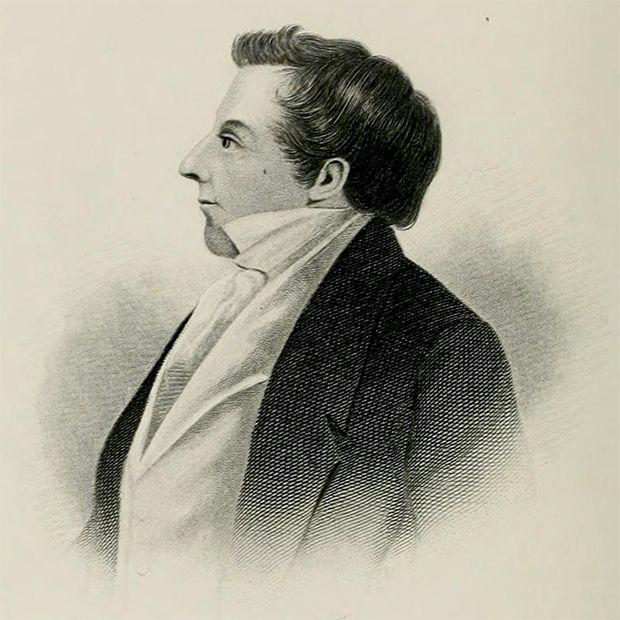 Many critics question Joseph Smith's authority as a prophet of God. While a true confirmation can only be received through a personal witness from the Holy Ghost, Joseph Smith's activity and vigor for the Church point to his divine calling from God. When Heavenly Father and Jesus Christ appeared to the young Joseph Smith in the Sacred Grove, Joseph was told that none of the churches on the earth possessed the fullness of Their priesthood. Joseph was commanded to restore the gospel on the earth. From the time that he was visited by Heavenly Father and Jesus Christ, Joseph dedicated his entire life to preaching the gospel to all who would listen. His message was accepted by some and rejected by many. Even though few people believed him, Joseph Smith could not and would not deny the miraculous experience that he had.
---
---
---
Featured Talks on the Life and Mission of Joseph Smith
---
---